This is what happened outside parliament on Monday afternoon: A Labour MP dabbed his eyes as the Big Ben bell rang out for the last time before being (largely) silent for the next four years.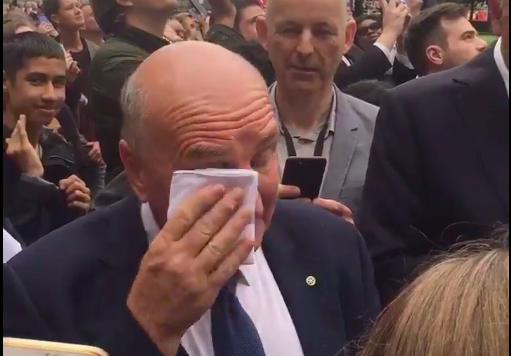 Stephen Pound, the Labour MP in question, told a crowd of political reporters starved of actual political news that he was desperately upset by the decision to silence Big Ben for four years while urgent repairs are made to parliament's Elizabeth Tower.

The bell will be silenced (except for rare special occasions) as it's considered too dangerous for workmen to be close to it while it rings.
"Bong-O Gone-O That's So Wrong-O," Pound told journalists as he turned up to mark the temporary end of an era.
He then failed in an attempt to convince fellow Labour MP Jess Phillips to join his vigil before declaring: "These are the chimes of freedom rolling across Westminster."
Pound proceeded to dab his eyes dramatically as the midday bells rang out over Westminster, with hundreds of parliamentary workers gathered to watch.
As many as a thousand people stood outside the parliamentary gates on Parliament Square, waiting for the moment when the bells chimed for midday.

Fellow Labour MPs suggested Pound is possibly taking the piss out of the entire row over the silencing of the bongs, which started when parliamentary authorities announced the forthcoming silence last week.
The decision to silence Big Ben has been one of the few political stories around in the first true "silly season" for several years, with almost no major political news around for reporters to cover while parliament is in recess. As a result, a series of angry backbench MPs from both major parties have lined up to call for action in the name of democracy.
"It would be symbolically uplifting for it to sound out our departure from the EU as a literally ringing endorsement of democracy," Conservative MP Jacob Rees-Mogg told the Daily Mail.
The prime minister's team decided to stay well away from the issue of the bongs on Monday morning.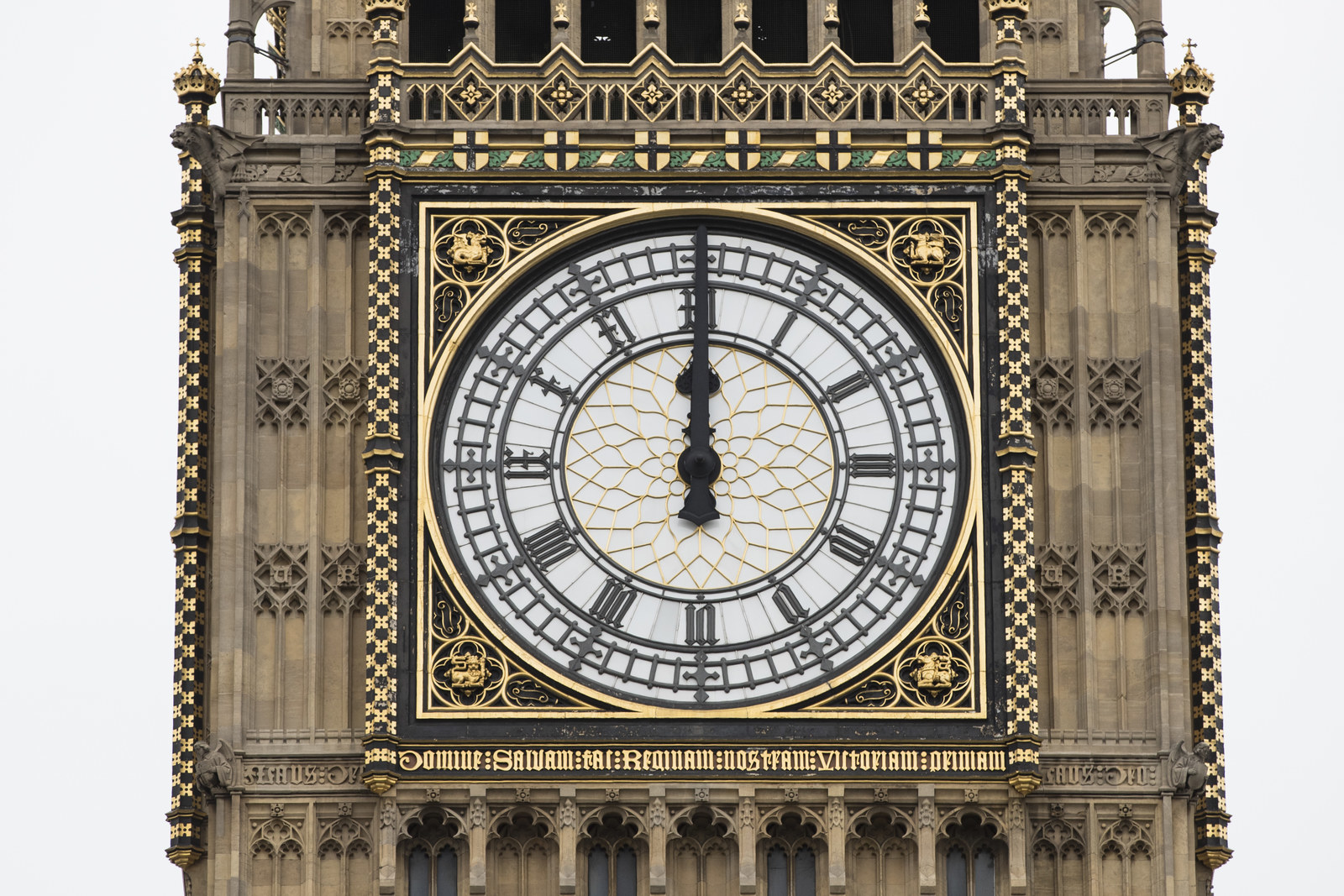 Theresa May was widely ridiculed by opposition politicians last week by calling for the matter to be studied "urgently" to ensure Big Ben was heard on a regular basis prior to 2021.

"Of course we want to ensure people's safety at work but it can't be right for Big Ben to be silent for four years," the prime minister said.

On Monday morning her spokesperson, perhaps aware of the mockery, was reluctant to commit the prime minister to a strong position on the sound of the bells, citing her previous statements on the issue and the fact that she's working in her Maidenhead constituency.
As with Brexit, Jeremy Corbyn, and just about everything in British public life, there's a massive age divide among those who care about the silencing of the bongs.
We haven't even mentioned the effect the Big Ben shutdown could have on Brexit, given past statements by the government.
Bit awkward. But there we are: a national crisis over some bells. August, everyone!