Pro-Corbyn Websites Are Reconsidering Their Relationship With This Max Mosley-Backed Press Regulator
The likes of Skwawkbox and Evolve Politics are members of Impress, the press regulator funded by Max Mosley's family trust. Now that Labour says it will no longer accept donations from Mosley, some pro-Corbyn sites are reconsidering their membership.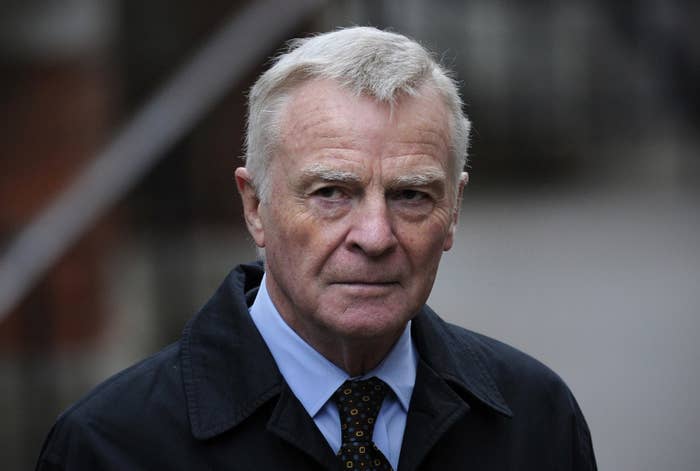 Pro-Corbyn websites are reconsidering their membership with the press regulator Impress following allegations that Max Mosley, who indirectly funds the organisation through a family trust, published a racist by-election leaflet in the 1960s.

The sites – including the Canary, Evolve Politics, and Skwawkbox – gained substantial online audiences over the last two years by writing stories supportive of the Labour leader and gaming Facebook's algorithm.
Over the last six months many of them voluntarily chose to join Impress, making them some of the highest-profile outlets to take part in the scheme and giving a boost to the otherwise struggling press regulator.
However, Labour has now decided to refuse all future donations from Mosley as a result of the leaflet allegations, putting the websites in a difficult position. They now have to decide whether to remain part of a regulator that is ultimately largely funded by a man whose money is apparently no longer welcome in Jeremy Corbyn's party.
"The news caused us to have a review," Steve Walker of Skwawkbox told BuzzFeed News, saying he expected to make a decision within the next few days.
He said Impress had phoned all its regulated publications to reassure them following the Daily Mail's report on Mosley.
"They gave a quick call to everyone to say they're aware that the press were sniffing around," he said. "They were making sure people weren't too rattled by the right-wing mainstream. They didn't try to persuade me one way or another."

Evolve Politics said "we're not making any comment on the situation" but declined to elaborate on whether it would definitely be staying part of Impress.
Some of the sites were already wary of the Mosley family trust's backing of Impress before joining. At least one is thought to have sought assurances that Impress would diversify its funding before agreeing to join the organisation.
Impress is one of two UK press regulators founded in the wake of the Leveson inquiry. Most national newspapers chose to join rival IPSO, while other outlets chose not to join any organisation.
Mosley has long campaigned for press regulation after being exposed as taking part in an orgy on the front page of the News of the World. He has funded legal cases and donated substantial sums to deputy Labour leader Tom Watson.
The former motoring racing tycoon is the son of British fascist Oswald Mosley and – in his youth – acted as an agent for his father's party.
Mosley says he does not remember publishing the leaflet and, even if he did, he no longer holds the views he held when it was published.
Nancy Mendoza of the Canary, one of the biggest of the new brand of websites, told BuzzFeed News that the publication would remain an Impress member.
"We're really clear that the politics of Oswald Mosley and Walter Hesketh are absolutely abhorrent but Impress remains the only regulator that deals with hate speech in its code of conduct."
She said that based on "our desire to be part of an independent regulator that challenges racism and prejudice" the Canary would not be looking to leave.

A spokesperson for Impress declined to elaborate on previous statements.