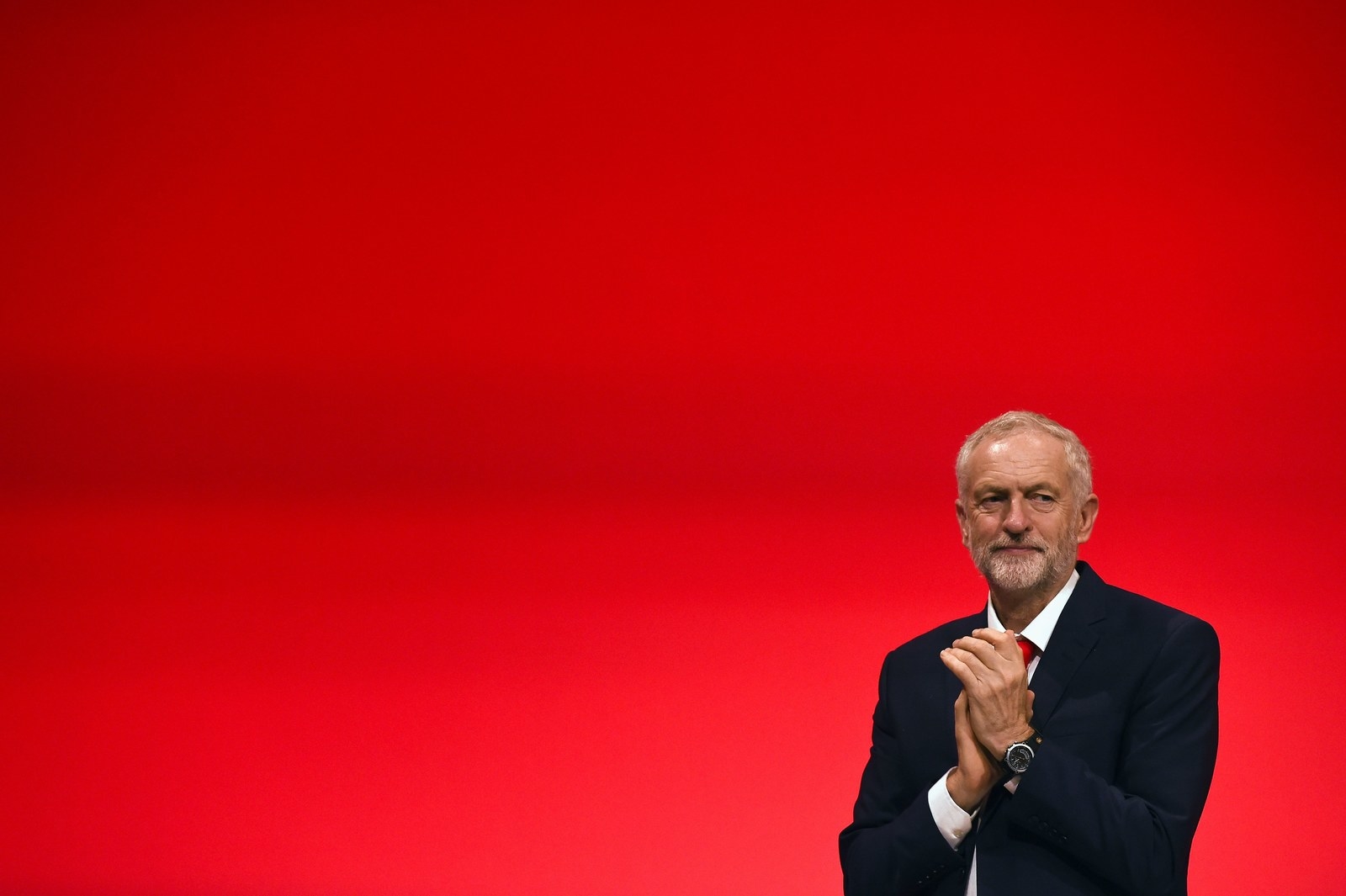 Labour activists have pledged to launch dozens of local groups across the country in a bid to take on the pro-Jeremy Corbyn organisation Momentum and stop more left-wing activists taking control of key positions in the party.

Labour First, which represents the centrist wing of the party and has links to some key trade union activists, said it would be setting up "as many groups as possible" across the country in the coming weeks to support Labour activists who are challenged by Corbyn supporters.
Despite repeated calls for party unity following Corbyn's re-election as leader on Saturday, the group said it had no choice but to organise against the leader's supporters.

"We've been dragged into a fight we didn't want to be in," Luke Akehurst, who runs the group, told BuzzFeed News. "So we might as well try and win it."
The organisation is campaigning to stop the party's internal structures being dominated by Corbyn's backers. It wants to stop the deselection of sitting Labour councillors in favour of more left-wing alternatives and to organise against the removal of centrists from elected positions in their local constituency Labour parties.
Akehurst insisted Labour First was different from Momentum as it would not run public campaigns under its own name, and would not be building a big data operation.
"We'll provide a space for a frank discussion of politics if people feel their local party has become very, very left-wing and also network for outcomes in internal elections," he said.

Labour First held a rally on Sunday afternoon in the upstairs room of a pub near the Labour conference in Liverpool, attended by at least 10 Labour MPs, in which speaker after speaker begged centrist activists not to leave the Labour party but to stay and fight.
Around 200 people turned up to the event to hear from MPs including Hilary Benn, Angela Eagle, and Yvette Cooper. The higher-than-expected attendance resulted in speakers having to address an overspill crowd in a narrow Liverpool back street.

But after years of being the dominant force within Labour, the centrist activists are now the small insurgent group within the party, which means adjusting to their reduced status. As a result former Labour government ministers such as Benn and Eagle found themselves speaking to a small but enthusiastic group of activists in light drizzle next to the pub's bins.
Although not exclusively supported by Blairites, the rally is one of the few places at the Labour conference where the former prime minister's name was respected.
"Tony Blair is the guy who gets booed for having the cheek to win three general elections," said former shadow cabinet minister Michael Dugher. "This is our party and we stay and we fight. Don't let anyone on the hard left of our movement drive you out of what is our party."
Speakers at the event repeatedly emphasised the importance of winning elections and Labour MP Conor McGinn attempted to define the group's philosophy as a "democratic socialism" that was "rooted in trade unions, tempered by the moderation of lived lives".
The crowd did, however, hiss at mentions of pro-Corbyn activist and former BBC and Channel 4 journalist Paul Mason, over his suggestion that Labour MP Anna Turley should face deselection.

Speakers repeatedly pushed the idea of "clause one socialism", referring to the Labour party constitution's commitment to building a strong presence in the House of Commons.
Labour MP Ruth Smeeth criticised Corbyn, insisting the party should concentrate on providing "an alternative government, not a strong opposition".
"What we need is leadership – we are doing our communities a massive disservice."
But amid the pleas to stick with the party there were fewer details on exactly how the group hoped to defeat its dominant pro-Corbyn faction. Attendees were asked to write down their contact details on slips of pink paper – at the moment Labour First's online presence cannot compete with Momentum's slick communications operation.
Former shadow cabinet minister Vernon Coaker said Labour centrists should be proud to stand up for their values: "Every single person in this room and outside is a person of principle, as much as those who voted for Jeremy.
"The real task is changing the membership and winning the party back to the views of electability as well as principles. Our policies have to change. If we don't change we will die."
He added: "What is the point of packed rallies if you can't win an election? The Labour party has no right to exist."