Angela Eagle finally launched her Labour leadership challenge at midday on Monday. It was a well-planned professional event with most of the UK's political journalists in attendance.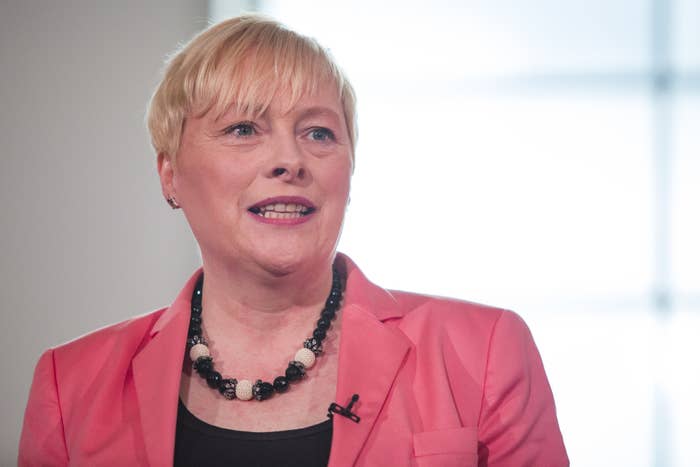 Eagle was due to take to the stage at midday and explain why she wanted to challenge Jeremy Corbyn to be Labour leader. There were special banners and it was set to be the main politics story of Monday, dominating the news.
Unfortunately, just 20 minutes before her speech was due to begin, word reached the journalists in the room that Andrea Leadsom was about to make a statement and drop out of the Tory leadership race – leaving Theresa May as the only remaining contender to be the new prime minister.
In an attempt to ensure the event got at least some coverage, Eagle's aides decided to start a few minutes early.

But they were already too late: Many of the journalists in the room had already left to rush to the Leadsom statement, resulting in this excruciating moment.
Eagle called on the leading UK political broadcasters to ask her a question, only to find that neither the BBC's Laura Kuenssberg nor ITV's Robert Peston remained in the room. Both had left to cover the story of the next prime minister.

"Robert Peston, where are you?" she asked to no response.
In a brutal assessment of the event's news value, Sky News didn't even cover the event at all and instead showed live footage of the house where Leadsom was due to give a statement.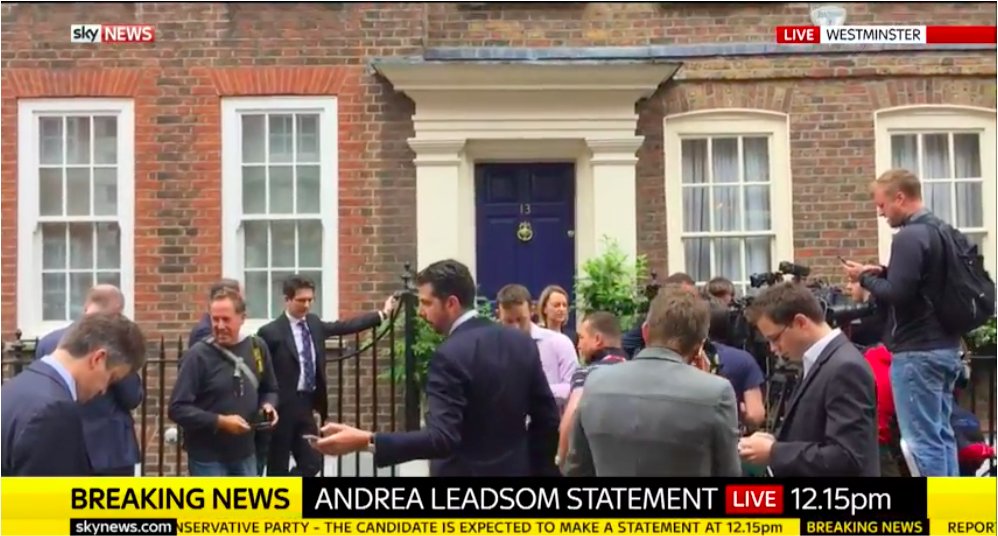 The BBC's news channel broadcast the start of the Eagle event live for six minutes, before cutting away to the Leadsom statement.
Still, within two hours Eagle had received the backing of 51 Labour MPs and a Labour leadership election was officially called.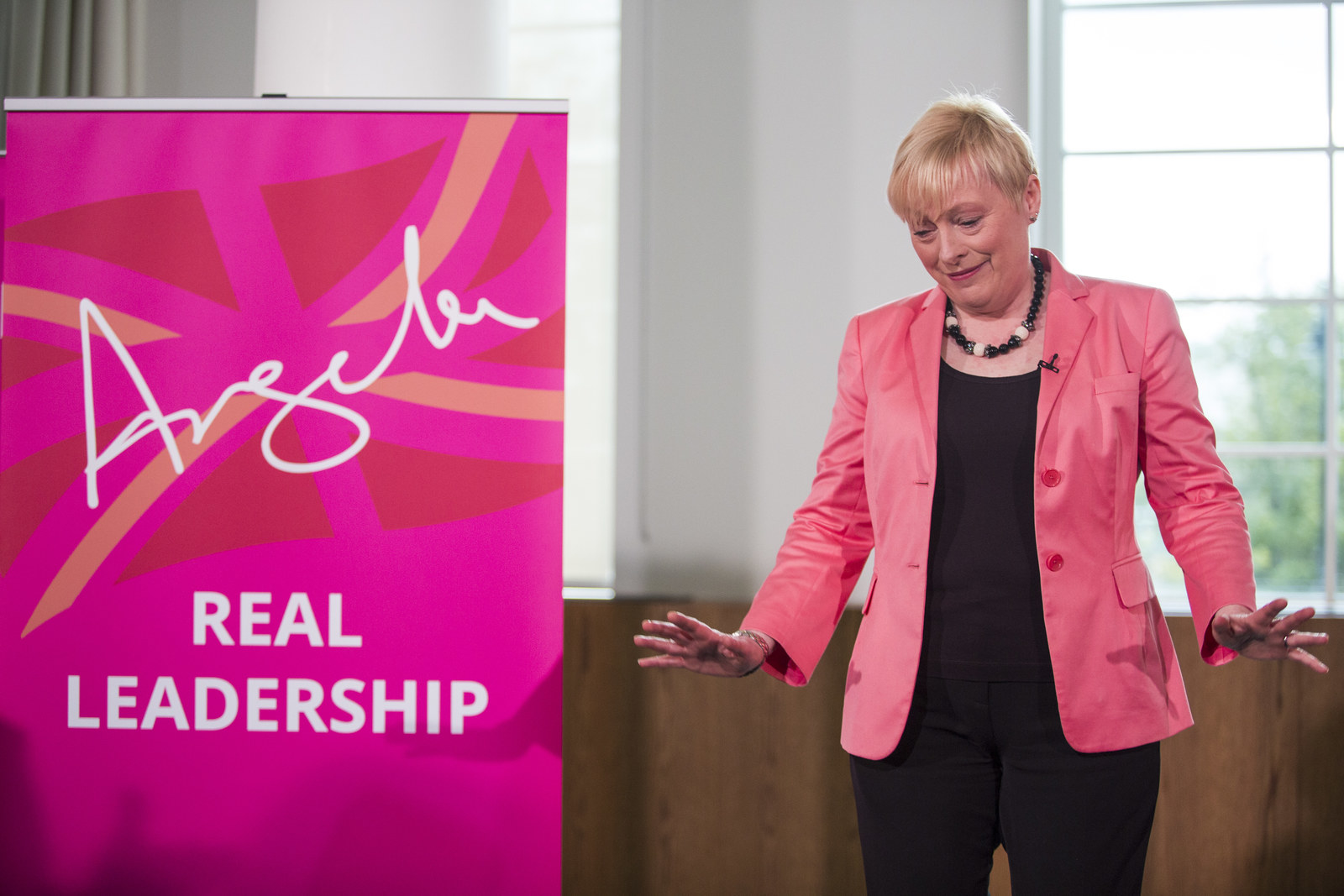 Her pitch to a room filled with supportive Labour MPs was that Jeremy Corbyn has no chance of winning a general election and she is the candidate to unite the party.
Eagle told the audience: "I'm not a Blairite. I'm not a Brownite. I'm not a Corbynista. I am my own woman – a strong Labour woman.
"I will unite, I will not divide. I can bring our party together again."
But she said people who want her to become leader would have to sign up as Labour members, as Corbyn currently enjoys substantial support among the existing activist base.

"I will not stand back and allow Britain to
become a one party Tory state. We owe
too much to the millions in our country
who look to us to help them make a better
life."
When Eagle was asked why she was confident in beating Theresa May in a general election, she replied: "Because she's a Tory."
Corbyn now faces a legal dispute over whether he is eligible to get on the ballot, since it is unlikely he can receive the support of 51 MP and MEPs due to the catastrophic collapse in support for his leadership within the parliamentary Labour party.