Alistair Carmichael Is Still Struggling To Pay Legal Fees After Attempt To Remove Him
The Lib Dem MP and former Scotland secretary has turned to a political trust to pay the costs of defending himself against constituents who wanted him kicked out of parliament.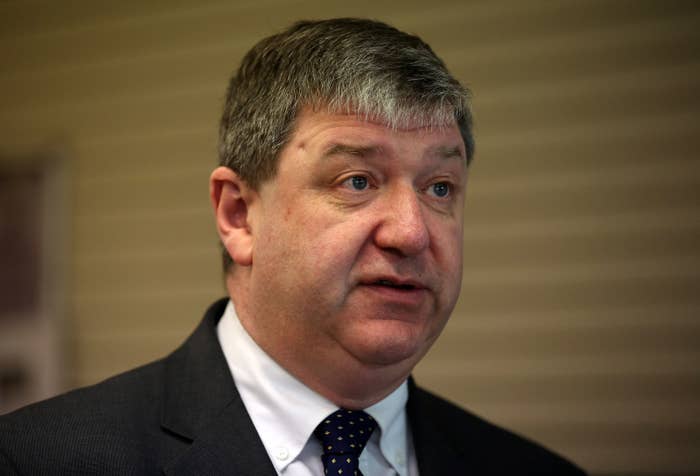 Former Scotland secretary Alistair Carmichael has received £34,000 from a political trust largely controlled by Liberal Democrat activists as he struggles to pay off an enormous legal bill from fighting off an attempt to kick him out of parliament, BuzzFeed News has learned.

Carmichael, the last remaining Liberal Democrat MP in Scotland, who represents Orkney and Shetland, ran up a £150,000 legal bill defending himself against constituents who wanted to have him removed from office for lying.
The constituents, who all supported Scottish independence, claimed he lied about leaking a memo designed to undermine SNP leader Nicola Sturgeon in the run-up to the 2015 general election. They raised funds to hold the first election court in Scotland for 50 years.
Carmichael ultimately won the case and kept his seat because it was not clear he was guilty of "illegal practice". However, he was left with a massive bill after judges concluded he had still lied and therefore could not expect to make the individuals who brought the case pay his legal fees.
At the time his lawyers unsuccessfully asked for assistance to pay the fees, arguing that he was "not a rich man". But that approach failed, and the former cabinet minister has now resorted to seeking funding from the Joseph Rowntree Reform Trust as he attempts to pay the bills.
The trust, a private company which shares a founder but is legally unconnected to the better-known Joseph Rowntree Foundation, donates to a variety of political and campaigning groups. However, it has only announced one donation this year: the £34,000 payment to Carmichael.
The trust, which was named after its founder, the York chocolate businessman and philanthropist, has several prominent Liberal Democrats on its board. It said it gave the cash to Carmichael in order to take a stand against such "vexatious and highly political claims" and "to uphold existing case law about the circumstances in which a legitimately elected MP can be unseated".
A spokesperson said: "Thanks to the perversities of the UK's electoral system, the 50% of Scottish voters who supported unionist parties at the general election are represented by only three MPs. Had nationalists succeeded in their case against Alistair Carmichael, they would have worsened further the current misrepresentation of Scottish voters' views in parliament.
"Worse still, the effect on case law would have been to subject many more legitimately elected members of parliament to the risk of personal bankruptcy in defending themselves in court against vexatious and highly political claims."
The case came about after Carmichael authorised the leak of a Foreign Office memo to the Daily Telegraph, in which a French diplomat suggested first minister Nicola Sturgeon wanted David Cameron to win the election in order to boost her own political party.
He denied authorising the leak on television, but shortly after retaining his seat with a narrow victory over the SNP he was found responsible by an official leak inquiry. Four constituents crowdfunded £210,000 to take him to court and cover the cost of their lawyers.
By comparison, Carmichael's own attempt at a crowdfunder for his defence fund brought in £15,410.

His office declined to comment on the latest donation.