Alesha Dixon Quits Anti-EU Music Festival
Earlier in the day 5ive also announced that they had pulled out of the pro-Brexit event, which is due to be held in Birmingham next month.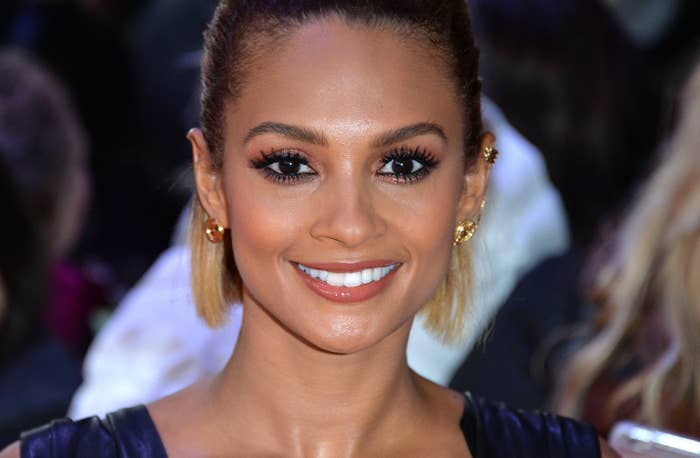 Alesha Dixon has quit the lineup for Britain's first anti-EU music festival, insisting she had no idea it was a political event.

The Britain's Got Talent judge had been booked to appear at Brexit Presents Bpoplive at Birmingham's NEC Arena on 19 June, organised by the UKIP-affiliated Leave.EU campaign.
However, just 24 hours after the new lineup was announced the former Mis-Teeq singer confirmed she will not be performing at the event, which is also due to feature speeches from leading anti-EU politicians.
Bpoplive was originally scheduled to take place at the start of May and feature acts such as Sigma and DJ Luck & MC Neat. However, the event was postponed after BuzzFeed News approached the acts on the original lineup and checked whether they knew the event at the 18,000-capacity arena was in favour of Britain leaving the EU.
A new lineup featuring Dixon and acts such as 5ive and East 17 was this week unveiled for a revised date. However, once again several of the acts booked to appear are now voicing concerns about the event after being approached by journalists.
"When Alesha was approached to perform at this event it was on the understanding that this was a multi-artist pop concert in a fantastic venue in the heart of the UK and Alesha would be there purely as an entertainer," said a spokesperson for the singer.

"It has now come to light that this is more of a political rally with entertainment included and we have decided to withdraw Alesha from the event. We wish to apologise to any fans who may have purchased tickets for this event. I would like to make it clear that Alesha has no political allegiances either way on this issue."

Earlier in the day The Mirror reported that 5ive had also pulled out of the event, citing concerns about its political nature. BuzzFeed News understands one concern for Leave.EU is that the organisation could be liable for a large venue cancellation fee if the event does not go ahead as planned.
Tickets for the event are still on sale at £23 each.