Let's be real, you can sit and binge-watch Netflix all day.
So we came up with a way to combine the best of both worlds.
BuzzFeed Life reached out to personal trainer and exercise physiologist Albert Matheny, C.S.C.S., founder of SoHo Strength Lab and Naked Nutrition, and asked him to create a workout that can be done while watching any streaming show.
We proudly present to you:

Complete 3 rounds of the circuit below.
3. Do 10 banana/apple crunches.
4. Do 10 couch lunges (10 on each leg).

Complete as many rounds as possible of the circuit below for the duration of the show.
1. Do 20 lunge and twists (10 on each side).
3. Do 20 glute bridge lifts (10 on each side).
Take a one-minute water break.
5. Do 20 dip and kicks (10 on each leg).
6. Hold a captain's chair position for 30 seconds.
Take a one-minute water break.
10. Hold side plank position for 15-30 seconds on each side.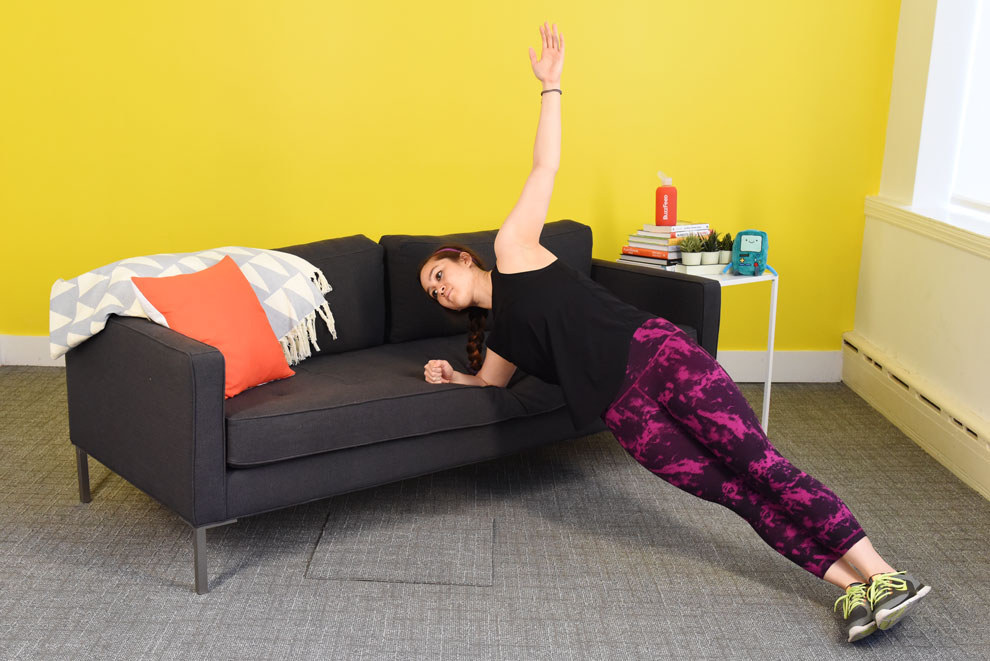 12. Do 20 seated scissor legs.
A warm-up and cooldown are recommended when doing any workout. So be sure to include the one below:
Warm-up
1. Walkouts (10 reps)
2. Spider lunges (10 reps each leg)
3. Knee across body (3 reps each side)
Cooldown stretches
(hold for 15–20 seconds on each side)
5. Pigeon Pose
So hit YES to "Continue watching" and work up a sweat!