It's been almost a month since Pokémon Go was released and started making childhood dreams come true.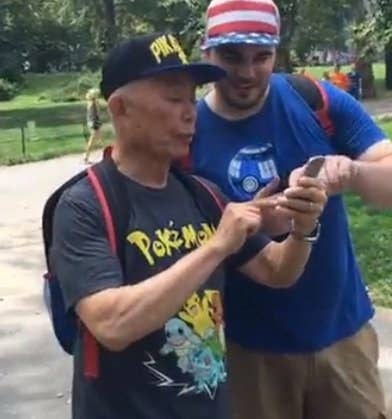 1.
But not every country was #blessed to have the app immediately available. Like the Philippines.
2.
Of course, Filipino Pokémon trainers are shattered.
3.
We get that feeling of being left out.
4.
Social media is not a safe place for our feelings anymore.
5.
So we just make the most of what we have. Like listening to the Pokémon theme song on Spotify.
6.
Or coming up with conspiracy theories.
7.
And playing other games that feature characters who DON'T EVEN LOOK REMOTELY LIKE CHARMANDER.
8.
Filipinos are waiting. EVERY. SINGLE. DAMN. DAY.
9.
And we want you to know that our patience is *slightly* wearing thin.
10.
So just please don't fucking play with our feelings anymore!
11.
WE'RE SO READY TO BE THE VERY BEST (LIKE NO ONE EVER WAS).
12.
We've waited long enough, like how we waited for the Togepi egg to hatch on the anime.
13.
How long do you expect us to sit and wait, clenching our firsts around our empty Pokéballs??????
14.
This is an emergency. Lifelong dreams are being crushed.
15.
I mean, if there's one good outcome from depriving us of happiness, it's that it made us more creative.
16.
But for the most part, it's making us a bit delusional.
17.
Like, seriously. HELP US.
18.
MAKE THE PHILIPPINES GREAT AGAIN.
19.
It's a national crisis and should be addressed immediately.
20.
This is madness. MADNESS, I TELL YOU!
21.
We can't afford to wake up to another Pokémon-less morning.
22.
Just tell us what we need to do so Pokémon Go can finally be released in the Philippines, and we'll do it.
23.
And we promise you won't regret ever giving the Filipinos what they deserve.