So, this is Rodrigo Duterte. He's the 16th president of the Philippines and this week marks his first month in the office.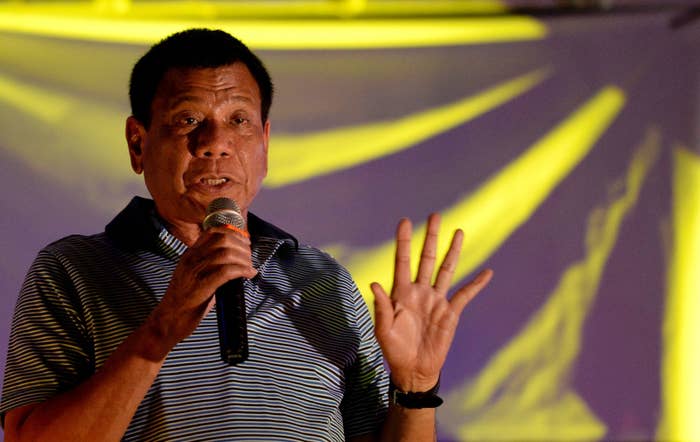 Let's consider what Duterte's accomplished in his first month as president, shall we?
The first #30DaysOfDu30 were also filled with eclectic choices, certainly.
So the main thing you need to know about Duterte is that he 👏 hates 👏 drugs 👏.
Duterte's just barely warmed up his presidential seat and already he's not holding back: He has already named five generals in the PNP who have "protected drug rings" for years.
Like, Duterte literally called out these dudes! He straight up dragged them openly in a speech at the 69th anniversary of the Philippine Air Force.
"It's going to be a dirty fight, it's going to be a bloody fight. I am not apologizing for it," said Duterte. He then gave the order for these generals to be relieved of their positions immediately, but all five of them denied these allegations.
Ever since Duterte took office, thousands of drug dealers and users have turned themselves in to their local police districts for fear of summary executions.
But drug usage isn't the only thing Duterte's got beef with. He also isn't on good terms with the private media.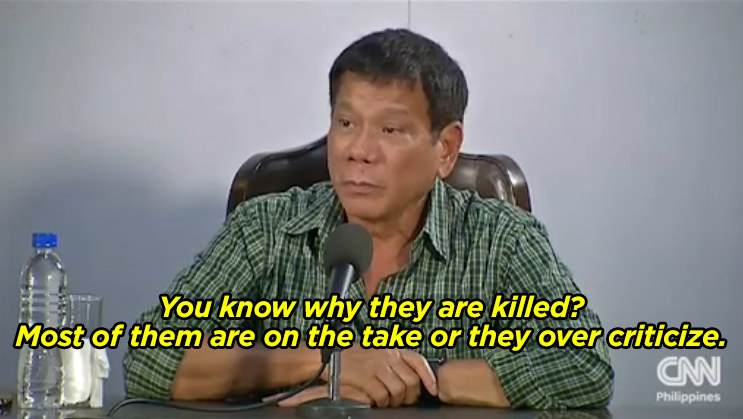 But then, in early July, Duterte ordered the creation of task force against media killings.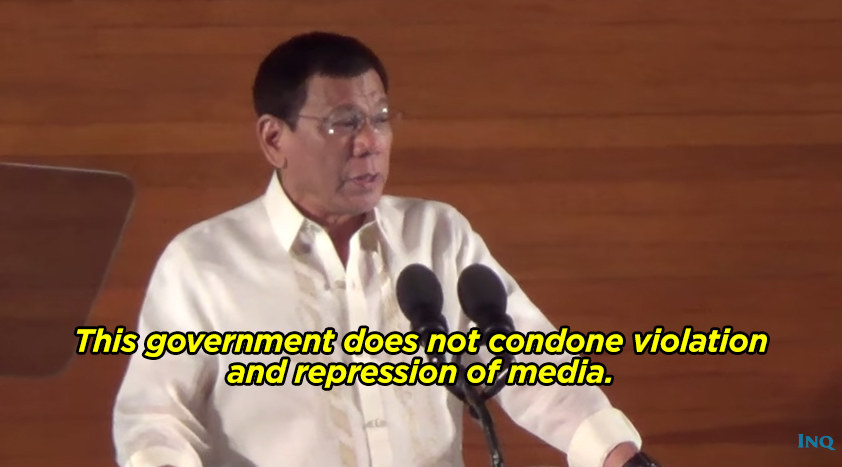 Somewhere in the middle of his mostly ad-libed SONA, he announced that he already signed an order on freedom of information (FOI, for short).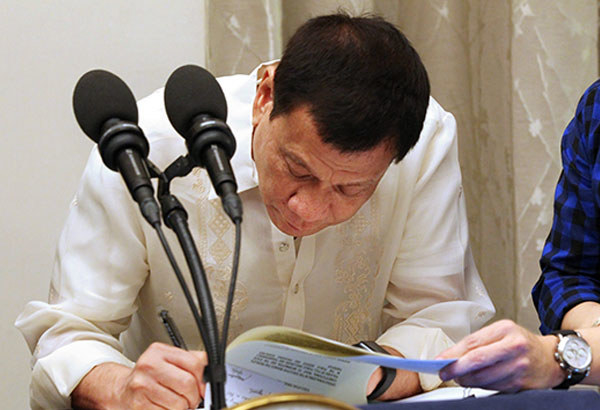 He also declared a unilateral ceasefire with the New People's Army (NPA) and the Communist Party of the Philippines (CPP).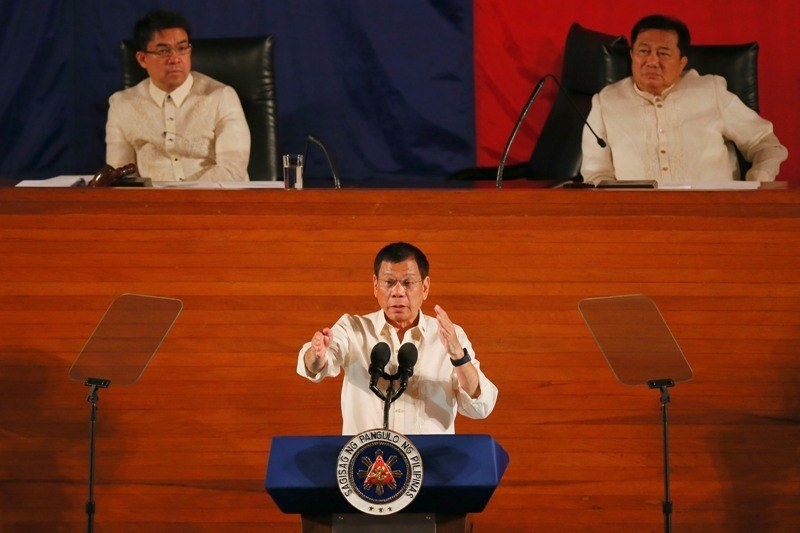 Other things of note: Duterte said the Philippines will not honor the commitments it made in the Paris climate change deal.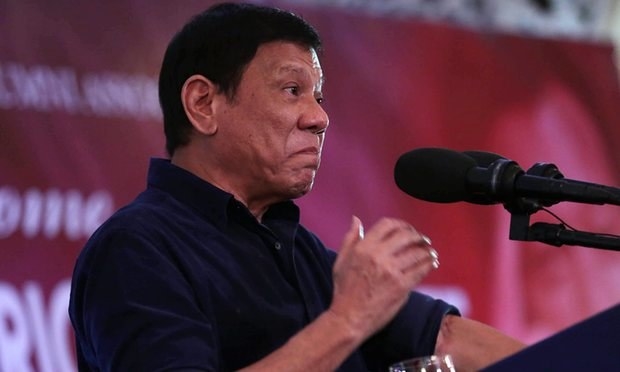 Recently though, it seems like Duterte's been willing to talk it out.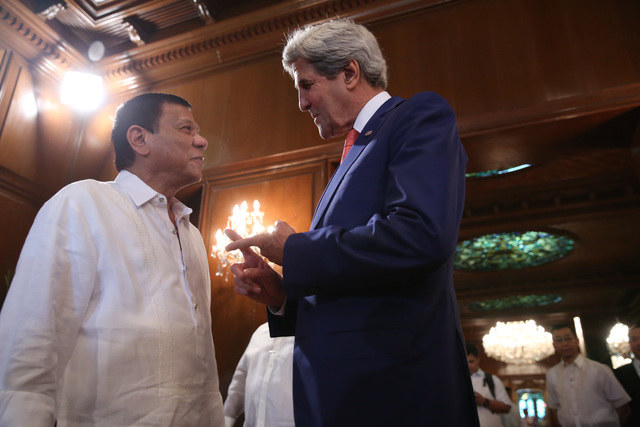 He also met with former presidents Joseph Estrada, Gloria Macapagal Arroyo, Fidel Ramos, and Duterte's predecessor Benigno Aquino III for the first National Security Council meeting.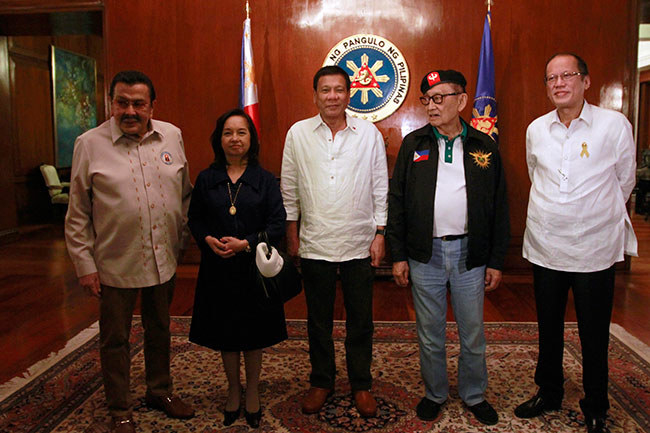 On the more light-hearted side of things: Filipinos on the internet have been so amused by Duterte and vice president Leni Robredo that they turned the two politicians into the new (fake, but fun) ~celebrity love team~: #DuBredo.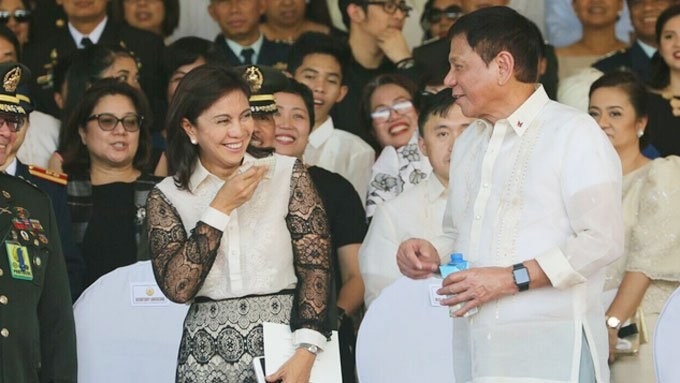 So yeah, that's about it for P. Diggy's first month. Phew! Whatever happens after Rody's first month-sary, we're definitely in for a ride. #30DaysOfDu30