Some 416 pilot whales became beached at Fairwell Spit on New Zealand's South Island on Friday in what is believed to be the country's biggest ever whale stranding.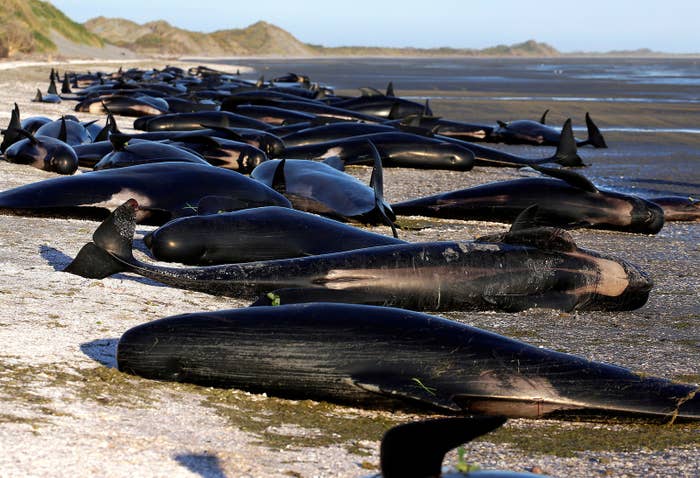 Conservation officers and local residents raced against the clock in an attempt to save the animals, and formed a human chain in a bid to refloat them, BBC News reported.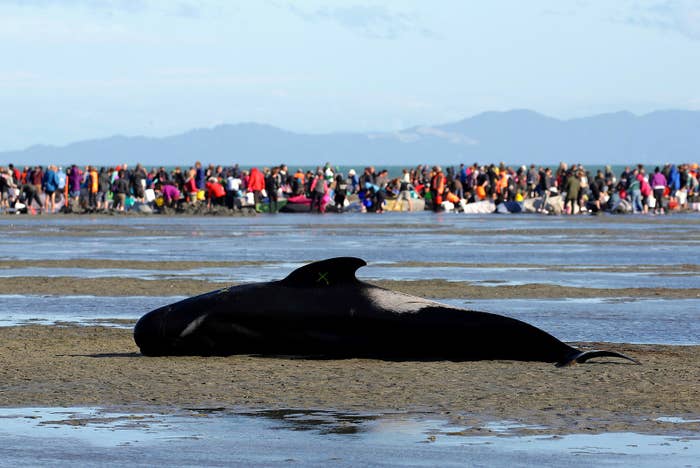 A spokesman for New Zealand's Department of Conservation said hope was "slowly slipping away" for the whales, according to the New Zealand Herald.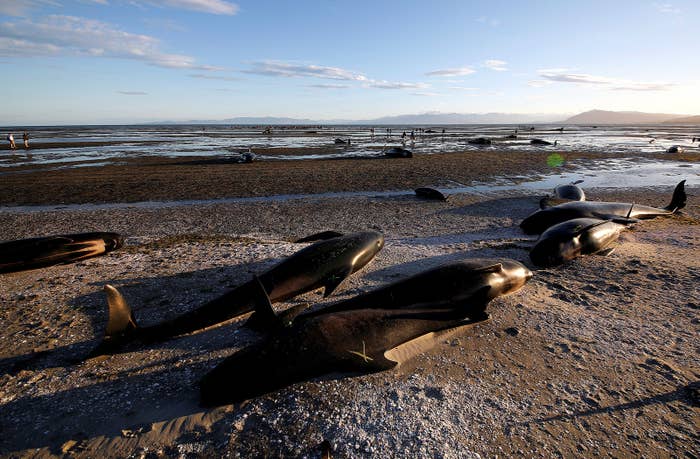 By Friday evening local time, around 250 to 300 whales were already dead, and 50 who had been refloated had managed to beach themselves again, the spokesman said.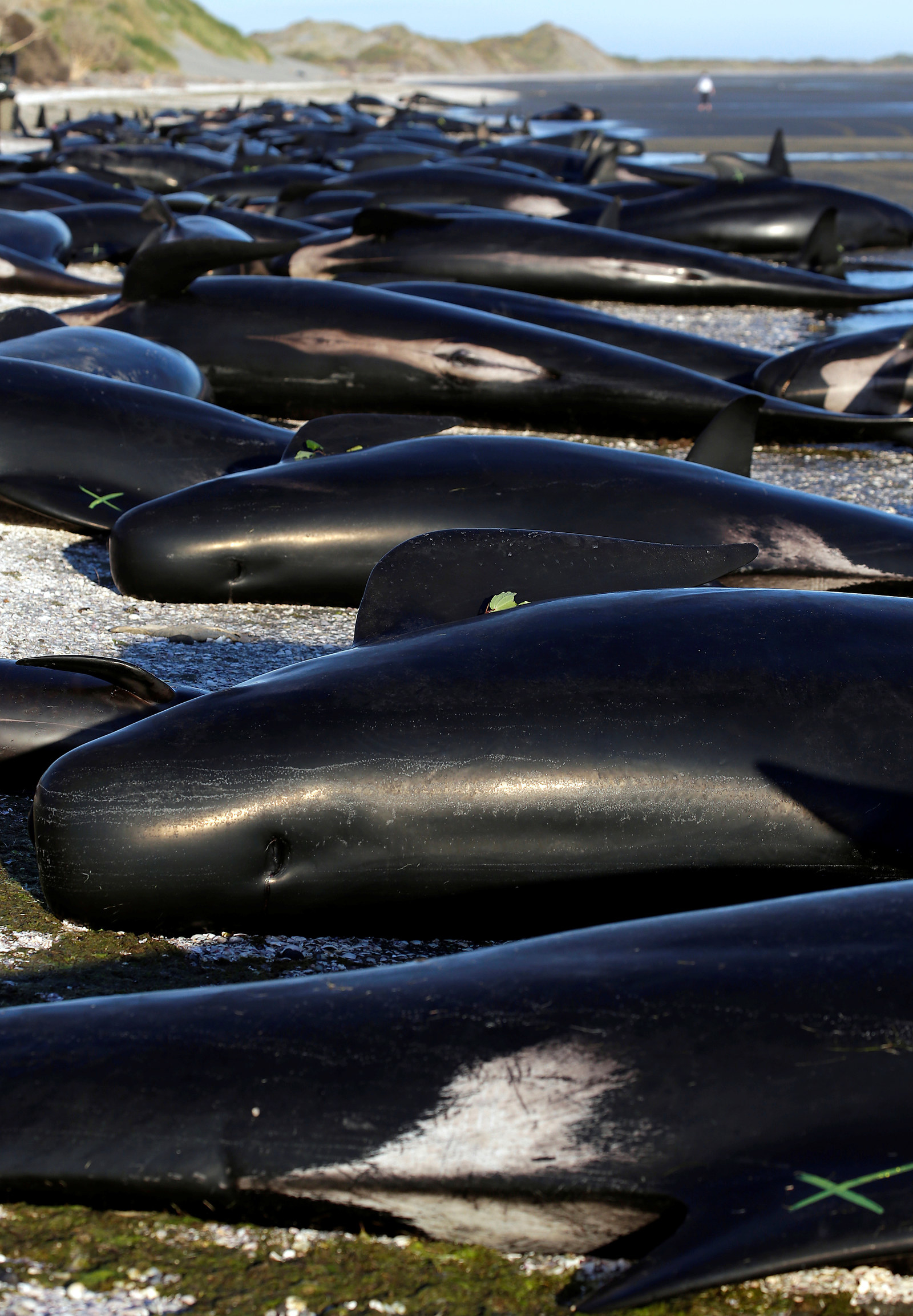 The rescue operation — led by animal charity Project Jonah — has been suspended overnight as authorities said it would be too dangerous for volunteers to continue on the beach.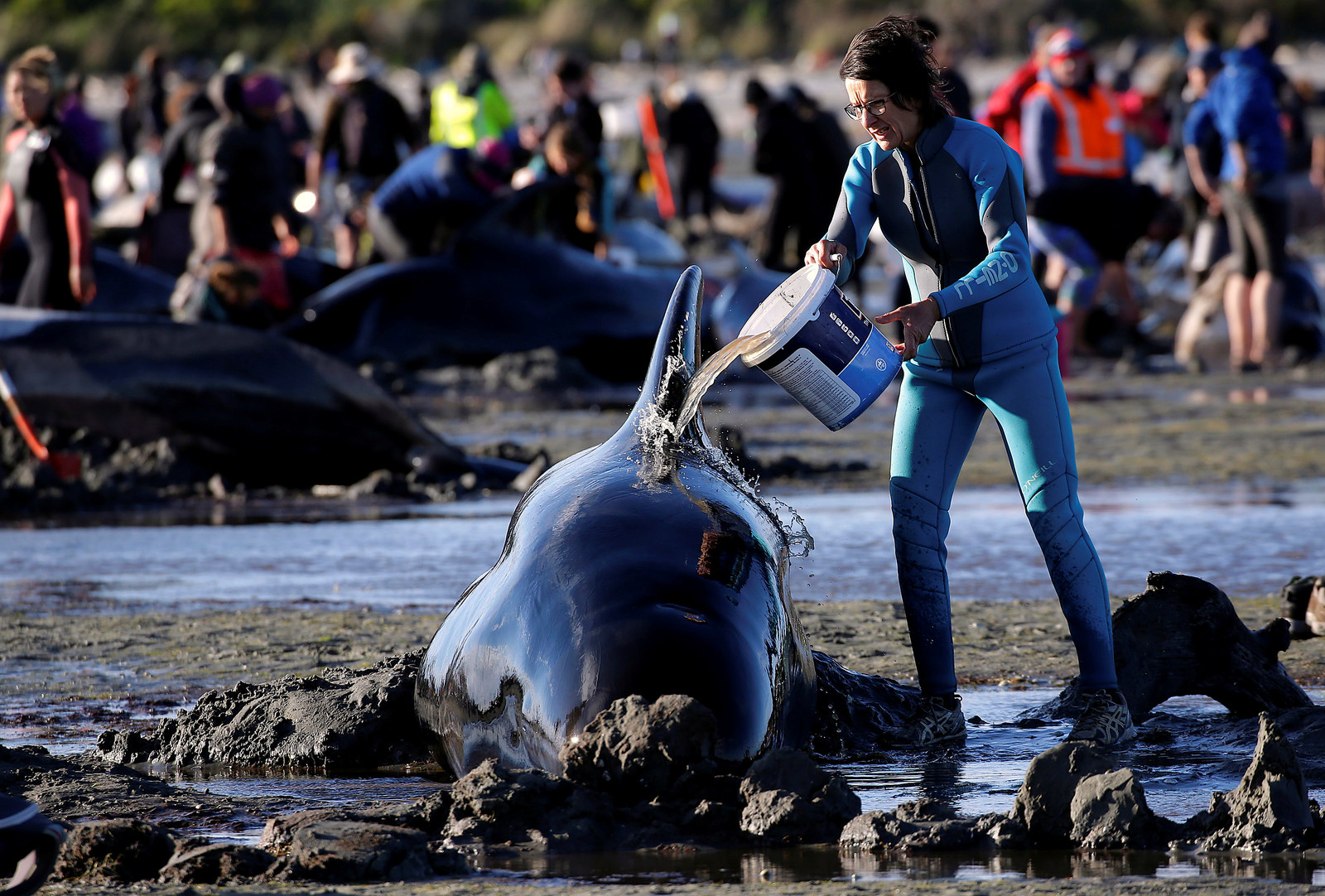 The cause of the stranding is unclear. Sometimes beachings can happen because of illness, or because of navigational errors. Other times one beached whale can send a distress signal to the rest of the pod, who then get stranded by a receding tide, according to the BBC.