Black people are among the least likely to vote in elections, and those who do head to the polls are far more likely to vote Labour than for any other party. According to Blacks Don't Vote – a national campaign encouraging ethnic minorities around the UK to engage in politics – the reasons for this vary from feelings of powerlessness to an unrepresentative parliament.
This dynamic has created a headache for the Conservatives whose ability to win outright majorities would be strengthened with black voters on their side. In the upcoming local elections, boroughs with significant ethnic minority populations can, statistically, expect voters to turn out to help Labour seize Tory strongholds such as the London boroughs of Barnet and Wandsworth, and the City of Westminster.
But while Labour's share of the black and ethnic minority vote increased to 65% at the 2017 general election, members of a soon to be launched political podcast say there's anecdotal evidence that younger people are expanding their political allegiances. Many, they say, are questioning whether they are loyal to Labour because they share the party's values, or because they are simply doing what their parents and grandparents did.
It is frank conversations like this that Consensus, hosted by seven black and mixed-race women who are involved in political parties across the spectrum, plans to address. The women say they are putting party politics aside to help engage young people in the democratic process.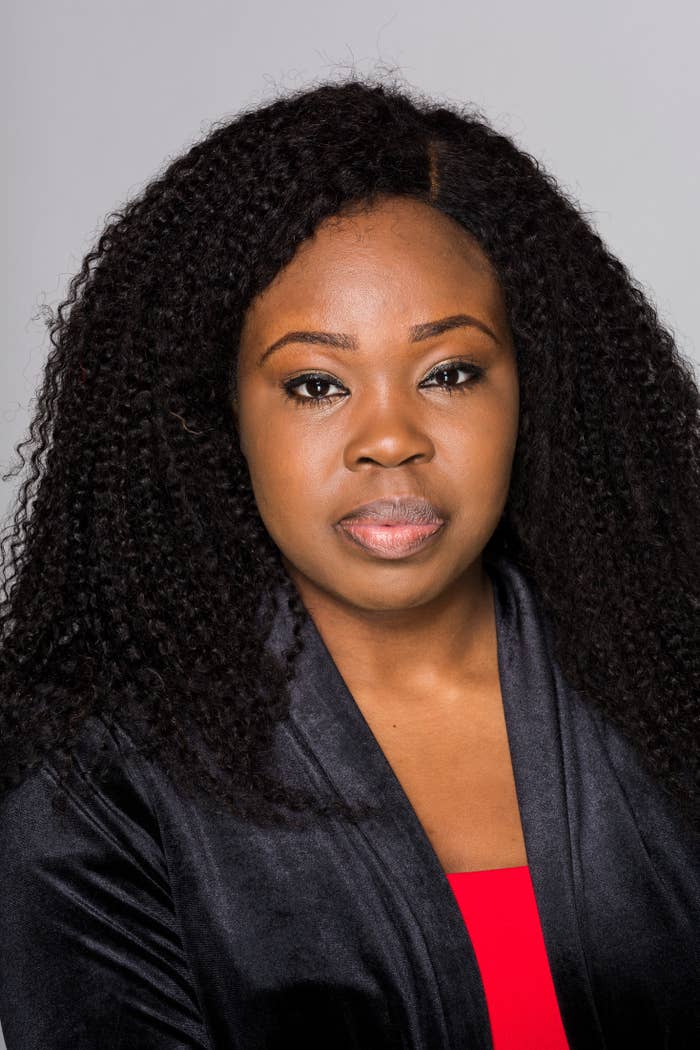 Jen Davis, 27, who works for a Labour MP, said in the wake of the 2015 general election she felt there was a gap in the market for something that could educate a young black electorate about the views of different political parties. Initially, she wanted the podcast to target Labour voters, but her view changed when she saw young people openly discussing their reasons for voting for other parties, which was something she hadn't seen before.
She also noticed that young, black Tory voters were being ridiculed on Twitter, with some critics calling them "sellouts" who think they've made it in life because they probably work in the city and earn more than £30,000 a year. "I remember someone tweeted something like, 'now you're wearing a shiny suit you think you can vote Conservative?'" Davis told BuzzFeed News.
Even though Davis supports Labour, she is more passionate about getting young people politically engaged no matter what party they back. "Some people will vote Labour, but they don't really understand what they're voting for – I don't want us to be a lazy electorate," she said. "I don't want us to be like our parents; I want us to be wiser."
Davis said a more savvy electorate will help challenge an older generation of Labour activists who, she says, don't feel they have to work hard to convince people from ethnic minority backgrounds to support them: "I love the Labour Party so much, but one thing I really dislike is that Labour feels as though they have all the black people's votes."
Julia Ogiehor, a 31-year-old Liberal Democrat, said she received abuse from black Labour supporters who were surprised when she told them that she doesn't vote Labour. She recalled being at the 2017 general election count in north London when a black Labour supporter approached her to celebrate Tottenham MP David Lammy's increased majority. After revealing that she was a Lib Dem, she said she was told that "they're not a party for people like us".
"You get that all the time," Ogiehor told BuzzFeed News. "On the doorstep they'll say, 'Why are you not Labour? What's wrong with you?'"
Political consultant Tosin Adedayo, a Conservative, said she has also experienced abuse for her allegiances. "When I stood as a council candidate [in Bexley] I had a blog written about me called 'The Cunt of the Month'," she said. "I had an interview at the Conservative party conference with Channel 4. The amount of abuse I got ... People were stalking me on my Facebook saying, 'How can you do this? You're a sellout, you're an Uncle Tom.' It was because I was black. I had a [non-black] colleague who was also on that video, but no one said anything to her."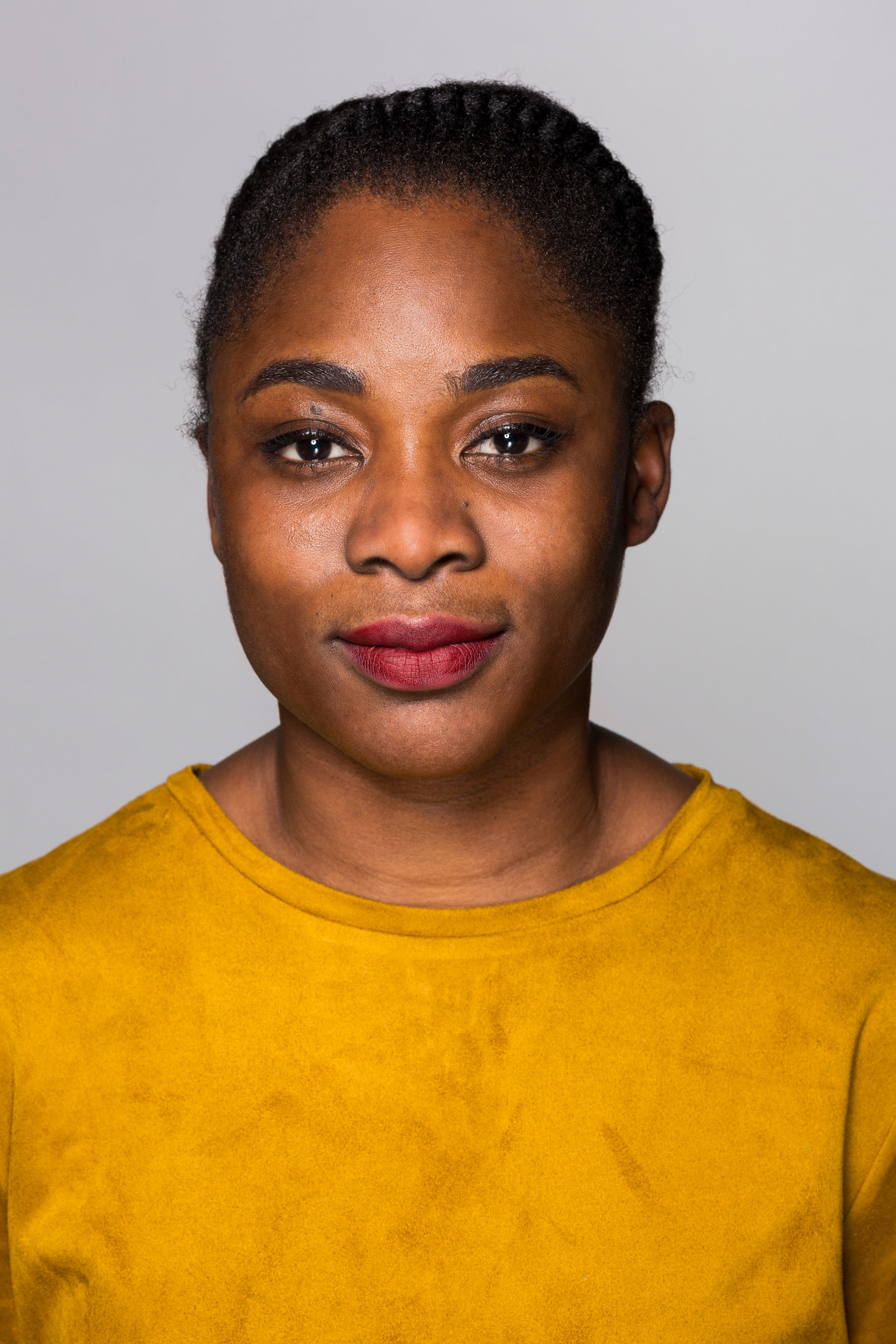 The women hope that through their podcast, they can bond over their shared experiences in politics, such as being confused with other black women.
Koyin Fuwa, a 25-year-old who works for a Tory MP, said she has been mistaken for Conservative MP Kemi Badenoch in parliament. "I was just coming out of the building when someone said, 'Bye Kemi!' Does that mean after working so hard to get to where I am now that you just see all black people as the same?"
"We don't look alike," Fuwa continued. "She has braids, and I don't. The only thing I would say is that we both wear glasses, but I wouldn't go round calling all white people the same name."
It's not an isolated incident. Ogiehor, who is standing as a council candidate in Haringey, north London, on 3 May, said she has also been confused with another black person. "My name has been put down in the minutes of meetings when I haven't actually been in that meeting," she said. "I wasn't even there – it was another black person. That happens all the time."
The reality of being a black woman working in politics is just one of many topics the hosts want to discuss on the podcast, which is due to launch on 15 April.
The women have decided to split themselves into two groups for each episode of the podcast: Group one will have a Lib Dem, Labour, and Conservative supporter — the other group will be the same, but with a representative from the Green Party.
Despite their different political leanings, the women have each shared anxiety and frustration about being treated differently in politics because of their race and gender.
"When you go in a room you know you've got it – you've got the knowledge, you've got the intelligence, but you don't know if you're there to tick a box, to make someone look good," Mirella Uwakhoye, a 24-year-old Labour supporter who works as a political researcher, told BuzzFeed News. "This podcast is big on representation. Fifty years ago politics looked nothing like this, and that was only 50 years ago."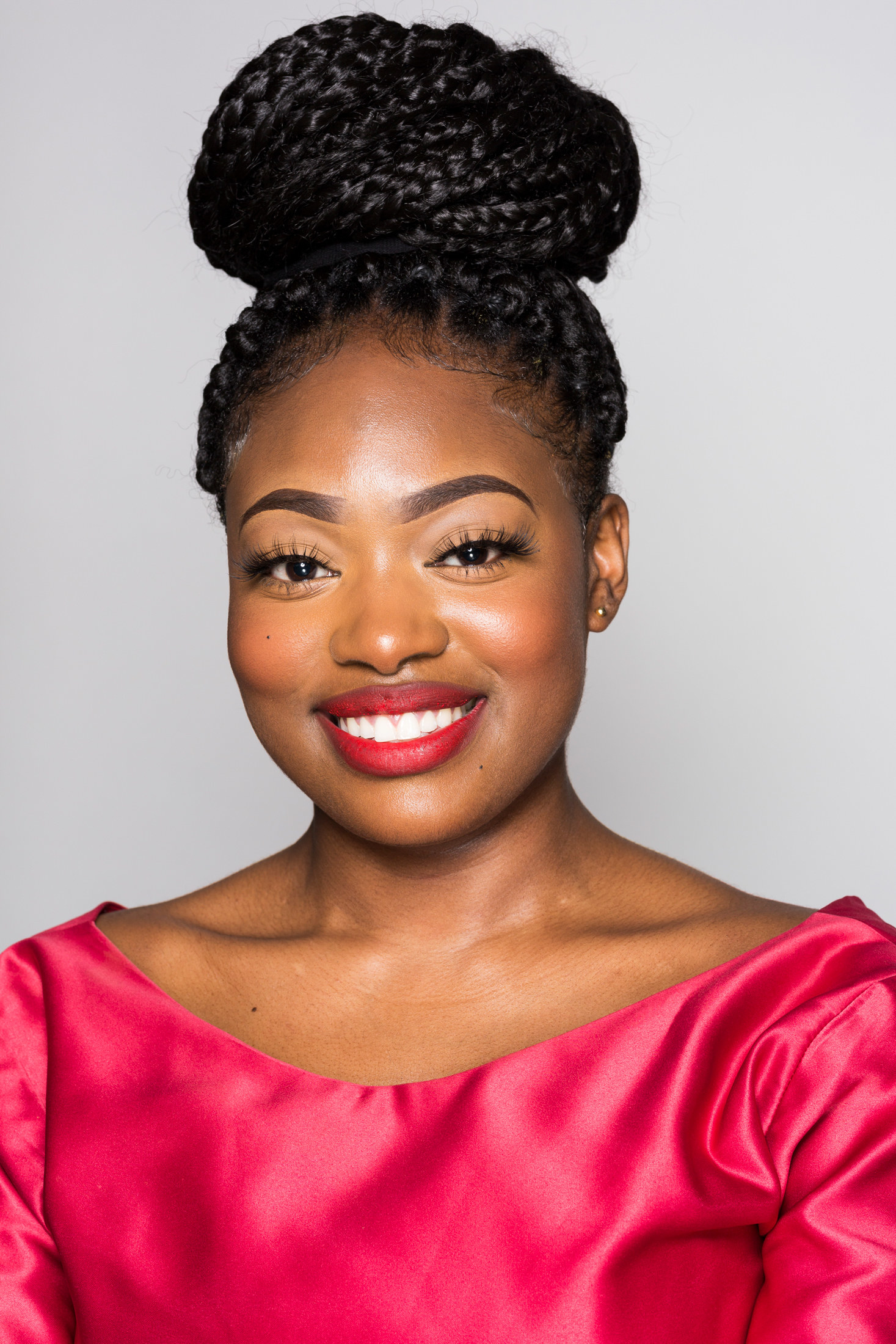 Melissa Gordon, a 24-year-old Lib Dem supporter who works in the charity sector, said she hopes the podcast will help normalise participation in political discourse among people you wouldn't regularly see on shows like BBC Newsnight, for example.
"We're all wonderful women who have come together to say that we're sick of being sidelined and being treated as a token," she continued. "Even though we all know that we're capable, there is still always that little thing in the back of your mind – is this a photo shoot? Is there someone ticking all the boxes for diversity? The fact that we're here on our own terms, talking about things on our own terms, is just so empowering."
The episodes, which will be around 45 minutes to an hour long, will consist of a brief digest of what's happening that week, with the debate continuing on social media.
Although anyone can listen to the podcast, the women agreed their target audience is black women, ages 18 to 31. "I don't like the term BAME (black, Asian, and minority ethnic)," Adedayo said. "I think in some instances it's fair [to use], but I think that it can blur some of our issues out." She said "the worst racial encounter I've ever had" involved a senior Tory woman from an Asian background. "Someone made a comment about how slaves used to do something, and she turned to me – the only black person in the room – and said, 'Oh, Tosin, why don't you do it?'
"Coming out of that experience, I just find it insulting that someone would think that all [ethnic minority] issues are the same. They're not. That's one reason why I like this podcast. I'm not saying we should forget about other ethnic minorities, because some of our issues can be similar, but I think there should be a time where we talk about our issues and what it's like for black women [in politics]."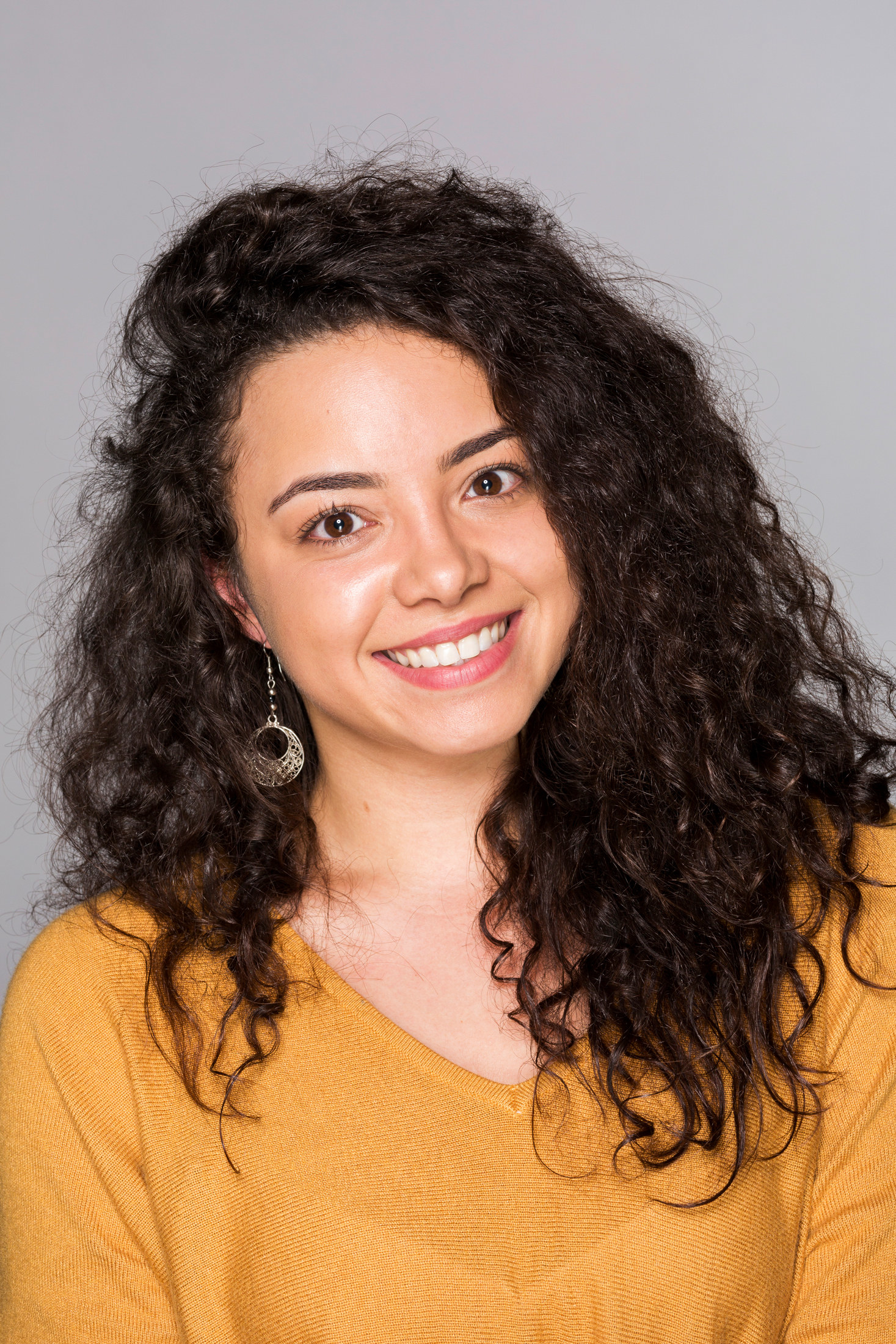 Ogiehor added: "So far, we have found there to be some crossovers – a consensus, which has been a little surprising and quite pleasant.
"There have been so many 'you as well?' and 'that happened to me too!' moments. We hope that listeners can relate to these moments and come on this journey with us, and we believe these are the moments that have brought us quite close to each other."
Azzees Minott, a 25-year-old Green Party member who stood in the last general election and is standing in this year's council election, believes the podcast is an example of how the younger generations are taking a different approach to politics and forcing change.
"Our generation is more collaborative," she said. "People of colour from different industries want to help each other. I think an example of that is this podcast. Maybe our parents' generation, or maybe people just a few years older than us, were not so open to being collaborative. But we really see in our generation that the world is struggling."
"We need more optimism and we need change," Minnott added. "The only way we're going to get that is by us being in positions of power to influence and also coming together to make more effective change."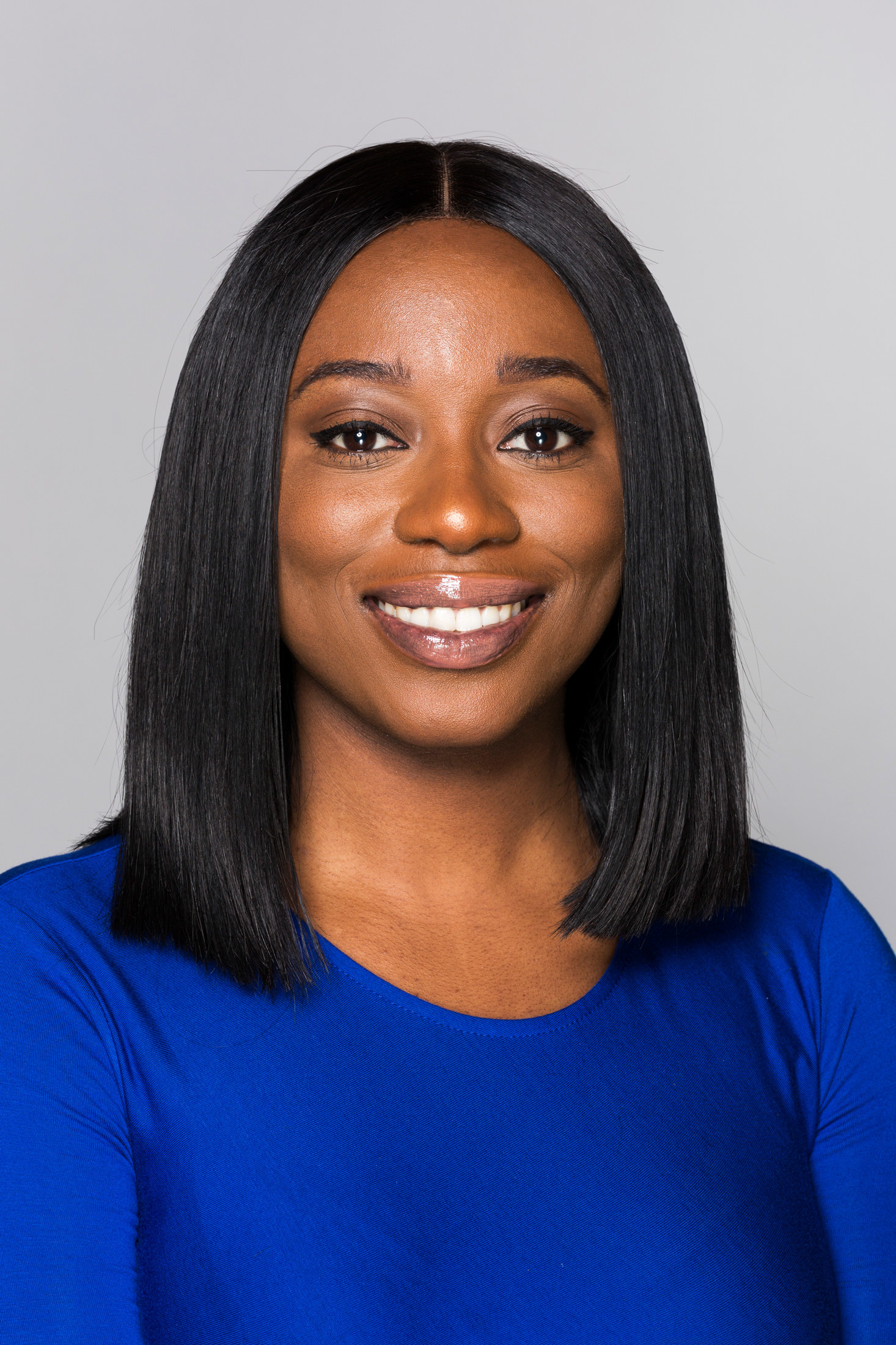 Fuwa added: "Politics is something that affects our daily lives and it is to be taken seriously. There is absolutely no excuse to not know about key issues that affect us daily such as education, why there is a rise in youth violence, and yes, Brexit! Knowing where to start can be daunting, so that is where we fit in, providing knowledge through our own experience of working in the political sector and formulating a debate."
Ogiehor said she believes young people get turned off when they can't relate to the people making the decisions that affect their lives. "We need to do better at making participation in politics more accessible, we need to do better at consulting with young people, we need to do better at being more accountable to young people," she said. "But to achieve all of these, we need to do better at educating our younger generation, mentoring, and nurturing them. Start there and we'll start to really see change. We hope that through this podcast, young people of colour can see us, hear what we discuss and the way we discuss, and say, 'You know what? What they do sounds kinda fun, I want to do it too.'"
The Consensus podcast launches on 15 April. You can follow it on Twitter here.