Ariana Grande Made A Moving Tribute To The Youngest Victim Of The Manchester Attack On Her 9th Birthday
Saffie Roussos would have turned 9 on Tuesday.
Ariana Grande paid tribute to the youngest victim of the Manchester attack, Saffie Roussos, on what would have been her ninth birthday.
During a show in Buenos Aires on Tuesday night, Ariana sang her version of "Somewhere Over the Rainbow", which she first performed at the One Love Manchester benefit concert in aid of the victims of the attack.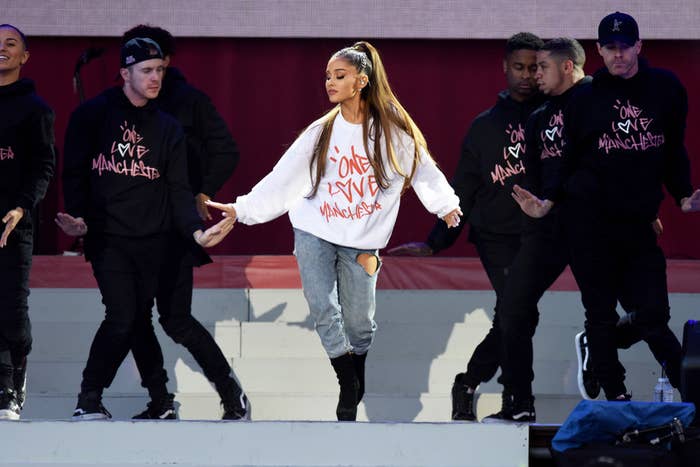 After singing the final note in the song, Ariana said "Happy birthday, Saffie", before looking up and blowing a kiss.
And it made everyone feel incredibly emotional.
Then, after the show, Ariana made another tribute to Saffie. She shared this photo of herself onstage alongside a caption saying everyone was "thinking" of Saffie.