We don't have enough homes in the UK, and haven't for a while.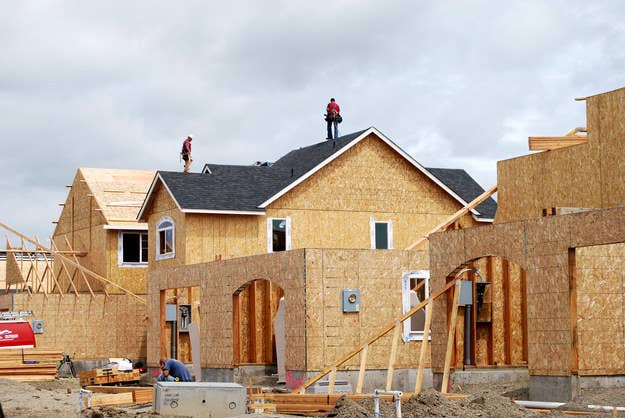 I do not believe that continuing at the current rate of housebuilding is a realistic option, unless we are prepared to accept increasing problems of homelessness, affordability and social division ... and increasing the costs of doing business in the UK – hampering our economic success.
In part, that's because our population is growing, and the size of our households is dropping.
Population increases and household-size decreases mean we need more houses for more people (and fewer people are living in each individual home).
The Department for Communities and Local Government forecast in 2013 that over the following eight years England would need 221,000 new homes built each year to match demand, while the UK as a whole would need 260,000 new homes annually.
Even if we had no population growth in England, couples shacking up together would still mean we'd add 7,000 households to the total each year.
And that's causing a problem: an undersupply of new houses.
Estate agency Savills warned last year that some parts of the country face "an acute shortage of housing".
Living in London? There'll be a predicted shortfall of 72,000 homes in the next five years.
So how many homes are we building? Not enough.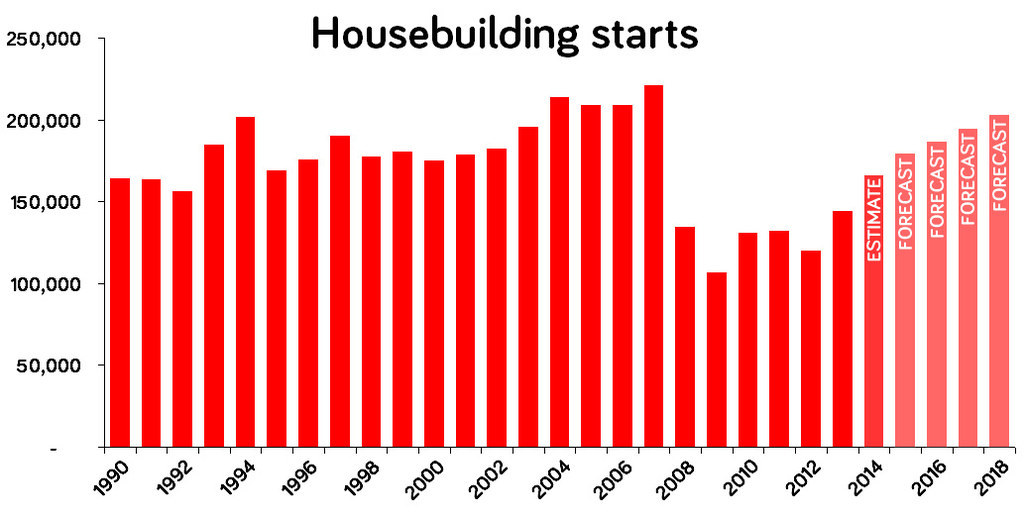 Why can't we build more new homes?
There are various underlying reasons, from top-down planning and strategic problems to bottom-up supply scarcities.
For a start, there's not much in the way of new council or housing association properties.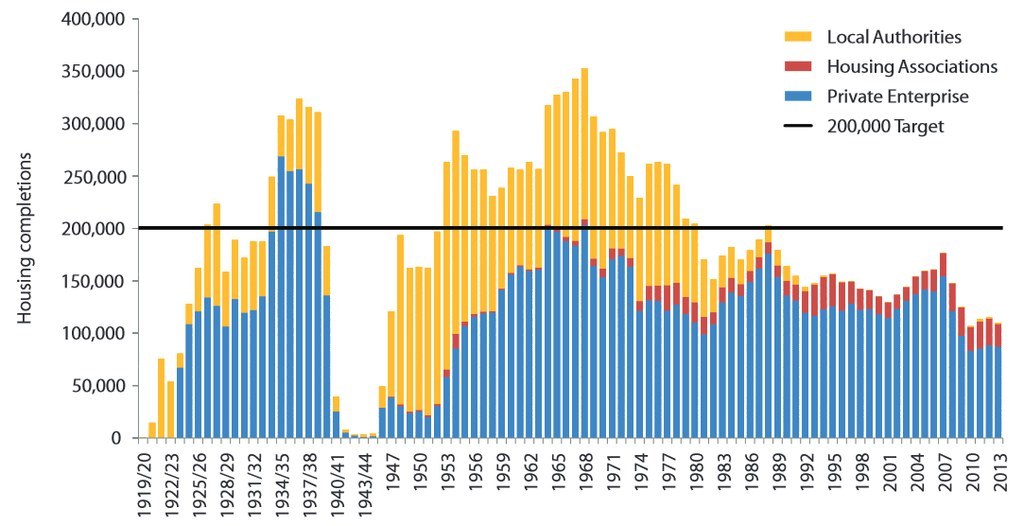 A new government-commissioned report suggests that councils could be playing a far bigger role in housebuilding.
"We believe that councils could achieve much more by taking a more central role in providing new homes," the report says. "Our key recommendation is that councils change: from being statutory providers to being Housing Delivery Enablers."
In short, councils should take the lead in making housebuilding happen any way they can.
But that's simply a suggestion, not legislation. Though the government has accepted some of the new report's recommendations, it'll take some time to trickle through.
As in the past, for the foreseeable future it's therefore left to private business to replenish our housing stock. And that's problematic.
Planning law has made it more difficult to build houses, pushing smaller housebuilders out of the market.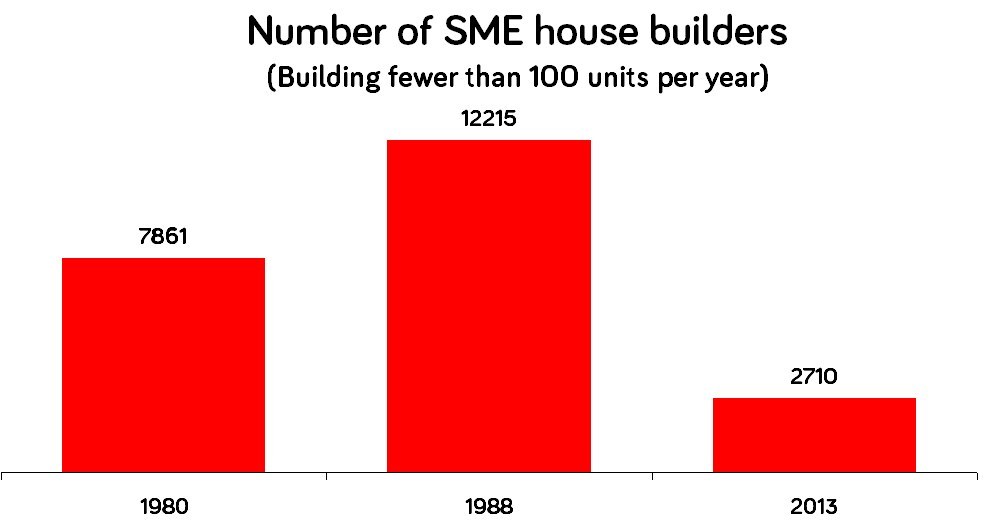 And yet there's lots of land to build on in the UK.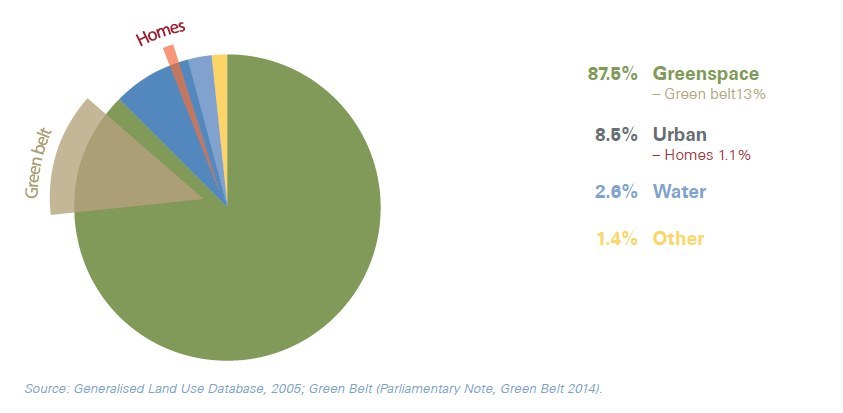 But housebuilding firms at all ends of the scale have become more scarce.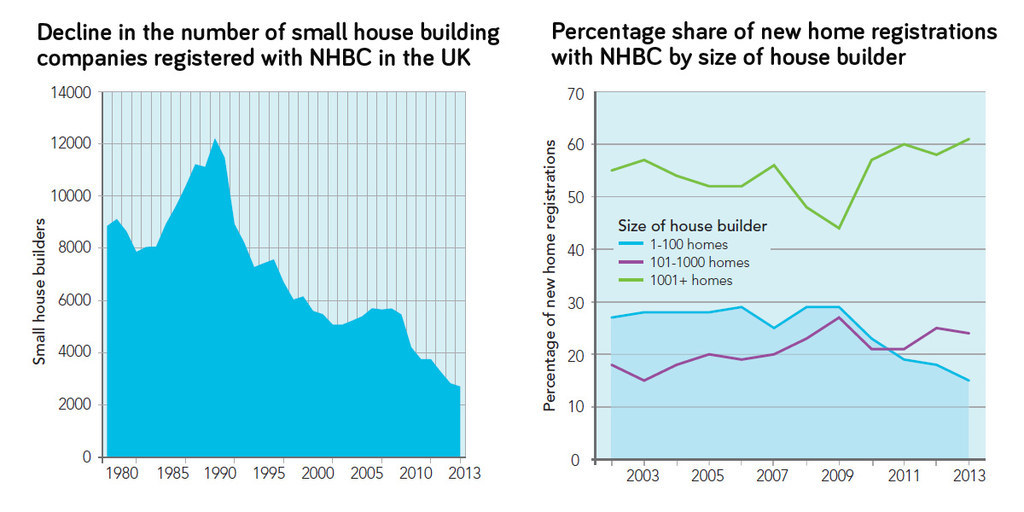 Builders are also dealing with a shortage of materials and skilled labour.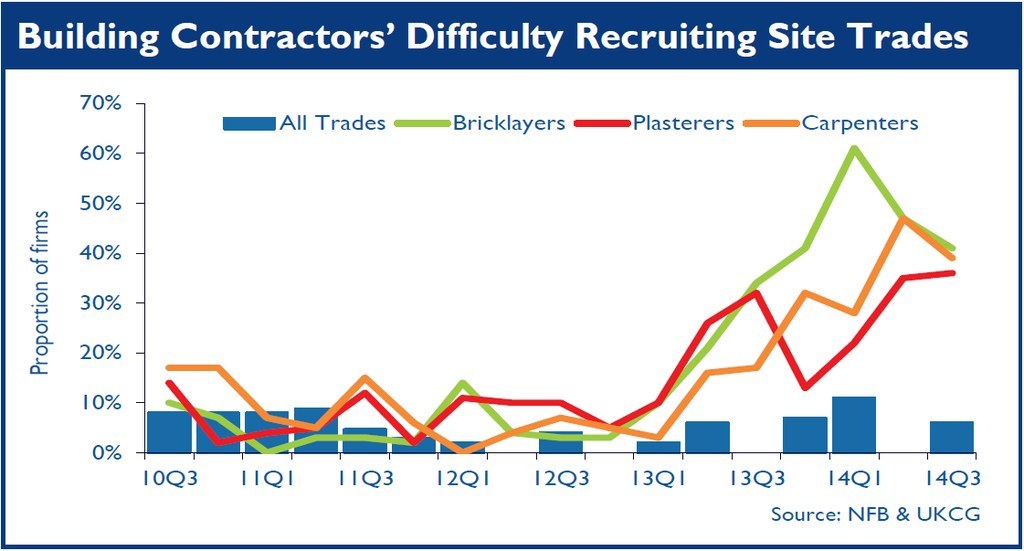 "A considerable degree of capacity has been lost on the skills and materials side," says Francis.
Around 4 in 10 contractors building homes say they can't find enough bricklayers or carpenters to construct the frameworks for new houses. More than a third of housebuilders can't recruit enough plasterers to skim the walls.
"In terms of whether it has actually held back housebuilding, it is difficult to measure," Francis adds. "Anecdotal cases abound at the moment but I tend to stick to what the data are indicating."
We need more homes because of the implications to all of us.
If there aren't enough homes to go around, the three problems Kate Barker mentioned in her review of the housing market – crises of homelessness, affordability, and social division – could get worse.
But even though house prices are already expensive, they could soon balloon to crazy levels.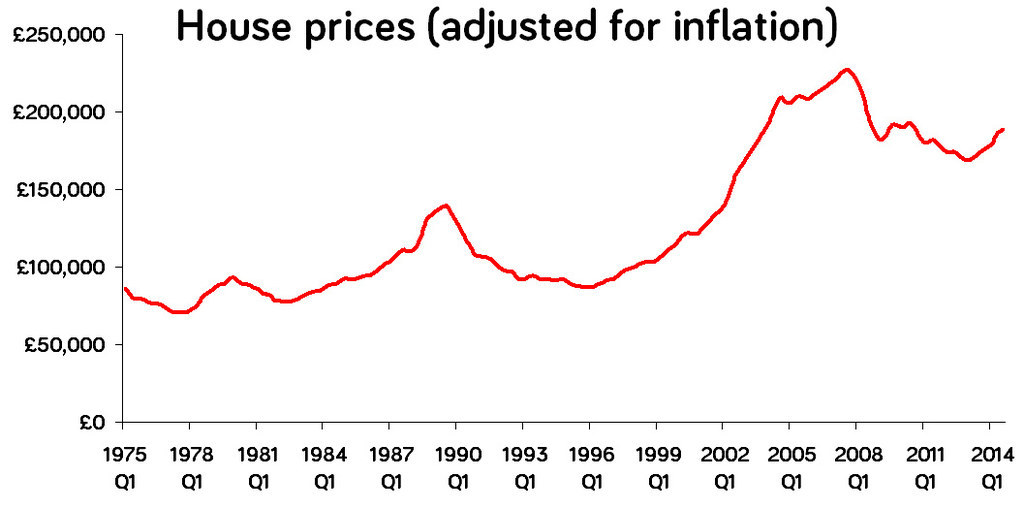 And at those prices, the housing ladder would look a lot more like a housing mountain.