Nobituary.com is a new tool that helps people encourage their loved ones to quit smoking… by showing them how great life can be without cigarettes.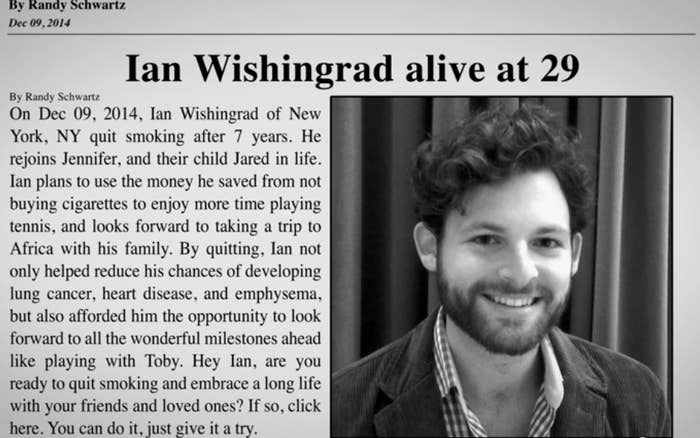 Wishingrad partnered with Whoopi Goldberg — a former smoker — to create and promote Nobituary.com. Here's a video announcing the service:
Here's how it works: First, go to the site and enter your friend's name and other information.
Then add some additional personal details — where they live, where they want to vacation, special pets, and so on.
See a draft of the Nobituary, and make edits if you want.
If you're satisfied with the words, choose your favorite newspaper filter...and then hit publish.