Elections 2016: Labour's Sadiq Khan Close To Being Declared Mayor Of London
The Tooting MP was heading for a comfortable victory over Conservative Zac Goldsmith, whose campaign has been widely criticised for "dog whistle" racism.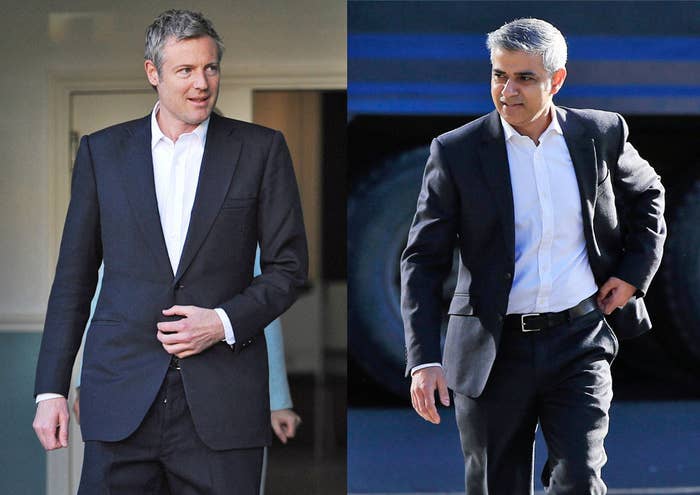 What We Know So Far
The SNP dominated the Scottish elections but fell short of a majority, while the Tories pushed Labour into third place.
But Labour is doing better than expected in local elections in England in what is Jeremy Corbyn's first real electoral test as party leader, holding on to overall control of councils targeted by the Tories.
In Wales, Labour remained the largest party albeit short of a majority, while UKIP gained seven seats, marking a first in the Welsh assembly.
In his first post-election comments, Corbyn said Labour "hung on" in England.
Labour's Sadiq Khan appears to be cruising to victory as mayor of London.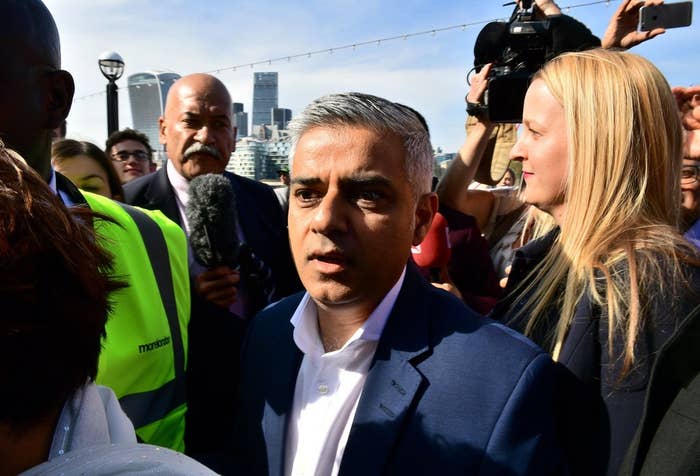 Sadiq Khan is all but certain to be elected mayor of London when results are confirmed on Friday evening, winning a comprehensive victory over Conservative candidate Zac Goldsmith.
The Labour candidate took a strong lead in early counting and while the final mayoral result has yet to be confirmed, Sky News reported it was now mathematically impossible for Khan to lose.
The vote attracted a substantially higher turnout than expected, which boosted Labour's performance in the race for the mayoralty and in the London assembly, where it made some gains.
Labour aides at London's City Hall, where the count is taking place, were confident of victory while the party's politicians – including leader Jeremy Corbyn – queued up to congratulate Khan on his victory even before the result was formally confirmed.
The Labour leader said he looked forward to working with Khan to "create a London that is fair for all!"
Meanwhile, the Conservatives entered a period of introspection following the election, as former party chairman Sayeeda Warsi said Goldsmith's campaign had been "appalling".
The party now faces a struggle to rebuild in the capital, after Conservative Boris Johnson ran the capital for eight years.
Meanwhile, New York mayor Bill de Blasio welcomed Khan's apparent victory, sending congratulations to a "fellow affordable housing advocate".
The results of London's mayoral election are starting to arrive – follow the action with this interactive chart
The results for the London mayoral contest are starting to come in – keep up to date with our interactive chart (above) which will update as all the boroughs declare their results.
Sturgeon rules out coalition despite SNP falling short of overall majority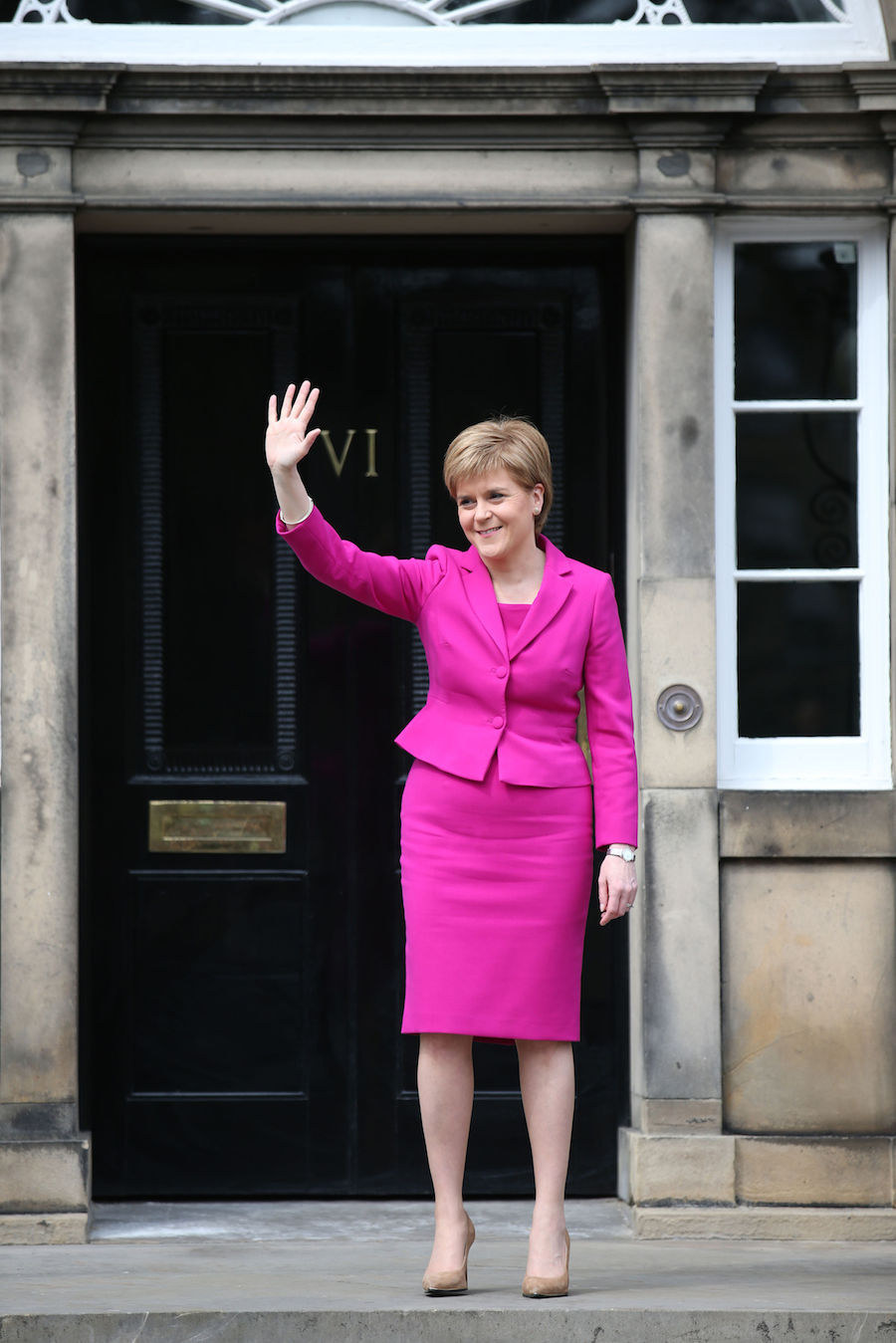 The leader of the SNP, Nicola Sturgeon, has confirmed she will not seek to form a coalition with any other party after her party unexpectedly fell short of being able to form a majority government.
In Thursday's Holyrood election, the SNP won 63 seats – two short of an overall majority in the Scottish parliament. On the steps of the official residence of the first minister, Bute House in Edinburgh, Sturgeon confirmed she will lead a minority government for the next five years.
"I can confirm that when it reconvenes in the coming days, I will ask the Scottish parliament to formally re-elect me as first minister," said Sturgeon. "It will then be my intention to form and to lead an SNP government.
"With such a large number of MSPs elected I do not intend to seek any formal arrangement with any other party."
However, she said her minority government will be "inclusive" and will "seek to work with others across the parliament" to find common ground on issues such as education, climate change, and creating opportunities for young people.
Sturgeon took no questions from the press and, in what was perhaps a hint of her disappointment in unexpectedly falling short of a majority, did not mention the word "minority" during her speech.
Cameron hails "realignment" of Scottish politics
David Cameron has said the Conservatives' elevation to the second-biggest party in Scotland heralded a major "realignment" of politics north of the border – one that he wouldn't have believed possible just two years ago.
Speaking in Peterborough, where the Tories narrowly won control of the city council with 31 out of 60 seats, the prime minister paid tribute to the Scottish Conservative leader Ruth Davidson.
"Frankly it's something of a realignment of Scottish politics. If someone had said to me six years ago when I became PM or even two years ago... 'pretty soon the Conservatives are going to be the second biggest party in Scotland', I would have told them to go away, lie down, stop taking whatever they were taking and come back and and tell me what they really thought.
"But that is what has happened. That is why it's so extraordinary for our party."
Cameron also said that local elections were "meant to be a day of dread" for sitting prime ministers.
"But that wasn't what it was like last night or today. We've held councils right across the country, we've won seats in England and of course here in Peterborough we've retaken control of a really important city council for the first time in ages," he said.
Cameron also said the results across the UK showed that the Labour Party had "completely lost touch with the hard-working people they are supposed to represent" because it was "obsessed with their left-wing causes and unworkable economic policies".
However, the news may not be as positive for Cameron later on Friday when the results of the London mayoral election are announced – that contest is expected to be won by Labour's Sadiq Khan.
Corbyn Says: We Hung On
To deliver his first comments on yesterday's elections, Labour leader Jeremy Corbyn travelled to Sheffield Brightside and Hillsborough, where Gill Furnish won the by-election triggered by the death of her husband, Harry Harpham.
"All across England last night we were getting predictions Labour would lose councils – we didn't, we hung on, and we grew support in lots of places," he said.
Corbyn congratulated Labour in Wales, where it is again the largest party, despite a 7.6% fall in vote share and Plaid Cymru leader Leanne Wood's shock victory in Rhondda.
To Scottish Labour, pushed into third place by the Tories as the SNP failed to achieve a majority, Corbyn said: "Well done on your campaign you fought, well done on the determination you've shown.
"There is a lot of rebuilding to do in Scotland, and we're going to be with you, walk hand in hand with you, to build that support once again so that the Labour tradition in Scotland can be re-established once again. We are with you."
To further cheers from gathered Labour supporters, he said: "As I said to the prime minister last week, there is a choice: Either you continue this path of cuts, closures and inequality, or you collect the uncollected tax and you pay for the services that everybody else needs. That's what we understand, I don't think they do. This is the Labour way."
The SNP has fallen short of a majority in Scotland.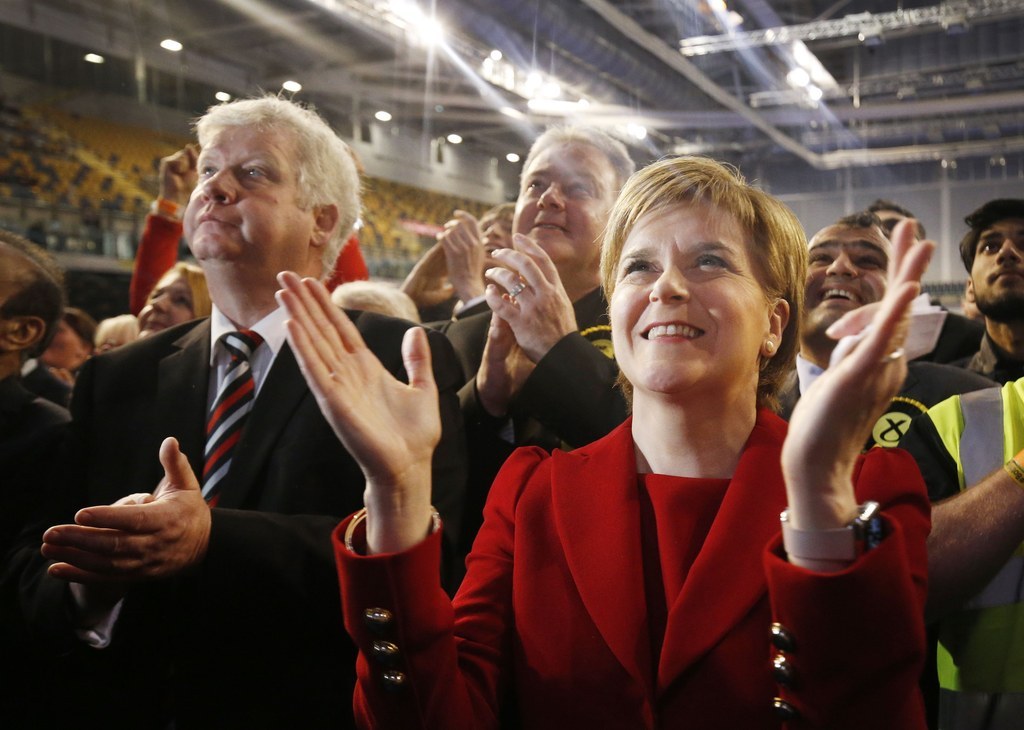 The Scottish National Party has suffered an unexpected stumble in the Holyrood election after failing to secure enough MSPs to form another majority government.
Although Nicola Sturgeon's party won the election by a landslide and its overall vote share was largely unchanged from 2011's election, the complexities of the Scottish voting system left the party two MSPs short of the 65 needed to form a majority, and six short of the 69 MSPs Alex Salmond won as leader in the last Holyrood vote.
The party is not expected to form a coalition government and is more likely to seek to govern as a minority government, as it did in 2007, which will leave Sturgeon's government more vulnerable to defeats and facing the prospect of negotiating with other parties to pass legislation.
However, one thing this blow to the SNP is unlikely to have much of an impact on is the party's central aim of independence, as its 63 MSPs will be joined in the new Scottish parliament with six pro-independence Scottish Green MSPs.
UKIP makes first breakthrough in Wales
UKIP has gained its first ever Welsh assembly members, with five so far. The party said it had so far seen a 12.6% increase in the vote share, the largest of any party. UKIP Wales party leader Nathan Gill, also an MEP, and former Tory and UKIP MP Mark Reckless are among those elected.
The party's leader, Nigel Farage, described it as a "breakthrough" for UKIP in Wales. He told Sky News that UKIP eating into Labour's vote in local elections in England was due to dissatisfaction with Jeremy Corbyn's leadership of the party.
UPDATE
Disgraced former Tory MP Neil Hamilton has been elected for UKIP as assembly member for Mid and West Wales.
Labour's deputy leader, Tom Watson, has described the party's election results as a "mixed picture".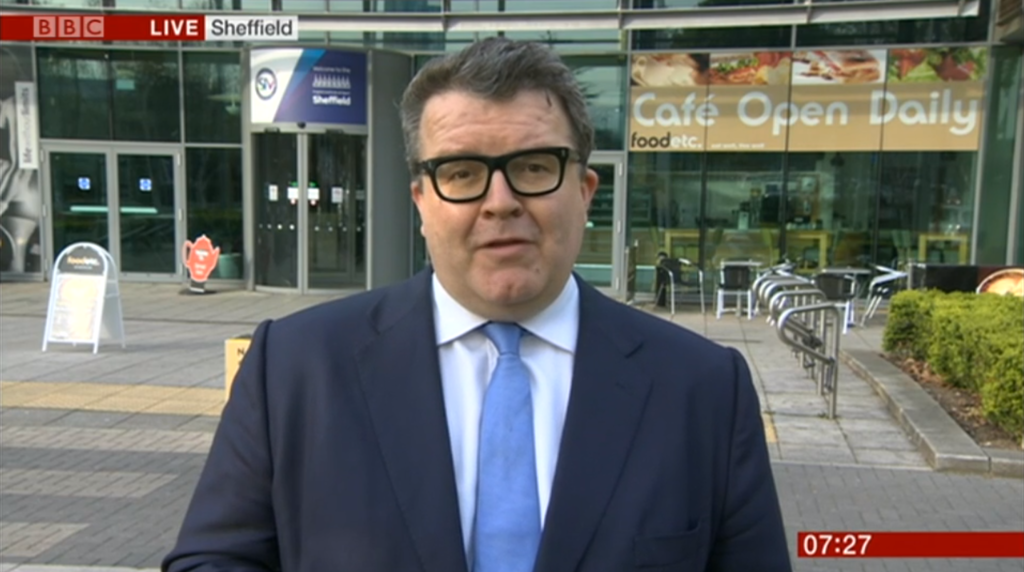 Speaking to BBC News, he said that "in their heart of hearts", the party's candidates in Scotland were probably expecting the devastating set of results that are likely to see Labour pushed into third place behind the SNP and the Tories.
Watson said the "key votes" were in the local elections in England, the areas "we need to win back in the march to the 2020 general election".
"It's a mixed picture, and we've got to listen to what our members are telling us and analyse the information as it comes in," he said. "You've got to build from your communities outwards in politics, and for us to reconnect we've got to reconnect with voters around the country."
Watson said Labour was doing "better than anticipated" in Wales, while the party's Sadiq Khan is expected to win the London mayoral election when its result is announced later today.
When asked what this set of results means for Jeremy Corbyn's leadership of Labour, Watson replied:
The one thing I know after 30 years in politics is you can't draw easy conclusions. There's no doubt about it: If voters are sending us a message, we need to hear it.

What I intend to do is talk to our candidates, those in particular that have lost, to find out what voters were telling them. I saw you had a quote from my colleague Jo Cox, a very bright new MP, I'll say to her, when she nominated Jeremy to be leader she must have patience with the candidate she supported.

I think our party members out there would say, even our opponents would say, after only eight months in office you've got to give Jeremy more space to develop our policies and the direction of the party.

And I just hope my colleagues will understand that. They must respect the mandate members gave Jeremy to lead the party. He has my support and I hope my parliamentary colleagues will listen to what our members are telling them.
Kezia Dugdale: I will remain leader of this party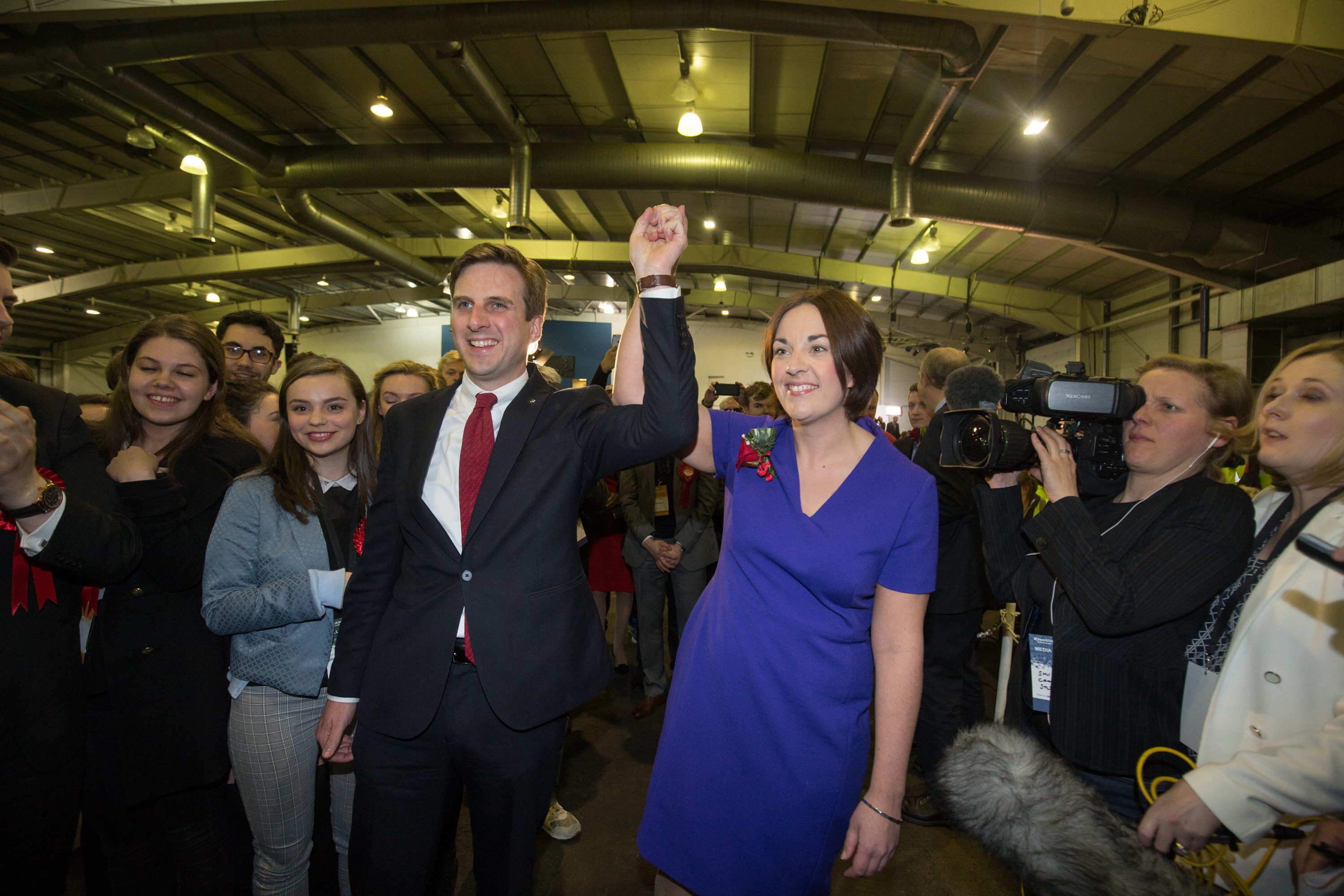 Kezia Dugdale, the leader of Scottish Labour, has congratulated Nicola Sturgeon on her election victory after a disastrous night that will see Scottish Labour relegated to Scotland's third-biggest party behind the Conservatives.
Speaking after she was elected as an MSP on the Lothian regional list, Dugdale said: "This election was always going to be tough for the Scottish Labour party just a year after a painful general election defeat. But I am proud that our campaign rose to the challenge of offering an alternative vision for what could be done in our new, more powerful parliament."
Asked in a subsequent interview on the BBC whether she will stay on as leader, Dugdale was defiant: "No matter what, 100%, I will remain leader of this party."
Meanwhile, the SNP is by no means guaranteed to secure another majority. It's currently holding 58 seats, requiring seven more from the remaining regional list results for a majority. Should Sturgeon's party fail to pass that line, it is expected to govern as a minority rather than seek to form a coalition.
The Scottish Conservatives have surpassed even the most confident predictions, taking five constituency seats so far and seeing their vote rise across the board.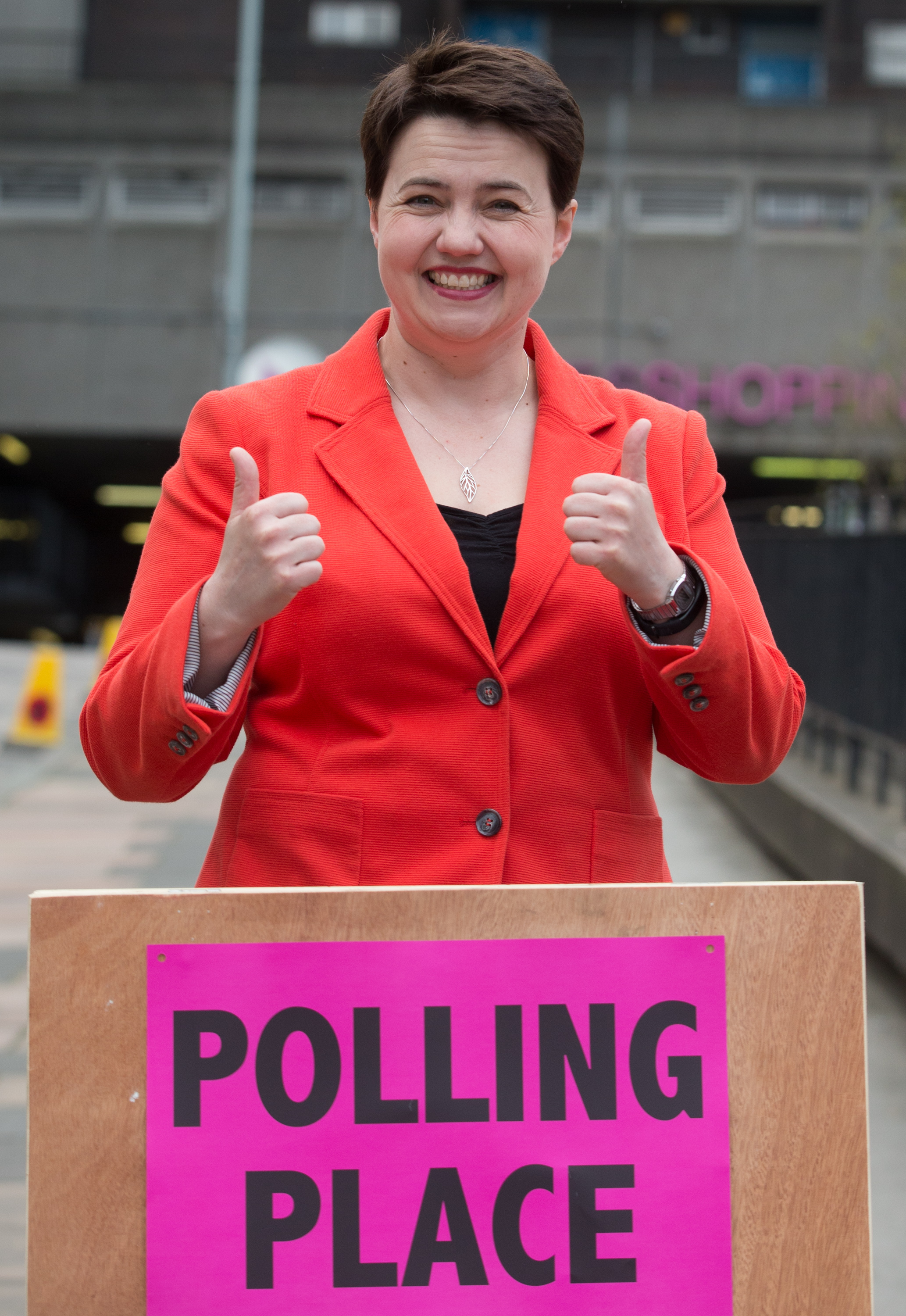 The party's most high-profile victory came just after 4.20am, when leader Ruth Davidson unexpectedly beat the SNP to win Edinburgh Central – an extraordinary result given the Tories finished in fourth place in the seat at the last Holyrood election in 2011.
Meanwhile, Oliver Mundell – son of the secretary of state for Scotland, David – took Dumfriesshire from Labour. The Tories also took Aberdeenshire West from the SNP and Eastwood from Labour, while holding Ayr in a race the nationalists were hoping to win.
The Scottish Conservatives have seen their support go up across the country, after two decades in which the party barely managed to hold any presence at all.
The party's vote share is up over eight percentage points across the 50 constituencies that have declared so far – mainly at the expense of Labour, which has seen its vote share drop more than nine percentage points.
Even in seats the Tories haven't won, the pattern across the country has been for large swings to them from Labour.
Some of the party's largest increases in vote share came in Angus, where its vote share increased 15.3 percentage points to 35.4%; in Cunninghame North, where it won 24.6% of the vote, a 10.9 point increase on 2011; and Perthshire North, where its vote share increased 12.5 points to 38.8%.
This suggests Davidson has had considerable success with her strategy of focusing her attacks on Labour and positioning herself as the only opposition leader who could be trusted to stand up for the union against the dominant SNP.
–Alberto Nardelli
Here's the state of play with the results so far.
Vote-counting in Northern Ireland and London doesn't begin until Friday morning and results are not expected until the afternoon or evening. The grey bars show the levels the parties achieved in the last elections.
The Scottish Conservatives are confident they'll beat Scottish Labour into second place.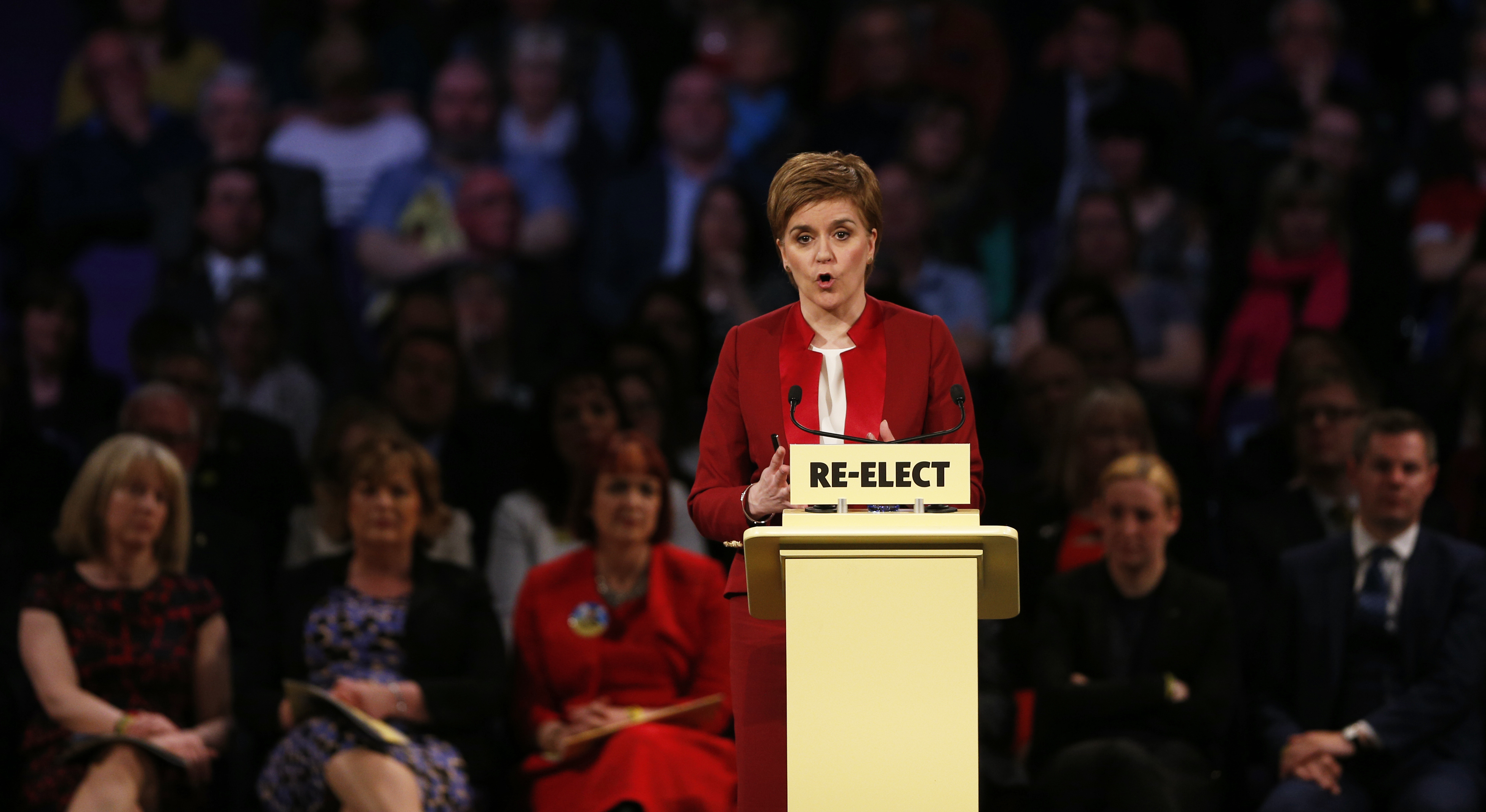 The Scottish election is now looking much more interesting than many expected. Following a string of poor results for Labour, and some strong results for the Conservatives, sources have told BuzzFeed News Labour now expects to come in third place behind the Tories, unless something extraordinary happens over the next few hours.
The most eye-opening result so far has been a Conservative gain in the previously Labour stronghold of Eastwood. The outgoing Labour MSP, Ken Macintosh, has represented the area since the parliament was established in 1999 – tonight, he came in third place behind the Tories and the SNP.
It's all smiles on the Tory side. In the last few moments, the party's Scottish leader Ruth Davidson told BuzzFeed News she was confident of second place. "There's lots of results to come in, Jamie, but the indications are looking good so far," she said.
But perhaps even more interestingly, a senior SNP source did not rule out that his party might only be able to form a minority government tonight. The SNP needs 65 seats to win a majority and it was hoping to do that on constituency seats alone, which seems increasingly unlikely. It may come down to the lottery of the regional list votes.
–Jamie Ross
UKIP is making inroads in areas traditionally regarded as Labour heartlands.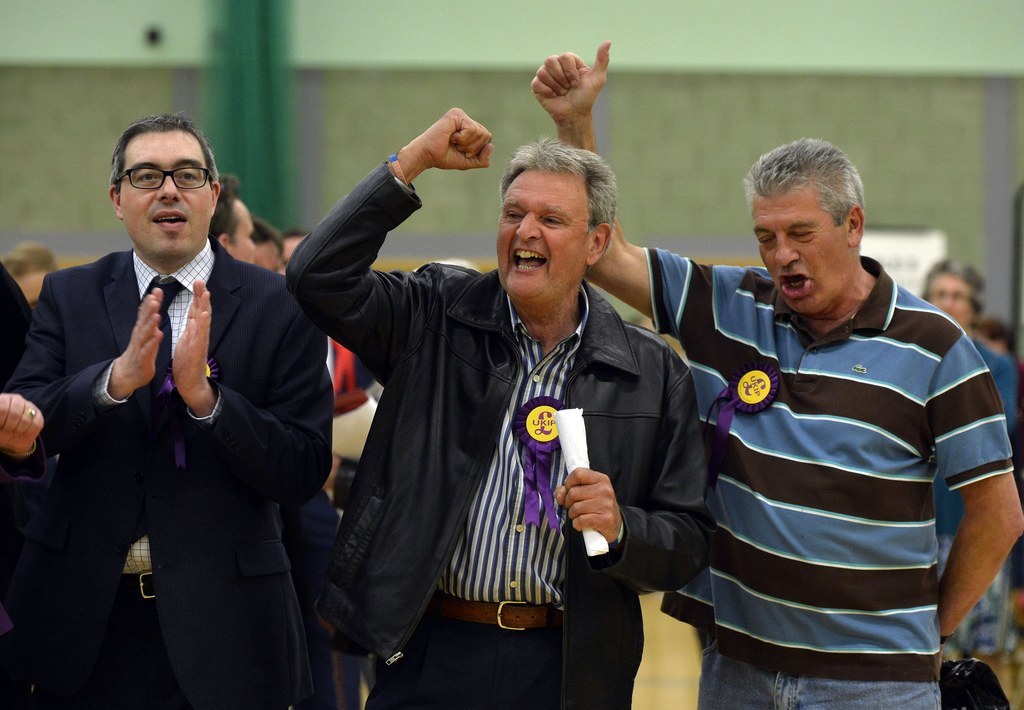 Early results show Labour is losing council seats in England, although it's not as bad as some had feared.
Jeremy Corbyn's party is on track to lose council seats, placing Labour in a historically weak position when it comes to preparing the ground for a general election victory.
However, it appears that early results are not as bad for the party as some had predicted. That's because it has held control of several councils in England such as Crawley and Harlow that had been targeted by the Conservatives. Labour has also had to deal with UKIP eating into its vote across the UK, especially in areas such as the North East of England.
However, the party's position in Scotland is weak and there is a very real chance it could be pushed into third place by the Tories. Labour has lost the constituency of Eastwood to the Conservatives, although it is confident of taking Edinburgh Southern from the SNP.
Elsewhere in Scotland, the Liberal Democrat vote has held up, and the party believes it can take at least one constituency from the SNP.
In Wales, Labour is on track to remain the biggest party, although UKIP is expected to make gains.
Meanwhile, Labour has easily won two Westminster by-elections, both of which were held in safe Labour seats.
–Jim Waterson
There are some early signs that the anti-Semitism row that engulfed Labour last week has hurt the party at the polls.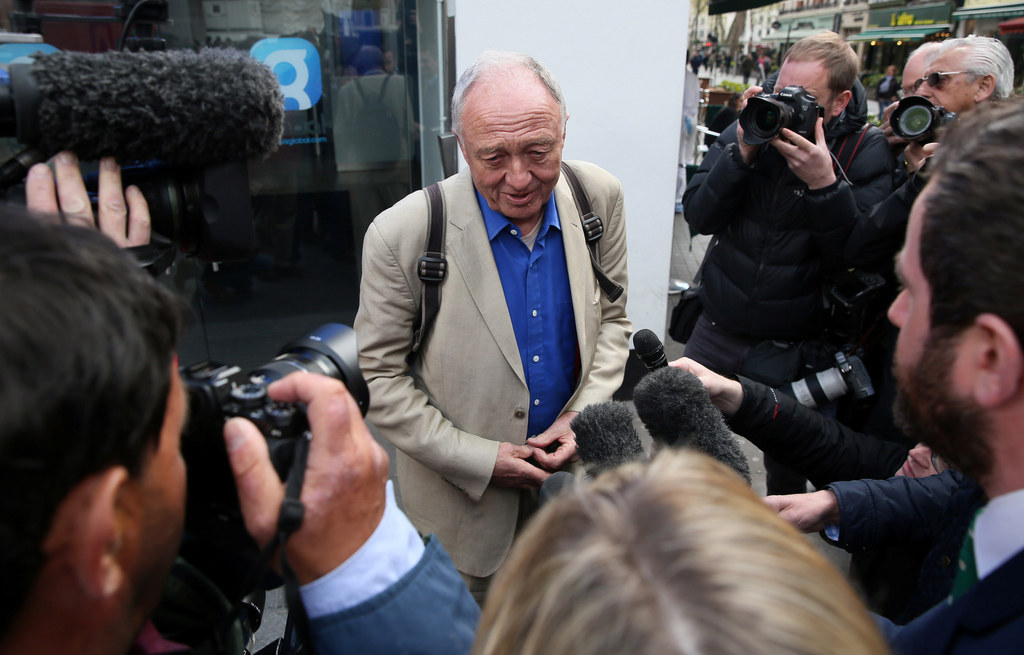 Labour has lost the ward of Sedgley in Bury, where its vote share dropped by more than 15 percentage points compared to 2012, while the Conservatives increased their support by nearly 30 percentage points.
More than a third of the ward's population is Jewish.
The result comes a week after the anti-Semitism row in the party erupted into the open when MP Naz Shah was suspended over Facebook posts about Israel.
That was followed the next day by former London mayor Ken Livingstone's claim that Hitler supported Zionism, provoking another Labour MP, John Mann, to call him a "Hitler apologist" in an altercation caught by television cameras.
–Alberto Nardelli
A leading London Conservative has criticised Zac Goldsmith's mayoral campaign for attacking minorities.
Andrew Boff, a Conservative London assembly member, told BBC Newsnight he was disgusted with Tory attempts to portray Labour's Sadiq Khan as an extremist and Goldsmith's perceived criticism of London's Muslims.
"He [Goldsmith] started to equate people of conservative religious views with sympathising with terrorism," said Boff. "That sent a message out to many of the communities in London that's very difficult to justify."
Asked whether he thought Goldsmith was involving in dog whistle politics, Boff replied: "I don't think it was dog whistle, because you can't hear a dog whistle. Everyone could hear this. It was effectively saying people of conservative religious views are not to be trusted and you shouldn't share a platform with them. That's outrageous."
He added: "Those bridges that have been built, a few of them have been blown up. He received advice, and he was wrong to accept the advice."
Some people are worried their ballots may be rubbed out because they voted using pencils.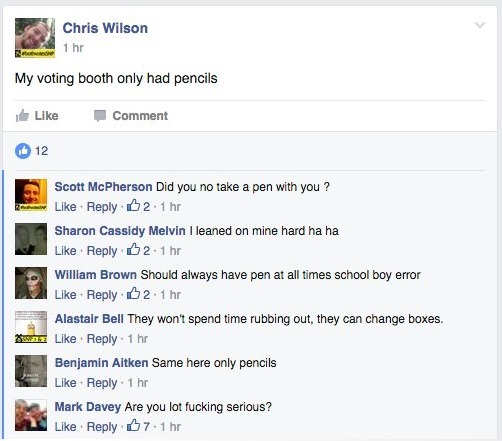 Just one thing spoiled this festival of democracy for some voters, and that thing is the goddamn polling booth pencils. Some voters believed that if they didn't take their own pens someone would erase their pencilled X on the ballot paper.
–Jamie Ross
Jeremy Corbyn is facing his first real test as Labour party leader as results come in throughout the night from Thursday's local elections.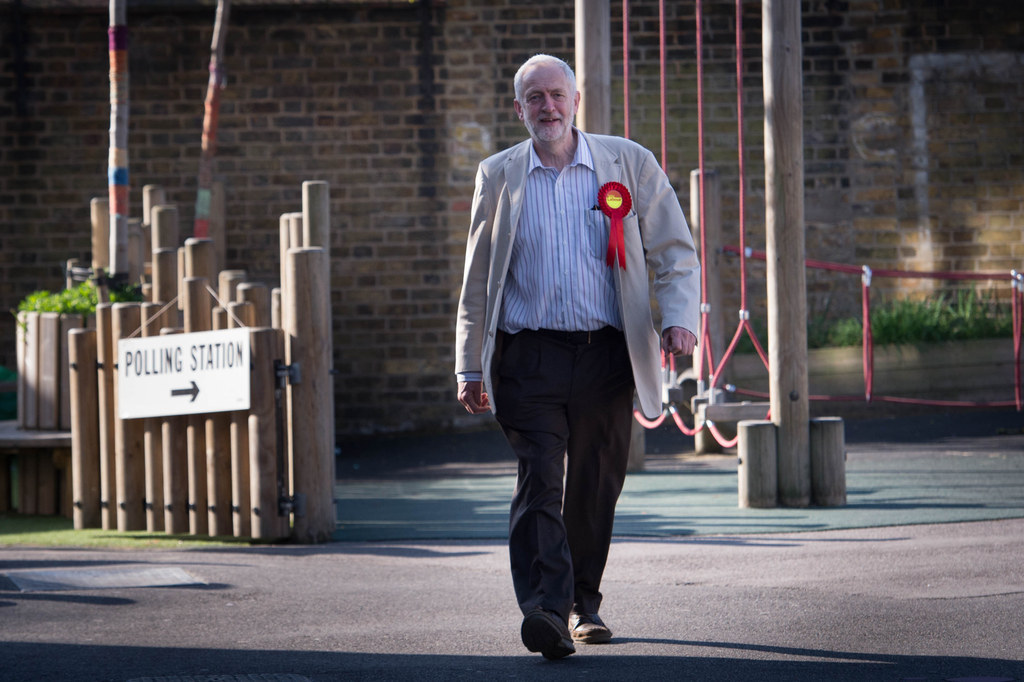 Every corner of the UK has voted in a wide selection of different elections, prompting some journalists to optimistically dub the day "Super Thursday". In reality, not all the elections are equally important, and the focus tonight will be on three major battlegrounds: local council elections in England and Wales, the Scottish parliament, and the Welsh assembly.
The results of other contests – including the mayor of London and Northern Ireland assembly elections – will be announced later on Friday and Saturday. There's also two House of Commons by-elections in safe Labour seats, plus police and crime commissioner elections across England and Wales.
The main focus will be on Labour's performance in local council seats, since that's considered a key indicator of the party's chances in the 2020 general election. Most polling experts expect Labour will lose at least a hundred council seats but earlier this week Corbyn appeared to insist the party wouldn't lose any seats at all. His own spokesperson later backtracked and said Corbyn had misspoken, giving an insight into the less-than-optimistic outlook at the top of the party.
Although council elections don't normally grab the headlines, a strong performance in local polls could provide the local campaigning base for Labour to win more MPs. Labour also needs a strong performance in order to retain control of councils in places such as Plymouth and Crawley and prove it can make a difference to people's lives even when the party is out of power in Westminster.
But Corbyn's party faces a tough time, in part because UKIP is eating into Labour's votes and standing more candidates in local elections. As a result Corbyn's enemies are desperate to point out that opposition parties traditionally win large numbers of council seats and set high expectations in the media. But although the knives are out for Corbyn, don't expect any sign of a coup unless the results are truly catastrophic.
In Scotland, where the results will start to trickle in from 2am onwards, there's little chance of a Labour revival. The SNP started the year polling at around 50% and although they've dropped a few points in recent weeks, they're still on course to steamroller the opposition and form another majority government with Nicola Sturgeon at the helm after the final results are read out in the morning.
It's worth mentioning, however, there's a slim chance the party could fall just short of a majority due to the complexities of Scotland's voting system. People in Scotland get two votes – one for their constituency and one for their region – and other pro-independence parties such as the Greens have been trying to siphon off SNP support in the regional vote. However, Sturgeon's much-repeated "both votes SNP" message is expected to see them through.
For the real intrigue, look to the battle for second place between Ruth Davidson's Conservatives and Kezia Dugdale's Labour. There is nothing to separate them in the opinion polls, and should the Tories sneak ahead of Labour into second place, it would mark their biggest triumph in Scotland since the 1980s. Dugdale, on the other hand, would inevitably face questions over her leadership.
However, there could be better news for Labour in the Welsh assembly. The Conservatives had been hoping to make a breakthrough in Wales but the potential closure of the Port Talbot steelworks has badly damaged their hopes.
Welsh Labour decided to turn the whole election into a referendum on the government's handling of the steel crisis and is confident this tactic has worked – although first minister Carwyn Jones has gone out of his way to distance himself from Jeremy Corbyn. Instead of the Tories, it's Plaid Cymru and UKIP who are hoping to grab headlines in Wales – with the very real possibility that disgraced former Tory MP Neil Hamilton could be elected to the Welsh assembly for Nigel Farage's party.
–Jim Waterson and Jamie Ross
News moves fast. Keep up with the BuzzFeed News daily email!