Remember when Black Friday was the major moment in the commerce and retail world? The one big shopping day of the year has since multiplied. As a result, that extended time period (now known as Cyber Week) is critical for brands' success during the all-important holiday season.
BuzzFeed had a record-setting Cyber Week in 2018 – a direct result of our Commerce team's expansion this year, specifically growing our affiliate and licensing business. Take a read below for some highlights.
Money Moves
BuzzFeed saw more more than $35M in attribuatable transactions across our licensing and affiliate business from Wednesday, 11/21 - Tuesday, 11/27. This is more than 330%+ YoY growth.
Licensed to Sell
In Cyber Week of 2017, the BuzzFeed licensing business only included our Tasty cookbook deal with Penguin Random House. It has since expanded to include partnerships with Tasty/Walmart and Goodful/Macy's.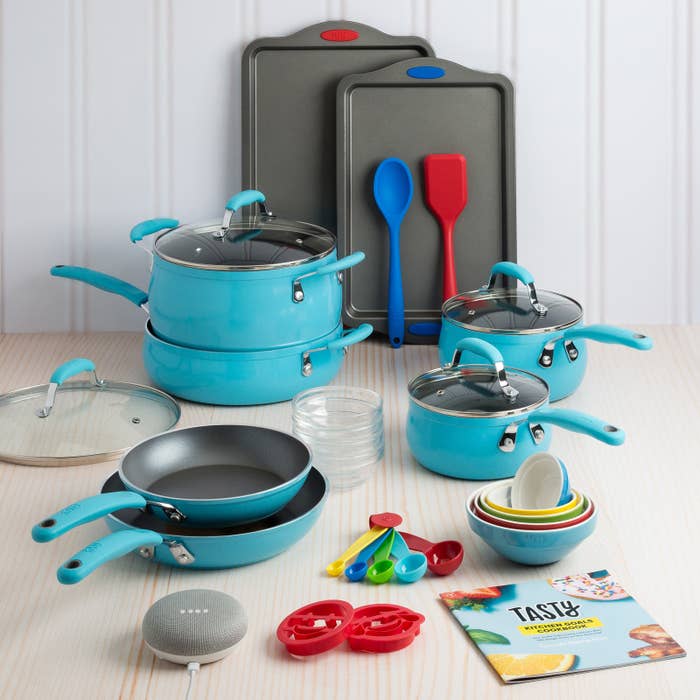 This year, some of our top-selling licensed products during Cyber Week included Tasty's 30 piece cookware set with a Google Home Mini, 20 piece knife set and 11 piece cookware set, as well as Goodful's Aerogarden and 10 piece cookware set.


Affiliated with Success
With more than 3 years of affiliate work under our belts, we've been able to grow and expand our affiliate offering by optimizing our posts with even richer audience insights and creating content that we knew would drive sales. We found that Amazon, Etsy, Nordstrom, Wayfair and Walmart resonated extremely well with our audiences and saw double-digit YoY percentages increases in sales.
The following were our top 5 affiliate round ups during Cyber Week:
In addition, our top 5 affiliate products included beauty products with cult followings like the COSRX Acne Pimple Master Patch, 24 Patches; Amazon-branded items like the Kindle Unlimited Subscription and the All-new Echo Dot and lastly, our Tasty 30 Piece Heavyweight Non-Stick Ceramic Cookware Set which included a Google Home Mini.