This is Gabby Alfaro and her father Carlos. They live in San Bernardino, California.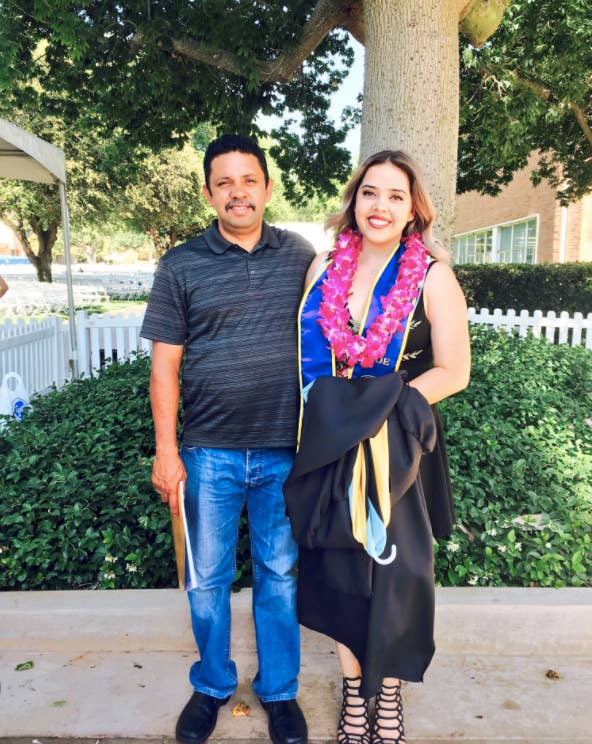 Gabby graduated from the University of California, Riverside, in 2016 and recently completed her Masters in Education and Teaching. She's been hired as a teacher in the San Bernardino school district, something that has been her goal since she was very young.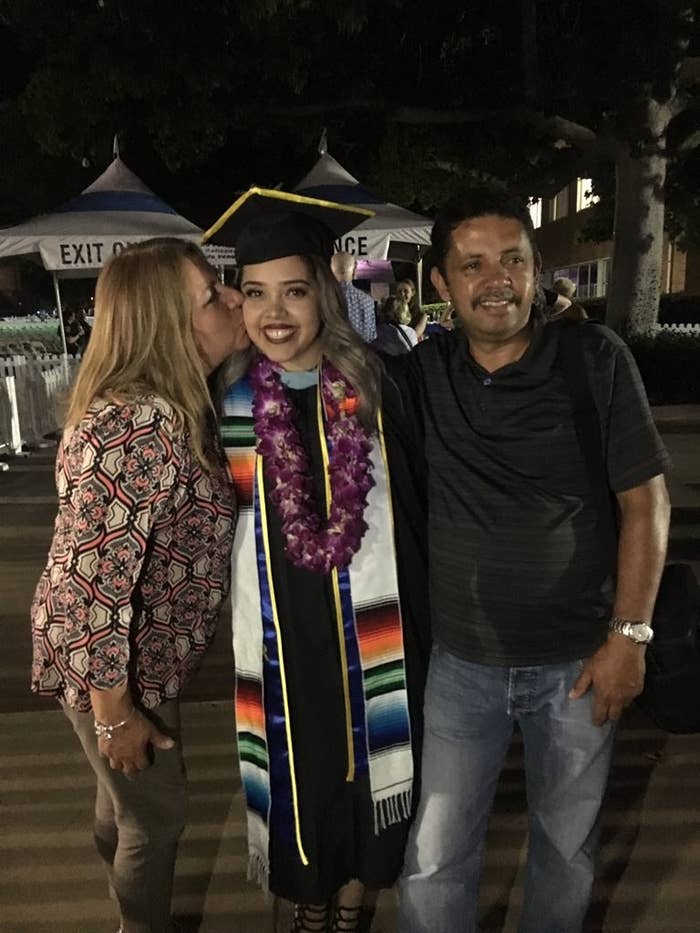 When Gabby's parents were in their mid-20s, Carlos worked in landscaping and took night classes to learn English.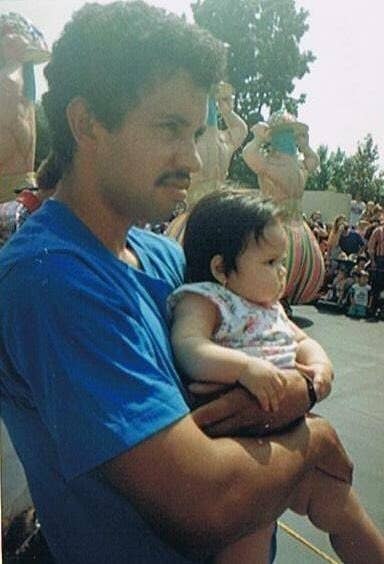 Here's the note:
Gabby tweeted out the note when she graduated with her Masters. Her father didn't know that she had found the notebook. "I wanted to show him how his hard work has paid off," Gabby said.
People were in tears over Carlos' touching note, and Gabby's tweet was retweeted over 50,000 times. Thousands of people responded with praise.
"When it started getting popular my mum called my dad at work to tell him he was getting famous," said Gabby. "I'm sure he'll be a little embarrassed."
Gabby said that her father is usually very stoic and "macho," which made his letter even more surprising.
Now, 17 years after Carlos wrote his note about the importance of his daughter's education, Gabby will be teaching English in California.