Meet Ludhiana-based stylist and designer Astha Arora.
She recently tied the knot with Aziz Arora, her boyfriend of seven years, in a lavish ceremony.
Astha obviously had multiple gorgeous get-ups for the different ceremonies...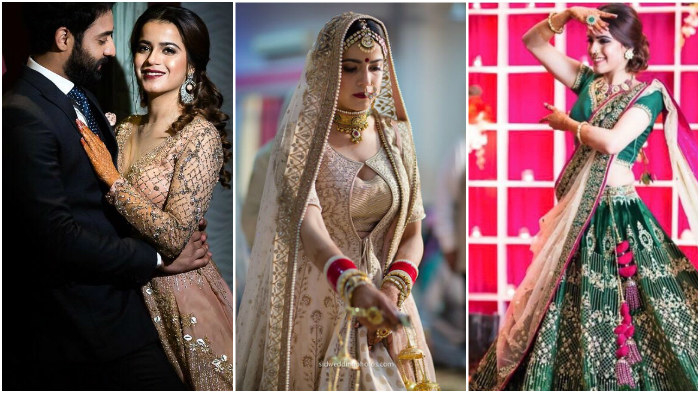 But her sangeet outfit really stood out.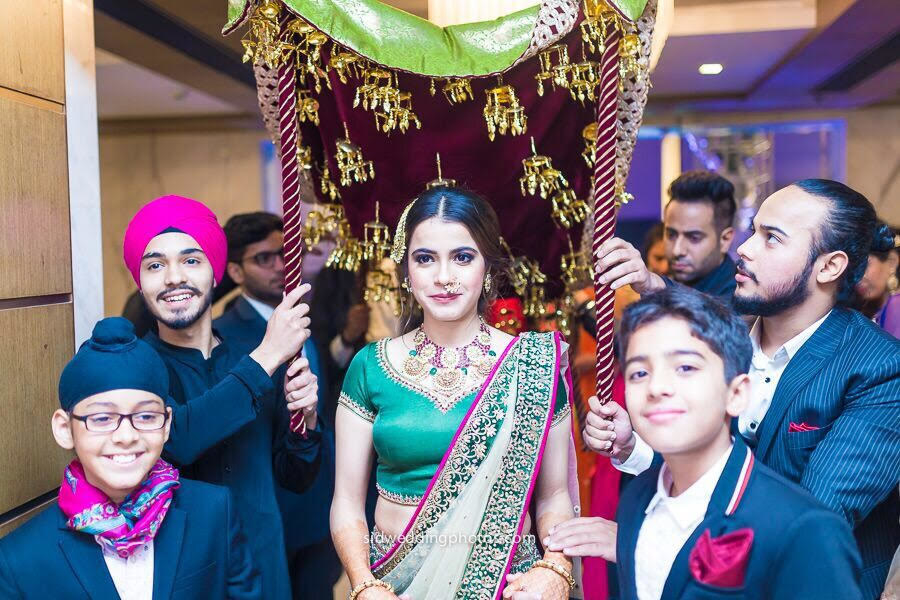 And that's because her lehenga is embroidered with various moments from her love story with Aziz.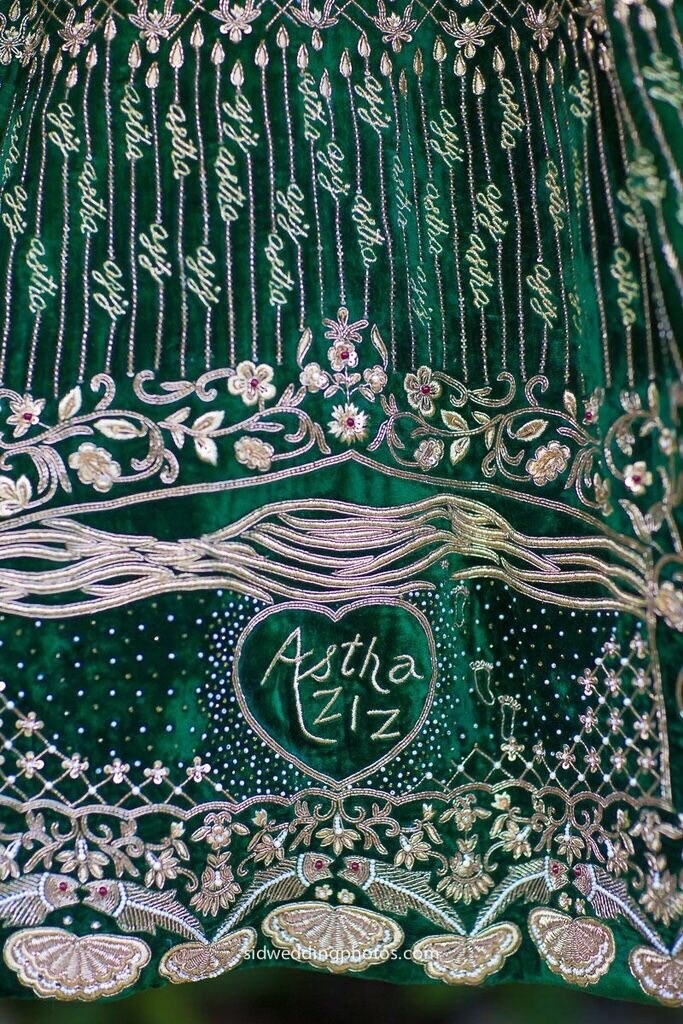 Astha told BuzzFeed that Aziz worked in Canada and was away for months at a time. They wanted to get married in August, 2016, but her visa got rejected twice and so they had to postpone their nuptials.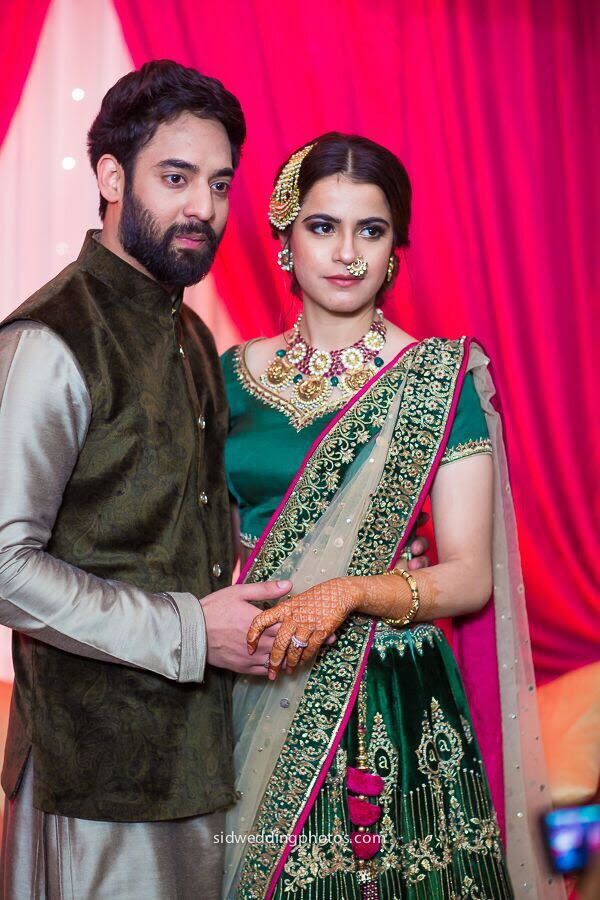 To get away from all the real-life pressure, the couple decided to take a little sabbatical from everything and set off for a romantic getaway in Goa. The special trip marked an important part of their relationship, so Astha weaved the memories into her lehenga.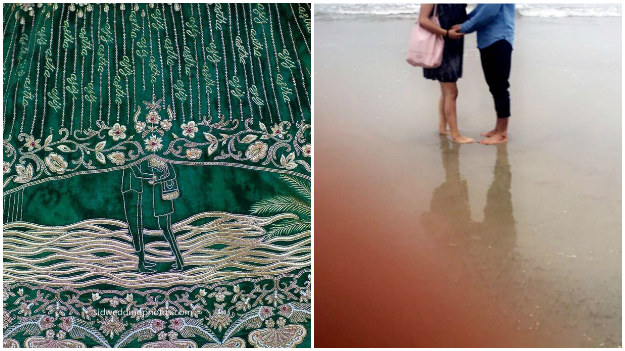 "We went to Goa and spent those beautiful moments together with the hope that he would come back to me soon. And he did come back. We got married on January 14, 2017," Astha said.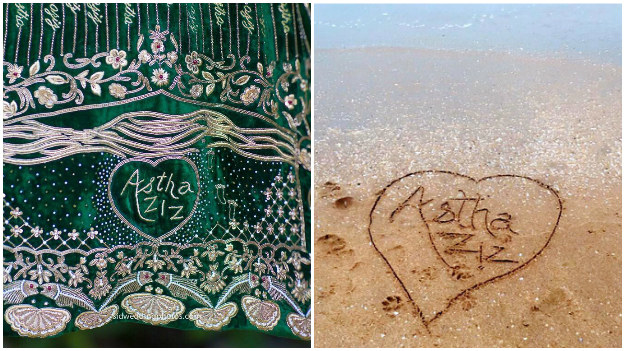 All the moments are minute instances which might not mean much to anybody else, but meant the world to them.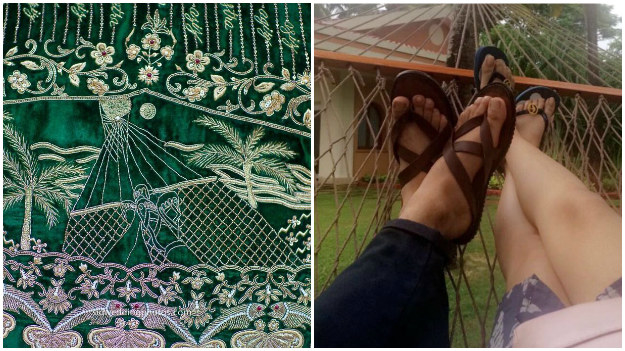 "He likes reading and he watches all possible sports, whereas I am a crazy, wild, creative person. We are two different people with completely contrasting fields of interest. But our souls are strongly connected," Astha said.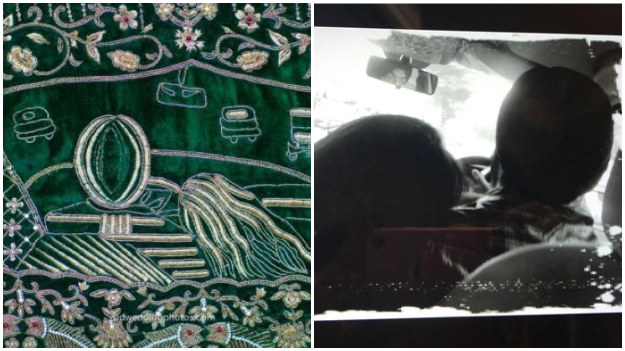 Astha told BuzzFeed that she got the idea from fashion designer Kresha Bajaj, who had memories embroidered into her wedding dress last year.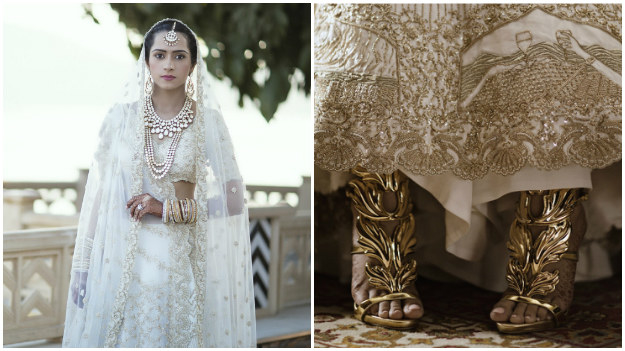 You can check out the original story on Wed Me Good here.