Yesterday, Dhaka's streets were flooded with red water owing to the blood of sacrificial animals spilled during Eid al-Adha and heavy rainfall from the night before.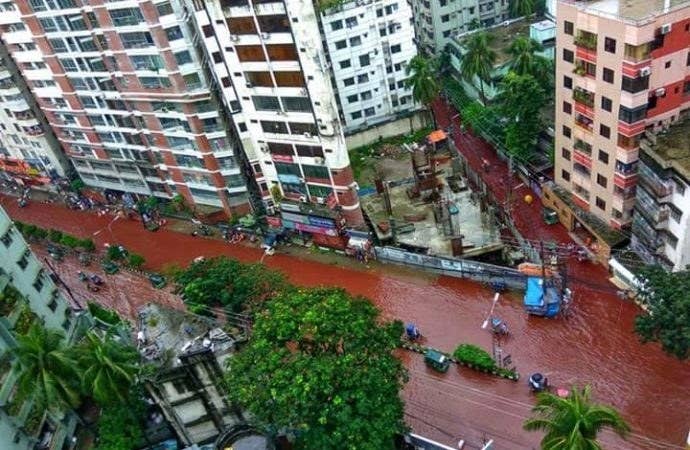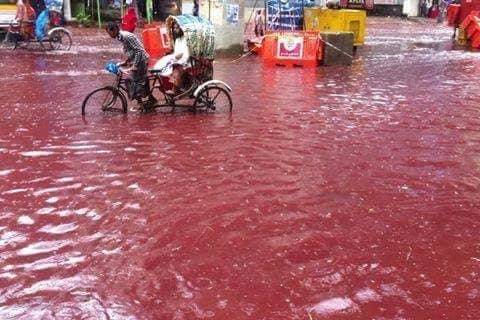 Dhaka resident Edward Rees tweeted images of the floods, and the tweet swiftly went viral, amassing more than 2,000 retweets.
And people soon followed suit, flooding Twitter with images of the bloody streets.
Rees told BuzzFeed that the flooding was a result of heavy overnight rainfall combined with poor drainage systems. His friend took the pictures, and then Rees tweeted them.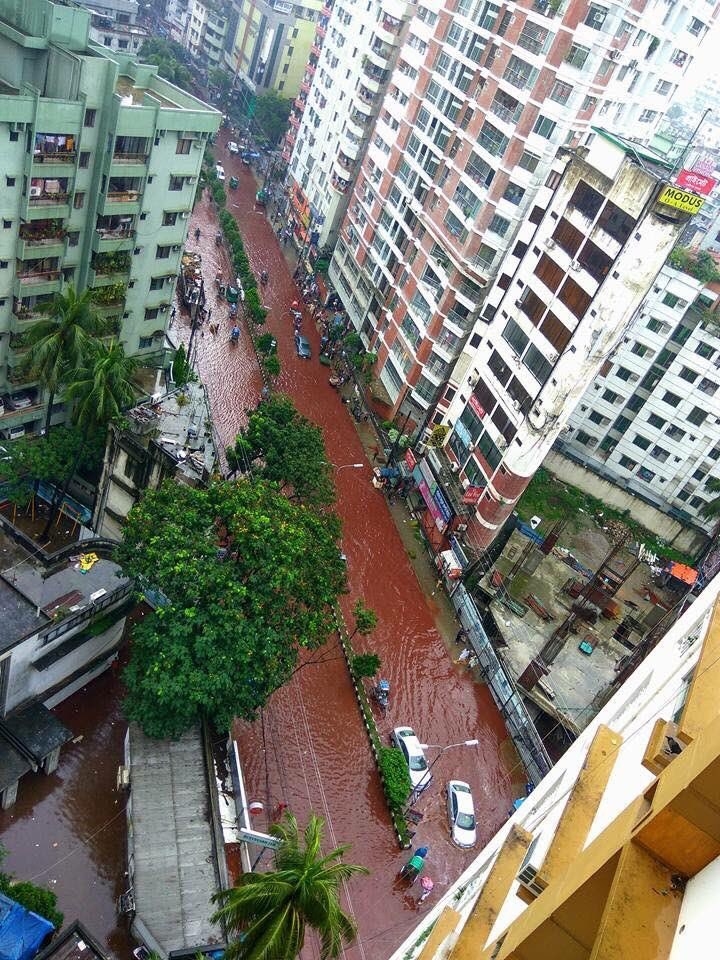 "The city need not to do anything to help as the flooding water quickly receded. It only lasted for about two, three hours," he added.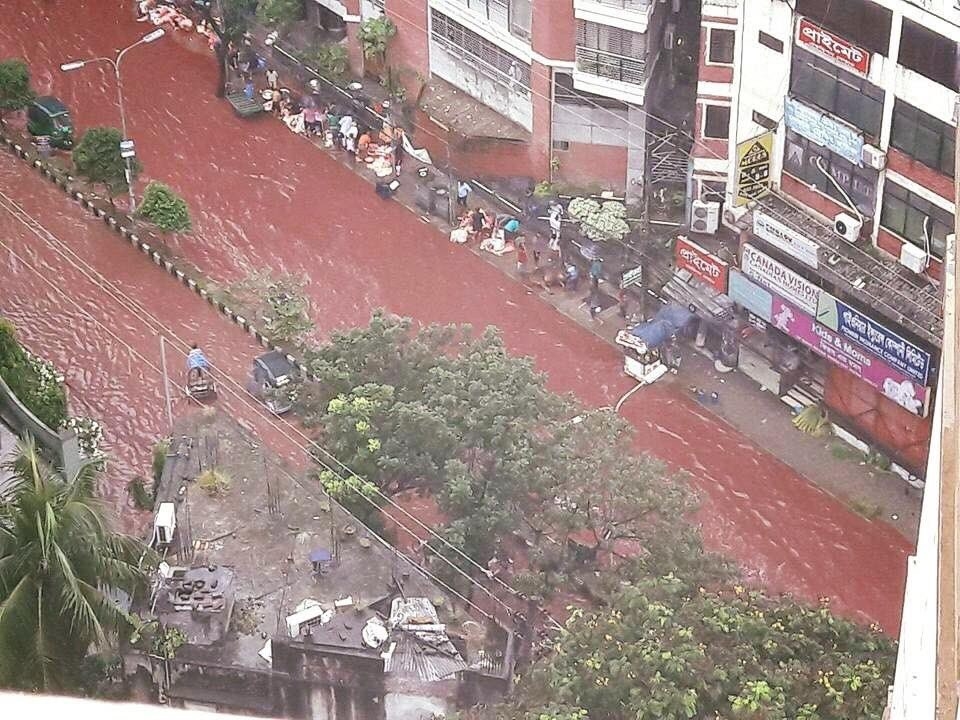 Rees told BuzzFeed that although people were a little surprised with the red flood, the entire thing was a little overhyped by the media. "Sadly there was a fair bit of anti-Muslim sentiment from people. Intolerance is a growing trend on Twitter these days," he added.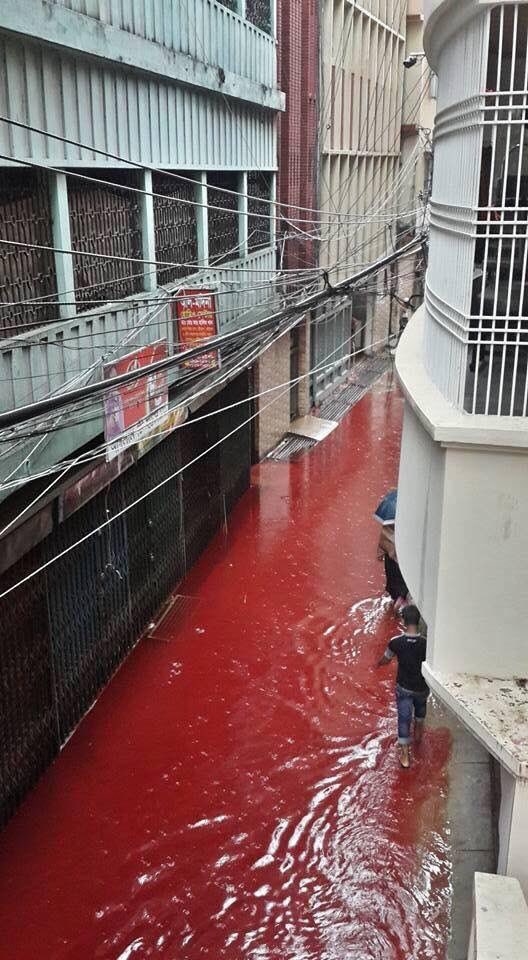 The situation seems to have rectified itself. Rees sent BuzzFeed some photos of Dhaka's streets today and the bloody flood has dispersed.