Yesterday, young buck Karun Nair made cricketing history by becoming only the second Indian to score 300 runs in a test match.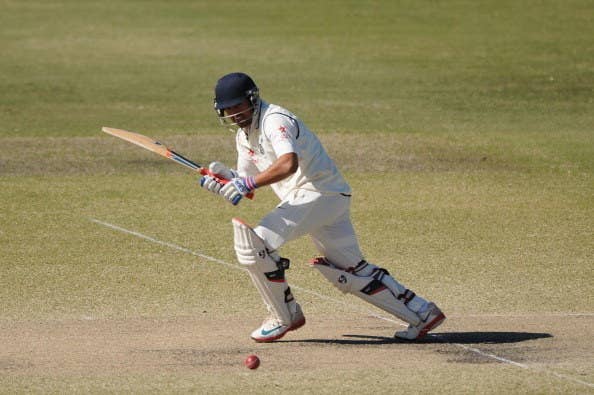 The entire nation applauded Nair's skills...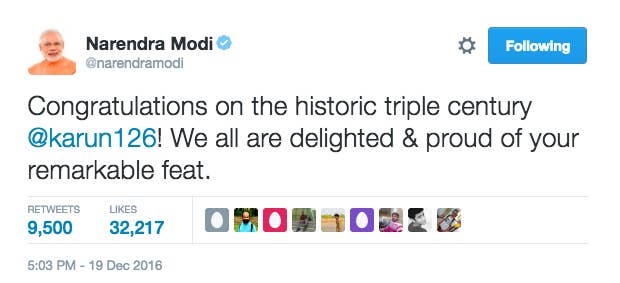 But perhaps the greatest and sweetest congratulations came from Nair's parents.
The Indian Cricket Team uploaded a few photos of the proud parents, and they've been shared almost 8,000 times in less than 24 hours because of how goddamn tear-inducing they are.
I mean look at his mom's face, and how much she's trying to hold back her tears of pride.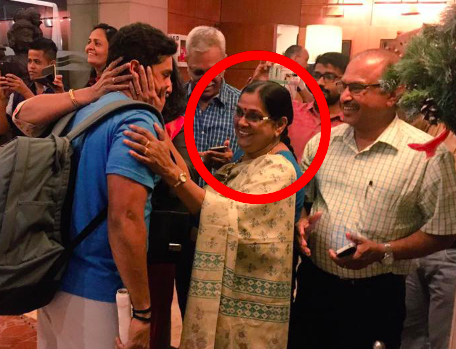 And his dad couldn't even look away for the cameras, while thinking about how gleeful it was to see the entire nation be proud of his son.
Fellow teammate Ashwin Ravi couldn't keep his emotions in check either and snuck in a back hug.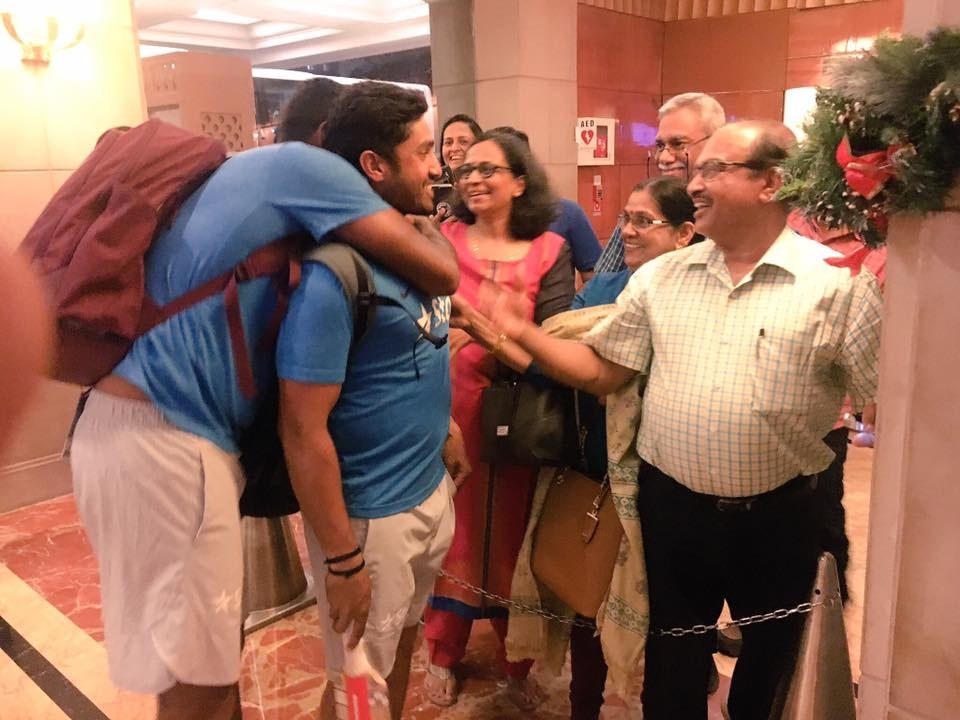 This is probably the point that Nair realised that cameras were on them, and some decorum should be maintained. But through it all, his mom is still holding his hand, and his dad can't take his proud eyes off of him.
👏 👏 👏 Karun Nair. Keep it up.