On August 24, The Supreme Court passed a judgement that privacy is a fundamental right for every Indian.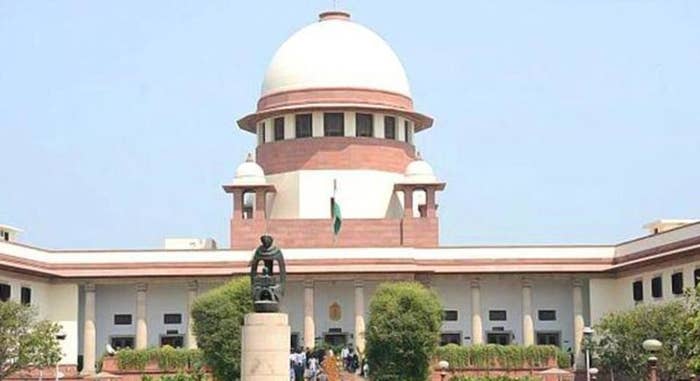 And people heaved sighs of relief and are ecstatic about the verdict.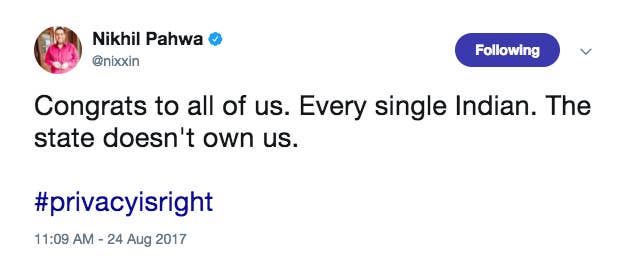 While the focus was on Aadhaar, the judgment has implications for several other issues, including sexual rights and freedoms. Specifically, WE HAVE ALL OF THE SEXUAL RIGHTS AND FREEDOMS:
Furthermore, the judgement states: "The rights of lesbian, gay, bisexual and transgender population cannot be construed to be 'so-called rights'... Their rights are not 'so-called' but are real rights founded on sound constitutional doctrine."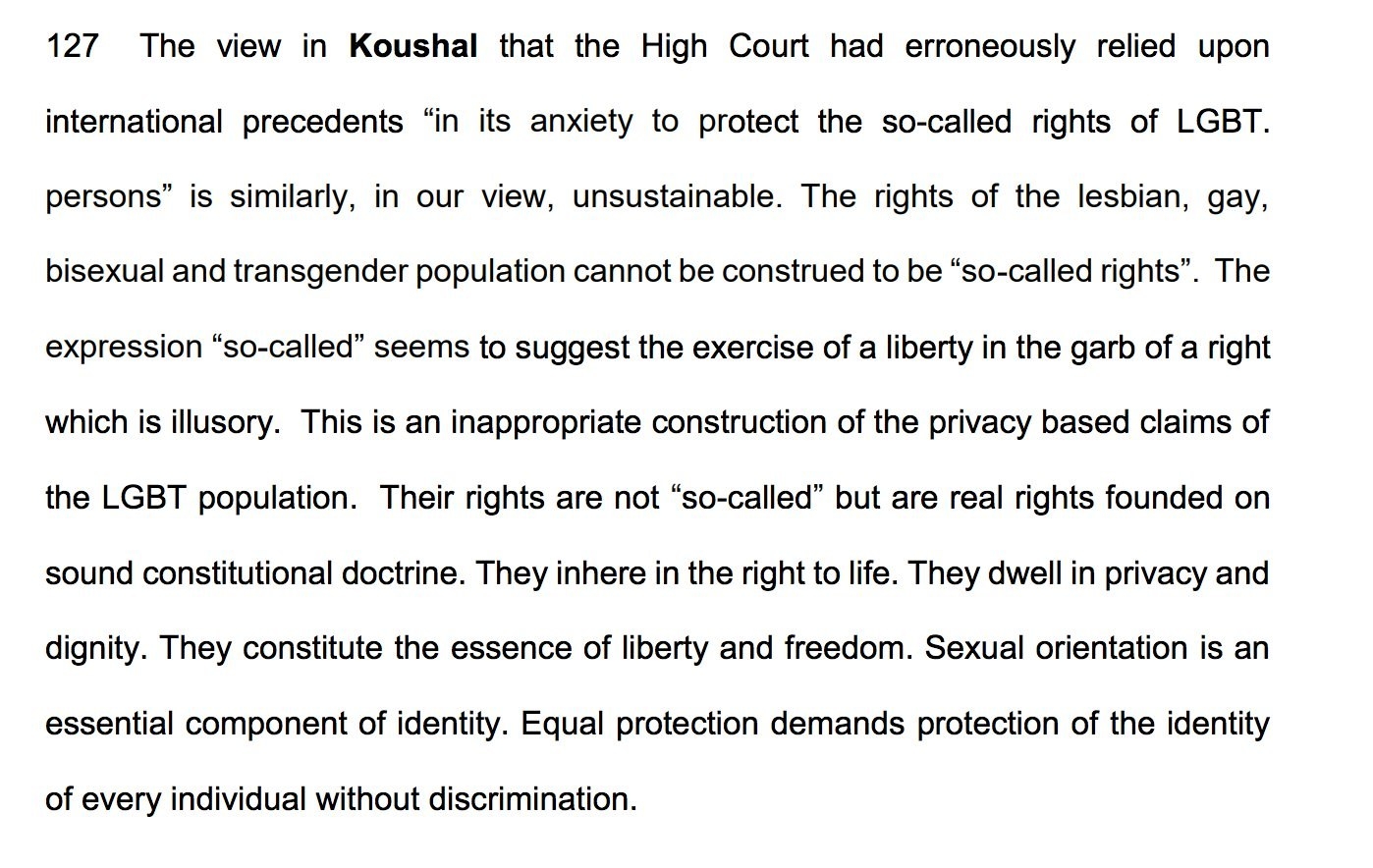 To recap, here's what the Supreme Court just said to India's many, many LGBTQ citizens:
• Privacy is a fundamental right.
• Sexual orientation is an essential attribution of privacy.
• Discriminating against anyone based on sexual orientation is unconstitutional.
• Sexual orientation is a part of one's identity, and it is the government's job to protect all our identities.
There's a pending challenge to 377 in the Supreme Court, but today's ruling means it's BAAAAASICALLY gonna go away.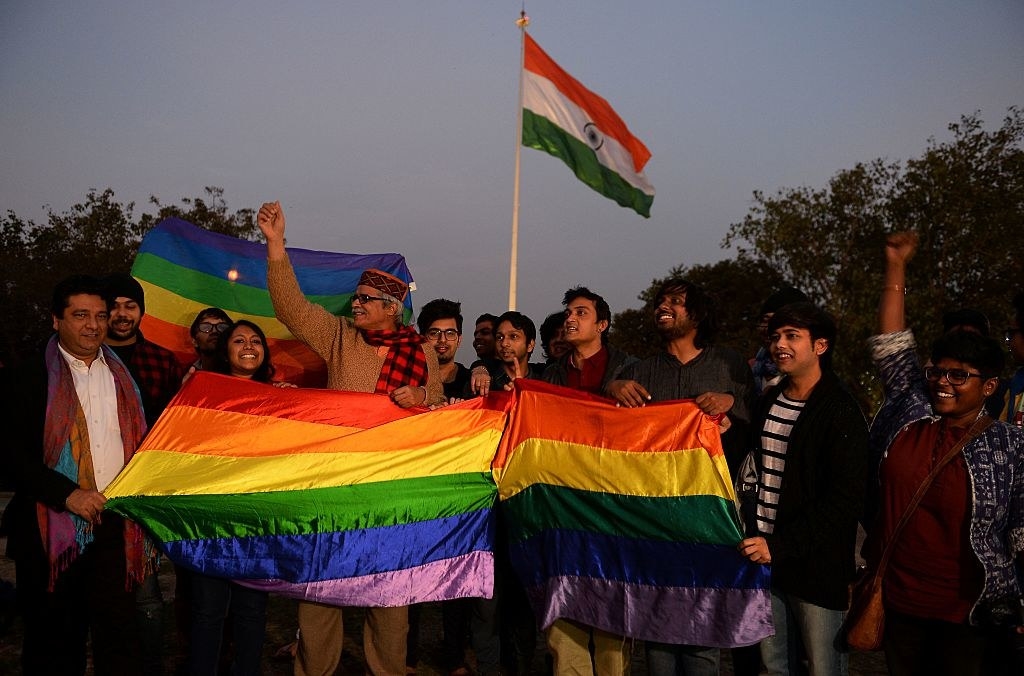 People are hoping that this verdict will help pave the way for righting wrongs from the past.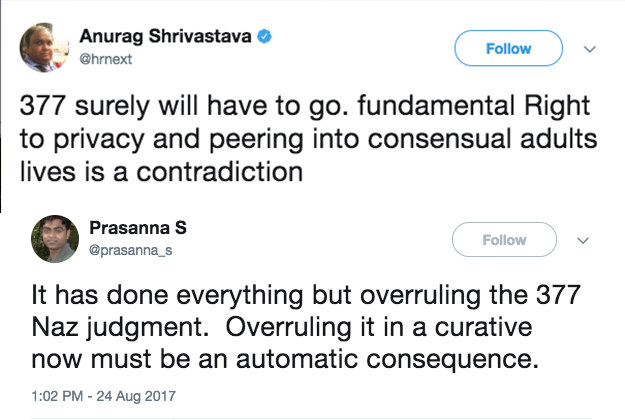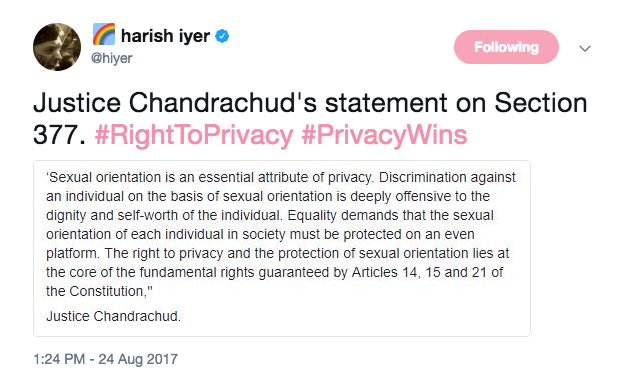 Here are the nine judges on the bench who the country has to thank for the landmark verdict: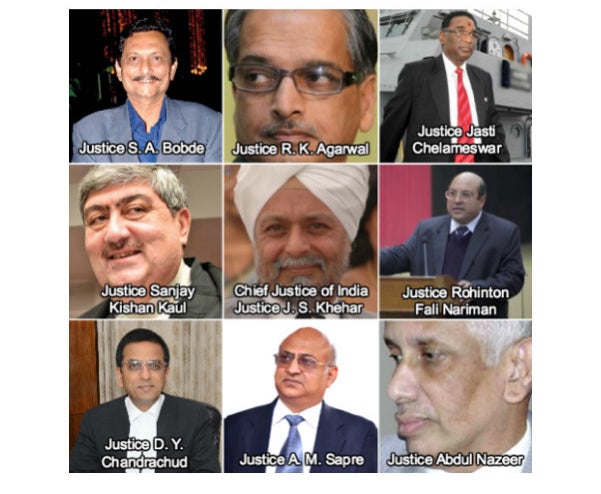 Outside Your Bubble is a BuzzFeed News effort to bring you a diversity of thought and opinion from around the internet. If you don't see your viewpoint represented, contact the curator at bubble@buzzfeed.com. Click here for more on Outside Your Bubble.