The Indian news cycle has been flooded with reports of India conducting surgical strikes at seven Pakistani terror camps, along the Line of Control, late last night.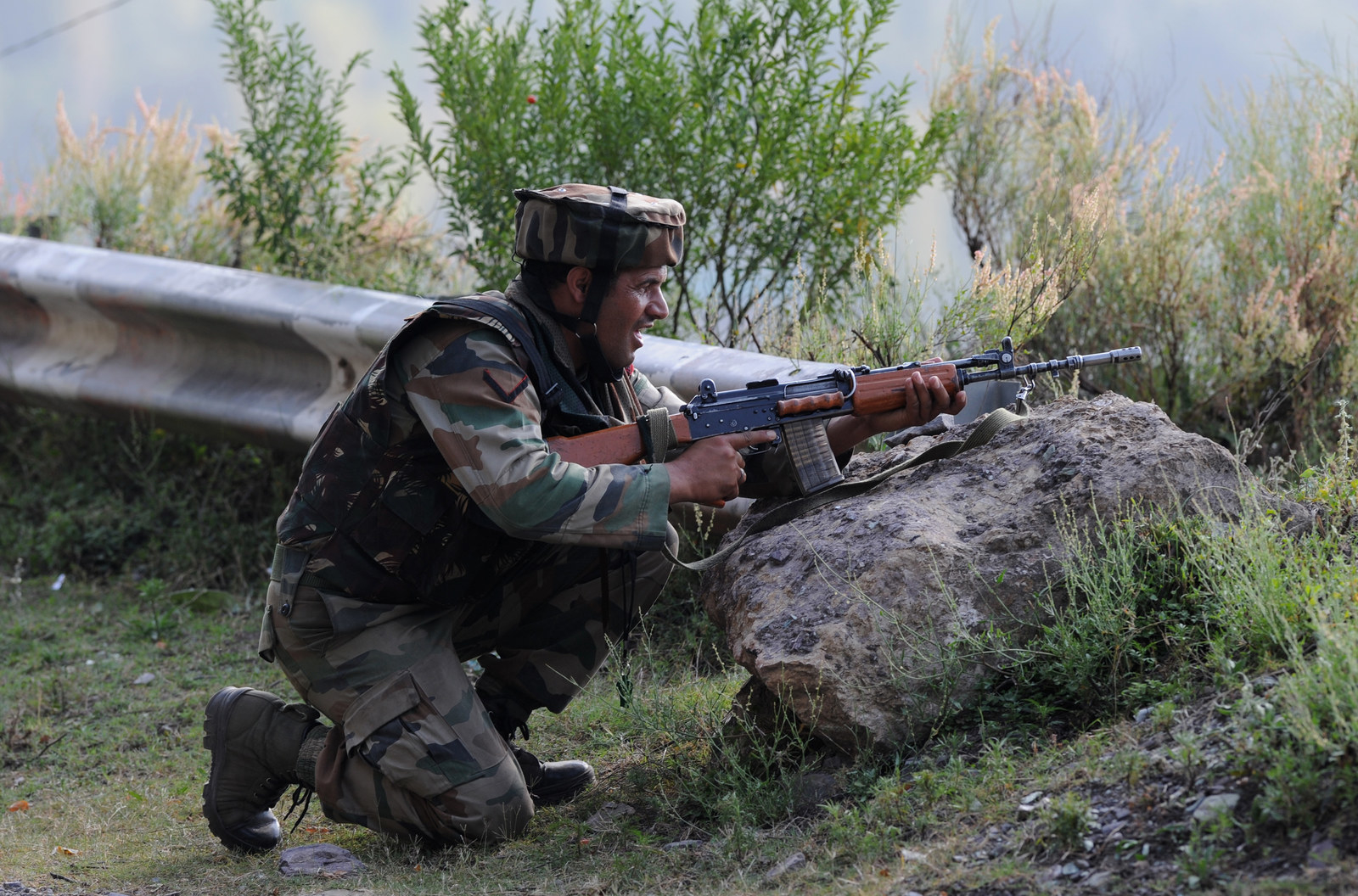 The strikes were a response by the Indian army after terrorists from Pakistan crossed into an army camp in Uri, Kashmir, earlier this month.
Eighteen Indian soldiers lost their lives in the attack.
Although, the death toll from yesterday's attack hasn't been officially confirmed, several sources state that an estimated 38 people were killed.
On Thursday, a Twitter user shared a clip of Rajat Sharma interviewing Narendra Modi. The interview was on Sharma's show Aap Ki Adalat back in 2011, when Modi was the chief minister of Gujarat.
The clip has been retweeted more than 2,000 times in just a few hours. In the the interview, Modi speaks about military action the Congress government should have taken after the 26/11 Mumbai terror attacks.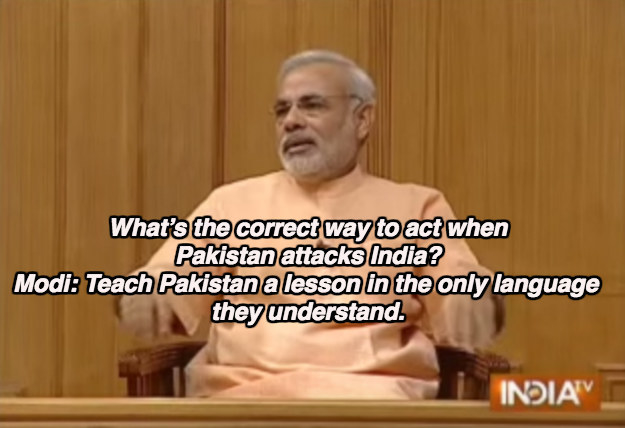 Here is a translation of he said:
Modi: India can create international pressure today, we are a nation of 100 crore people. We can put a lot of pressure on the whole world, sir. How can someone else put pressure on us? I'm shocked. Pakistan attacked us in Mumbai and our minister went to America to cry in front of the President there, saying "Obama! They attacked us. Please save us". Is this the way to behave? If the neighbour attacks you, you'll go to America? No, you go to Pakistan.
Reporter: Ok. So what's the right protocol? What's the correct way to act in such a situation?
Modi: Teach Pakistan a lesson in the only language she understands.
Reporter: What does that mean?
Modi: I've said it.
Modi: Teach Pakistan a lesson in the only language they understand.
Given the recent surgical strike, people are sharing the clip stating that Modi did, in fact, follow up.
Some are even giving him congratulatory remarks
While others condemned India's military action.