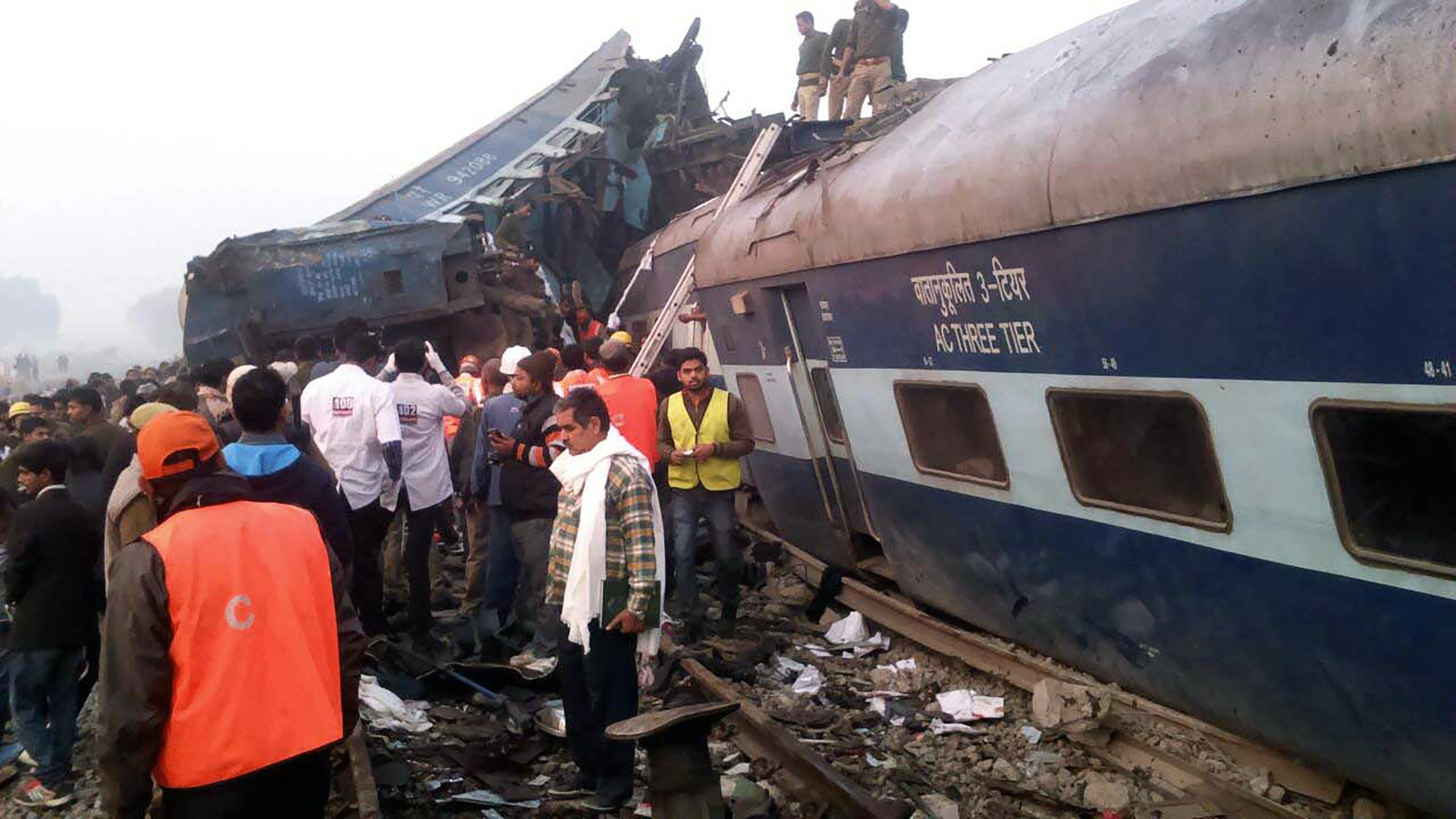 Rescue operations are underway to save survivors of a horrific train derailment in India that left at least 145 people dead.
Fourteen coaches of a passenger train rolled off the track in northern India early Sunday, police said.
About 226 people were hurt, including 76 with serious injuries, according to local police Inspector General Zaki Ahmad.
Hundreds of people were trapped inside the train after it derailed near Pukhrayan, a village near the industrial city of Kanpur, the Associated Press reported.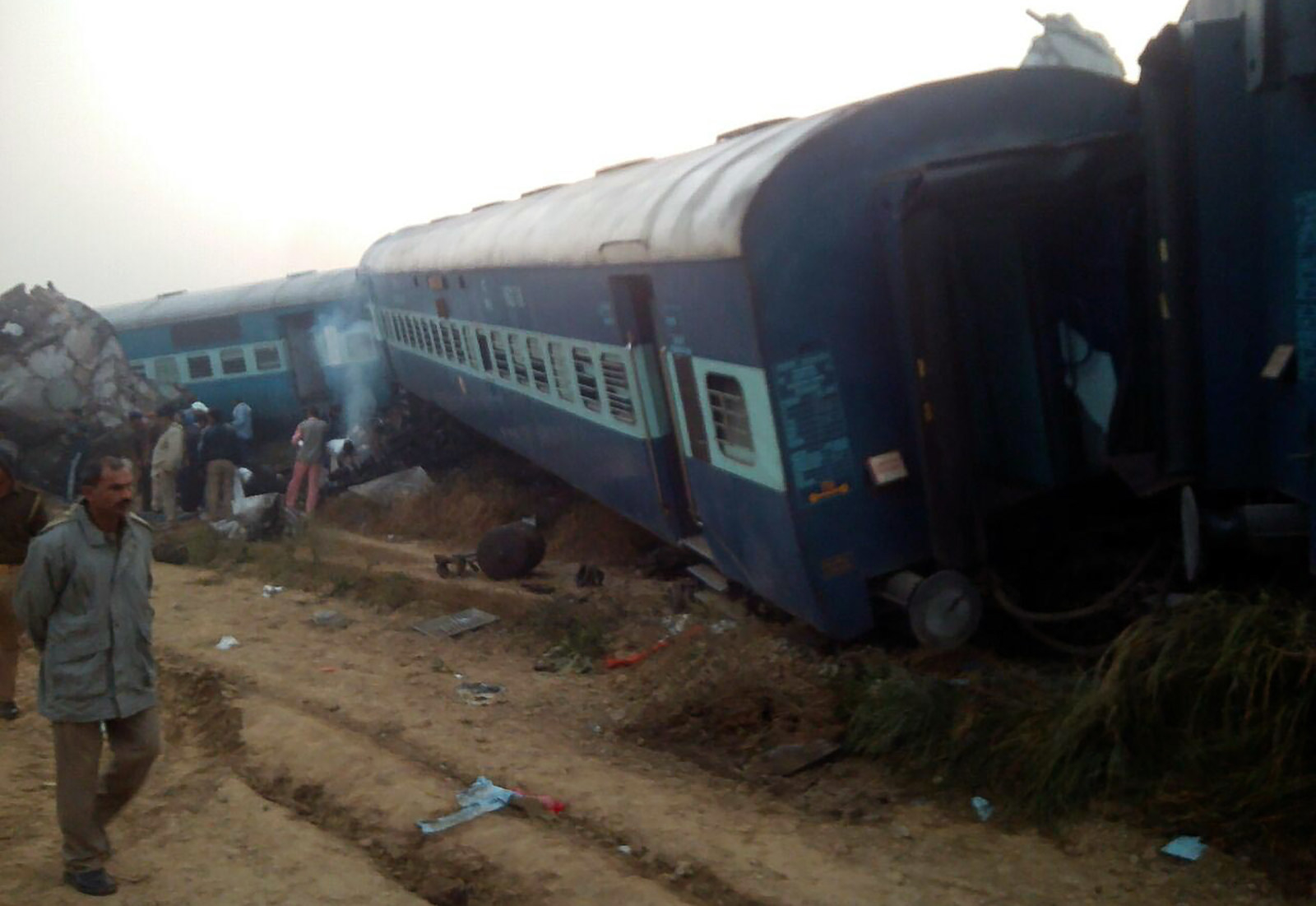 Officials say the death toll is expected to rise as access is gained to some of the more badly damaged carriages, the Times Of India reported.
The cause of the derailment is not known but an inquiry will begin in the coming days.
More than 250 police officials are helping with the rescue and injured passengers are being taken to the Kanpur Dehat hospital.
India's Prime Minister Narendra Modi has said payments of Rs 2 lakh (US$2,900) each for the kin of the deceased will be made and Rs 50,000 (US$730) for those seriously injured.
Accidents are not uncommon on India's rail network — one of the world's largest. Around 23 million passengers use India's trains every day.
The worst train accident occurred in 1981 near Saharsa Bihar when a passenger train fell into the Baghmati River, killing nearly 800 people, AP reported.