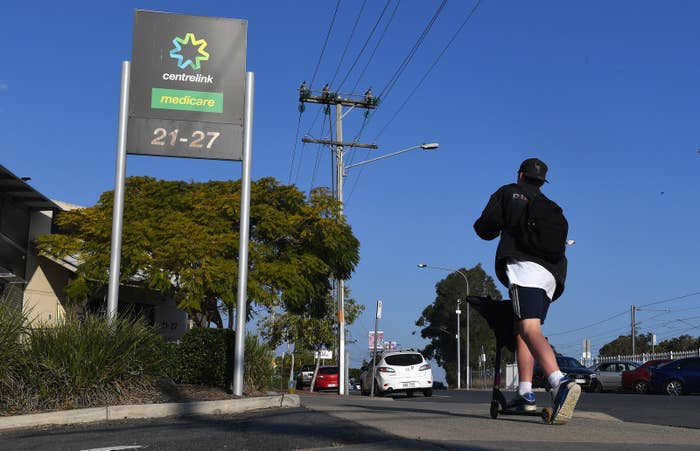 The Greens will reintroduce legislation to increase Newstart and Youth Allowance by $75 a week in August, following backlash over the Turnbull government's refusal to increase welfare payments above the poverty line in the budget.

But the bill will fail before it's even been introduced, because Labor refuse to support any increase to the government's income support system - designed to help Australians while they're unemployed and looking for work - without first running its own "root and branch" review of welfare payments.
Labor leader Bill Shorten last week indicated he'd green light a review if he wins the next election, but he did not commit to raising Newstart, leaving open the possibility the review could come to nothing.

This is despite prominent economist Chris Richardson describing the current welfare payments as "embarrassingly inadequate".
Labor's shadow finance minister Jim Chalmers told BuzzFeed News' Twitter live show OzPol Live that he agrees Newstart - which hasn't been increased since 1994 - is too low.

"We've said for a long time we don't think it's good enough, we think it acts as a bit of a deterrent to finding work because it is so low and unlike some of these characters in the government we acknowledge that it is very hard to live on $40 a day," Chalmers said.
But Chalmers said wouldn't support another party's private members bill to increase Newstart. Instead it would prefer to wait and see if it wins government at the next federal election, then decide what to do.
Without the support of Labor, the Greens bill won't have the numbers to be passed in the Senate.
BuzzFeed News understands Greens senator Rachel Siewert plans to reintroduce her bill to raise the single rate of welfare by $75 a week to $347.90 in August.
The current Newstart rate for an individual with no children is $272.90 a week, compared to the national minimum wage of $694.90 a week for 38 hours work.
According to the Australian Council of Social Service, the minimum cost of essentials such as housing, groceries, energy, transport and clothing is $433 per week.
"People are skipping meals and struggling to keep a roof over their head on the stagnant support payment that has stubbornly not increased simply because of a lack of political will," Siewert told BuzzFeed News.
"There is consensus from economists and social services organisations that an increase to the payment will benefit the wellbeing of jobseekers whilst stimulating the economy," she said. "Failure to do so drives inequality."
"We are a kind and generous nation and to leave Australians trying to find a job languishing well below the poverty line is a national shame."
Liberal MP Tim Wilson sparked outrage for calling the current Newstart payment levels "totally fine" and Liberal backbencher Julia Banks was criticised when she claimed she could live on $40 a day.

This will be the second time Greens have put an Newstart increase to the Senate this year. In February, the Coalition and Labor voted down its motion calling for a Newstart increase.