The Australian Federal Police has confirmed it is speaking to the Commonwealth Director of Public Prosecutions about the possibility of charging one or more people over the media leaks about the raids on the Australian Workers' Union offices last year.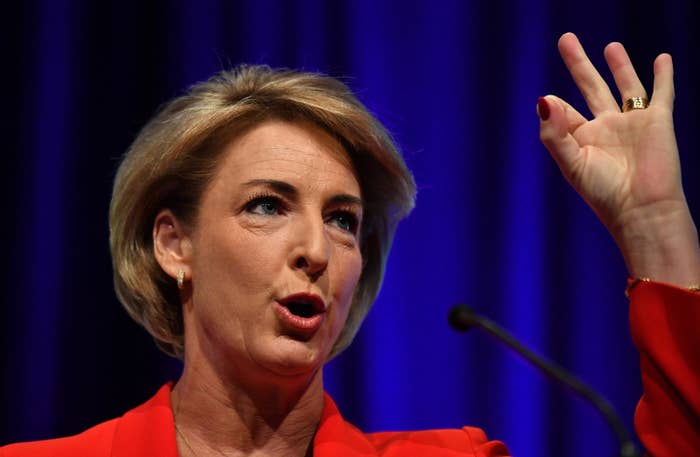 BuzzFeed News revealed on Monday that the AFP had referred its investigation into the media being tipped off about the October 24 raids on union offices to the Commonwealth Director of Public Prosecutions (DPP).
AFP deputy commissioner Leanne Close told Senate estimates on Friday that a brief of material from its investigation has been provided to the DPP. Further material will be provided once the investigation is complete for the DPP to decide whether there is sufficient evidence for charges to be laid.
"We do believe that an offence may have been committed, hence our request for the DPP for some assessment of our material," Close said.
The AFP would not say how many crimes it believes may have been committed, or how many people it believes may have broken the law.
Close said it was not in the public interest for her to answer on the grounds that it would prejudice its ongoing investigation.

But Close did confirm that warrants have been executed and material has been seized from premises.
In May, BuzzFeed News published internal AFP documents that reveal one of the offences police are investigation is "unauthorised disclosure of government information", which carries a maximum two-year jail term.
Under Australian law, "A person who publishes or communicates, without lawful authority or excuse, any fact or document which came to his or her knowledge, or into his or her possession, by virtue of being/or having been a Commonwealth Officer, and which is not his or her duty to disclose, commits an offence."
The AFP would not rule out whether jobs minister Michaelia Cash, former justice minister Michael Keenan, or other ministers may have committed an offence.
It came during a line of questioning from Labor senator Murray Watt, with interjections from Liberal senator Ian Macdonald:
Watt: Will you rule out minister Cash as also having committed an offence?

Macdonald: Here comes a headline. (laughs)

Close: Senator again, it's not in the public interest for the AFP to answer the question on the grounds that it may prejudice the ongoing investigation of a possible breach of law?

Watt: So you can't rule out that minister Cash has committed an offence here?

Macdonald: Oh, dear.

Colvin: Chair, we did at the last hearing make a public interest claim. The claim was upheld by the committee. Do we need - is the process that we need to do it again because we just simply cannot answer these questions.

Watt: No, I am happy to take that, I'm not going to press the point. But, I obviously - it won't surprise you that I have a range of questions and where it's appropriate to answer them I'd appreciate those answers.
BuzzFeed News revealed last year that jobs minister Michaelia Cash's office had tipped off several media organisations about the raids. In February a journalist claimed they received a phone call from then-justice minister Michael Keenan's office informing them of the raids before they took place.

The raids were part of an investigation by the Turnbull government–established watchdog, the Registered Organisations Commission, into donations made by the union over a decade ago, when it was led by current Labor leader Bill Shorten.

Cash denied her office had had any involvement in the leak five times in Senate Estimates last year, before announcing her senior media adviser was behind it and had resigned.
The AFP will not reveal the identities of those it has spoken to or whether it has interviewed Cash, Keenan, or any other ministers.

"Over dozens" of people have been interviewed, Close said.
But when pressed by Watt about whether they had briefed the government about the status of its investigation, Close did concede that there had been contact with ministers in the context of interviews.
Cash told BuzzFeed News in March that she had not spoken to the AFP but has refused to answer questions since.
The AWU's Federal Court challenge into the "improper political purpose" of the raids is on hold until the AFP's investigation is completed.

At a case management hearing before Justice North on Monday, the AFP sought to maintain its claim of public interest immunity for another six weeks until 21 August.
The union has successfully argued the trial should be delayed until it can be granted access to three confidential AFP affidavits relating to the raids, which have only been seen by the police and a judge.

The AFP previously indicated to the court it expected its investigation would be concluded by the end of July. It has now been running for over nine months.
Close told Estimates that the reason the investigation has taken so long is that is "complex" and has involved "investigative strategies" and talking to "a large number of people".