The Australian Electoral Commission has begun recruiting staff for the next federal election, in a move it dubs "normal forward planning".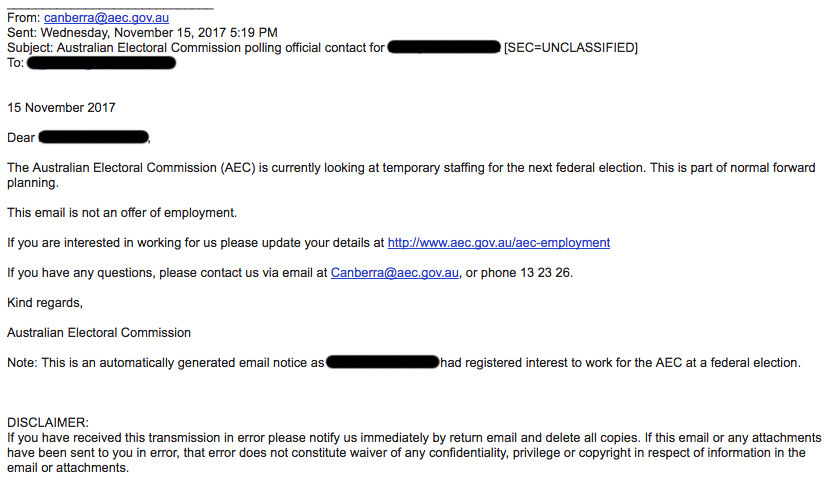 "The Australian Electoral Commission (AEC) is currently looking at temporary staffing for the next federal election," the AEC email sent on Wednesday reads.
"This is part of normal forward planning."
The email was sent to people who have previously worked for the AEC in a federal election, but it specified that "this email is not an offer of employment".
Typically, the AEC are informed about the date of a federal election when a writ is issued by the governor-general.
But the AEC's recruitment drive hasn't helped rumours about the instability of the government and prime minister Malcolm Turnbull's future.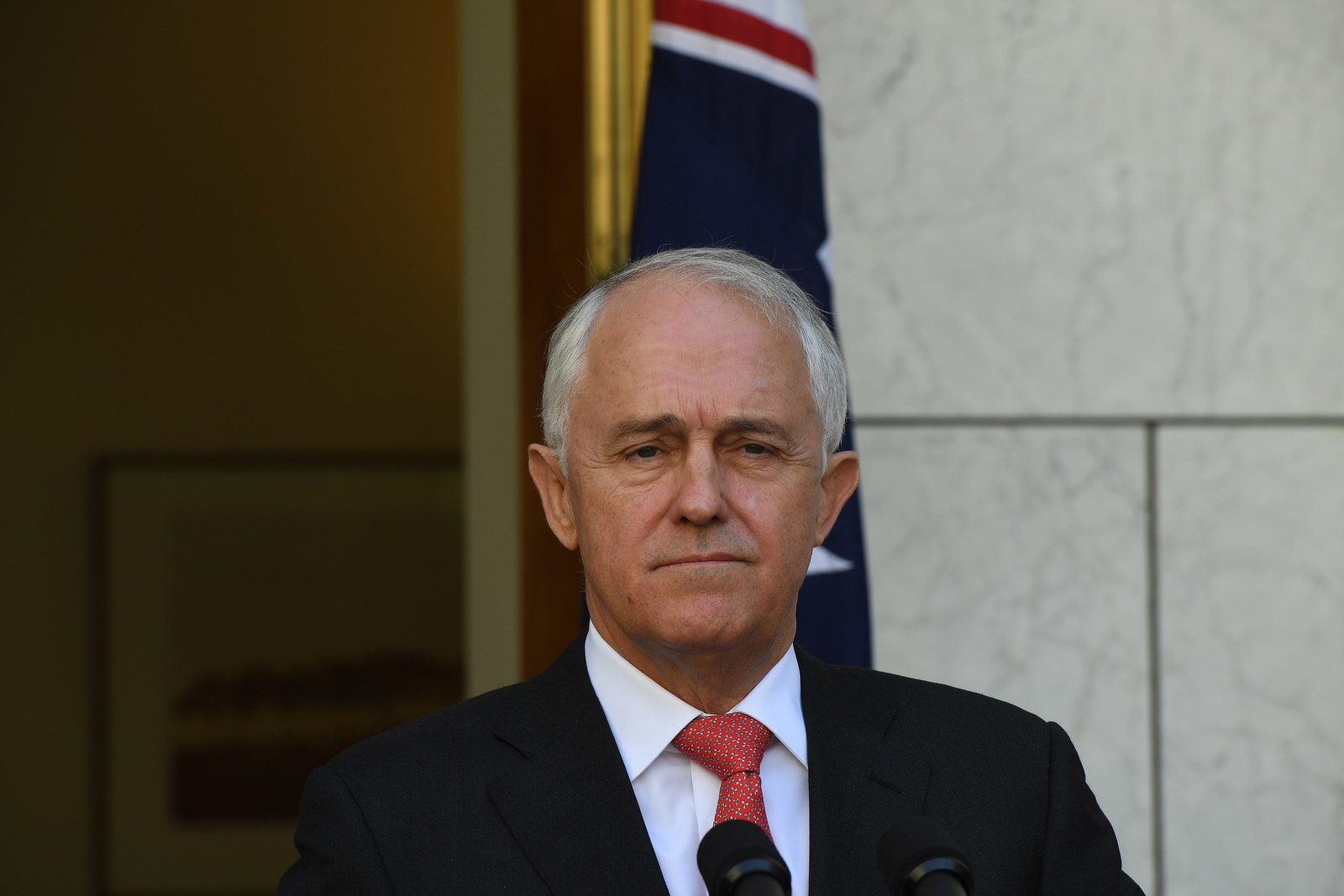 Sources within the Turnbull government told BuzzFeed News that the ongoing citizenship saga has spooked ministers, with many preparing behind the scenes for a snap election.

With surprise dual citizens Barnaby Joyce and John Alexander campaigning for by-elections in New England and Bennelong, the government is currently without its one-seat majority in the lower house.
This week the government lost its 23rd Newspoll in a row. The Liberal National coalition now trail Labor by 10 points and support for Malcolm Turnbull had slumped to 36 per cent.
When asked by BuzzFeed News, the AEC denied the email was sent under instruction from anyone in government. A spokesperson said planning is undertaken throughout the electoral cycle "well ahead" of a federal election.
"The email has nothing to do with the potential for a federal election to be held or based on external instruction," an AEC spokesperson said.
"Rather, the email is intended to keep in touch with prospective polling officials to enable the AEC to stand up a temporary workforce of some 70,000-odd people quickly when needed."
Except for another double dissolution, the next election must be held between 14 August 2018 and 18 May 2019 for half of the Senators (from the States) and on or before 2 November 2019 for the House of Representatives and the Senators (from the territories).