Dutton Is "Ridiculous": Manus MP Calls Out Immigration Minister For Spreading Lies Over What Sparked Shooting Incident On Manus Island
*cough* even Andrew Bolt.
Australian immigration minister Peter Dutton has been accused of spreading incorrect information, after again being called out over his claim that a shooting incident at the Manus Island detention centre was linked to an earlier alleged sexual assault.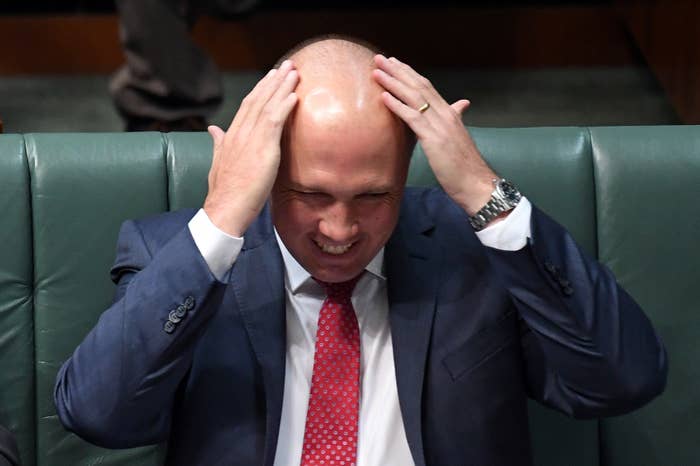 On Easter Friday locals threw rocks at, and Papua New Guinea (PNG) Navy personnel opened fire on, asylum seekers in the detention centre on Manus Island.

Last week, Dutton claimed he had received briefings stating that the shooting incident was triggered after locals witnessed asylum seekers leading a five-year-old boy into centre. Dutton linked this to a recent alleged sexual assault on the island.
Dutton's claim about the small boy being led into the camp has since been refuted by PNG police, politicians, refugees and refugee activists, who say the boy was aged 10, not five as Dutton claimed, and had simply been given fruit by the detainees a week before the shooting.
Here are some of the people saying Dutton's version of events is incorrect.
Manus Island politician Ronny Knight thinks Dutton's claims are "ridiculous" and has called on Dutton to release CCTV footage from the centre.
Knight told RN Breakfast the shooting was retaliation by PNG Navy personnel after an officer was punched by a detainee during a rugby match.

"The issue was caused by a uniformed officer being assaulted, and the result of that was what happened," Knight said. "There was no issue about the boy."
Knight said this was an example of Dutton's "craziness", and that if Dutton wanted to know what happened he should visit Manus Island.

"Now we've got Dutton saying the boy went in there [and got] a bag of fruit or something... where's the gate way; where's the boom gates; where's the security guards; where's the CCTV footage?" Knight said.
"I'm on the ground, I'm the MP from here... If he knows more than I do then he must have a really good intelligence organisation and it must be Australian, not PNG."
Manus police commander David Yapu said Dutton was referring to an unrelated incident that had occurred earlier in the week.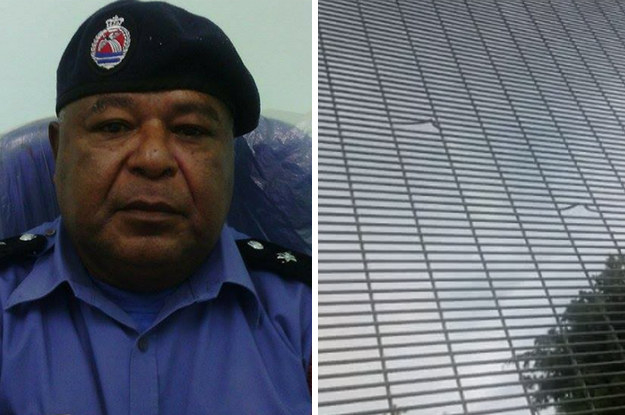 "[The boy] was given some fruits by the residents in the centre and then he was taken out again," Yapu said. "So there was nothing done to him, and also there was no official complaint by the parents of that small boy."
Yapu condemned the "unethical and unacceptable behaviour of the "drunken" navy personnel who fired around 100 shots at the centre, and said security measures had been beefed up since the incident.
Iranian asylum seeker Amir Taghinia, who is detained on Manus, said Dutton was "wrong" and was trying to "mislead the public".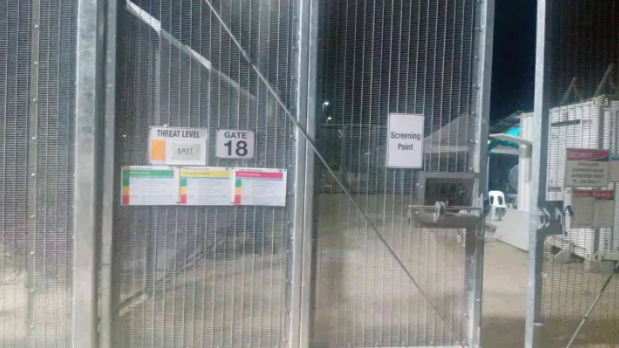 "It is impossible for a non-staffer or local to make it into the centre, unless they forcibly try to attack or storm the centre, which they did on Good Friday," Taghiania, 24, told BuzzFeed News.
"There are Australian guards who monitor every single activity upon entry, which makes the claim that Mr Dutton made impossible."
Refugee advocate Ian Rintoul said Dutton's claims were "complete nonsense" and his attempt to discredit asylum seekers "disgraceful".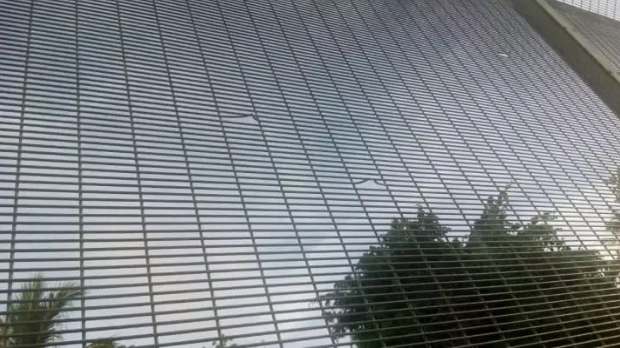 Rintoul backed PNG police's version that a fight broke out between the PNG Navy and detainees on a soccer field adjacent to the naval base, and that it had nothing to do with a local boy.

"There is no truth to that whatsoever," Rintoul told BuzzFeed News. "Can you imagine a local boy surrounded by locals being led up to the detention centre?
"There are Australian guards who monitor every single activity upon entry, which makes the claim that Mr Dutton made impossible. Any implication of a young boy being led anywhere is complete nonsense."
Greens senator Nick McKim said Dutton's version of events had similarities to the children overboard scandal, which enveloped the conservative Howard government in 2001, after it accused asylum seekers of throwing their children into the sea.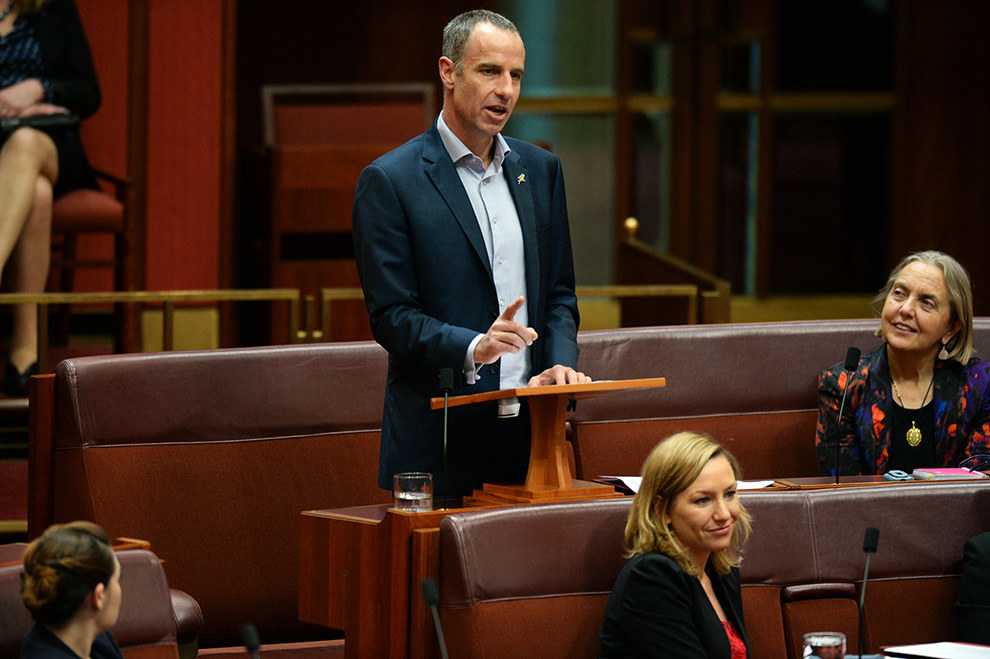 "This was an outrageous lie designed to pour scorn on the people he has left stranded on Manus Island," McKim said.

McKim said Dutton should resign or be sacked.
Even right wing columnist Andrew Bolt said Dutton needed to provide some evidence about his allegations or apologise.