Pauline Hanson has blamed the preference deal with the Liberal Party for One Nation's failure to win a single seat in the Western Australian state election.

Labor has stormed home to win the state vote, achieving its biggest primary vote in WA since 1986. With a swing of around 16% against the eight-and-a-half year Liberal Barnett government, four Liberal ministers have lost their seats and Labor could win 10 more seats than the 30 needed to form government.
With 67% of the vote counted, ABC election analyst Antony Green has predicted Labor will hold 40 seats to the Liberals' 14 and the Nationals' five in the lower house. Only 4% of the upper house vote has been counted but at this stage Labor is in the lead, followed by the Liberals, Nationals, One Nation and the Greens.
Federal finance minister Mathias Cormann said the Liberals' huge loss in WA was a long time coming and big swings weren't unexpected.

Cormann was behind a preference deal that saw the Liberals preference One Nation ahead of Coalition partner the Nationals in upper house regional areas, in return for One Nation preferencing Liberals over Labor in all lower house seats it contested.
He admitted on Sunday morning that the deal had backfired.
"Fewer people ended up voting for One Nation than otherwise might," he said on the ABC's Insiders.

"At the beginning of the campaign, our primary vote was on 29%. The published polls were indicating that One Nation was on a 13% primary vote, and they have come in less than that. People will have all sorts of interpretation but, in the end, you have to look at the evidence."

But Cormann refused to rule out any future preference deals with the right wing party, either at a state or federal level.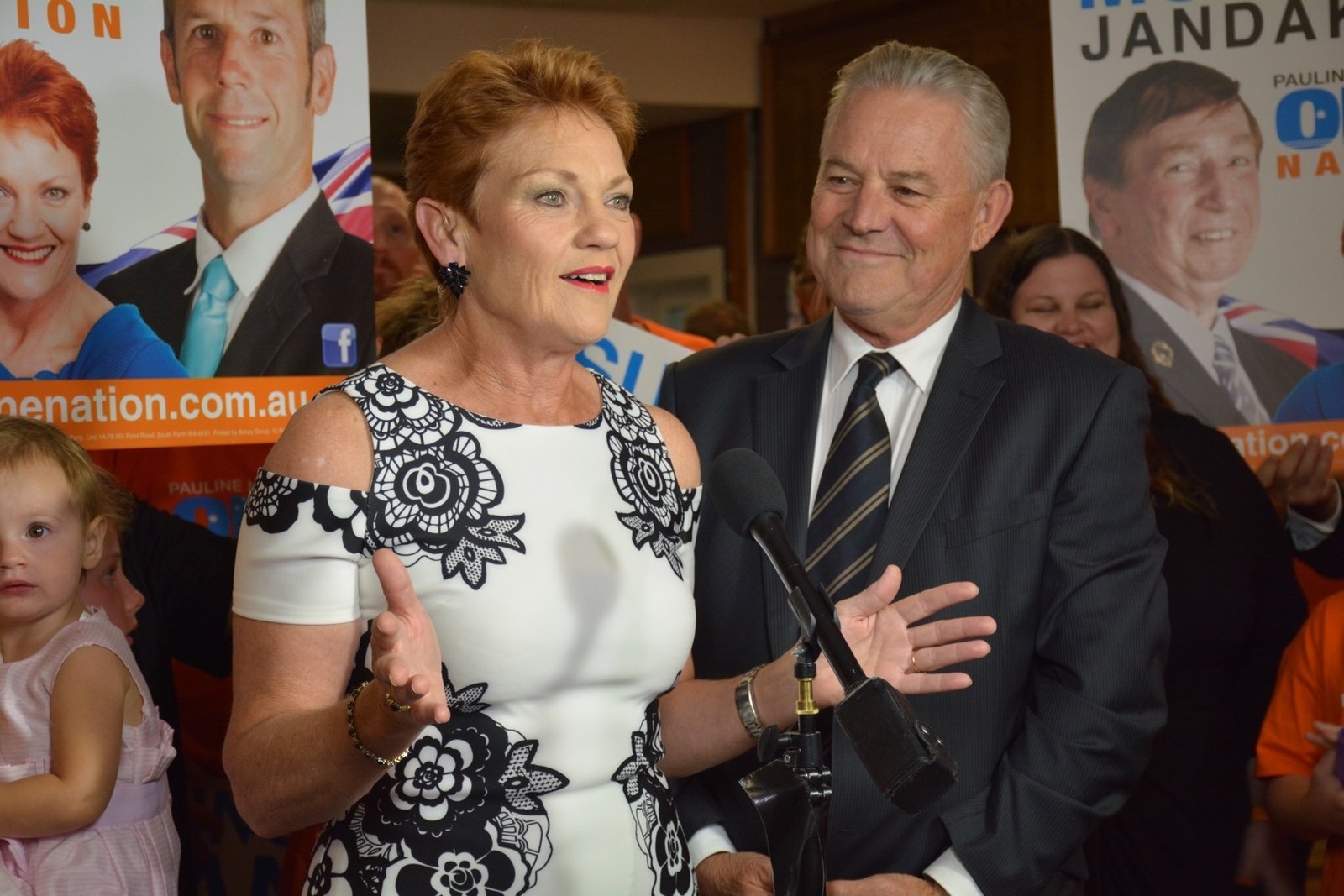 One Nation's support collapsed in the last week before the campaign.
At the start of the campaign the party was polling 13%, but that fell to 8% after comments by Hanson questioning the safety of childhood vaccination. In the end it achieved just 4.7% of the primary vote.
As the results started to roll in on Saturday night, Hanson admitted the deal with the Liberals was a mistake.
"All I heard all day and leading up to this election was why are you sending your preferences to the Liberal Party?" she told Seven News.
Hanson said she would look closely at any future preferences deals.
Looks like there are no comments yet.
Be the first to comment!