Embattled employment minister Michaelia Cash's department has admitted a Melbourne coffee franchise that was suspended from her flagship youth internship program wasn't asked to repay the $1,000 payment it received from the government for taking interns.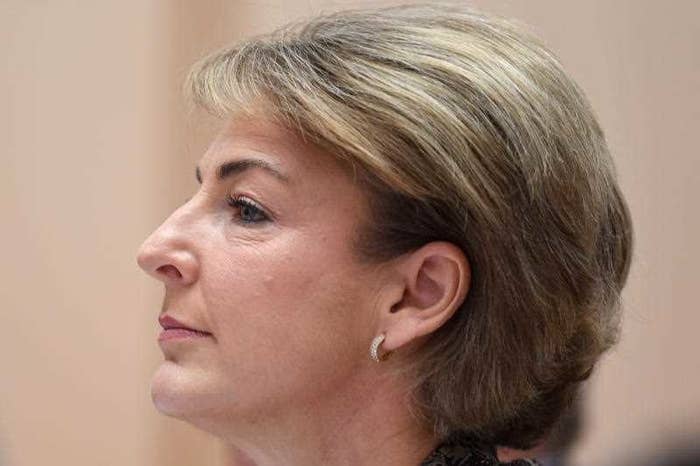 BuzzFeed News revealed in September that Expresso Lane coffee chain in Wollert on Melbourne's northern fringe has been suspended from PaTH program for making an intern work hours "well beyond the maximum 50 hours per fortnight", rostering on another young job seeker "before the internship had even begun" and offering Visa gift cards as payments.

Greg Manning, assistant secretary in the Department of Employment, told Senate Estimates on Wednesday that Espresso Lane had not been asked to pay back the $1,000 upfront payment from the government, despite breaching the PaTH contract.
"So it's only the intern that suffers?" Labor senator Doug Cameron commented, to which employment officials chose not to reply to.
Under the Youth Jobs PaTH policy, businesses receive an upfront $1,000 payment from the government for taking on the intern, who works for a minimum of 30 hours and maximum of 50 hours per fortnight.
Young people earn $200 a fortnight, or $4 an hour, on top of their current welfare payments for the length of their 4-12 week internship.
As of 22 October the Department of Employment estimated there had been 2,545 internship placements in 1,450 host organisation.
"If it's not bad enough that the government couldn't stop an employer from making a government subsidised intern work 58 hours in one week - but they let that same employer pocket the $1,000 given to businesses taking on a PaTH intern," Labor's shadow minister for employment services Ed Husic told BuzzFeed News.
"Even after the business broke the rules, the government didn't have the decency to ask for the money back as a penalty. What a sick joke.
"But this is what happens when you have an employment minister fixated on ideology and politicking above fixing her failing job programs."

At the time of publishing the Department of Employment had not answered BuzzFeed News' questions about whether it will be requesting the money back or how many other companies had been kicked out of the program and kept the $1,000 payment.