Terminally Ill Australians Will Have Fast-Tracked Access To Medicinal Cannabis
The waiting time for access to medicinal cannabis will be reduced from months to hours.
People with life-threatening illnesses will have fast-tracked access to cannabis after the Greens Party teamed up with One Nation to reduce patient waiting times from months to hours.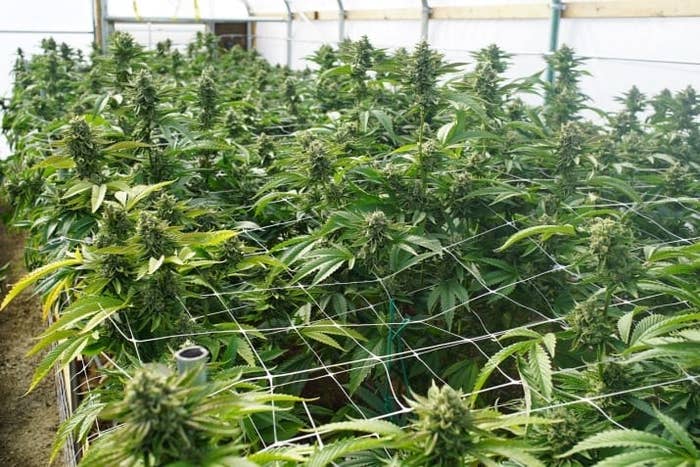 The motion to disallow, moved by Greens leader Richard Di Natale, will amend changes made to Category A of the Special Access Scheme (SAS) by former health minister Sussan Ley in 2016.

The Turnbull government removed access to medicinal cannabis under Category A because Ley said there was not an appropriate level of oversight on medicinal cannabis.
Currently patients must move through the complicated and lengthy Category B process to get access to medicinal cannabis, which can take over six months.
Medicinal cannabis, which was legalised in Australia last year, is the only unregistered therapeutic treatment that patients with life-threatening illnesses are unable to access under the Category A provisions that allow for faster access.
Tuesday's decision will fast-track access to medical cannabis for a small group of terminally ill patients who have already been prescribed the treatment by their doctors.
"If you are suffering from a terminal illness it is no longer acceptable that you cannot get access to medication that can relieve you of your pain and suffering," Di Natale told the Senate on Tuesday.
Di Natale said the disallowance motion was a message to sick Australians.
"These are people who are dying, they are people who are suffering," he said.
"They are people with brain tumours, they're people with cancer, they're people on chemotherapy... they're on heavy duty drugs and can't hold their food down… they're people who can't get access to treatment that will relieve them of pain and suffering."
The Greens motion passed 40 ayes to 30 nos, with support from Labor, One Nation and independent senators Jacqui Lambie, Derryn Hinch, David Leyonhjelm and Lucy Gichuhi.

The Liberal and National parties voted against the motion, as did the Nick Xenophon Team and independent senator Cory Bernardi.
A previous attempts by the Greens to fast-track access to medicinal cannabis in May was blocked by the government and One Nation.

One Nation leader Pauline Hanson blamed her party's backflip on the Coalition, saying she wasn't "informed correctly by the government" during previous votes about the impact on seriously ill people trying to access the drug.
"I will not stand in the way of dying patient's dignity," Hanson said on Tuesday.
Grace Sands from the Medicinal Cannabis Advisory Group Queensland told BuzzFeed News it was now the responsibility of state governments to respect the Senate's decision.
"Patients faced with life-threatening conditions need easier access to cannabis medicines and not all the unnecessary barriers that the Federal and state governments have put in place since February last year and that have made access almost impossible," she said.
CORRECTION: An earlier version of this article incorrectly stated that the Nick Xenophon Team voted in favour of the motion.