The first female premier of New South Wales and current Sky News host Kristina Keneally has been tapped to run as Labor's celebrity candidate for the Bennelong by-election.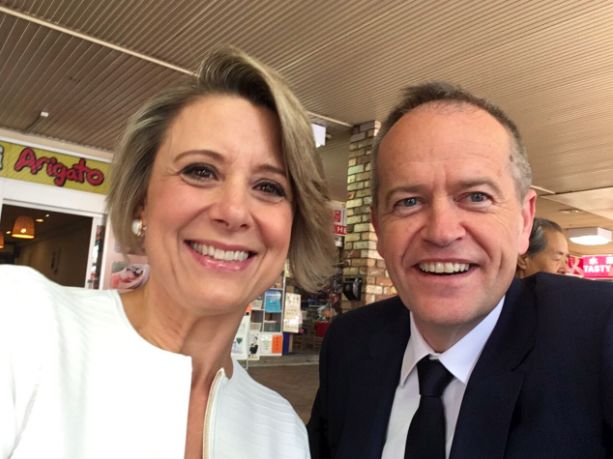 Voters in Bennelong will head back to the polls for a by-election on December 16, after Liberal MP John Alexander resigned over concerns he may be a dual British citizen.
Alexander is now scrambling to renounce his dual citizenship so he is eligible to recontest the north-west Sydney seat, which he holds on a margin of nearly 10 per cent.
Keneally has described herself as the "underdog" in what she thinks will be a tough campaign.
"I have never thought that a run at federal parliament was the thing for me," Keneally said on Tuesday.
"But, my goodness, who could have imagined that this citizenship crisis would get so out of control from the government?
"I would have never imagined, to stand up, to represent an area that I live, where I work, that I love, that my family is here, to fight for the Labor Party's values of fairness and equality, of opportunity, to fight for families, to access better health care, to fight for hospitals to get more funding, to fight for penalty rates to not be slashed," she said.
"And particularly to stand up and say that Malcolm Turnbull's leadership and the Liberal Party's policies are not serving this community well, they're not serving Australia well."
American-born Keneally joked on Twitter that she renounced her US citizenship in 2002 and won't have any problems with Section 44 of the Constitution.
48-year-old Keneally served as the first female premier of New South Wales from 2009 to 2011. After losing the 2011 election she became the chief executive of Basketball Australia, and in recent years has worked as an adjunct professor at Macquarie University and a journalist at Sky News and the Guardian Australia.
Nominations have not closed yet, so Keneally still has time to resign from Macquarie University to avoid her own section 44 issue with taking money from the government.
Keneally said she lives 800 metres outside the Bennelong electorate, but reports today also suggest that Alexander has been living much further away in the prime minister's electorate of Wentworth for the past eight months.
This is the second byelection caused by the ongoing citizenship saga, with Barnaby Joyce hoping to win back his seat of New England on December 2.

Historically a safe Liberal seat, Bennelong in Sydney's north-west is one of the most diverse in federal parliament. More than half of Bennelong's population was born overseas.
Labor's 2007 celebrity candidate, former journalist Maxine McKew, took the seat from then-prime minister John Howard. She then lost the seat in 2010 to Alexander, who has increased his majority at the last two elections.