Parents Should Help Kids Buy Better Cars To Avoid Crashes, Says Minister
"Most young people, when they start out driving, they don't have a lot of money behind them and they tend to be driving the worst car of their lives."
Transport minister Darren Chester thinks parents should help their teenage kids buy their first car, to help reduce the likelihood they'll end up in a crash.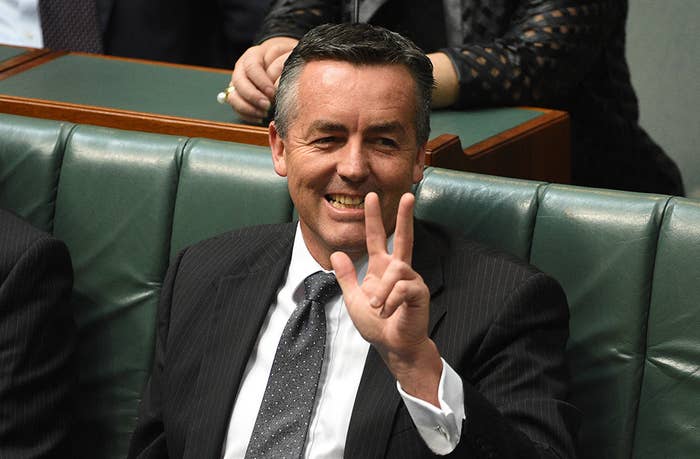 Chester told 6PR radio that 1280 people had been killed on Australian roads in the past 12 months and "part of the conversation has got to be around the types of cars we are driving".
The Nationals minister said that when most people begin driving they don't have a lot of money and end up "driving the worst car of their lives" at a time when "they are most prone to having some sort of a car crash".

Per kilometre travelled, people under 25 have the highest involvement rate in all types of crashes, and in that demographic men crash more often than women.

Chester argues this is in part because young people are the least likely to be driving modern, safer, technologically-advanced cars.

In a bid to get young people into safer cars, Chester suggested that parents should fork out to help their kids.
The comments recall prime minister Malcolm Turnbull's suggestion that parents should "shell out" and buy their children homes.
"The point I was making is that often (young adults) are not in a position to pay for that themselves, and parents may need to look at whether they can help them out on that first purchase," Chester said.

"Now that is not about saying everyone has to buy a new car by any stretch; it is about recognising that if you are in a safer car, the chances are that you'll have less chance of having a crash, and also you'll have a better chance of walking away from it if it does occur."

The minister said he helped his two daughters, 18 and 20, buy a "safer car".
"The decision we made was we'd help them out with their purchase," he said. "I mean there's no way I'd put all the money in myself, I think they have got to learn to fend for themselves and everything else... but I did say to my girls if you do your part-time jobs and you earn money working in retail like they were doing, I was happy to help them out to try to get a safer car for them, and that is what we did."