The Government Has Backflipped On Funding Cuts To Healthy Harold
Tens of thousands of young Australians looked set to miss out on meeting Healthy Harold.
The education minister Simon Birmingham has confirmed to BuzzFeed News the government has reconsidered its decision to cut funding for Healthy Harold and will be working with Life Education Australia to ensure the program continues.
On Tuesday it was revealed Australia's favourite giraffe had had all his federal funding quietly cut by the Turnbull government.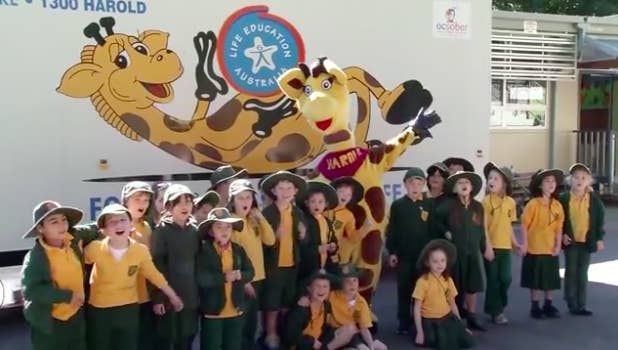 Healthy Harold is the mascot for Life Education Australia, the largest independent health and drug education provider for children aged between three and 17 years old.

A spokesperson for the Department of Education and Training confirmed to BuzzFeed News the government's $600,000, three-year grant agreement with Life Education would expire on July 1 and not be renewed.
"No further funding has been committed beyond 1 July 2017," the spokesperson said.
Life Education applied for $1.5 million over the next three years to grow the Healthy Harold program, but was rejected.

There was no reason given for the Healthy Harold program being defunded, but an official from the Department of Health told Senate Estimates there was a lot of competition in the drug education market and other schools programs would be receiving the money.
The department was unable to name any of these programs.
Life Education CEO David Ballhausen told BuzzFeed News he was gutted by the news, and was still processing the ramifications for Healthy Harold.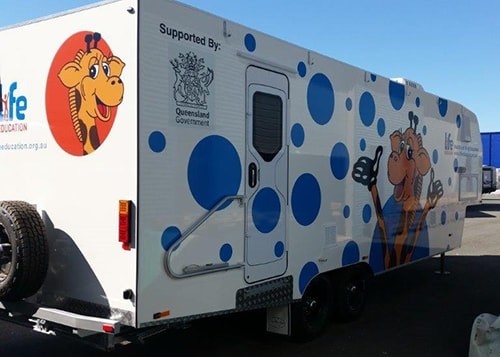 Ballhausen said Life Education's travelling education program visited more than 720,000 children in the past year.
The federal government makes up a large proportion of the program's funding. The program also receives money from state governments, businesses, communities, schools and parents.

Ballhausen says Life Education is big enough to survive the "random decisions" of the federal government, but is concerned about the thousands of children that will miss out.
Evidence given by experts at the federal government's ice inquiry found programs such as Healthy Harold can help prevent use of illicit substances in children as young as 13.
"This is where the Australian government funding cut will impact – many tens of thousands of young Australians will now miss out on the opportunity we could otherwise provide them to develop the critical life skills they need to make safer and healthier choices," Ballhausen said.

Life Education is looking to revise its program for the next financial year.
Ballhausen said on Tuesday he was confused as to why the government would cut Healthy Harold's funding after 35 years of supporting the program.
"It's always been there, I can't remember it not being there. Communities really need this education, they're worried about the poor health choices of their kids. Of all the funding to cut, surely our investment in Australia's future – our children – would be the last you'd expect to suffer this fate."
In the same Budget that initially axed Healthy Harold's funding, the government allocated $10 million to create the 'Prime Minister's Walk for Life Challenge' to encourage 300,000 Australians to become "regular walkers" by the end of 2019.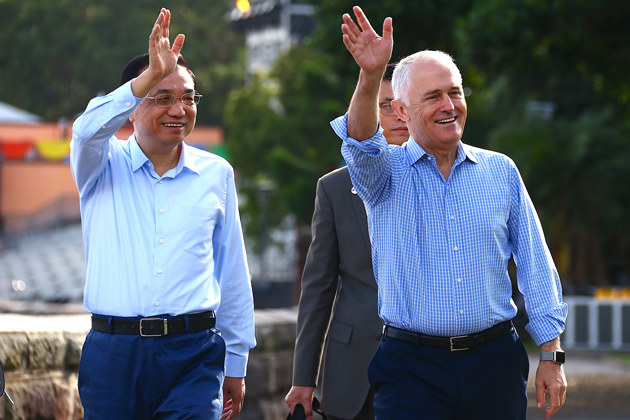 Labor called on the government to explain why all funding for Healthy Harold was being cut without warning.
"Harold the Giraffe is known to many children across Australia – this was clearly a shock to Life Education, and I think they are owed answers from the government," Labor's shadow health spokesperson Catherine King told BuzzFeed News.

Nick Xenophon Team senator Skye Kakoschke-Moore said: "Harold is an institution and has taught kids around the country about making safer and healthier choices and now, when ice use has become a crisis in this country, Life Education's capacity to deliver this important curriculum and possibly to even exist at all, is in jeopardy."