Queensland premier Annastacia Palaszczuk has branded Malcolm Turnbull a "gutless, arrogant and disrespectful" prime minister who is "worse than Tony Abbott".
Palaszczuk's comments were made in relation to the May 9 budget when she fears that Queensland will miss out on federal funding.

"All we've seen lately is a fly-in, fly-out prime minister who is espousing thought bubbles without any deep policy conversation," she told reporters on Sunday.

"I am at breaking point. I am sticking up for the people of this state," she said. "At times I think he forgets he is the prime minister of a federation of states that should be working together."
She added: "He is arrogant, he's disrespectful.
"I don't think he's genuine and I think he has lost his way."
Palaszczuk said she's found Turnbull much harder to deal with than former prime minister Tony Abbott.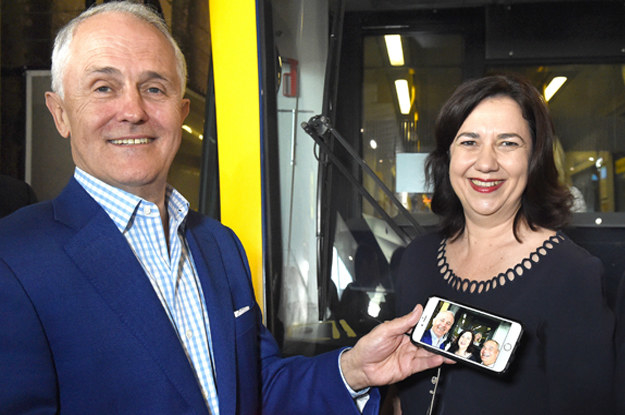 "I now believe Malcolm Turnbull is worse than Tony Abbott," she told The Sunday Mail.

"When Tony Abbott was prime minister, I could get straight answers. I didn't always like what he had to say, but he stuck to it.
"I'm sick of it, the public's sick of it and it's about time that he showed some leadership and was respectful, not just to me but to all the other premiers across the nation."
Palaszczuk added that Turnbull didn't call her last week when he visited the state to announce his government's plan to put downward pressure on gas prices.
"He announces a gas plan when he hasn't had the common decency to talk to me when he wants to steal our (gas) royalties,'' she said.
On Sunday afternoon Turnbull called Palaszczuk's scathing criticism a "bitter, personal and wildly inaccurate" attack.
The pair are due to meet in Townsville on Monday to commemorate the Battle of the Coral Sea.