Education minister Simon Birmingham won't confirm a report that he intends to finally scrap the unpopular plan to partially deregulate the university sector.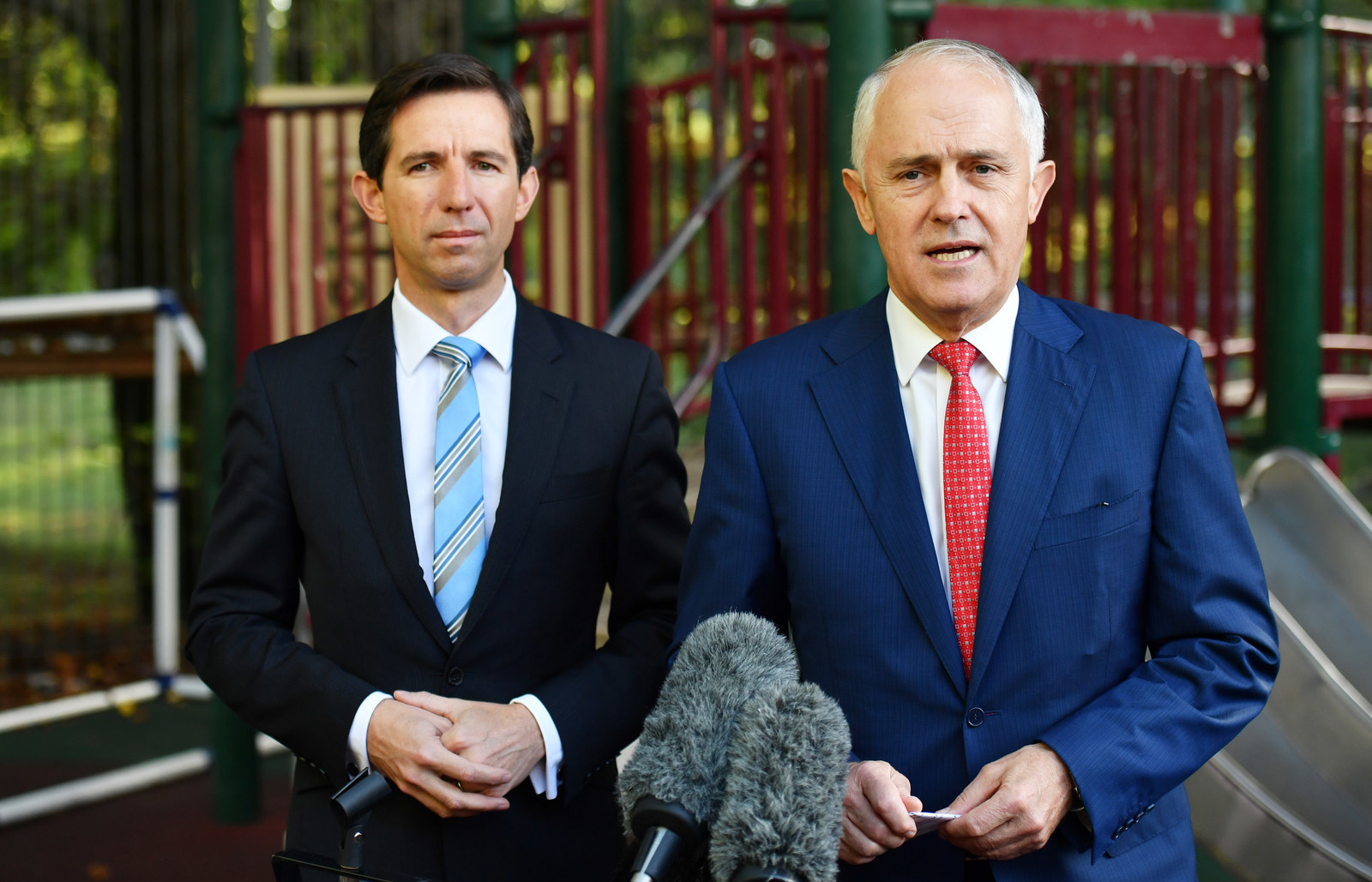 The Sydney Morning Herald reported last weekend that the government would "kill off" plans to give universities the power to create tiered "flagship courses" for students.
Under partial deregulation universities would be allowed to set their own fees for a few "flagship" courses from 2018. These higher cost degrees would help universities offset the proposed 20% cut to the higher education sector.

However, when quizzed on his plans for the upcoming Budget, Birmingham would not confirm or deny whether partial deregulation of fees was still on the table.
Here's his interview with Sky News host David Speers:
Simon Birmingham: Well, no, we ruled out full fee deregulation before the last election …

David Speers: But partial, some sort of …

Simon Birmingham:… and we've been through a process of testing different ideas with the sector and that was really the intent of the expert panel, to allow me to test a bunch of different propositions as to how we ensure that our record levels of investment in universities and higher education and record levels of participation are actually responsive to the economy; are efficient as possible; deal with the budget challenge and the reality that we've seen far faster growth in investment and spending in higher education than we have seen economic growth over recent years, and so …

David Speers: And you can't keep that up, you need to cut back the Commonwealth investment?

Simon Birmingham: Well, higher education will have to live within the budget settings that we've outlined before and we really are working …

David Speers: Which means cutting back the amount the Federal Government spends per student?

Simon Birmingham: We've looked, again, testing a range of different ways as to how we can best achieve that and so the Budget policy positions we're taking are about looking at the fairest way to do that, that ensures student access is still guaranteed for the future with no up front fees and no penalties or concerns in that regard; [and that] universities have a strong and sustainable base of funding for the future; and our student loan scheme is sustainable.

David Speers: And some flexibility for universities to charge different fee rates?

Simon Birmingham: Well, David, they're some of the ideas that have been tested and obviously in the Budget we'll see which of those actually stands the rigour of the process we put them through: very extensive consultations; more than 1000 submissions; lots of different discussions to test ideas to see how the sector can be most responsive to our future economic needs

After failing to get full fee deregulation through the Senate over the last three years, prime minister Malcolm Turnbull accidentally let it slip during the 2016 election campaign that his government planned to introduce partial fee deregulation.

"We are not going to deregulate fees entirely," Turnbull said. "As you know, the minister, Simon Birmingham, has announced that what we will seek to do is to offer the universities the ability to deregulate fees, if you like, for a small number of flagship courses so that they can compete, so that you do get more competition between universities."
Last month the Department of Education refused to release its modelling on how much university degrees would cost students under partial fee deregulation.

A majority of vice chancellors from universities around the country have publicly stated in the past year they aren't in favour of partial or full deregulation.