Australian Columnist Under Fire For Using Racist "Chinaman" Slang On TV
"... anyone would think Malcolm had killed a Chinaman."
Political columnist Niki Savva is copping criticism after using the expression "killed a Chinaman" on television, and daring people to sue her under the Racial Discrimination Act.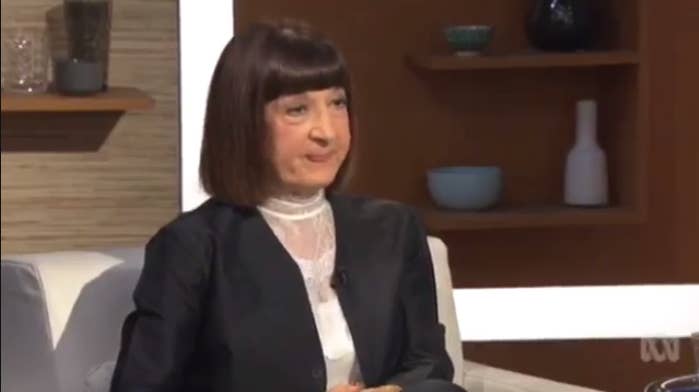 Savva, a political columnist for The Australian, made the comments in the dying minutes of the ABC's political talkshow, Insiders, on Sunday.
"Just on [prime minister] Malcolm Turnbull's continuing run of bad luck, at the risk of offending the Human Rights Commission - which seems all too easy - given what's happened to [cartoonist] Bill Leak, anyone would think Malcolm had killed a Chinaman," she said.
Her observation was met with audible gasps from the other members of the Insiders panel.
Host Barrie Cassidy joked it "might cost you $100,000 to defend that under 18C [of the Racial Discrimination Act]".

"Go for it," Savva replied.
According to The New Partridge Dictionary of Slang and Unconventional English, "must have killed a Chinaman" is a colonial Australian expression for back luck.
"The sighting of an Oriental person before, during or after placing a bet is always regarded as a sure sign that fortune will smile on you," it reads. "A run of back luck is usually attributed to the killing of one by the unlucky punter."
Today, the word "Chinaman" is considered an outdated racial slur, and no longer used in everyday Australian speech.
Savva made the comments while defending The Australian cartoonist Bill Leak, who is being investigated by the Human Rights Commission over a controversial cartoon depicting an Aboriginal father and son.
In the cartoon, a police officer tells the father, "You'll have to sit down and talk to your son about personal responsibility".

The Aboriginal man, who is holding a beer, replies, "Yeah righto what's his name then?"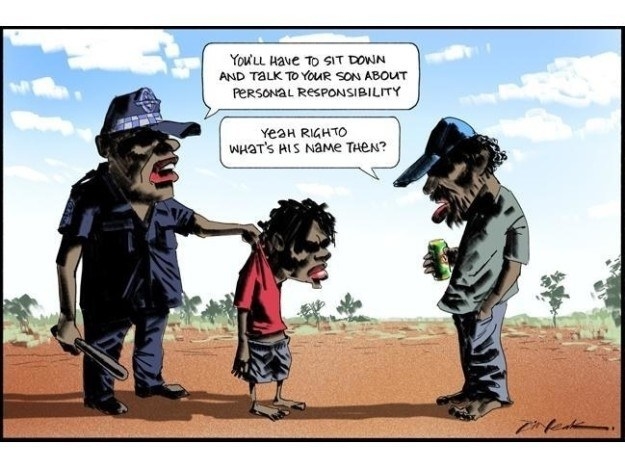 Earlier in the program, Savva said the campaign to remove the words "offend" and "insult" from Section 18C of the Racial Discrimination Act was "very alive".

The section makes it unlawful in Australia to act in a way that is likely to offend, insult, humiliate or intimidate another person or a group of people, because of their race, the colour of their skin, or national or ethnic origin.
"It is conceivable that there will be a move in February next year to remove a number of contentious issues from 18C," Savva said.
Savva's husband Vincent Woolcock is a senior adviser in prime minister Malcolm Turnbull's office.
Last week, former prime minister John Howard gave a speech defending Leak's "brilliant cartoon" and calling the attacks on him "political correctness" and a "terrible assault on free speech".
Leak told the ABC's Lateline he thinks 18C is an "abomination".
"Freedom of speech is what created our civil and free society. It is all about the exchange of ideas, about letting people express their views in the marketplace of ideas," he said.

Liberal Democrat senator David Leyonhjelm, a staunch advocate for changes to 18C, defended Savva's comments, but others weren't so sympathetic.