Tanya Plibersek Just Straight Up Asked Why Viagra Isn't Taxed And Tampons Are
Tampons and sanitary pads are taxed but condoms and lubricants aren't.
Labor deputy leader Tanya Plibersek has labelled the tampon tax "ridiculous", and a "dumb decision" that brings in "bugger all money" and must have been created by a bunch of blokes sitting around a table.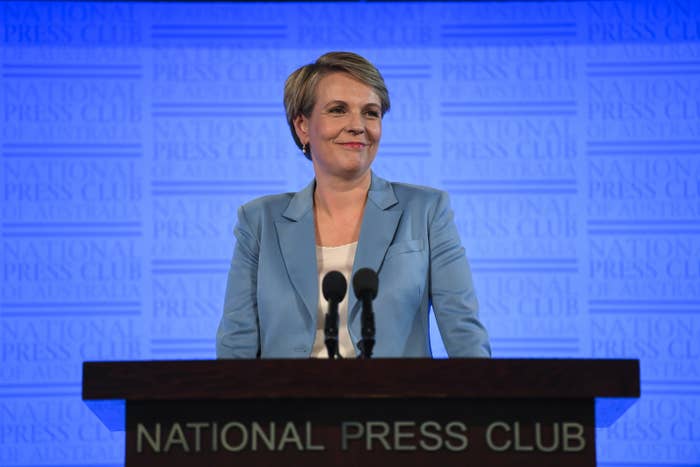 During a speech to the National Press Club for International Women's Day, Plibersek described the tax as what happens when male politicians don't consider the gendered impacts of the decisions they're making.

"Australia levies the GST [goods and services tax] on tampons but we don't apply it to Viagra!" she said. "Only a bunch of blokes sitting around a table would think that that was a good decision.
"It was a dumb decision when we made it in 1999, and 20 years later, it's still a dumb decision and we have to fix it."
When pressed on whether a Labor government would scrap the tax, Plibersek said it is ultimately a decision for state and territory governments, but doesn't think it is "beyond us".
"I really think that we can find a solution to this," she said. "I'll tell you what, in the scope of the whole federal budget and the amount we collect in GST ... I think that the technical term is 'bugger all'."
Under the current GST system "health products" including condoms, lubricants, sunscreen, nicotine patches and incontinence pads are tax-free.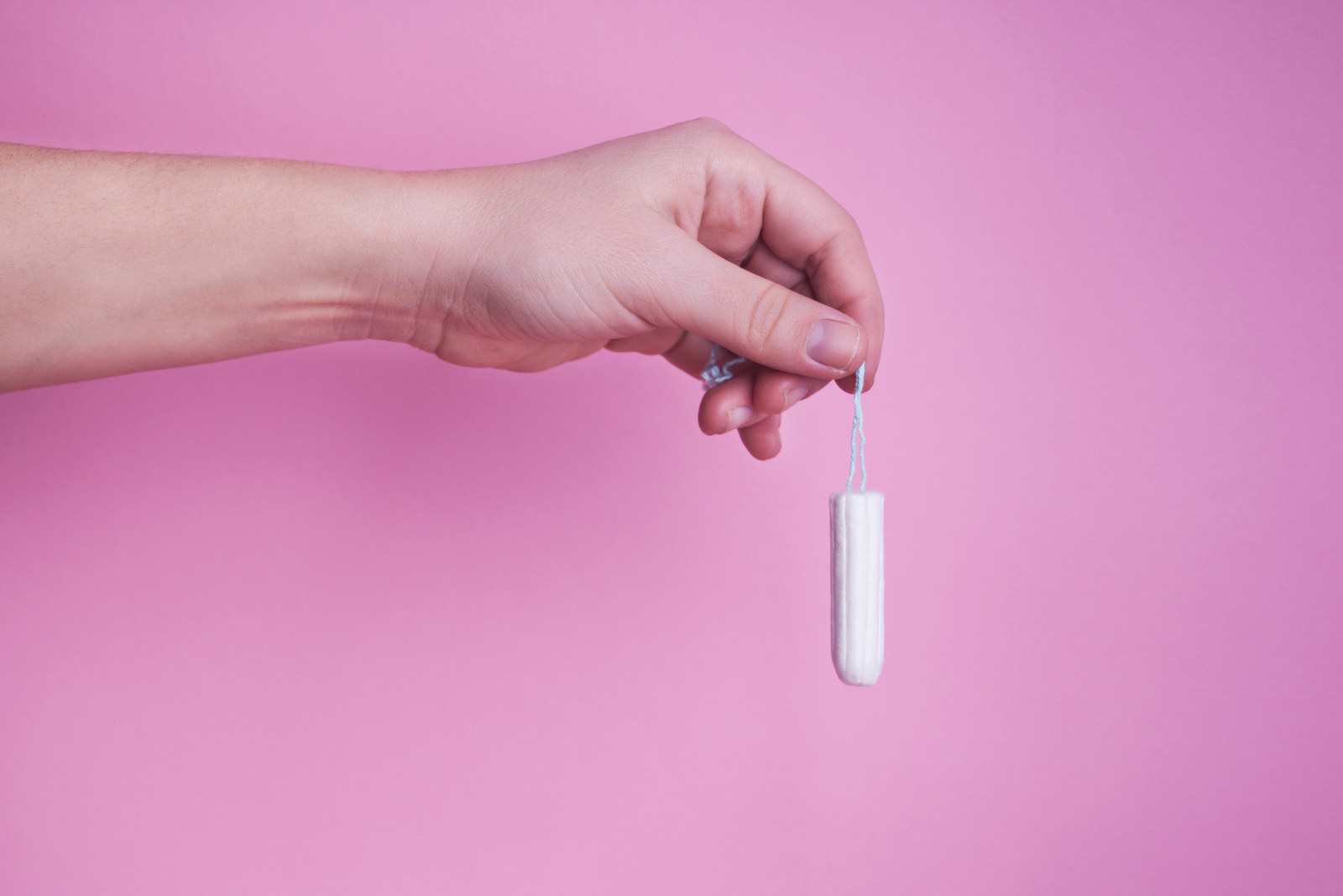 However feminine hygiene products, including tampons, sanitary pads and liners are classed as non-essential "luxury" items and therefore incur the 10% tax.
The Abbott and Turnbull governments have previously refused to consider removing the tampon tax, claiming the budget couldn't afford the fiscal hit.
But in June last year Labor had the opportunity to scrap the GST on tampons, pads and other sanitary items, and voted again it.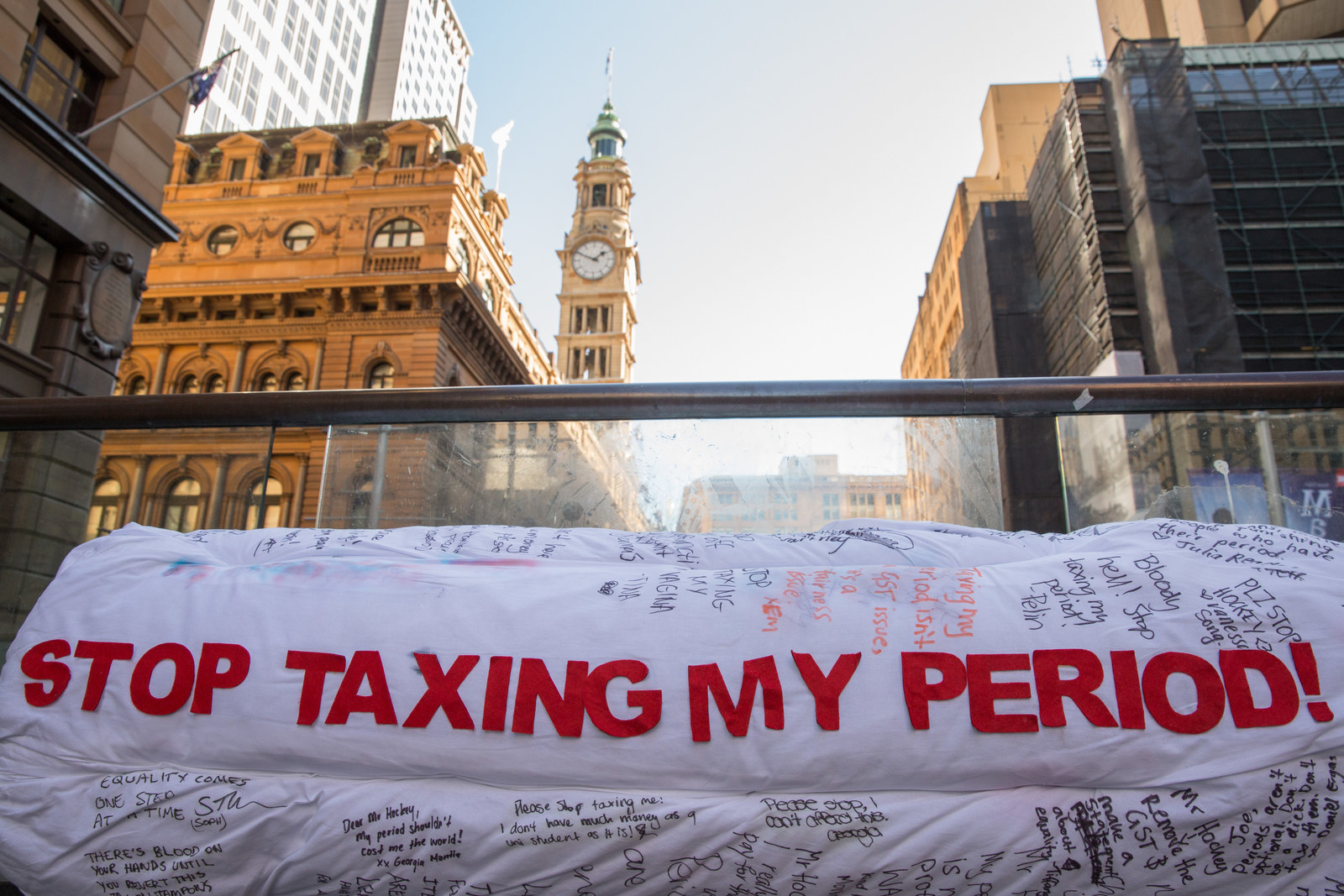 A Greens motion in the Senate to nix the tax failed 15-33 after Labor teamed up with the Coalition government senators to vote it down. The Greens, Nick Xenophon Team, Derryn Hinch, David Leyonhjelm and Lucy Gichuhi voted for it.

Former Greens senator Larissa Waters labelled the tax "sexist and opportunistic" and slammed the two major parties for voting against the amendment.

"Labor and the Coalition voted today to keep taxing women's biology," Waters said in a statement after the vote. "Periods are not a luxury, and sanitary items are not luxury items — they are necessities."
Unanimous support from the states and territories is required for any change to the GST.

Queensland, Victoria and the Australian Capital Territory have previously said they are in favour of removing it, with Western Australia, New South Wales, the Northern Territory and Tasmania opposed.
Modelling by the Parliamentary Budget Office last year, based on Treasury forecasts and data from the Australian Bureau of Statistics, showed removing the 10% GST on tampons would cost states and territories $115 million over three years.
During the 2016 election campaign Bill Shorten said that a Labor government would not scrap the GST from sanitary products, despite calling for its removal the previous year.
At the time of publishing Labor had not responded to questions about whether it would scrap the tampon tax if it wins the next federal election.
Plibersek said legislating wasn't always the solution to fixing gender inequality, but said a Labor government would bring back a women's budget statement and "introduce gender responsive budgeting practices".