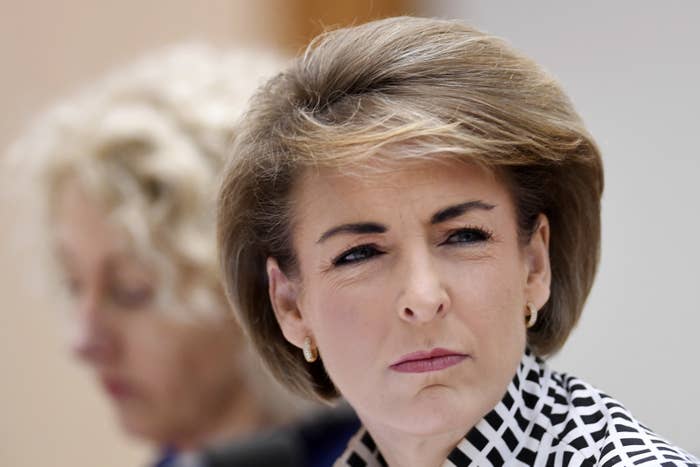 Employment minister Michaelia Cash is still refusing to answer questions about her and her office's involvement in tipping off the media about police raids on union offices, as she fronted a Senate committee for the first time in 36 days.
The raids were made by the Australian Federal Police (AFP) on the behalf of the Registered Organisations Commission (ROC) on the Australian Workers' Union's (AWU) Sydney and Melbourne offices in late October. The raids related to donations made by the union over a decade ago when it was led by current Labor leader Bill Shorten.

Cash attempted to shut down questioning in her opening statement, telling the committee that despite her belief she is not under investigation by the AFP, answering questions would be sub judice.
The majority Liberal committee granted the minister the right to claim public interest immunity and shut down questions.
Officials from the Fair Work Ombudsman (FWO) and the ROC also used this defence to refuse to answer questions.
Labor accused the government of hiding behind the sub judice convention, adding that the FWO and the ROC were complicit and not acting independently.
All denied the accusation.
After there had been no progress in the first 30 minutes of the committee meeting BuzzFeed News overheard ROC official Chris Enright say, "This has been a very productive half hour", and ROC commissioner Mark Bielecki reply "It has".
BuzzFeed also heard ROC and FWO officers say "I could do this all day" and Labor was "getting pretty desperate" during the committee break.

Bielecki and Enright admitted to making comments, but FWO officers denied making any comments.
Cash was also observed pointing across to someone across the room and twice exclaiming "girl power" during a committee break.
NSW Labor senator Doug Cameron asked the officials how they could ever expect be taken seriously ever again.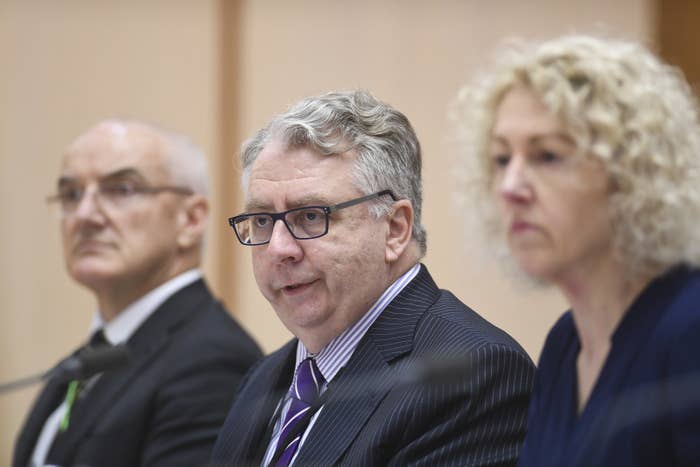 The government and the opposition accused the other of using the committee for political stunts.
Cameron said the government purposely stacked the committee with Liberal senators to help Cash's "cover-up" and restrict its interrogation.

Adding fuel to Labor's fire, Cash also confirmed she hadn't referred any other matter to the ROC, other than the donations made by the Shorten-led AWU.

In outlining the rules of the Senate, Odgers' Australian Senate Practice states: "The sub judice convention is regarded as applying to proceedings in committees. If, however, a committee has been directed by the Senate to inquire into a particular matter, the convention cannot be invoked in the committee to prevent the inquiry."
The employment committee is made up of four Liberal senators, Linda Reynolds (chair), Ian Macdonald, Slade Brockman and James Paterson. Labor is represented by Murray Watt and Doug Cameron. Cross bench senator Derryn Hinch was also in attendance.
Cash used her immunity defence to block any questions about David De Garis — the former senior media adviser who tipped off media outlets about police raids on union offices.
At one point in the committee Cash refused to answer Cameron's question about how long De Garis had worked in her office.
"Are you serious minister?" asked Cameron.
BuzzFeed News reported yesterday that AWU investigators have been unable to locate De Garis to serve a Federal Court subpoena.
De Garis resigned last month after admitting he tipped off the media about the Australian Federal Police's (AFP) raids on the AWU's Sydney and Melbourne offices in October.
The raids were part of an investigation by the Turnbull government-established watchdog the ROC into donations made by the union over a decade ago when it was led by current Labor leader Bill Shorten.

Media arrived at the offices before the raids took place, and BuzzFeed News revealed that media outlets had been tipped off by Cash's office.
After resigning De Garis was allowed to leave Parliament House with his work phone, and without providing Cash's office with a full debrief on the incident.
The following day, Cash told Senate Estimates her office was unable to locate De Garis and that he was not returning phone calls. However, he was still taking calls on his work phone to journalists in the press gallery.
Cash said today she hadn't spoken to De Garis since he resigned, but had attempted unsuccessfully to call him after his resignation. She said she was advised on Thursday October 26 that due to the likelihood of an AFP investigation, she should not attempt to contact him again.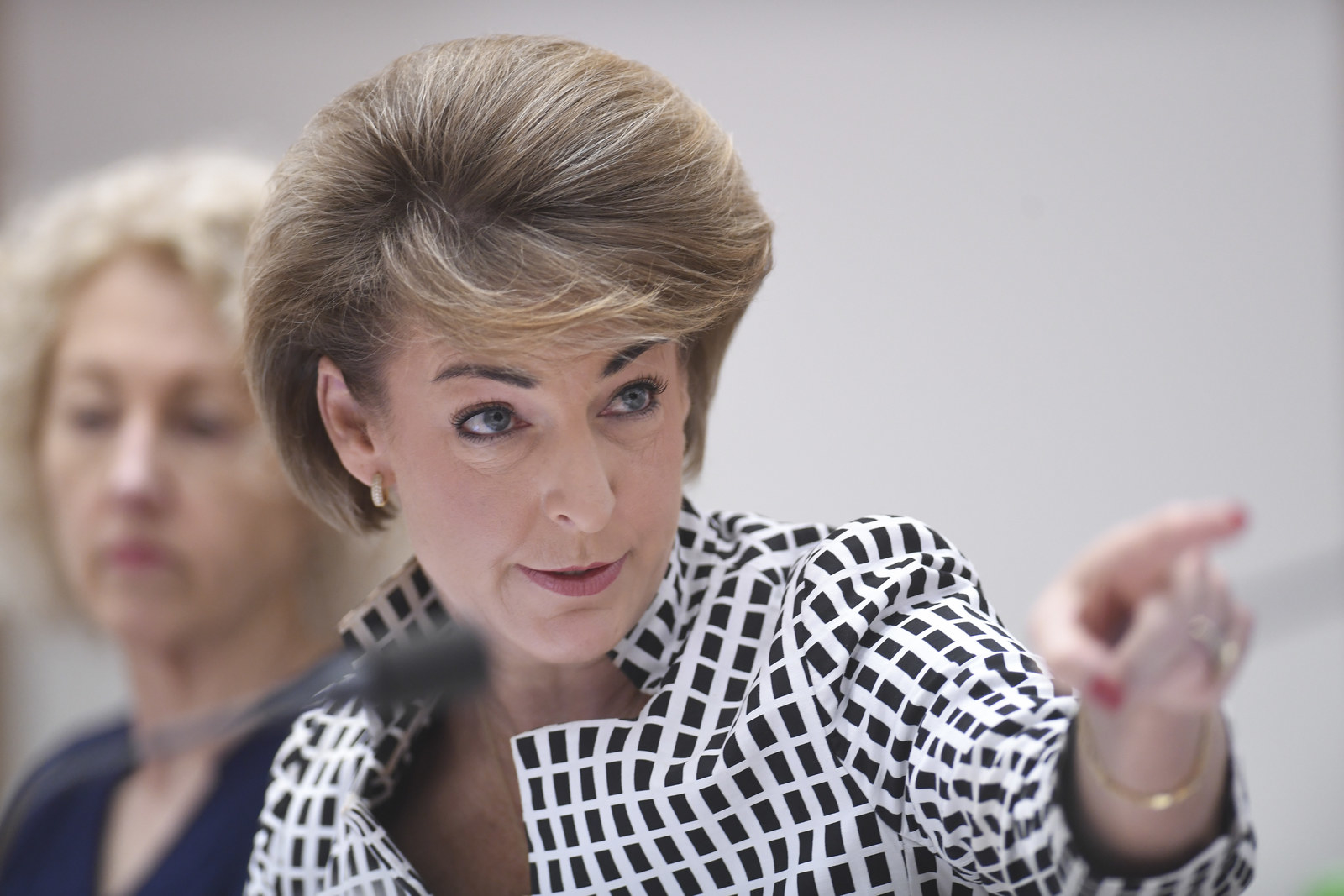 Labor has repeated its calls for Cash to resign.

"If the minister claims that she cannot answer any questions about the AFP criminal investigation, which clearly centres on her office, then she must stand aside immediately," shadow minister for employment and workplace relations Brendan O'Connor told BuzzFeed News.

"The prime minister must show some leadership and ask senator Cash to stand aside. By once again refusing to answer any questions, Michaelia Cash is attempting an obvious cover-up. The integrity of the government is shot."
Cash is also using the current AFP investigation to block freedom of information requests to release communication that would confirm exactly what she and her staff knew about the raids, when they knew it, and who they told.
The AWU requested any correspondence between Cash, her office and the ROC, in addition to any correspondence between the minister and relevant staff members. This could include any text messages, emails, phone lists and other correspondence.
A similar request made by BuzzFeed News was also denied.