A staff member in the office of employment minister Michaelia Cash has resigned after BuzzFeed News revealed journalists from two news outlets received a tip-off from Cash's office ahead of the Australian Federal Police (AFP) raids on the Australian Workers' Union (AWU).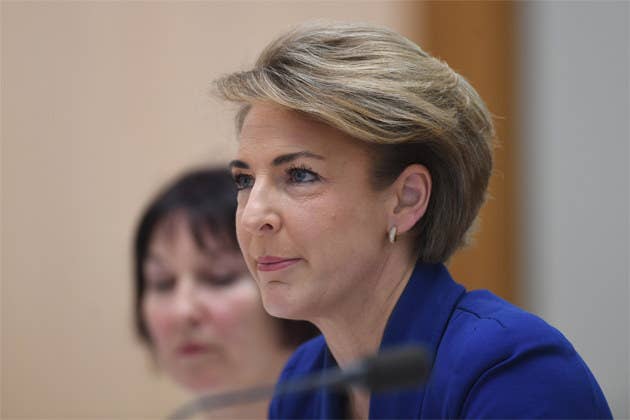 Cash told Senate Estimates on Wednesday evening she had been advised that "without my knowledge" a single staff member in her office found out from a "media source" about the raid, and then told journalists.
The minister said she was not aware of the information until the raids took place. The staffer is "very distressed", Cash said, and has now resigned.
The late admission was in contradiction to earlier statements from Cash, who had denied throughout the day that anyone in her office leaked the information. She later said she was not informed about it at the time.
The AWU Sydney and Melbourne offices were raided on Tuesday afternoon in relation to donations made by the union over a decade ago when it was led by current Labor leader Bill Shorten.

AWU secretary Daniel Walton told Sky News the media arrived outside both AWU offices 15 minutes before the AWU received a phone call advising it that a warrant had been issued. Walton said that when asked, members of the media told AWU staff they were there to cover the raid.
Cash denied five times her office leaked the information, telling Senate Estimates her office was not informed about the raids until they had begun.
"I found out as it unfolded on the television after I returned from a meeting yesterday about 4.45pm on the ABC," Cash said on Wednesday morning.
"My understanding was that a phone call was made to my office once the search warrant was issued just before I saw it on the television ... 4.30, 4.45pm," she said.
When asked if she or her office advised any other person about the raid, Cash said: "No, as I said I literally watched it on the television unfold myself".
When asked again if anyone in her office had tipped-off the media, Cash said: "I said my office received a phone call from the Registered Organisation Commission notifying them that search warrants were being executed as the phone call was being made."

When asked a third time, Cash said her office fielded media calls for her to respond after the raids, but denied it had tipped-off the media.
"I have full faith in my staff," she said.
When asked a fourth time, Cash said she could "assure" senators that her office "did not find out about the raids until after they were being conducted".
Cash then refuted the claims for a fifth time saying:
DOUG CAMERON: Can you assure the Senate that no-one in your office called any media outlets about 3.30 yesterday?

MICHAELIA CASH: Yes I can and quite frankly I am offended on behalf of my staff as to those allegations. They are very serious allegations.

CAMERON: They are questions.

CASH: They are very serious allegations and I refute them.
Prime minister Malcolm Turnbull later told Question Time: "The minister for employment has assured me that she did not advise any journalists about the raid ... she is in estimates, I believe, this afternoon, and will no doubt have the opportunity to go into this in great detail."

BuzzFeed News has spoken to journalists who claim they received a phone call from Cash's office an hour before the raids, to make sure there would be cameras outside the AWU offices in Melbourne and Sydney.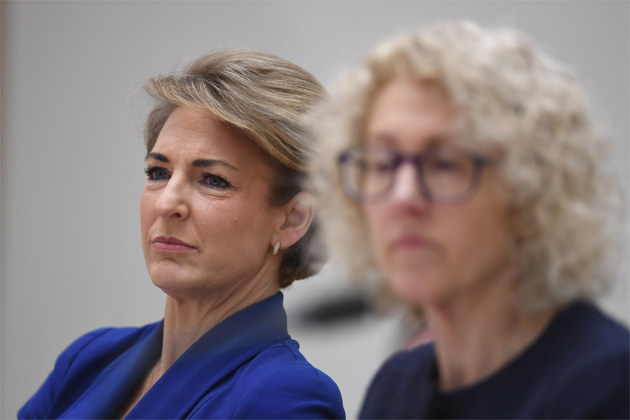 The journalists say Cash's office phoned them around 3.30pm on Tuesday with the location and time of the raid, emphasising that it would take place at a union office.
The staffer pointed out the union in question, the AWU, used to be run by Labor leader Bill Shorten.
Labor has backed independent senator Nick Xenophon's call for an independent inquiry to establish who tipped-off the media prior to the AFP raids.

"If Turnbull and his Liberals have nothing to hide, then they must support this inquiry," MP Brendan O'Connor said. "Turnbull and his Liberals need to immediately answer what they knew, when they knew it and who they told."
Cash's office had not responded to questions at the time of publishing.