Eleven outdoor Work for the Dole sites run by employment contractor NEATO in Queensland – where young people were tasked with upgrading toilet blocks, weeding and watering – have been shut down, documents from the Department of Jobs and Small Business obtained by BuzzFeed News reveal.

The government-sponsored sites were suspended in the months following the death of 18-year-old Josh Park-Fing more than two years ago.
At the time of his death Park-Fing was attending a Work for the Dole program at the Toowoomba Showgrounds arranged by NEATO, earning $218.75 per week. It's suspected he died from head injuries sustained when he fell from a flatbed trailer being towed by a tractor.

In April 2016 the Toomwoomba Showgrounds site was shut down and has not reopened.
Documents from the Department of Jobs and Small Business reveal 10 other outdoor sites involving "plant and equipment" managed by NEATO in Queensland were also closed.
A spokesperson from the department told BuzzFeed News the sites weren't shut down over specific safety fears.
"This was a proactive step the department took and was a precautionary measure only because the activities involved the use of plant and equipment," they said.
The documents obtained by BuzzFeed News reveal the 11 sites that were closed, and the activities that young people had been tasked with that were subsequently deemed potentially too dangerous.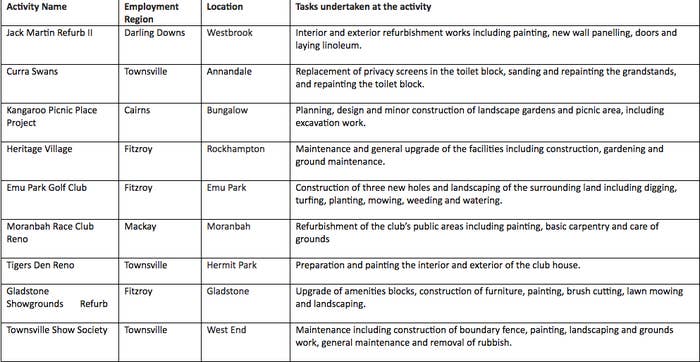 The Townsville and Fitzroy regions each had three Work for the Dole sites shut down.

At the Townsville Show Society in West End, jobseekers were constructing a fence, painting, landscaping, and removing rubbish. In Townsville's Hermit Park workers were painting the interior and exterior of the local AFL team's club house, and in Annandale they were upgrading the toilet block at the Curra Swans club house and repainting the grandstands.
At the suspended sites in Fitzroy activities included constructing "new holes", turfing, planting, brush cutting, moving, weeding and watering.
Southwest of Toowoomba in Westbrook, young people were doing interior and exterior refurbishments to a sporting complex, including painting, wall panelling and laying linoleum.
At Kangaroo Picnic Place in Cairns jobseekers were required to do minor construction of landscape gardens, including excavation work.
At the Mackay worksite they were refurbishing the Moranbah Race Club's public areas including painting, basic carpentry and ground keeping.

Construction work being completed at the YWCA in East Toowoomba by Work for the Dole participants has also been stopped.
Martin Hehir, the deputy secretary for employment, told Senate Estimates that NEATO is still being used by the government, but isn't allowed to run Work for the Dole sites.
"We've also retained the right to undertake or impose further penalties [on NEATO] depending on the outcome of the Toowoomba Magistrates Court," Hehir said.
Hehir also said work, health and safety practices on job sites have been updated since Park-Fing's death, including compulsory risk assessments for each Work for the Dole activity.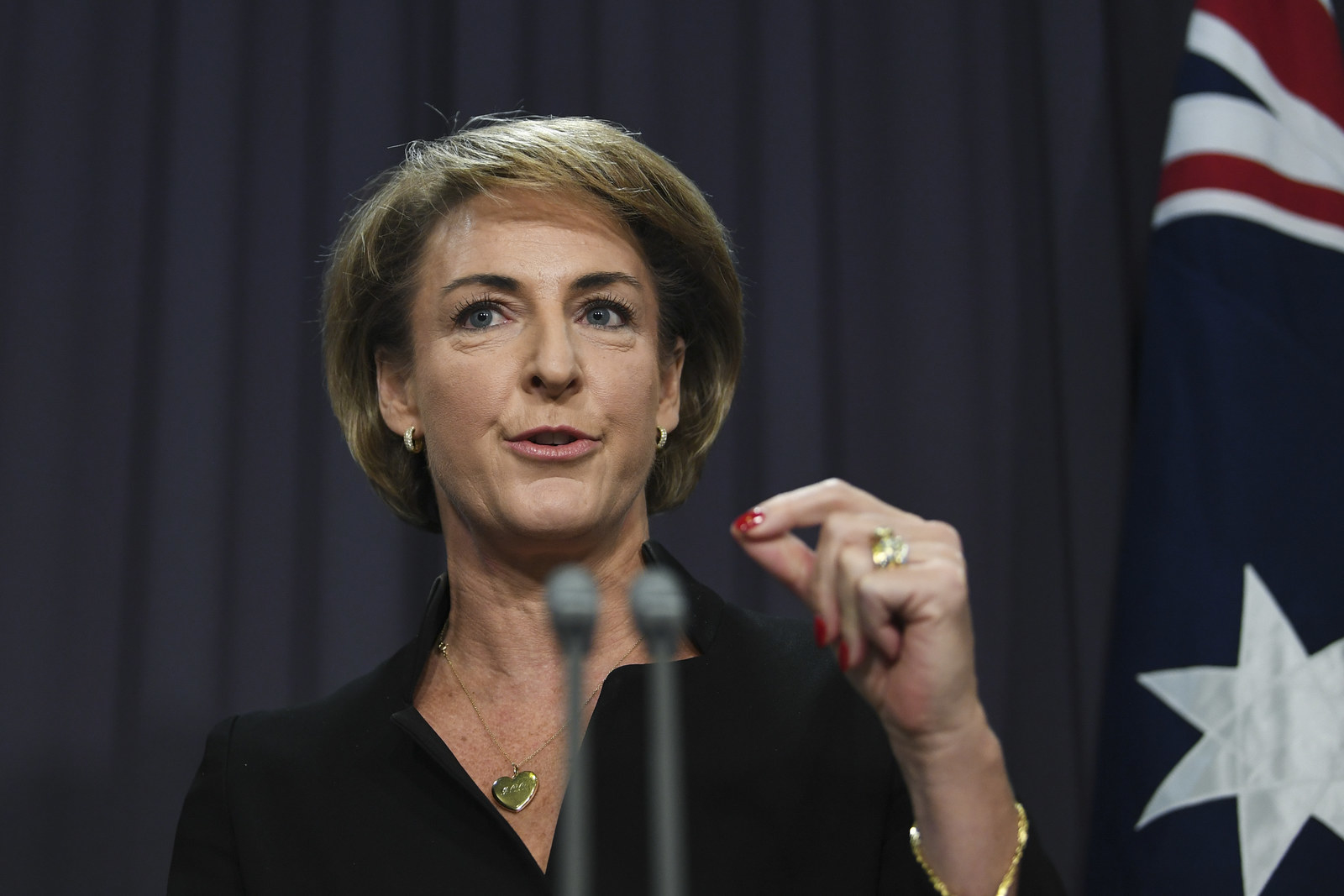 Two years on, Josh Park-Fing's distraught family is still waiting for answers over the cause of his death.
The department has continually refused freedom of information requests to release a copy of the Work for the Dole risk assessment for the Toowoomba work site where Park-Fing died, because it contains information that could "harm" NEATO.
The teenager's father Ian says text messages exchanged with his son hours before his death – seen by BuzzFeed News – show the teenager was injured yet made to continue working.

Jobs minister Michaelia Cash promised to conduct an investigation and publish a report within a month of Park-Fing's death. Nothing has been released.
Forensic teams from Workplace Health and Safety Queensland investigated Park-Fing's death but have yet to complete their final report. The Department of Employment (now the Department of Jobs and Small Business) provided an internal report to Cash in September 2016, which she has declined to release publicly.
But the report has been given to NEATO.
Cash says the government won't release any details of its internal review until the matter is settled in the Toowoomba court.
In November, the Queensland Office of Industrial Relations charged the Royal Agricultural Society of Queensland (RASQ), NEATO and Work for the Dole project coordinator Adrian Strachan for alleged breaches of the Work Health Safety Act 2011 over Park-Fing's death.

It's alleged the RASQ failed to implement adequate systems to prevent workers riding on the trailer, including ensuring workers were adequately supervised; and that the RASQ could have better maintained the tractor. If guilty, it faces a maximum fine of $1.5 million for each charge.
NEATO allegedly failed to comply with its primary duty of care and if found guilty faces a maximum fine of $500,000.
Strachan has been charged with failing to comply with his duty as a worker. If the allegation is proven he faces a maximum fine of $50,000.
The matter will be back in court on June 22.