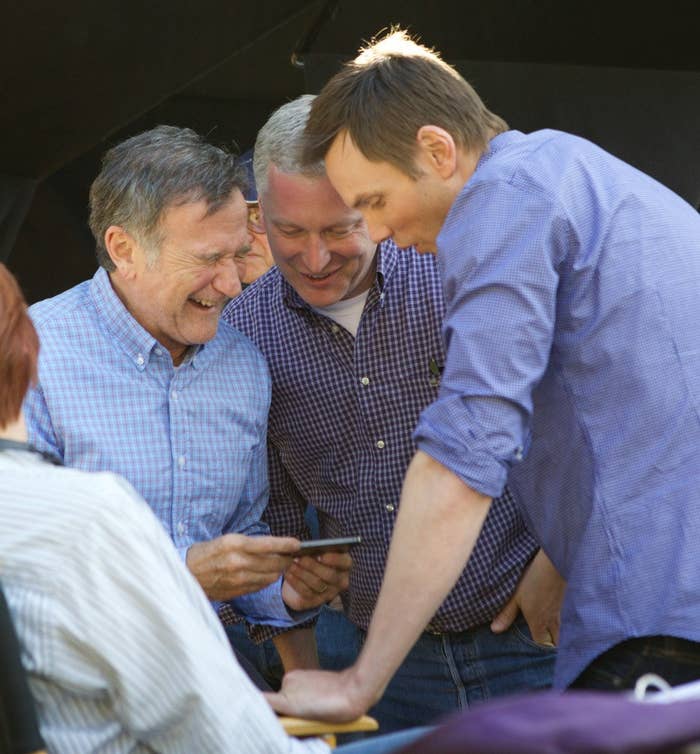 In the wake of his death on Monday, Robin Williams left four feature film projects yet to be released.
The first one to open in theaters will be A Merry Friggin' Christmas, which debuts theatrically and on demand on Nov. 7. Williams plays the eccentric and somewhat estranged father of Boyd (Joel McHale), who begrudgingly brings his family to his father's home for Christmas and suffers through his family's bizarre behavior. When Boyd realizes he forgot his son's presents, he and his father have to brave a blizzard to go get them.
The film co-stars Lauren Graham, Candice Bergen, Wendi McLendon-Covey, Pierce Gagnon, Clark Duke, and Oliver Platt. A rep for the film told BuzzFeed that Williams' death will not affect the film creatively.
Watch a clip from the movie below:
Courtesy of Entertainment One Films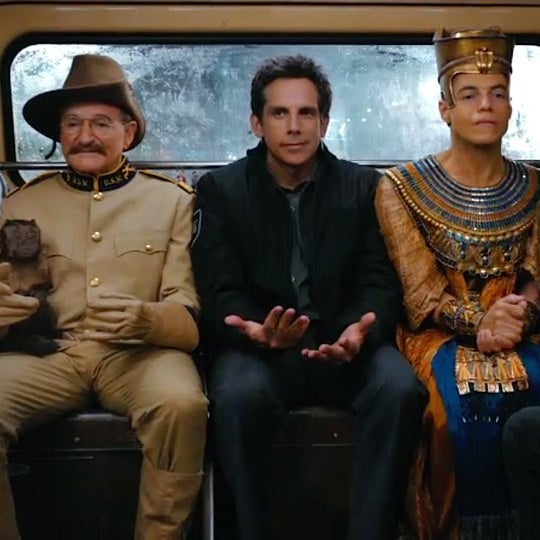 Night at the Museum: Secret of the Tomb, which opens Dec. 19, is the third film in the blockbuster franchise starring Ben Stiller; Williams will reprise his performance as President Teddy Roosevelt. Williams' death will not affect the film, according to a rep from Fox. You can watch the trailer here.
On the other end of the spectrum, the small independent film Boulevard, which premiered this spring at the Tribeca Film Festival, follows a deeply closeted man in his sixties who picks up a gay street hustler one night in his car — but pays him only for his time, not for sex. In his review in Variety, Peter Debruge wrote that Williams "projects a regret so deep and identifiable, viewers should have no trouble connecting it to whatever is missing in their own lives — whether those regrets are romantic, sexual, professional or spiritual." The film does not yet have distribution in the U.S.
And finally, Williams provides the voice of a dog in the high concept comedy Absolutely Anything, about a man (Simon Pegg) who is given the ability to do, well, absolutely anything by extraterrestrials (voiced by Monty Python alumni John Cleese and Terry Gilliam). Williams completed all his work on the movie, and director Terry Jones (also a Python alumnus) is in post-production on the film, which likely will see a release in 2015. Click here to read more about Williams' performance in the film, including why he spent his own money to help complete his role.