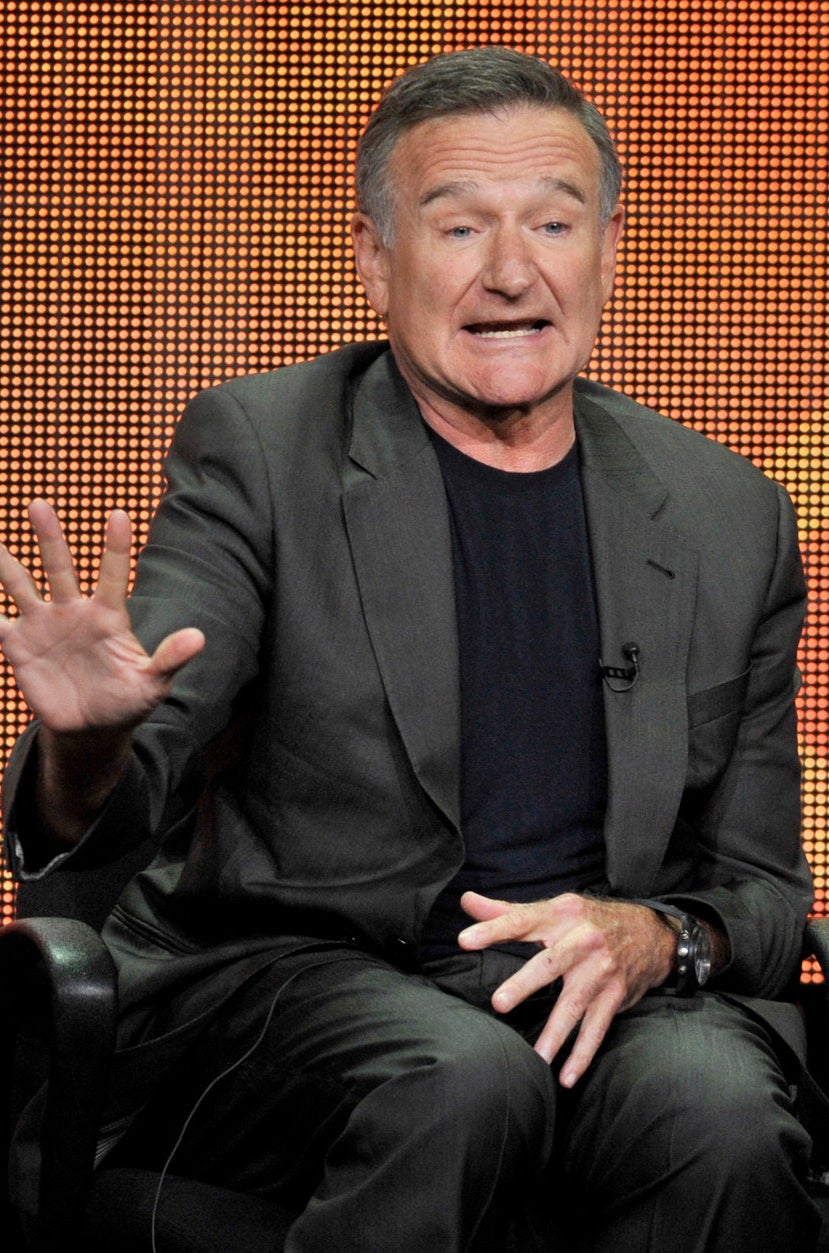 One of the final performances audiences will get to see from Robin Williams, who died of suicide on Monday after a long battle with depression, would not have been the same without the actor-comedian dipping into his own pockets.
In Absolutely Anything, Simon Pegg stars as a regular bloke who's endowed with the ability to do anything he wants thanks to aliens voiced by Monty Python alumni John Cleese and Terry Gilliam. (Fellow Python compatriot Terry Jones co-wrote and directed the film.) And one of the first things Pegg's character does, producer Mike Medavoy explained to BuzzFeed, is command his dog — voiced by Williams — to talk.
"The dog says, 'Biscuit!'" the producer explained. "And he says, 'Biscuit? I told you you could talk. That's one word!' The dog says, 'I'm not going to talk until I get my biscuit.'"
Absolutely Anything is still in post-production, and Medavoy said they aren't seeking U.S. distribution until it's completed. (Lionsgate is releasing the film in the U.K.) But the producer also stressed that Williams had finished his work on the film, and will be the voice audiences hear when the dog chooses to speak. But it took some time for Williams to get to a place where he and the filmmakers were happy with his performance.
"What was interesting was he started off doing it one way — tried it, it didn't quite work," said Medavoy. "Then, the [filmmakers] came over from London. He tried it again. And then I was driving I think to one of my kids' basketball games and he called and he said, 'I just had an inspiration. I just figured out how to do it.'"
"It was a great idea," noted Medavoy. In order to make sure it made the film, Medavoy said that Williams shouldered the considerable expense to rent out a studio to record his role one final time. "It's in the movie."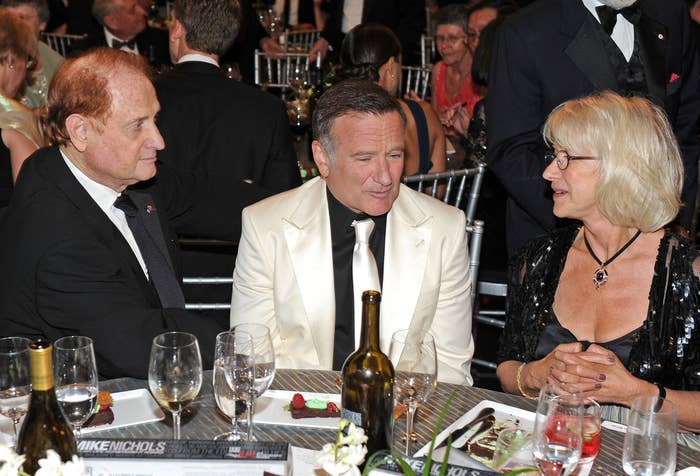 From his days running the production company Orion Pictures in the '80s and '90s, to working as an independent producer with his company Phoenix Pictures, Medavoy has overseen five of Williams' films, including 1990's Cadillac Man and 1991's The Fisher King and Hook.
"I talked to him, like, four weeks ago," said Medavoy. "There was always a sense that there was a fragile but yet very real person there — at least, from what I knew of him."
Williams openly spoke about his struggles with alcohol and drug addiction, and clinical depression, and his death had Medavoy reflecting on how complicated working in Hollywood can be for people dealing with those issues. "It really is terrible," he said of Williams' death. "It speaks, you know, volumes about a lot of things: I think the value of life; the business that we're in; the pain that it causes a lot of people. I don't expect anything to change. A lot of people abuse alcohol and drugs. A lot of people [are] mainly affected by the ability to basically have everything and, in effect, feel as though they have nothing."
Medavoy also understood why so many figures in Hollywood have been deeply affected by Williams' death. "There's a reason why so many people have rallied [around him]," he said. "A lot of people in the business really liked him."