Now, you're likely aware that Hot Ones is a show that combines hot questions with even hotter wings*. Khloé Kardashian is someone who does not typically eat chicken nor hot sauce. So what could possibly go wrong when Khloé and Hot Ones combined???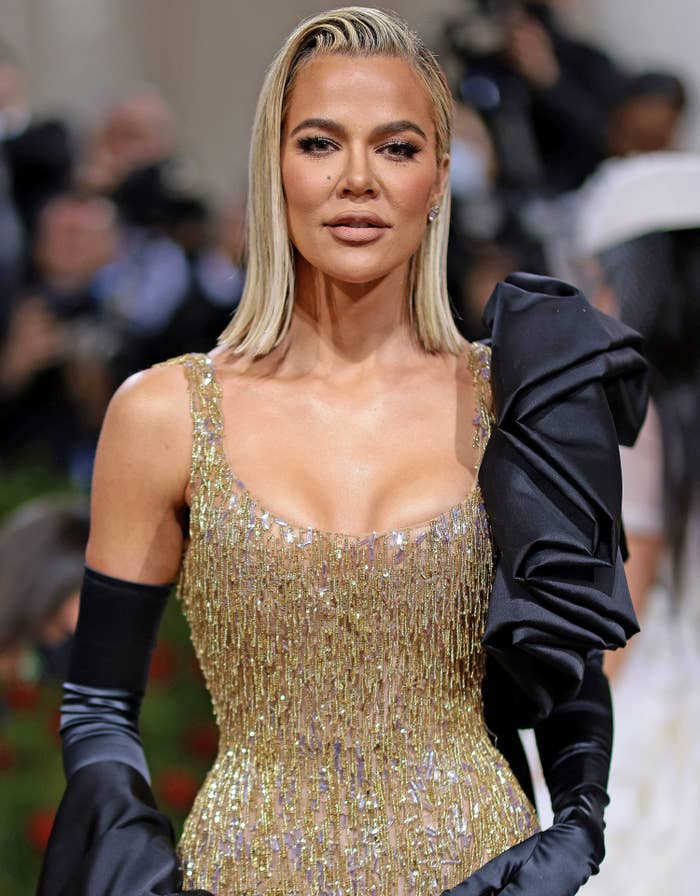 Things started off quite well! There was even a bit of chicken-based flirting!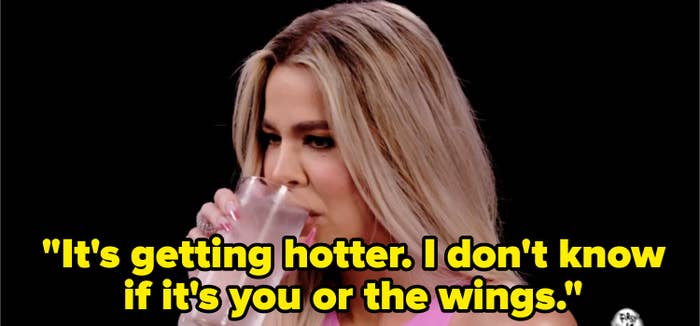 Alas, things took a turn when hot sauce Da' Bomb — the Achilles' heel of many a hot sauce aficionado, coming in at 135,600 units — was busted out.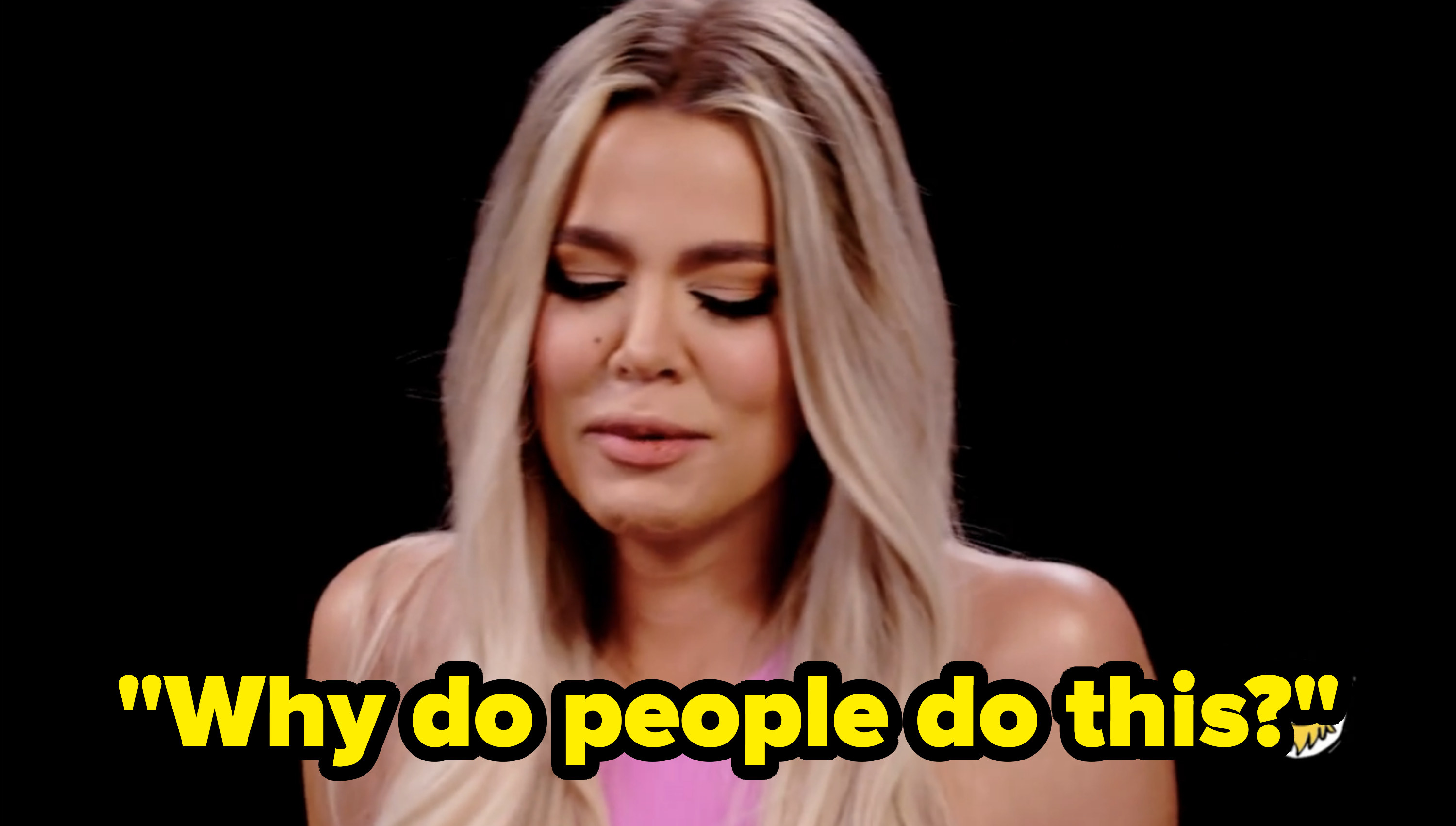 And oh the tears, how they begin to fall.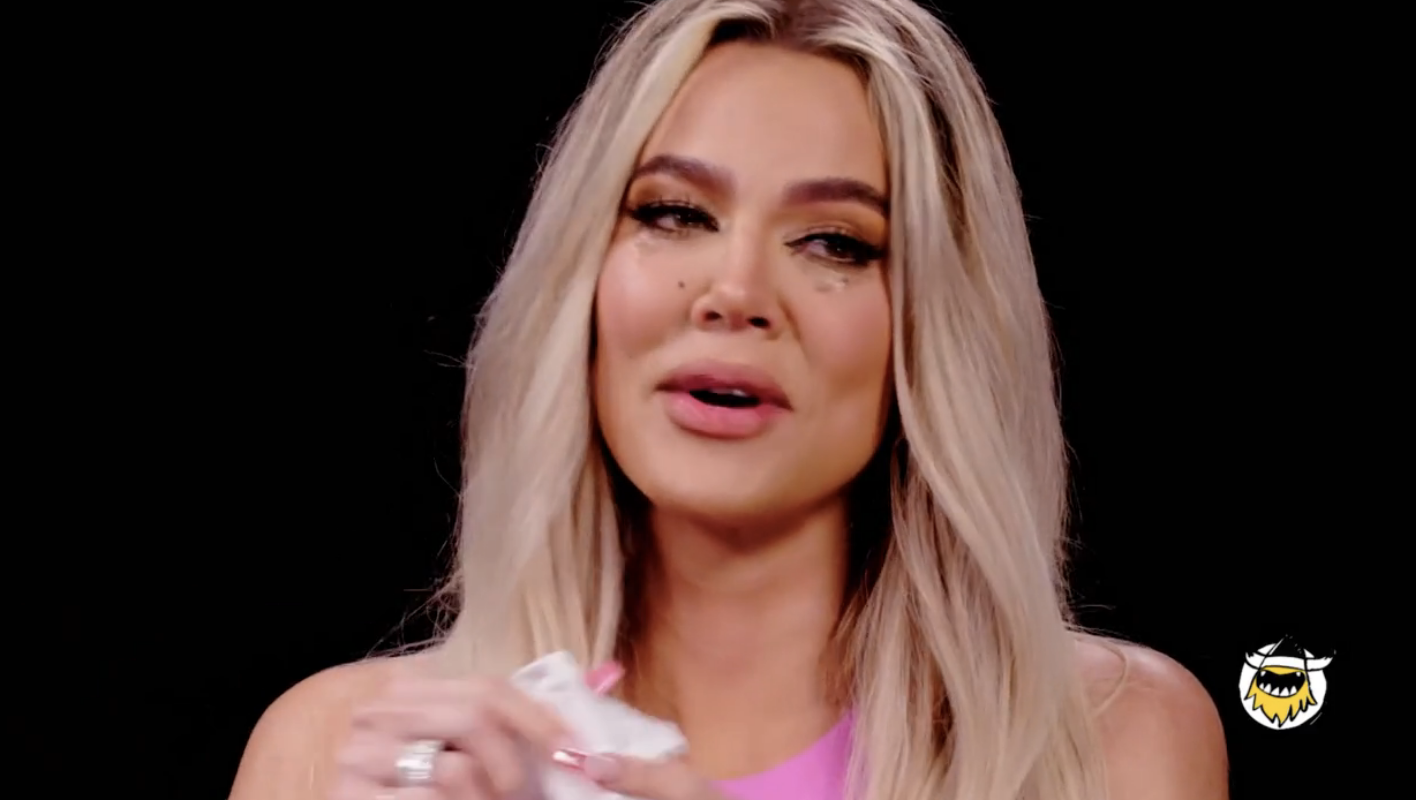 Khloé even has to assure someone off camera that she's "fine."
All is well!!!!!!!!!!!!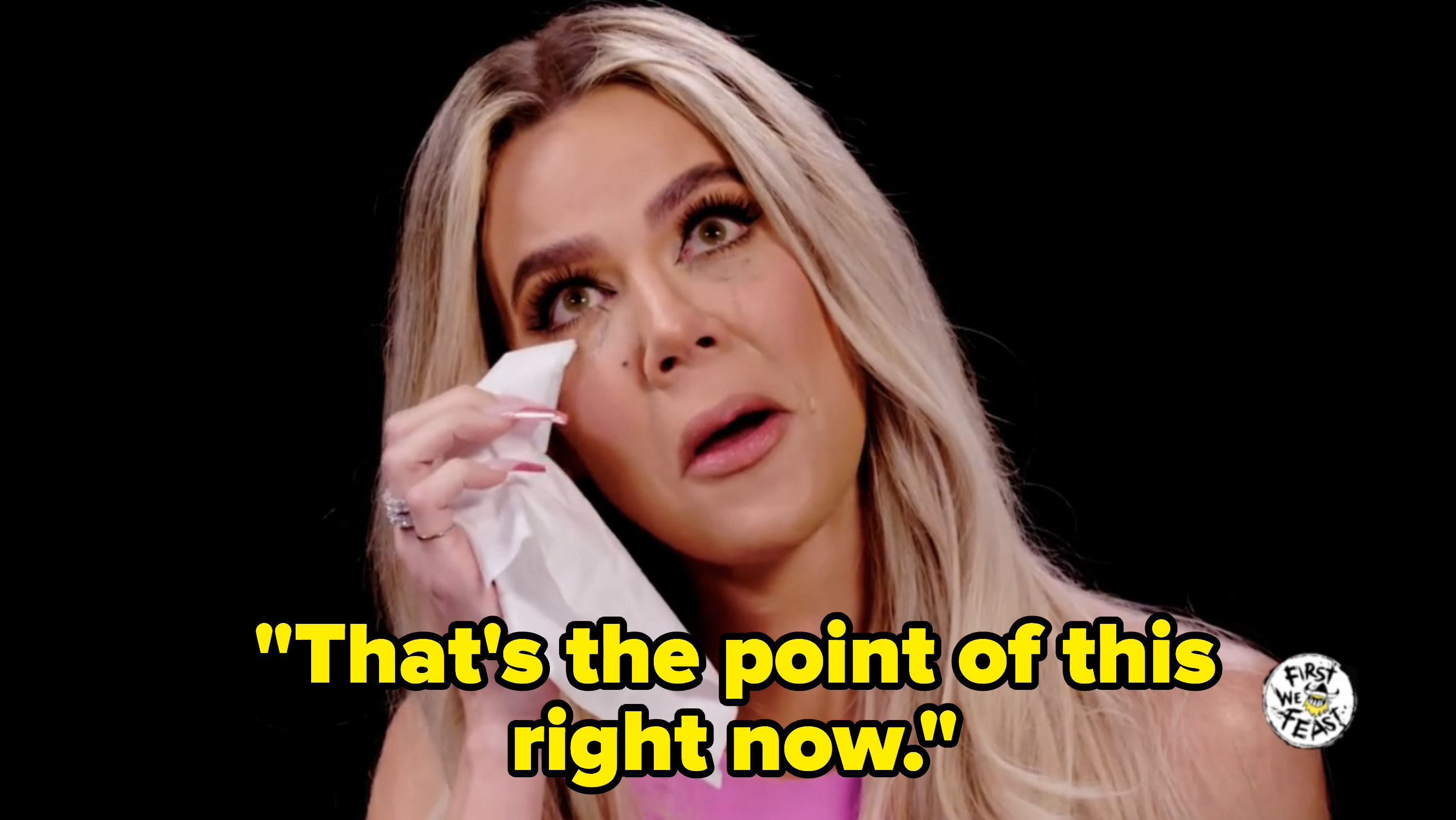 Personally, it's giving me this:
Now, I'm not saying that someone off-screen then touches up Khloé's makeup by the time she answers the question (what cocktail she'd pair with Da' Bomb). Maybe she just has very little fear when it comes to eyes and spice hands! Or is extremely accurate with a tissue!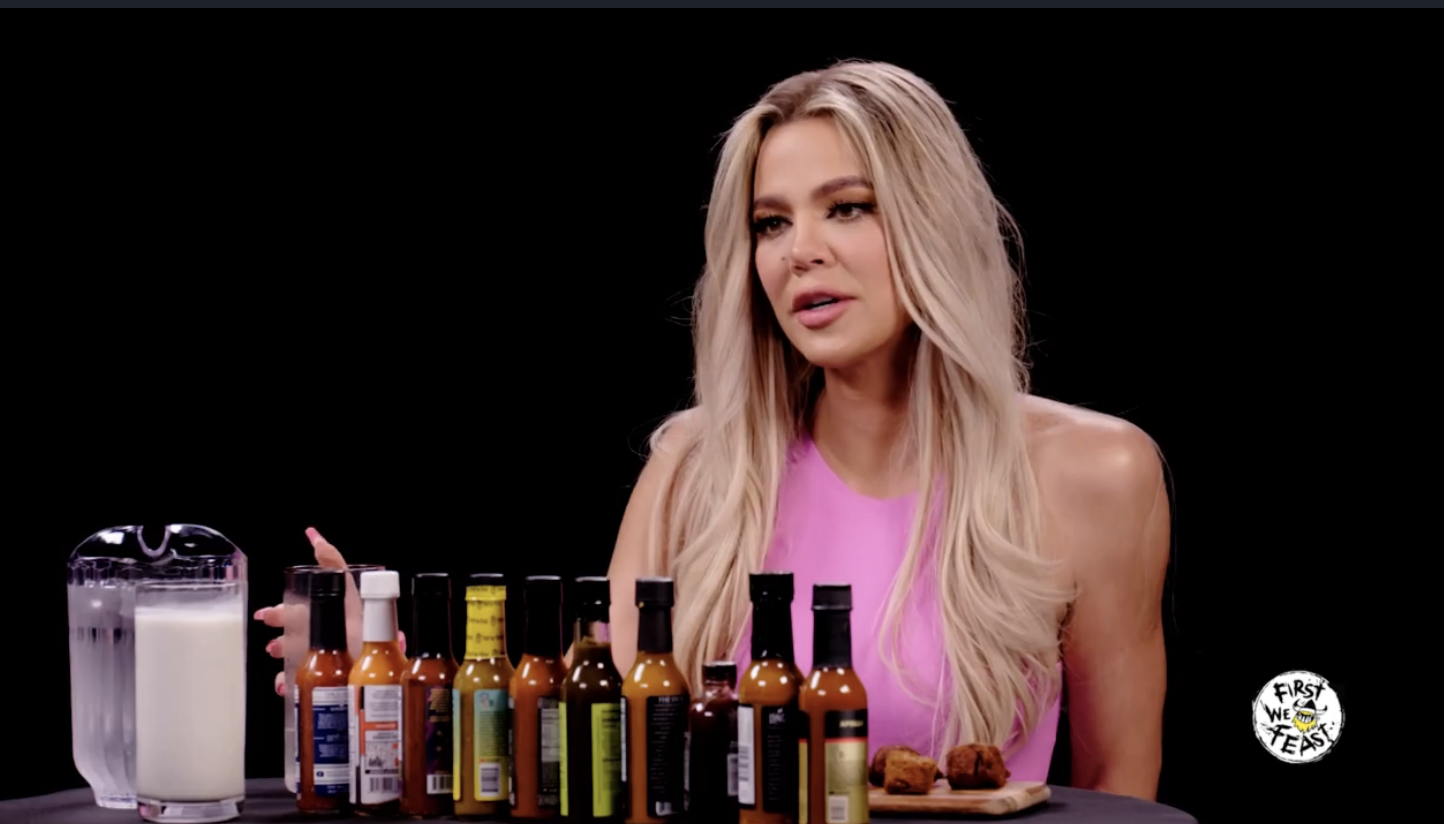 As for Khloé's "wings of death" cocktail pairing, it's a culinary delight: