Lea Michele and Cory Monteith begin working together on Glee in 2009, playing the roles of Rachel and Finn.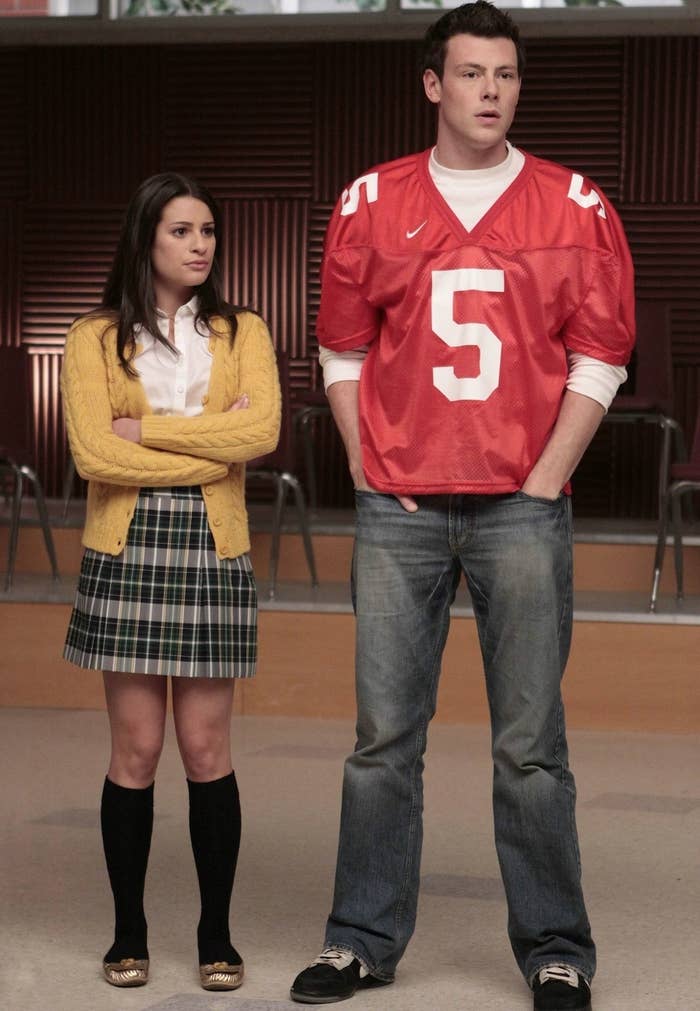 Though rumors begin circulating in early 2010 that Monteith and Michele are a couple, the two adamantly deny any off-screen romance.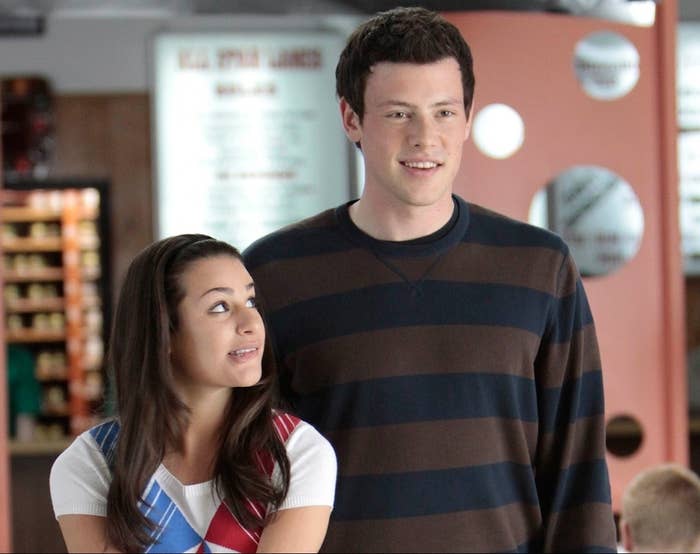 When asked during their Teen Vogue cover shoot if Lea's boyfriend at the time, Theo Stockman, was jealous of Michele kissing Monteith on the show, she responds: "My boyfriend is an actor as well. So he understands."
When asked if he was seeing anybody at the time Monteith simply replies, "No."

In late 2011, Michele and then-boyfriend Theo Stockman officially end their relationship.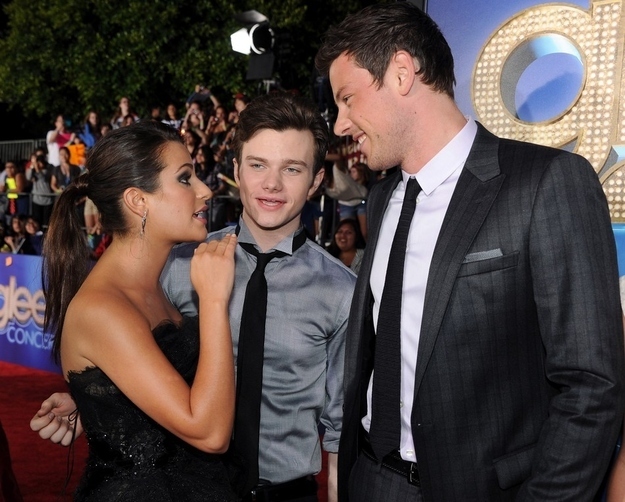 By mid-2012 the two are officially a couple.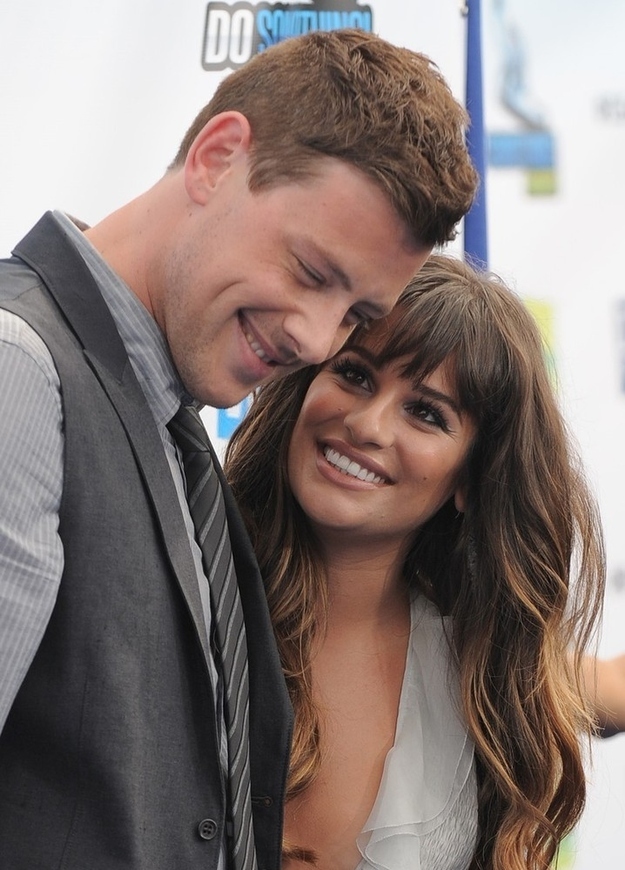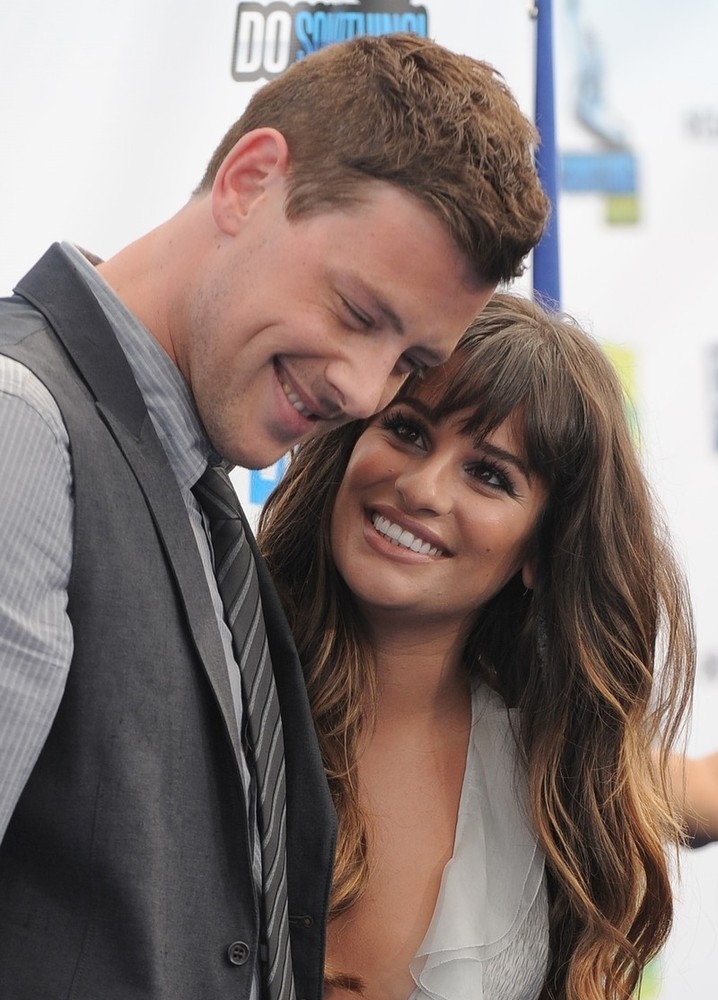 Becoming virtually inseparable, the two begin taking trips together.
Cory Monteith
@CoryMonteith
And appearing at public events as a couple.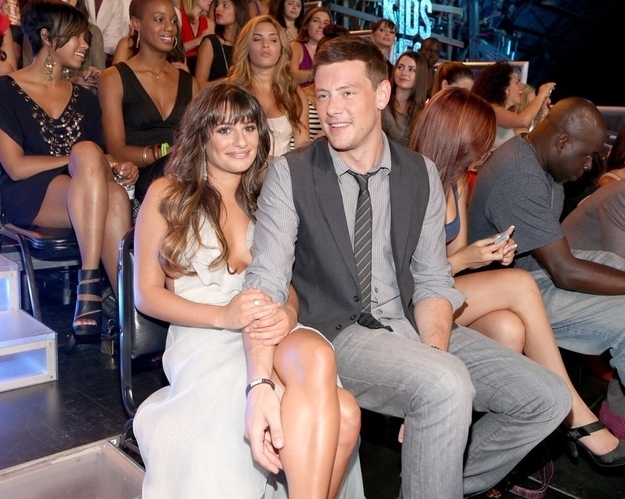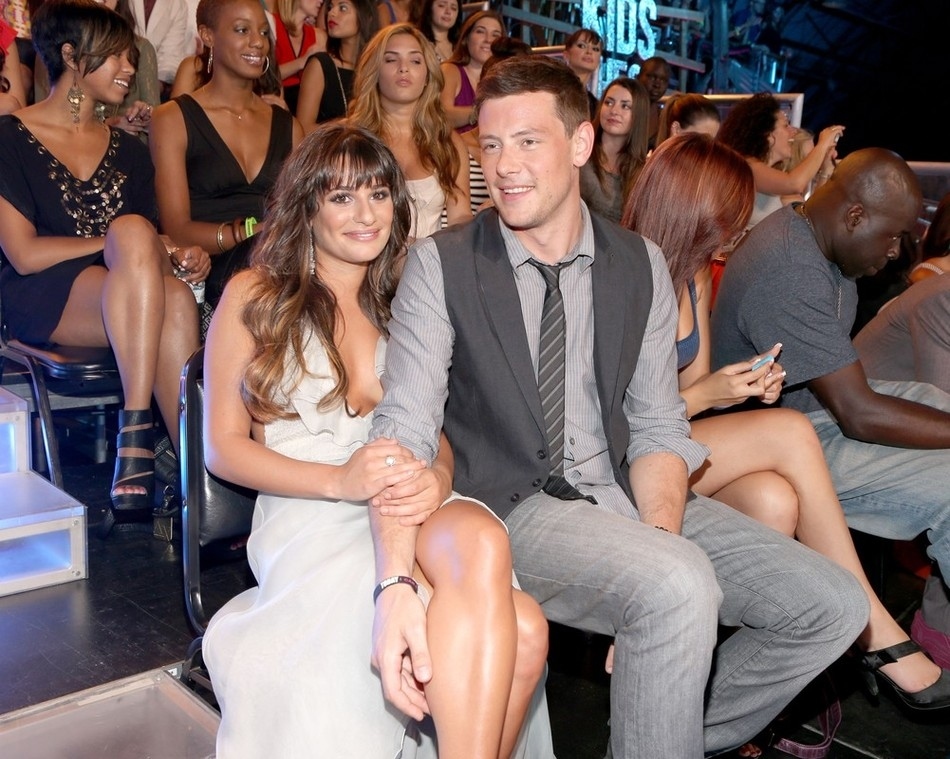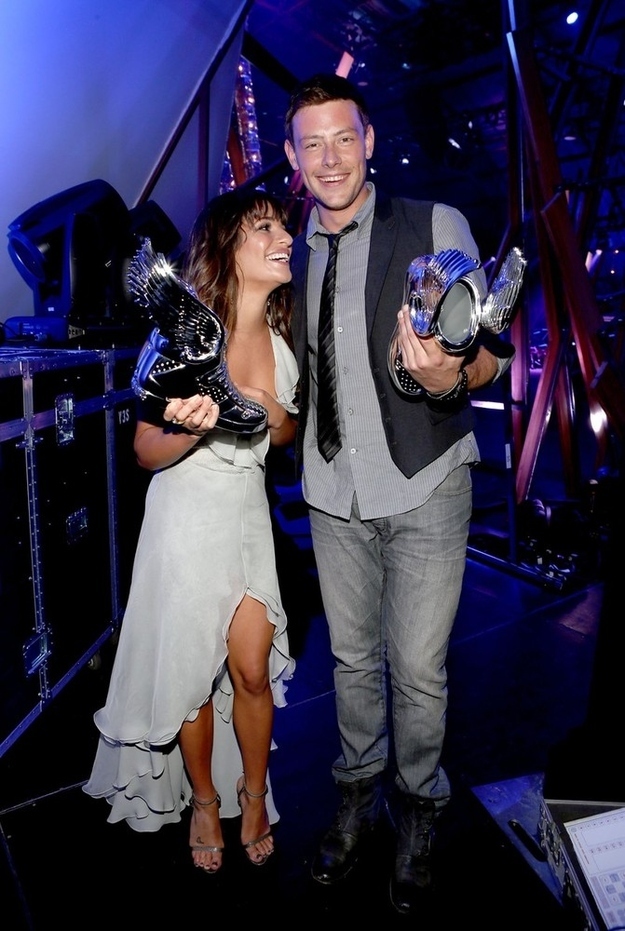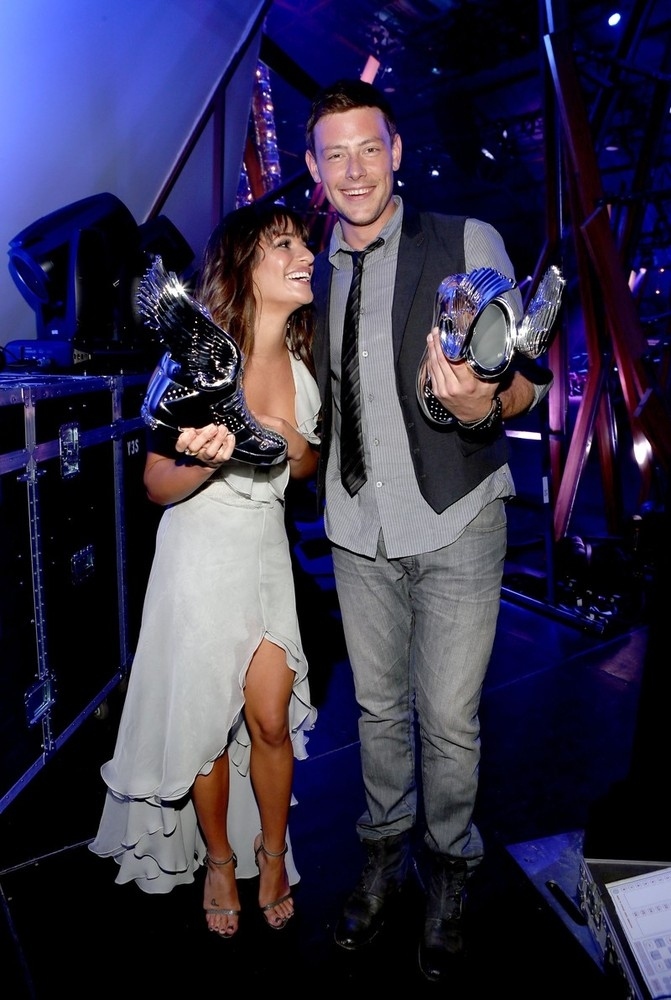 Lea Michele
@msleamichele
Here we come! :) #SAGawards2013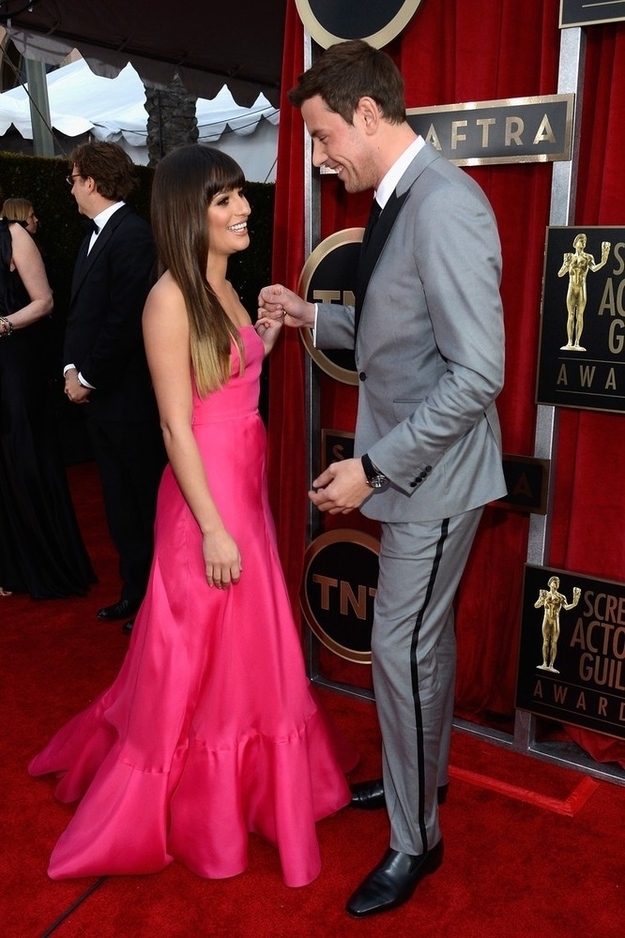 In her January 2013 Marie Claire interview, Michele says the following about her relationship with Cory: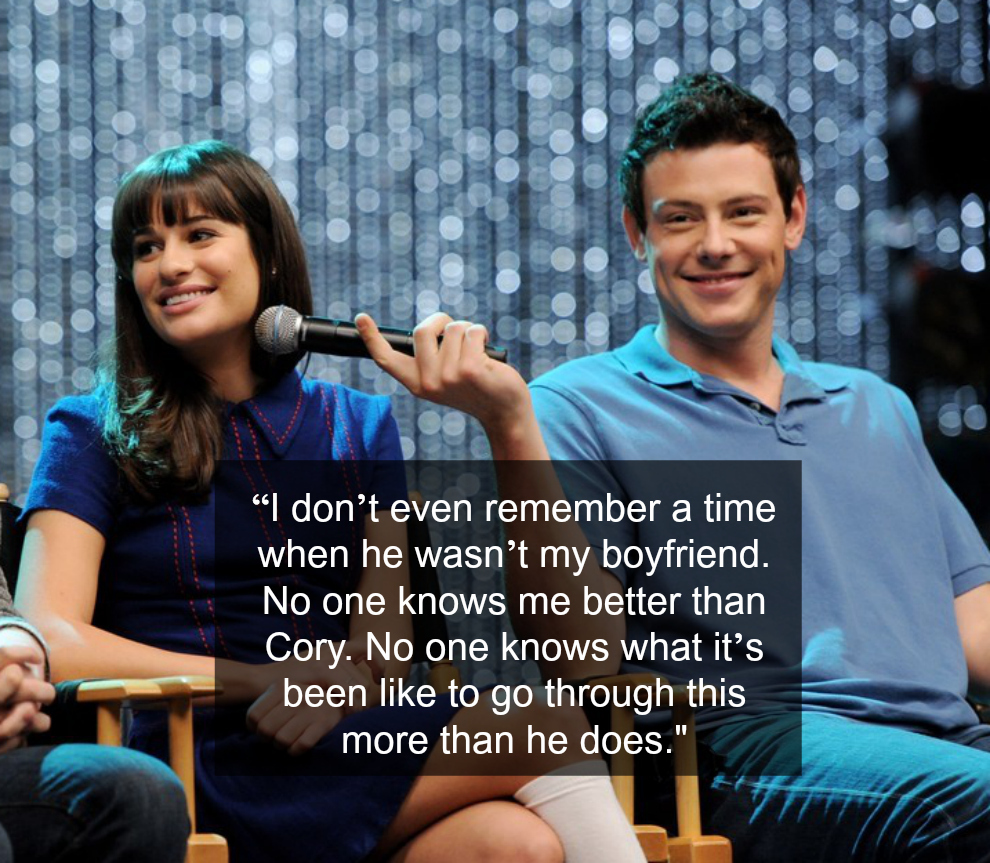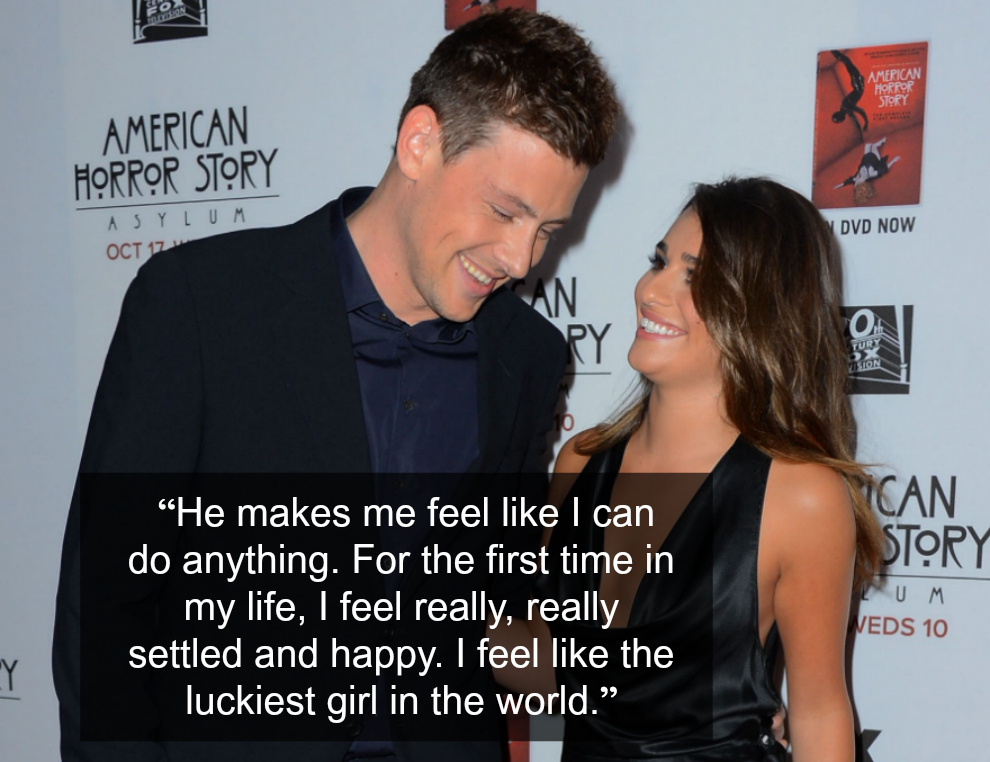 In April 2013, Monteith voluntarily admits himself to rehab for drug addiction.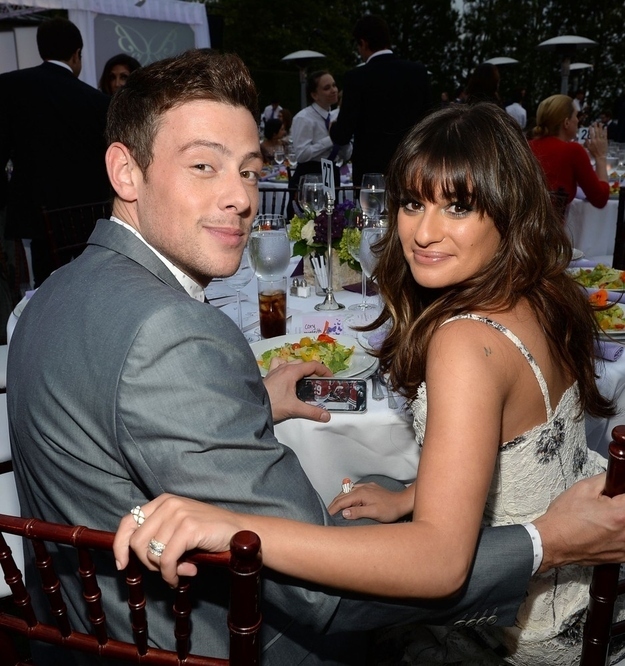 And Michele releases the following statement to People: "I love and support Cory and will stand by him through this. I am grateful and proud he made this decision."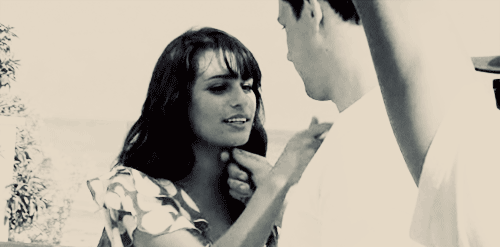 Monteith completes his stay in rehab in late April 2013.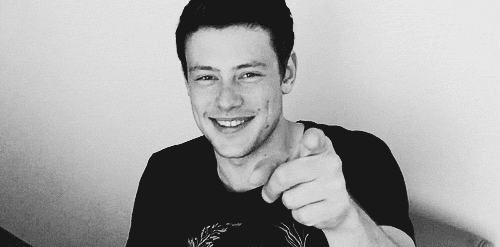 Remaining a couple, Monteith and Michele are last seen together in public on June 8 in Los Angeles.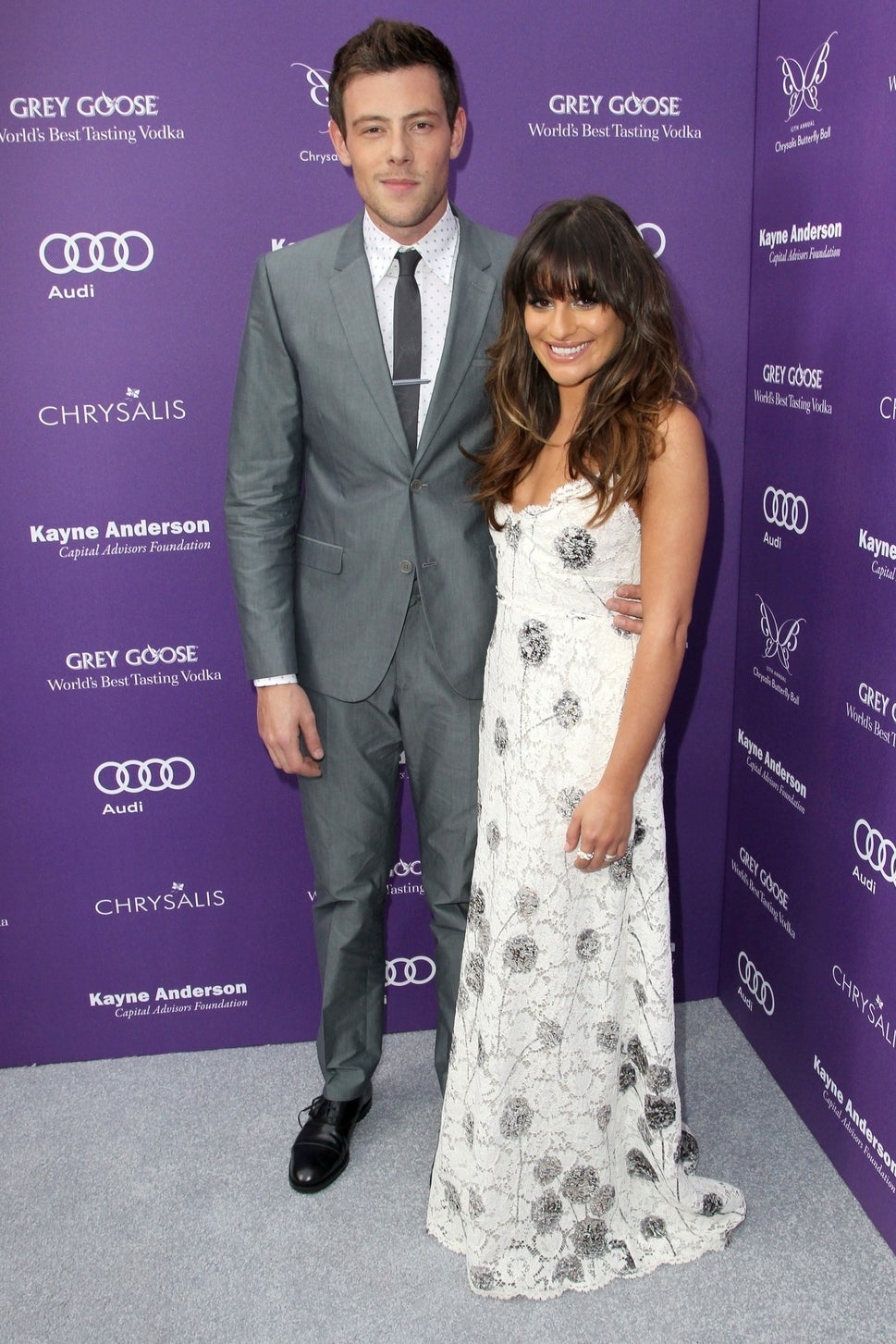 Though on June 18, Michele tweets this picture of her and Monteith from her Twitter account.
Lea Michele
@msleamichele
Me and my two favorite boys:)
">
Monteith, 31, is found dead in his Vancouver hotel on Saturday, July 13.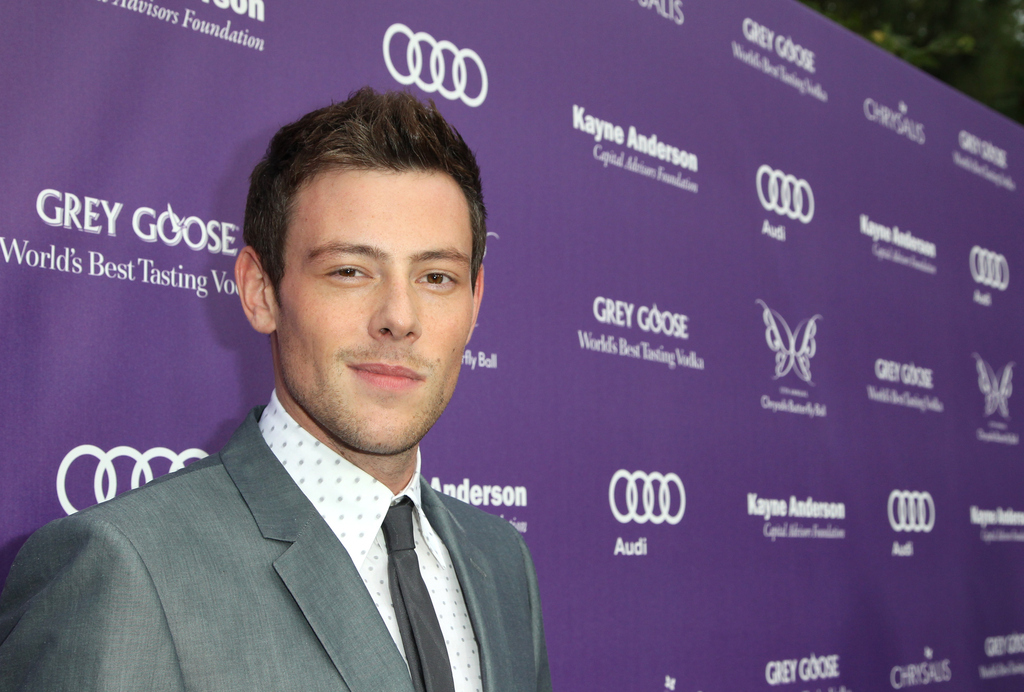 On Sunday, Michele's reps release the following statement: "We ask that everyone kindly respect Lea's privacy during this devastating time."