On Wednesday, garment workers in Bangladesh united to protest last week's horrific factory collapse. Protestors are demanding the death penalty for Sohel Rana, the owner of Rana Plaza, which housed five factories.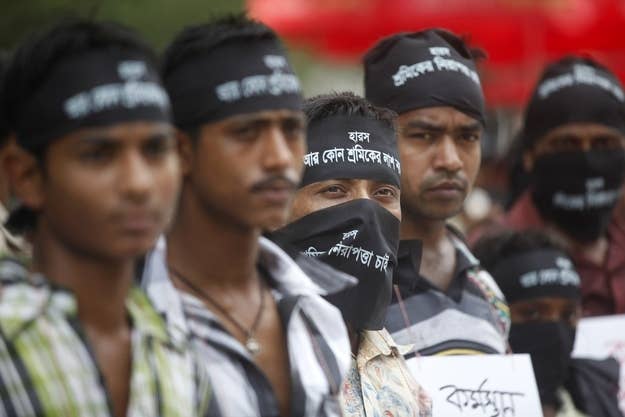 WARNING: Graphic images follow.
Here's Sohel Rana headed to a hearing on Tuesday in Dhaka wearing handcuffs and police riot gear.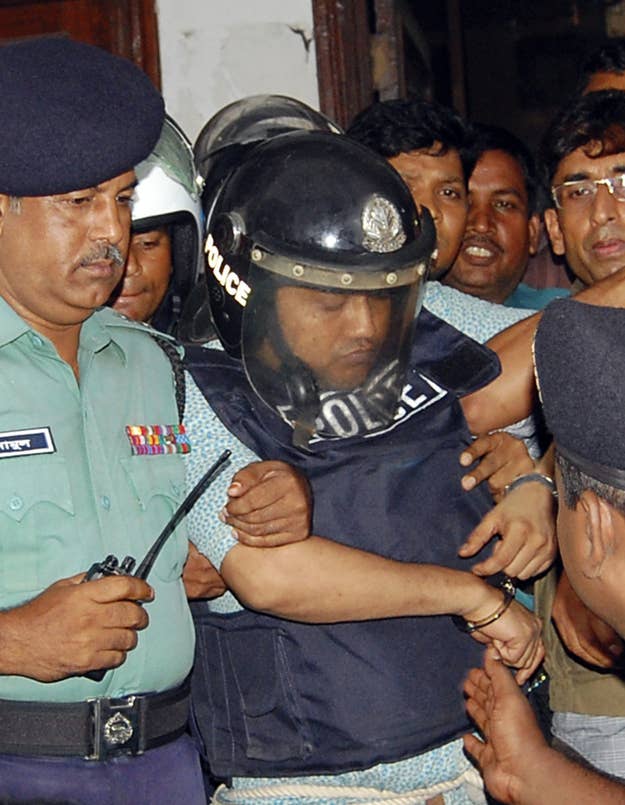 Hundreds attended the funeral, held in a suburb outside of Dhaka.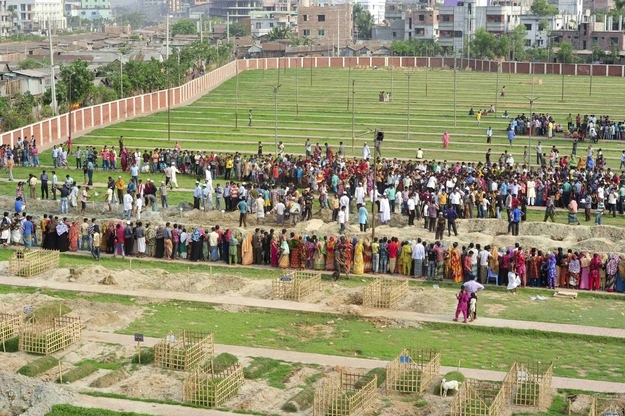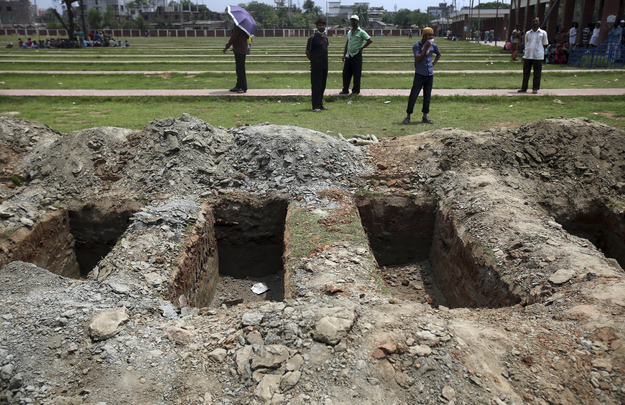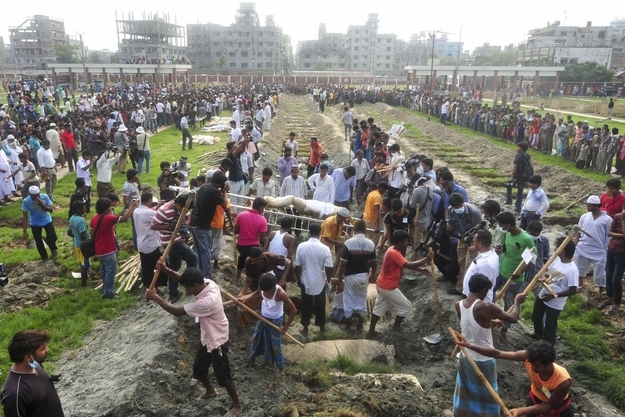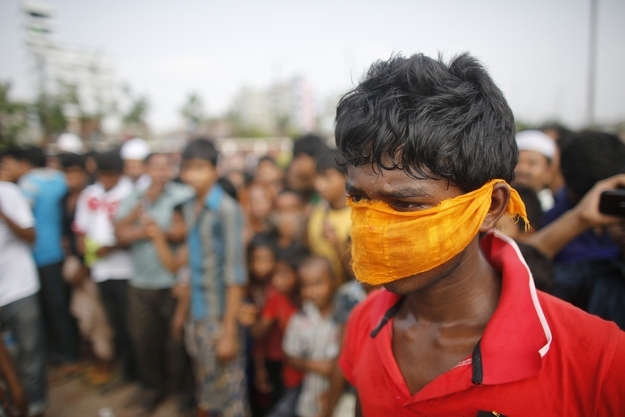 Meanwhile, hundreds more continue to mourn their missing relatives.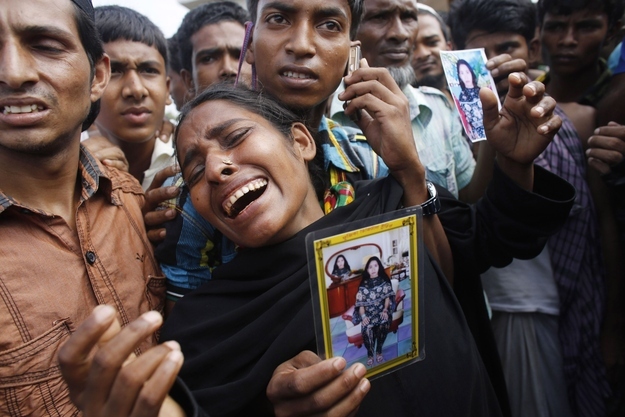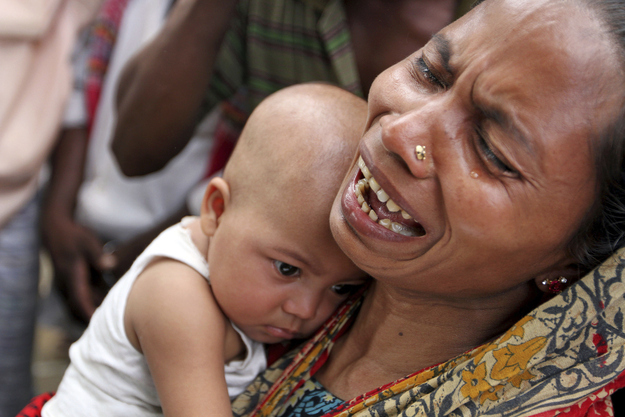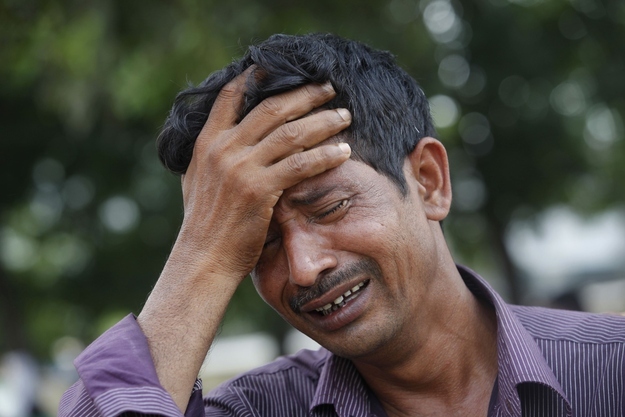 Photos of the missing are plastered to a wall in Savar, 19 miles outside of Dhaka.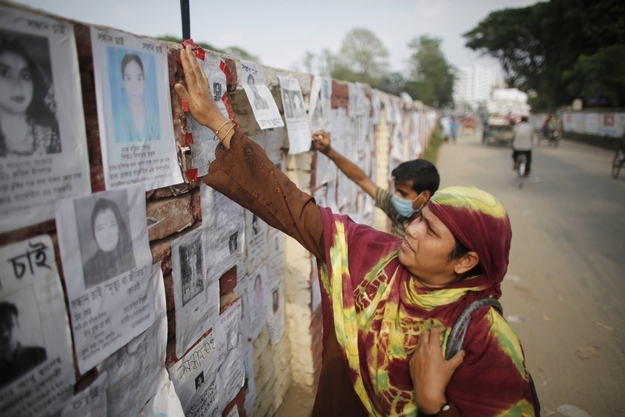 Protesters who want Rana dead continue to march through the streets of Bangladesh.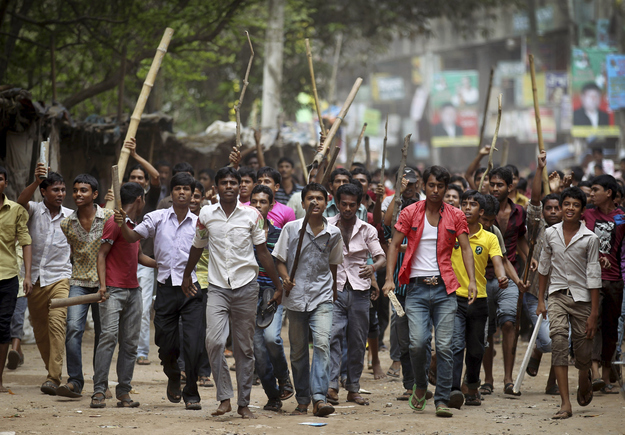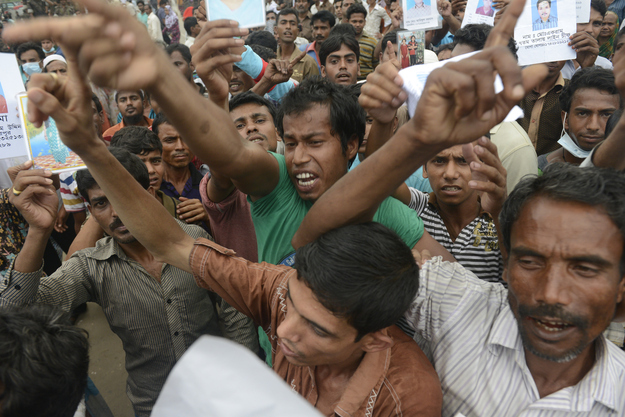 Authorities are trying to keep the protests under control with batons.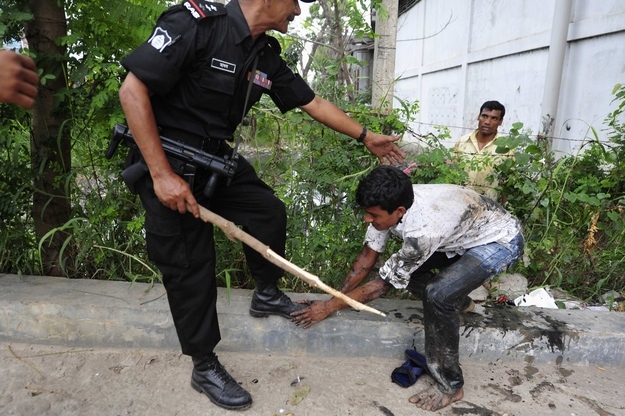 Many ran through a drain to escape police.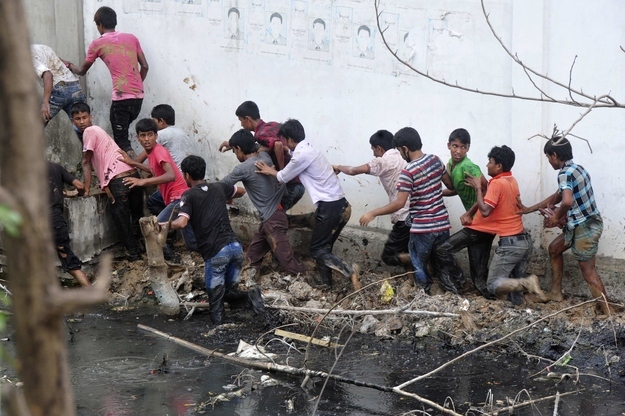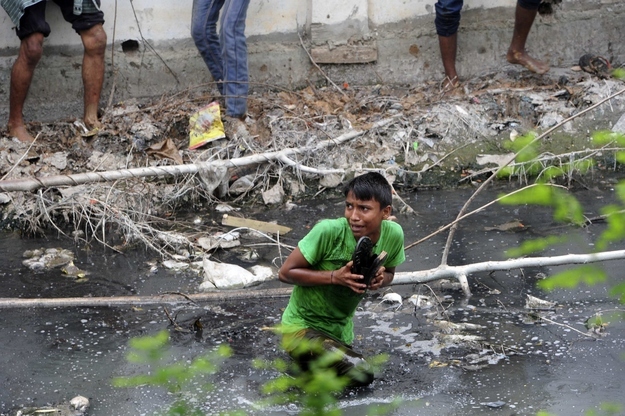 Huge crowds continue to gather outside the wreckage site.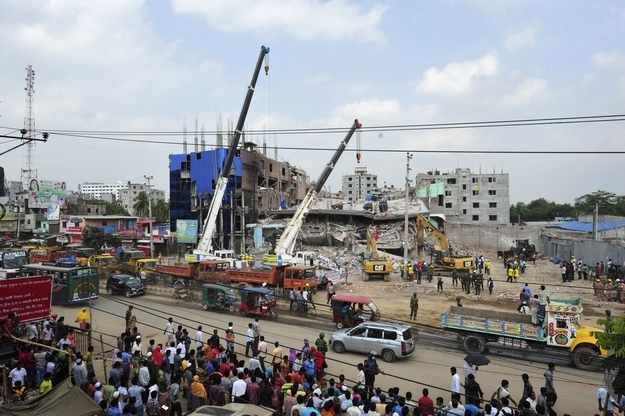 A dog squad roams the wreckage, looking for survivors.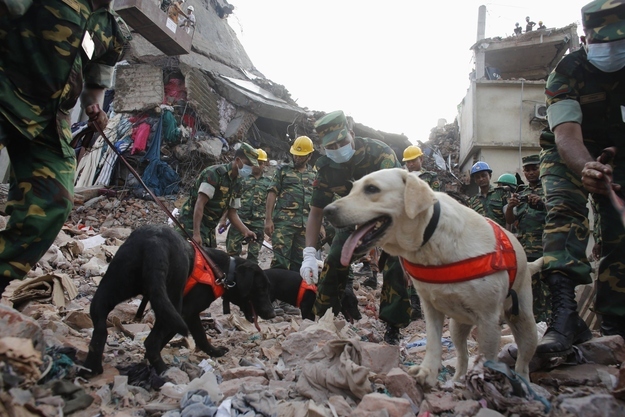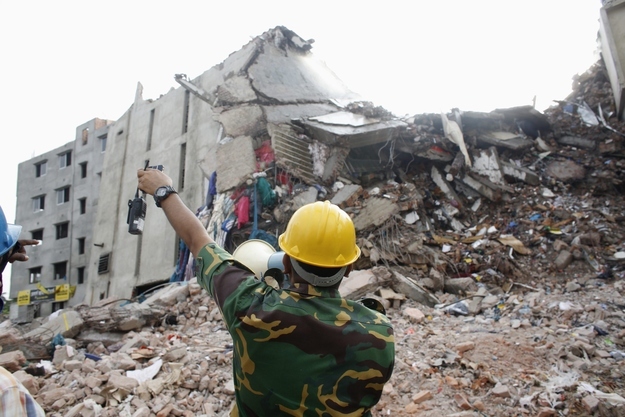 This is the ceiling of the eight-story factory.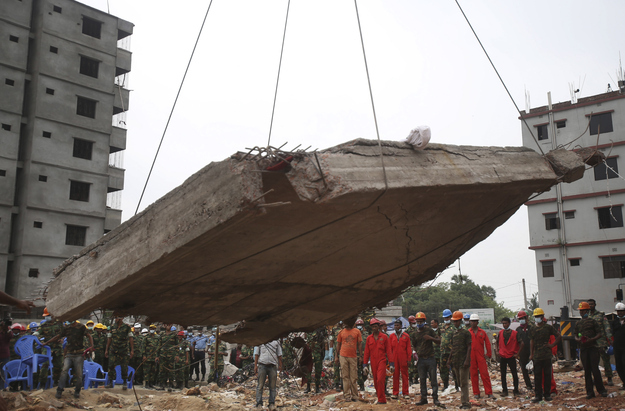 Human remains continue to be removed from the rubble.