【要訳】
「ハリウッドの殿堂」、ウォーク・オブ・フェイム(エンターテイメント界で長年の業績を認められた著名人の名前が刻まれている通り)に、アン・ハサウェイのパネルが新しく設置されました。
喜びにあふれるアン・ハサウェイの表情とともに、彼女の代表作を振り返ります。
【重要単語・表現】
over the moon: 大喜びする
happy tears: 嬉し涙
prestigious: 名誉ある、誉れ高い
as heck: めちゃくちゃ、超〜
People of the interwebs. Anne Hathaway, America's Princess, got her star on the Hollywood Walk of Fame today!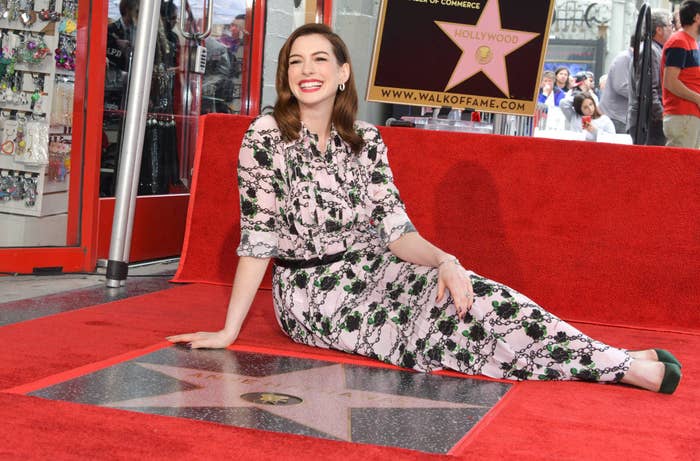 At the ceremony, she was joined by her husband, Adam Schulman, and co-stars Rebel Wilson and Awkwafina.
Now, if you're a "Fanne Hathaway" like myself, then you're OVER THE MOON that Anne finally got what she deserves.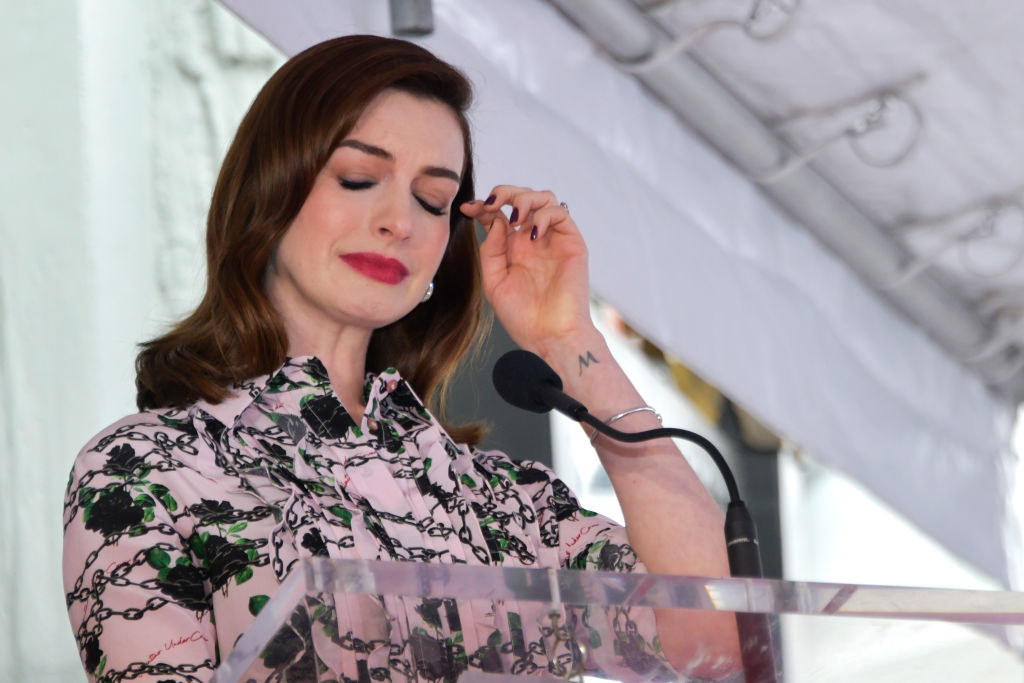 Let's just take a moment to appreciate all that Annie Hath has GIVEN US in order to receive this prestigious honor:
This iconic wave in Princess Diaries:
This fabulous performance of "Somebody To Love" in Ella Enchanted:
This slow saunter in The Devil Wears Prada:
This emotional as heck moment in Love & Other Drugs:
AND THEN THIS EMOTIONAL AS HECK SONG FROM LES MISERABLES:
Last but not least, every single moment she gave us in Ocean's 8:
Congratulations, Anne Hathaway! Can't wait to walk by your star on Hollywood Blvd. and smile!