El álbum final de David Bowie ★ ("Blackstar"), se lanzó el viernes, en su 69º cumpleaños, con gran éxito en sus críticas.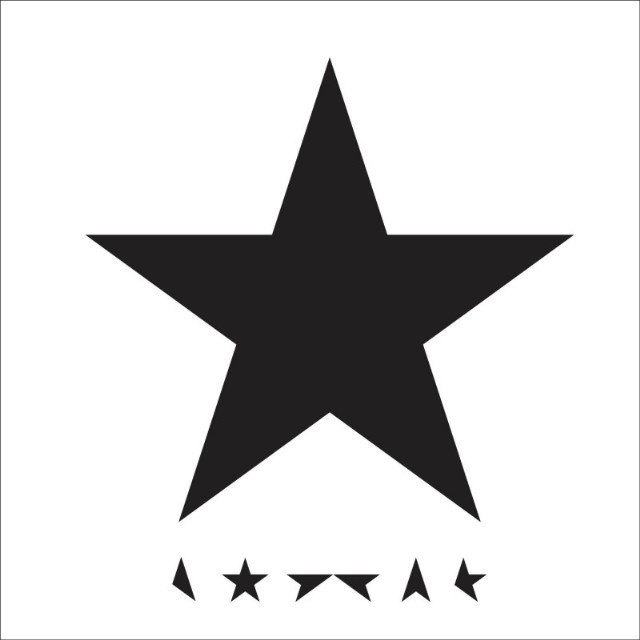 Siguiendo las noticias sobre su muerte y batalla contra el cáncer, los fans han estado compartiendo el vídeo de la canción, que cuentan con letras conmovedoras y existenciales que ahora han tomado un nuevo significado.
El vídeo comienza con Bowie tumbado en la cama de un hospital con los ojos vendados. La parte superior de su cuerpo empieza a convulsionarse y a moverse torpemente mientras comienza a levantarse de la cama.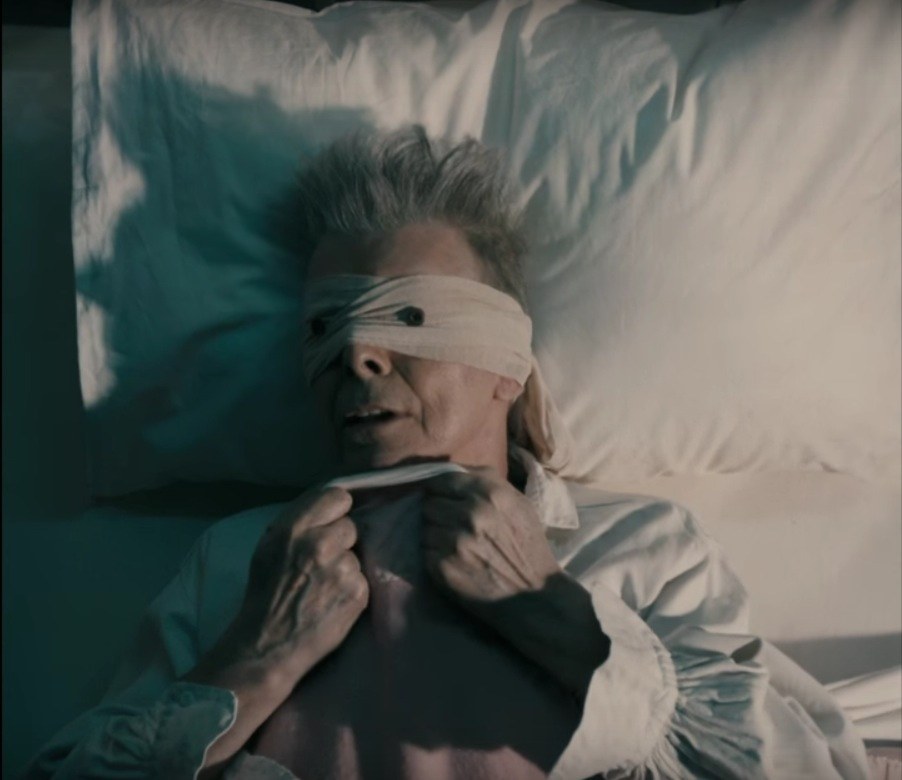 Después, otro David Bowie aparece en la habitación, bailando, escribiendo en un escritorio, luego retrocede lentamente hasta el armario tras luchar con una misteriosa figura que está al acecho en la habitación.
Incluso antes de la noticia de que su batalla contra el cáncer había fracasado, los críticos describieron este vídeo, dirigido por Breaking Bad, director Johan Renck, como "disturbing."
En un comunicado de prensa publicado por Pitchfork, Renck dijo:
Uno ni siquiera podría soñar con la colaboración con una mente como esa; y mucho menos dos veces. Intuitivo, bromista, misterioso y profundo... No tengo ningún deseo de hacer ningún otro vídeo, conociendo el proceso nunca será tan formidable y satisfactorio como lo fue. Básicamente he tocado el sol.
Los fans han estado compartiendo y hablando sobre el vídeo en memoria de la estrella.
J.K. Rowling, la autora de Harry Potter, también ha twitteado letras de la canción.
Los fans también han escrito mensajes en memoria de Bowie en comentarios de YouTube en la canción de "Lazarus".


El productor y colaborador desde hace mucho tiempo de Bowie, Tony Visconti dijo que el álbum era un "regalo de despedida" del cantante.
En diciembre, el actor Michael C. Hall y el reparto que actúa en Broadway con la obra también llamada "Lazarus,", en la que Bowie había trabajado, interpretaron la canción The Late Show con Stephen Colbert.
La letra completa de "Lazarus" está aquí:
Look up here, I'm in heaven
I've got scars that can't be seen
I've got drama, can't be stolen
Everybody knows me now.

Look up here, man, I'm in danger,
I've got nothing left to lose,
I'm so high it makes my brain whirl,
Dropped my cell phone down below,

Ain't that just like me,

By the time I got to New York
I was living like a king,
Then I used up all my money,
I was looking for your ass.

This way or no way,
You know, I'll be free,
Just like that bluebird,
Now ain't that just like me.

Oh I'll be free,
Just like that bluebird,
Oh I'll be free,
Ain't that just like me.