Voici Jazz Johnson, un étudiant de 19 ans à l'université Baylor, aux États-Unis. Et ça, c'est l'appli calculatrice que tous les utilisateurs d'iPhone utilisent et connaissent bien. Du moins, c'est ce que vous croyiez.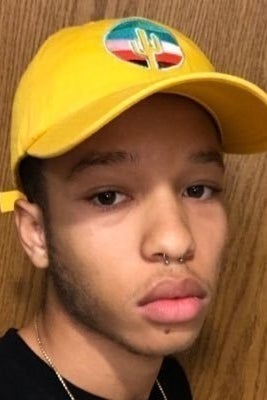 À part quelques mises à jour esthétiques, la calculatrice de l'iPhone est restée plus ou moins la même à chaque nouvelle version de l'iPhone. Mais plein de gens viennent tout juste de découvrir une fonction très basique qui change la vie. Tout ça grâce à Jazz Johnson et à un vieux fil Reddit sur lequel il est récemment tombé.
En fait, on peut effacer les chiffres en faisant glisser le nombre vers la droite, comme si vous swipiez vers la droite sur Tinder. Donc si vous tapez sur une mauvaise touche, vous n'avez pas besoin de tout recommencer!
Jazz Johnson a expliqué à BuzzFeed News qu'il ne savait pas non plus que l'appli calculatrice de l'iPhone avait cette fonction. En fait, il raconte qu'«il [lui] est arrivé de balancer [son] téléphone de frustration quand [il] loupait un calcul».
Quand il est tombé sur le post Reddit de l'utilisateur sweetbabyapplepie datant de 2014, sa vie a basculé. «Ça m'a vraiment facilité la vie», ajoute-t-il.
Le jeune homme a ensuite fait une courte vidéo pour avertir ses amis et ses abonnés que OUI, ON PEUT TOUT SIMPLEMENT BALAYER LES CHIFFRES VERS LA GAUCHE OU LA DROITE POUR CORRIGER UN CHIFFRE DANS SES CALCULS AU LIEU DE TOUT RECOMMENCER À CHAQUE FOIS.
Beaucoup de gens n'en revenaient pas.
Pendant très longtemps, la plupart des gens ont cru qu'il n'existait qu'un seul moyen de corriger une erreur dans l'appli calculatrice. «Après toutes ces fois où j'ai dû effacer tout mon putain de calcul à cause d'une faute de frappe.»
La réponse était si simple que les gens étaient juste furieux.
«Pourquoi on n'en parle pas plus?!»
«ON AURAIT DÛ L'ÉCRIRE AU DOS DE L'ÉTUI DE L'IPHONE», a réagi une internaute, catégorique.
«PURÉE J'AI JAMAIS ÉTÉ AUSSI EN COLÈRE DE TOUTE MA VIE. JE VAIS CALCULER SUR LA CALCULATRICE DE MON IPHONE COMBIEN DE TEMPS J'AI GASPILLÉ SUR LA CALCULATRICE DE MON IPHONE.»
Franchement, si vous saviez ça et que vous ne l'avez dit à personne, vous devriez vraiment aller vous dénoncer à la police.
Jazz Johnson a dit à BuzzFeed News qu'il était vraiment choqué du nombre de gens qui, comme lui, ne savaient pas encore ça. Mais «[c'est] pour ça que j'ai fait la vidéo», explique-t-il.
Aujourd'hui, grâce à lui, tous les utilisateurs sont curieux de savoir quelles sont les autres fonctions qu'ils ont ratées sur leur iPhone depuis tout ce temps.
À cela, le jeune homme conseille de «découvrir tout ce que vous pouvez faire avec 3D Touch car [il] l'utilise tout le temps.» Compris?
À présent, partagez ça tout de suite pour rendre la journée de quelqu'un un peu meilleure.
Looks like there are no comments yet.
Be the first to comment!