A comienzos de 1955, Marilyn Monroe, de 29 años —aconsejada por su instructor de actuación, Lee Strasberg— salió de Hollywood hacia Nueva York, buscando librarse de su contrato con la Twentieth Century Fox y de su personaje de "rubia tonta".
Una vez en Nueva York, Marilyn se mudó a una suite del Ambassador Hotel y formó una empresa productora, Marilyn Monroe Productions, con su amigo el fotógrafo Milton Greene.
Tanto Milton como Marilyn aceptaron que su imagen necesitaba una renovación si quería que la tomaran en serio como actriz. Milton consiguió su aparición en la portada de la revista Redbook, con la esperanza de que retrataran a la "verdadera Marilyn".
Durante una semana, Ed Feingersh, fotógrafo de Redbook, siguió a Marilyn por Nueva York, capturando imágenes íntimas de ella y de su vida pública y privada.
1.
Marilyn entrando al salón de belleza Red Door de Elizabeth Arden en la Quinta Avenida.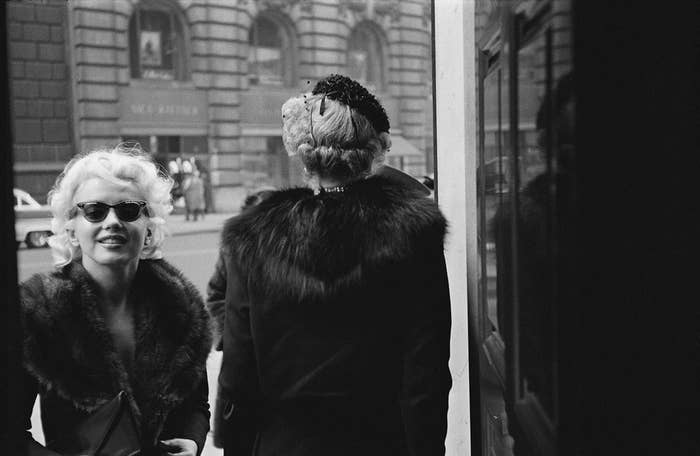 2.
A diferencia de sus anteriores sesiones de fotos, Marilyn aceptó que se la fotografiara sin ser antes peinada y maquillada.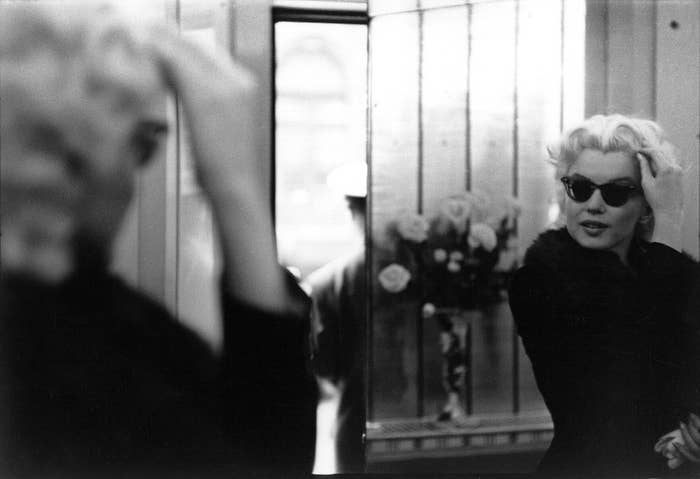 3.
4.
Posando en la Quinta Avenida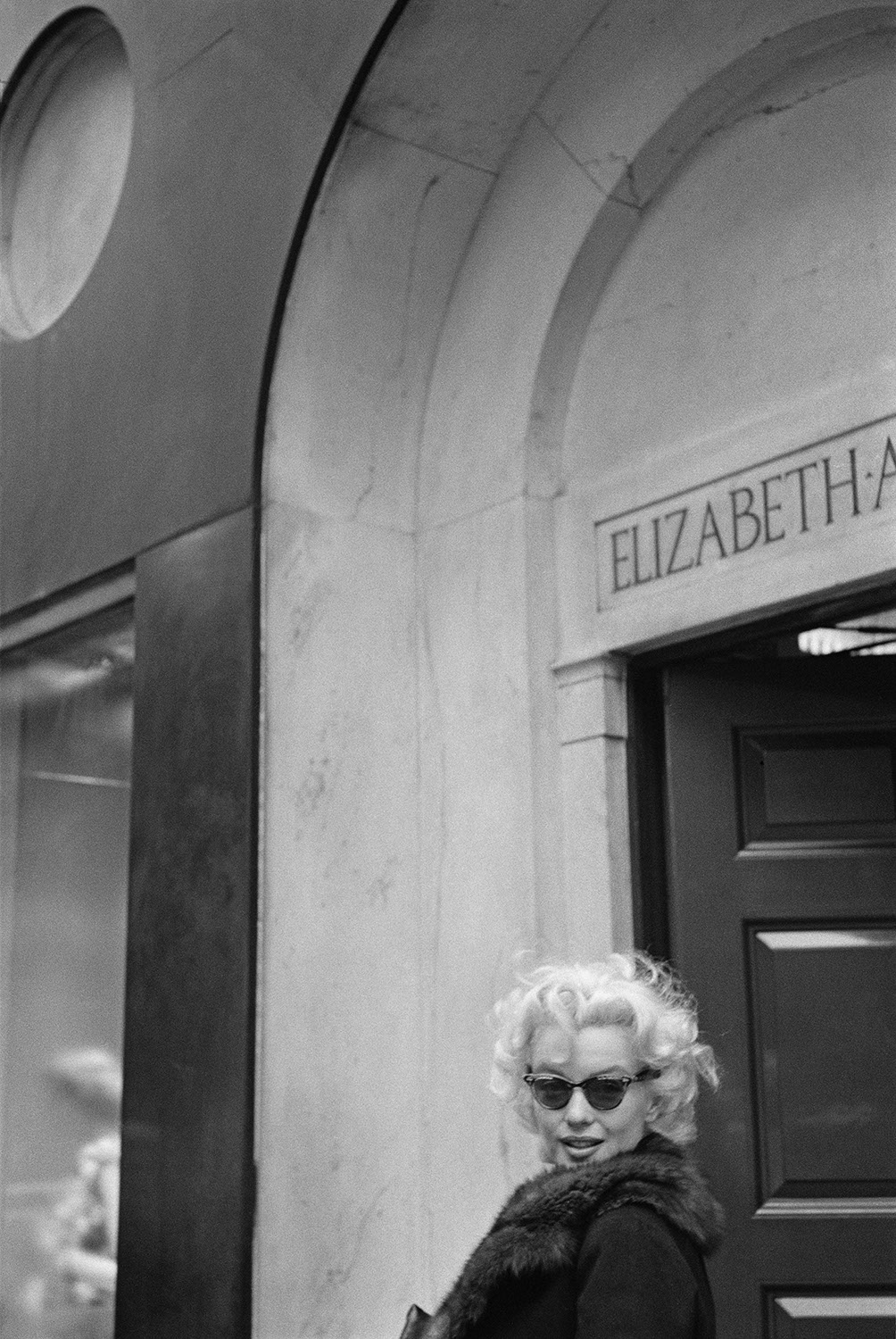 5.
Icónicas imágenes de Marilyn asomándose a la ciudad desde el balcón de su suite en el Ambassador Hotel.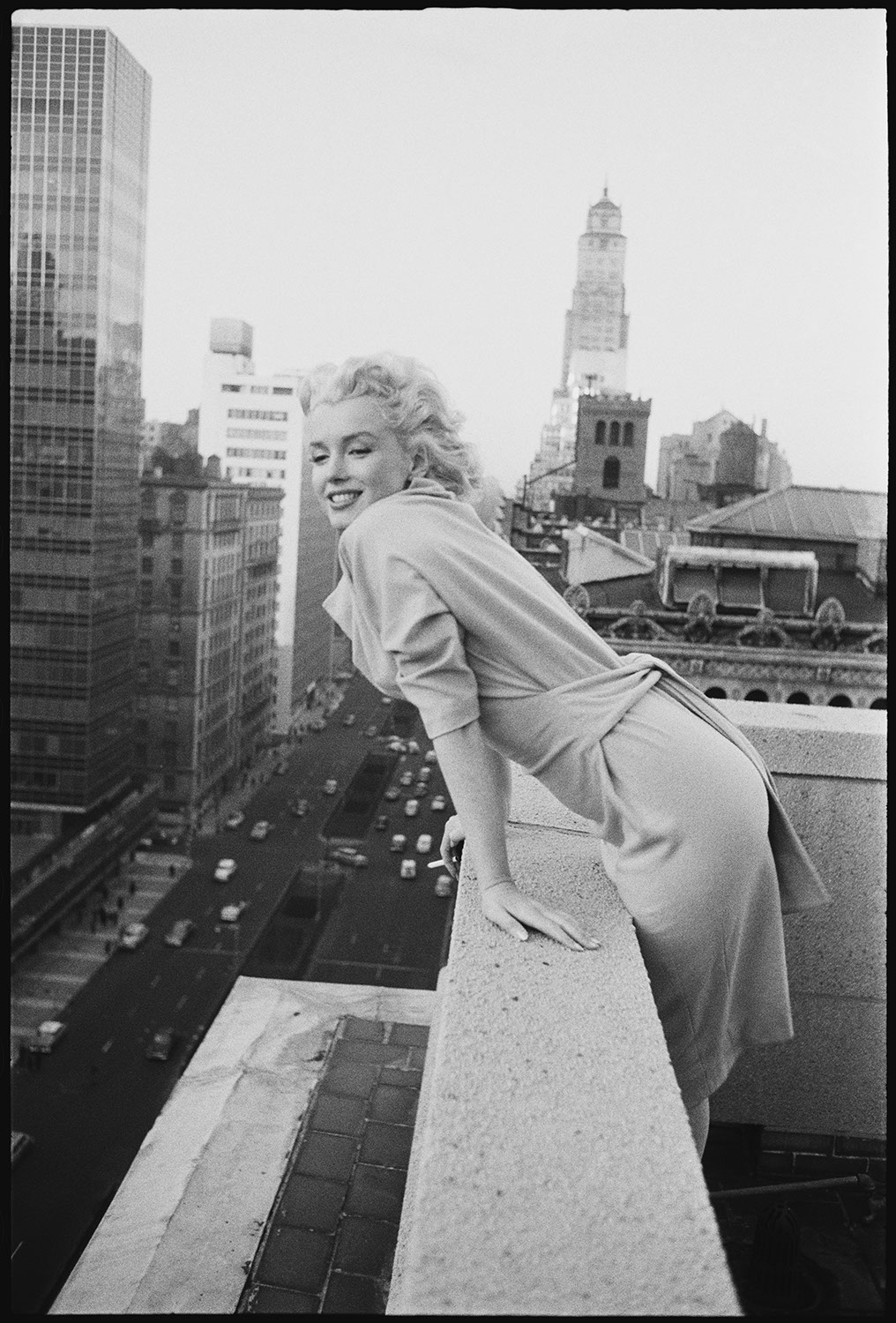 6.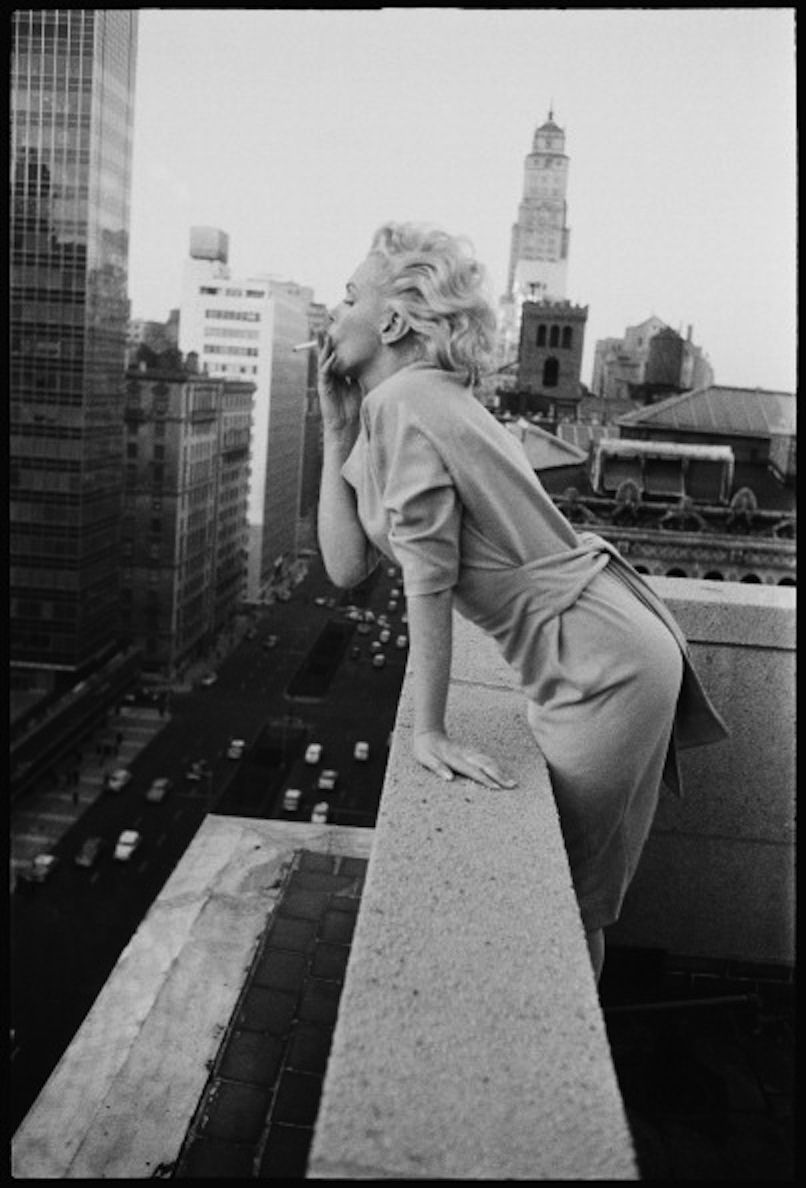 7.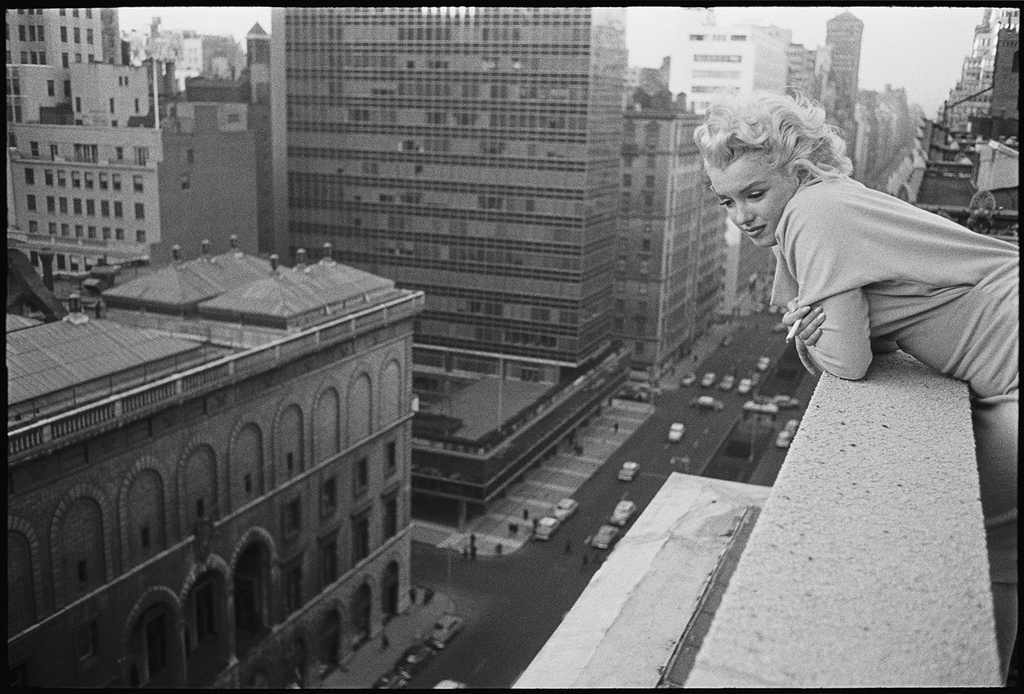 8.
Marilyn contemplando las caricaturas en la pared, hechas por James Thurber, renombrado escritor y caricaturista de The New Yorker, en el restaurante Costello's en la calle 44 Este.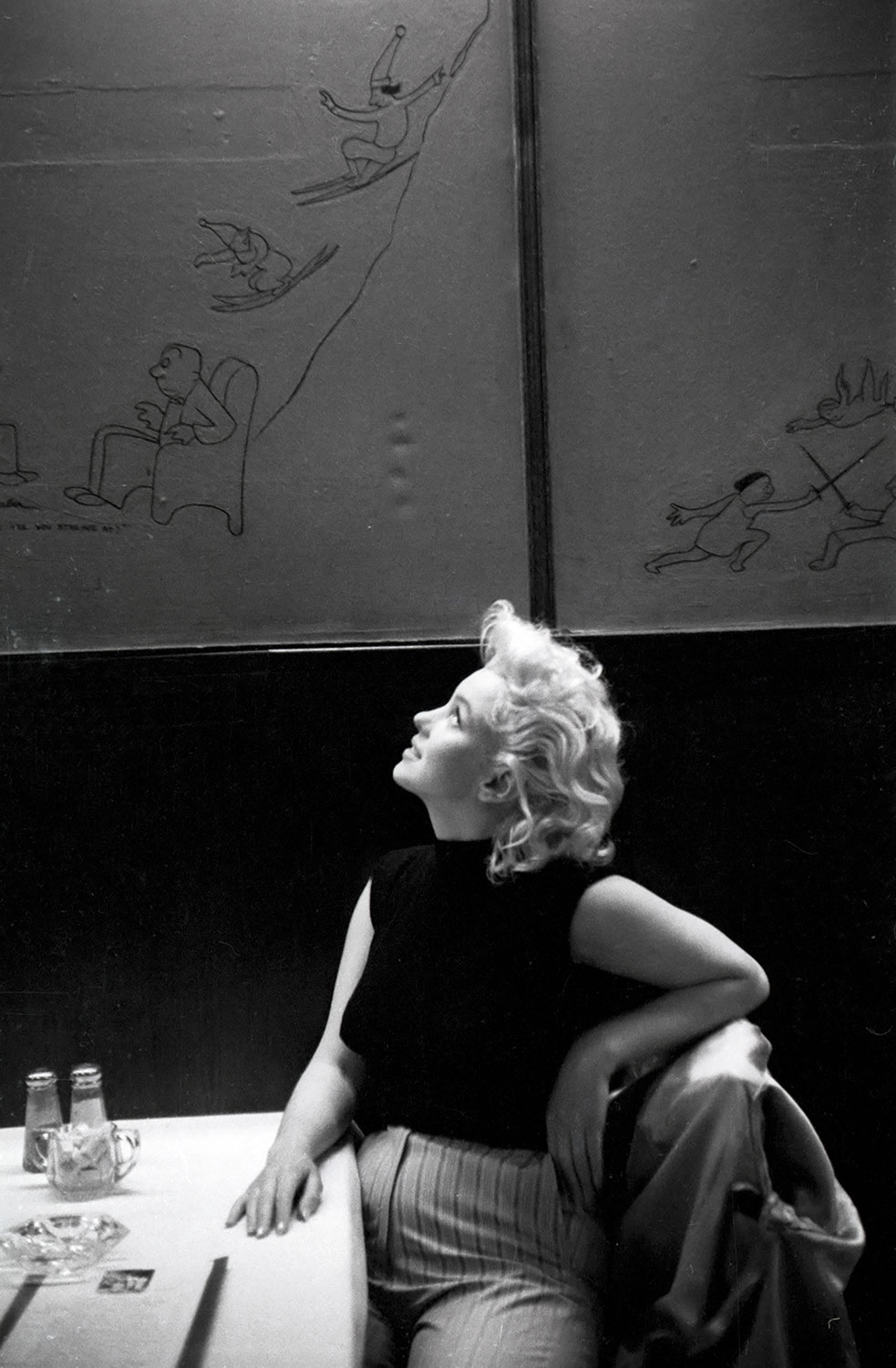 9.
Concentrada en la conversación con el editor de Redbook, Robert Stein, en Costello's.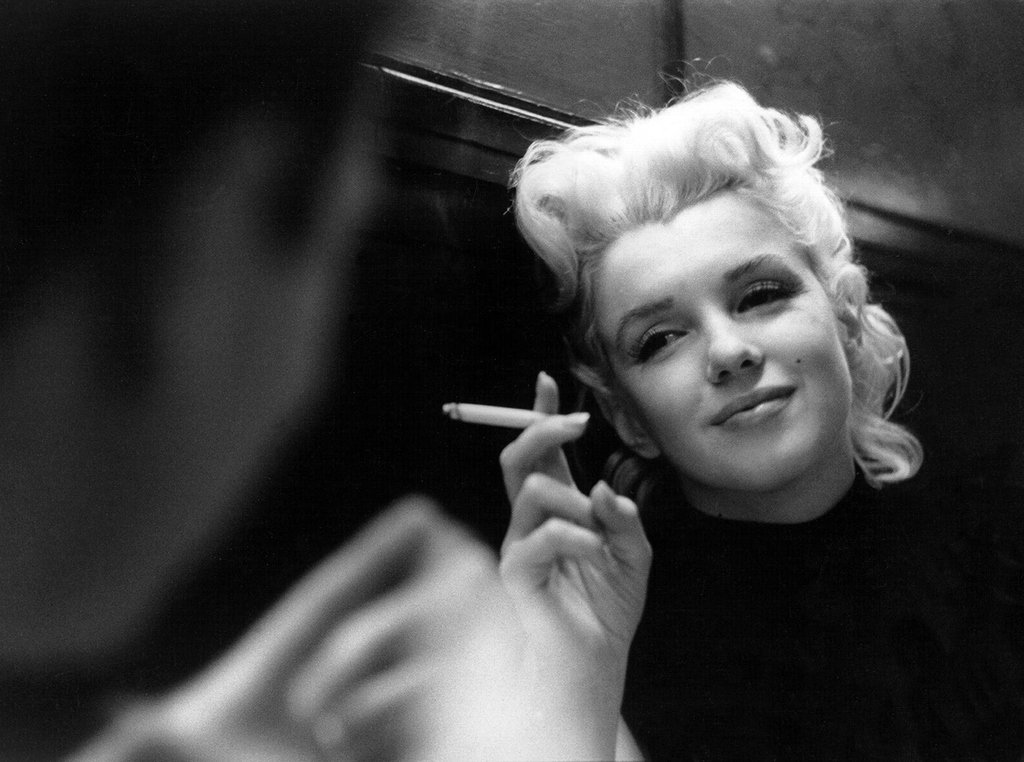 10.
Un momento juguetón, modelando con una bata del Ambassador Hotel.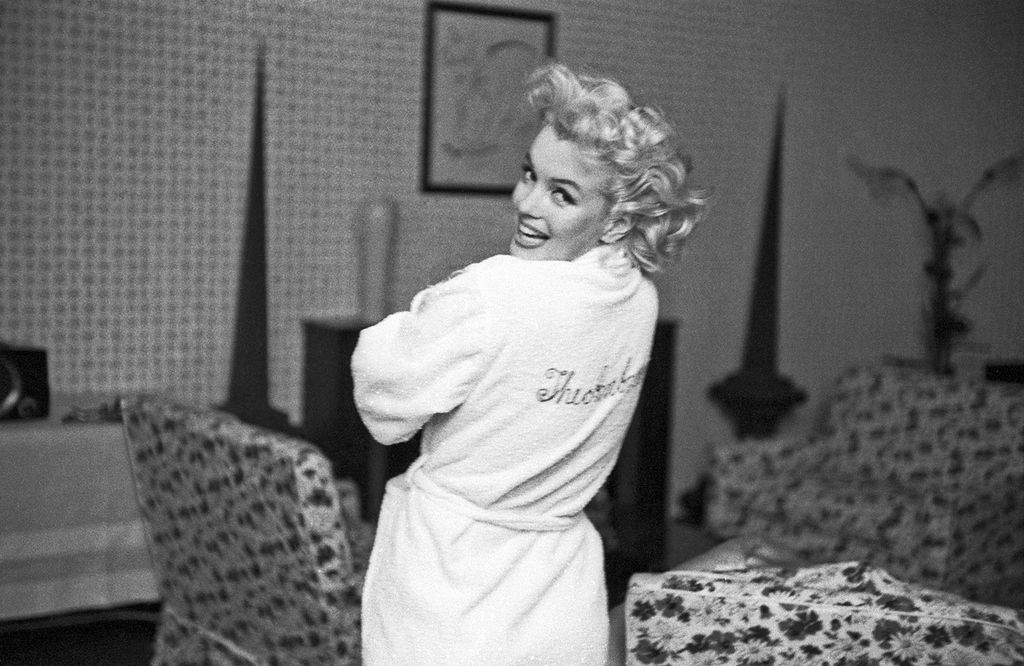 11.
Marilyn mientras se maquilla cuidadosamente, preparándose para asistir al estreno de la obra La gata sobre el tejado de zinc caliente, de Tennessee Williams.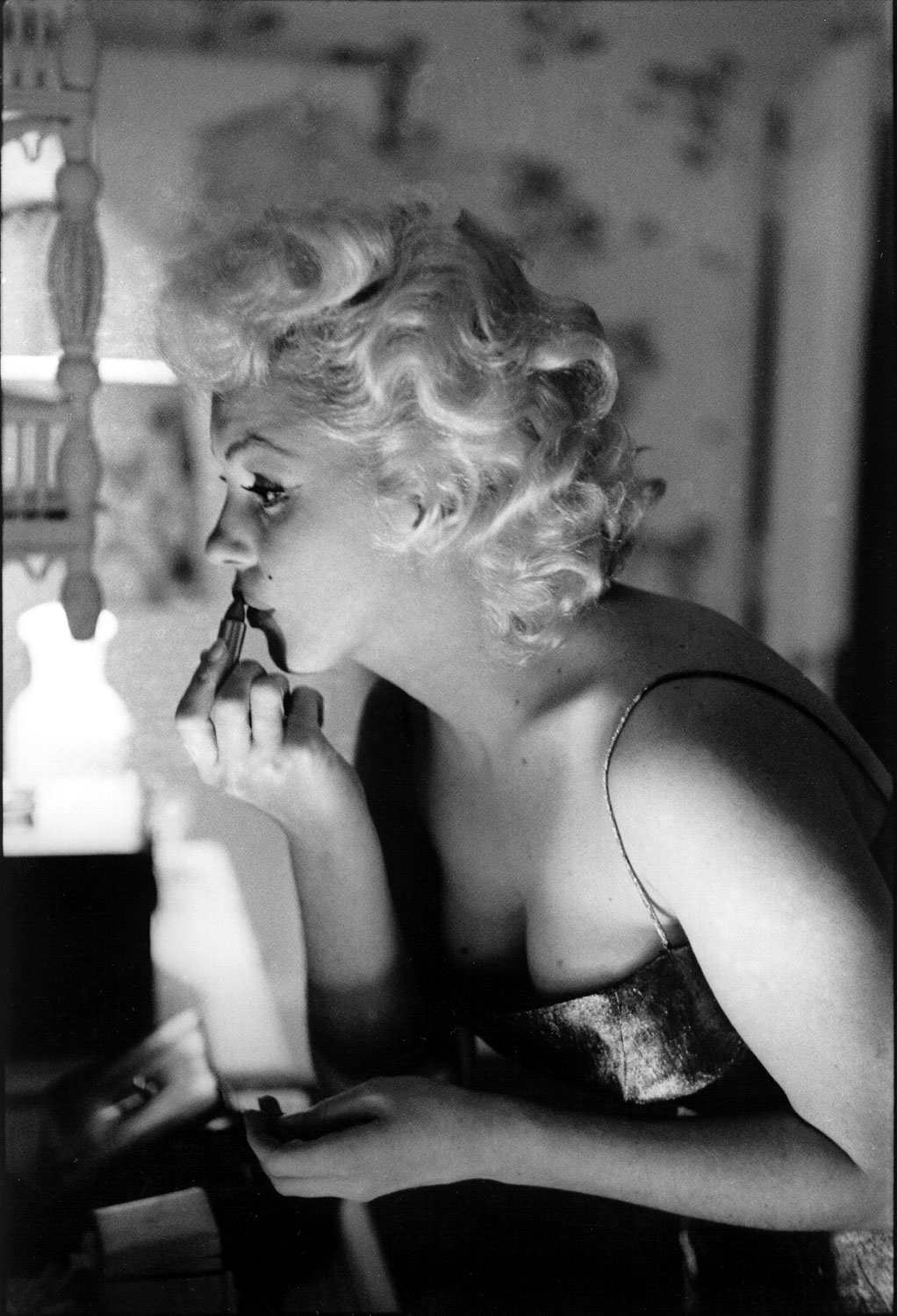 12.
Wanting to make an impression, she wore a showstopping, formfitting, gold lamé dress.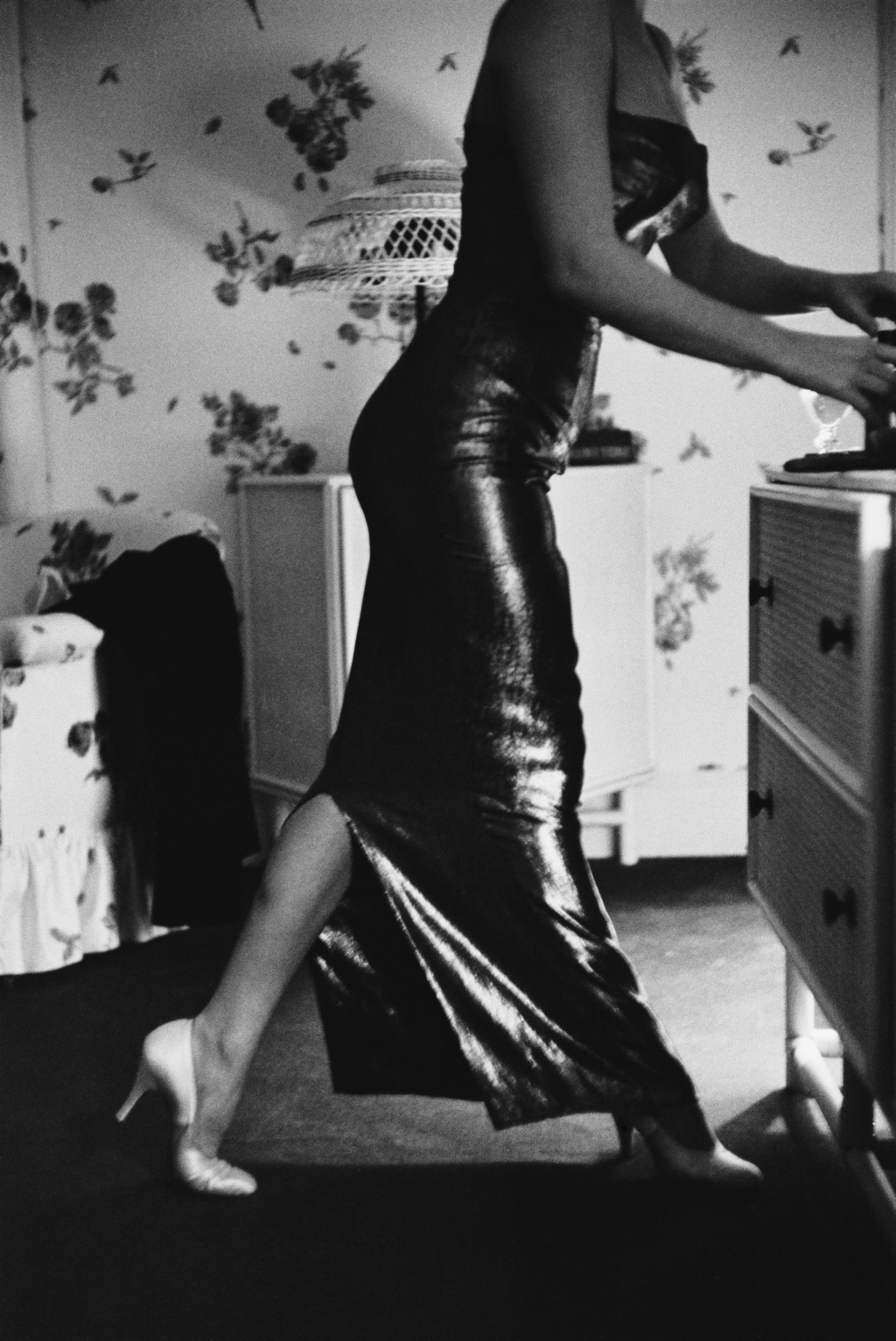 13.
La icónica foto de Marilyn, seductora, poniéndose Chanel No. 5.
14.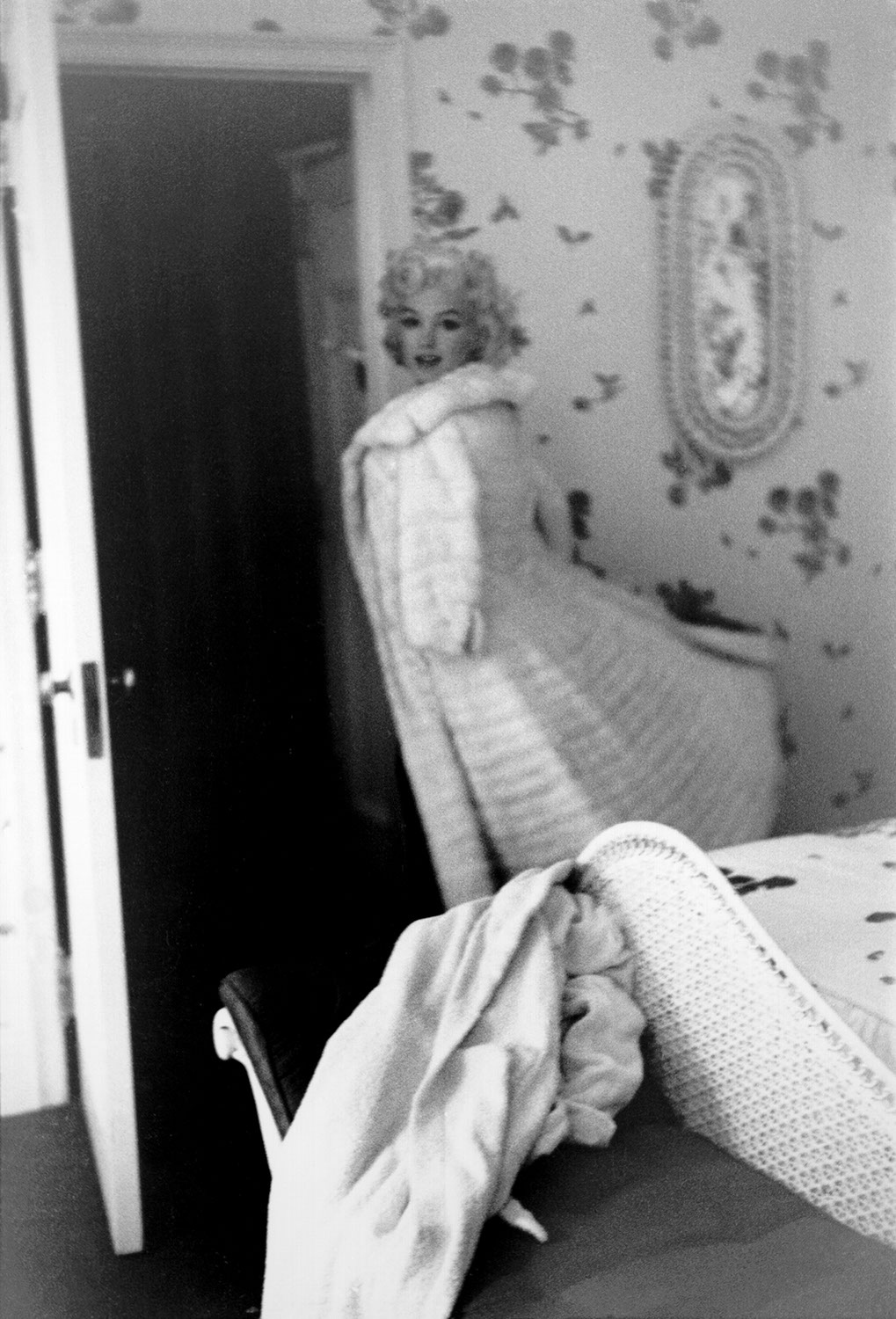 15.
Con su sonrisa cautivadora, sentada en un restaurante luego del estreno.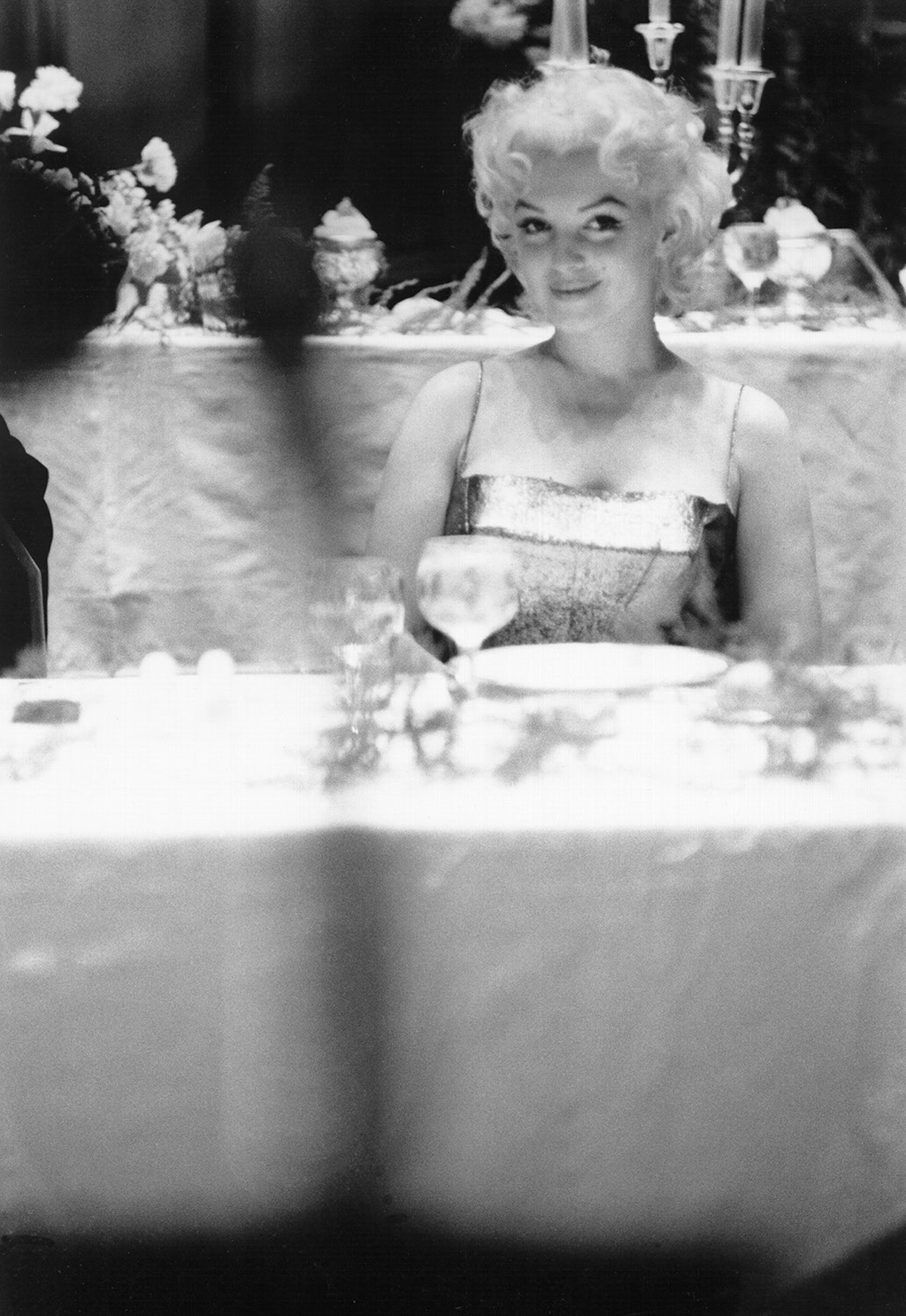 16.
Durmiendo una breve siesta en el lobby de su hotel.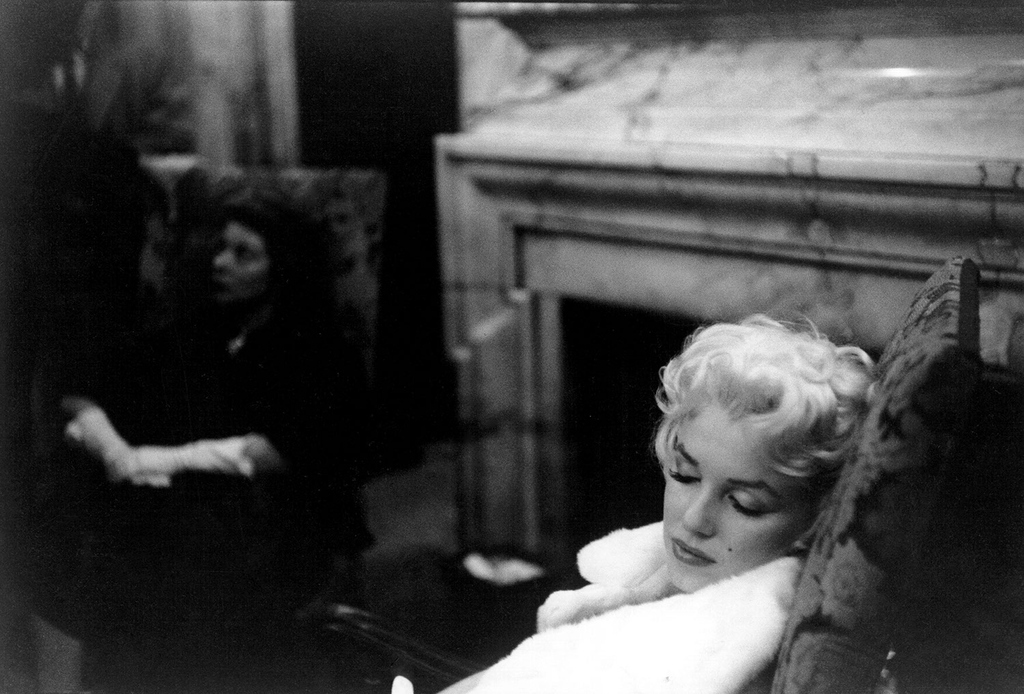 17.
Una foto más íntima de Marilyn, que captura perfectamente su vulnerabilidad.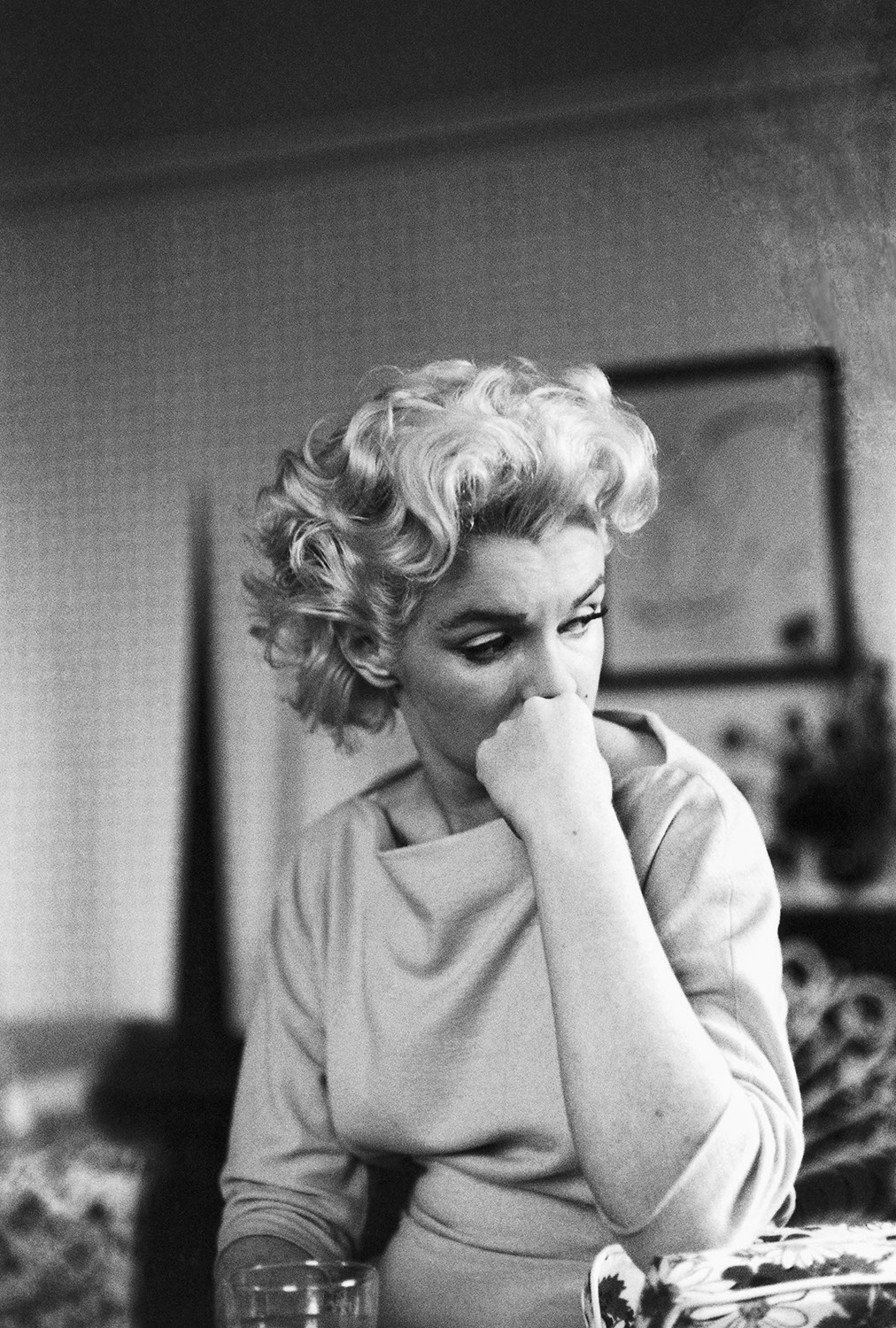 18.
Tomando una copia del New York Post de camino al metro.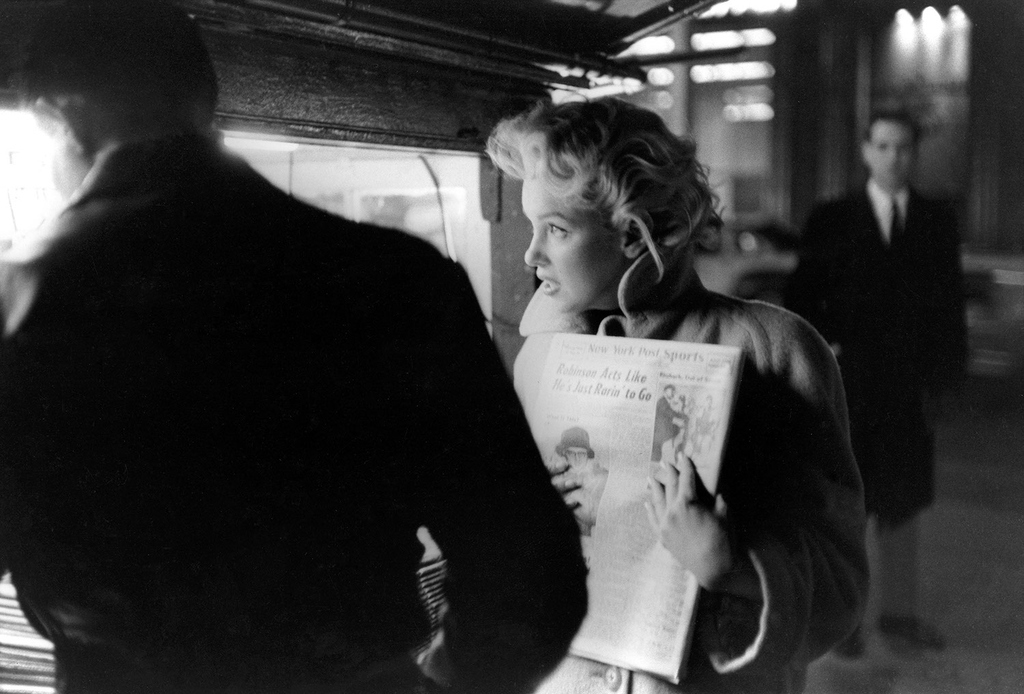 19.
Esperando el tren en la Grand Central Station.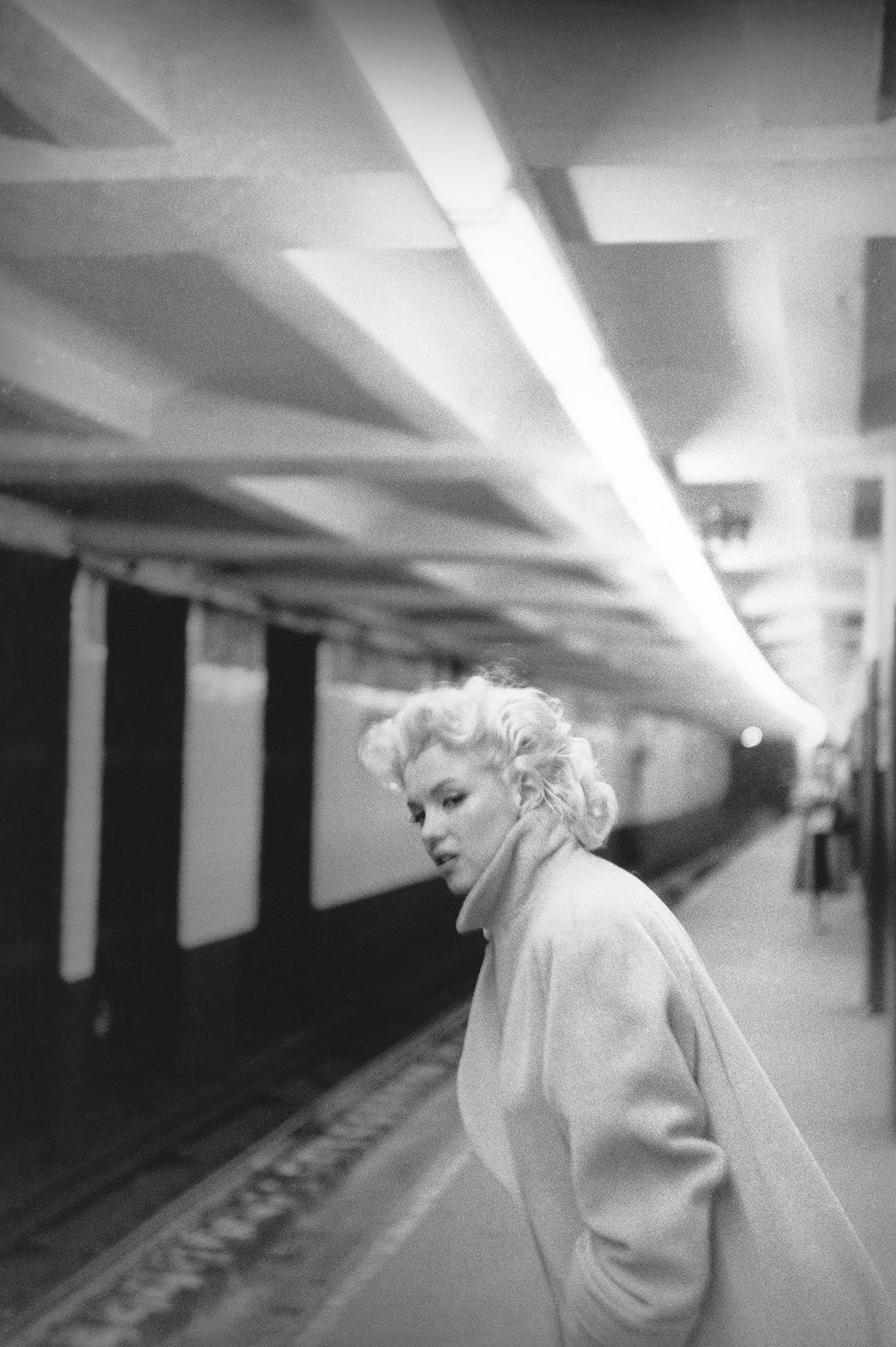 20.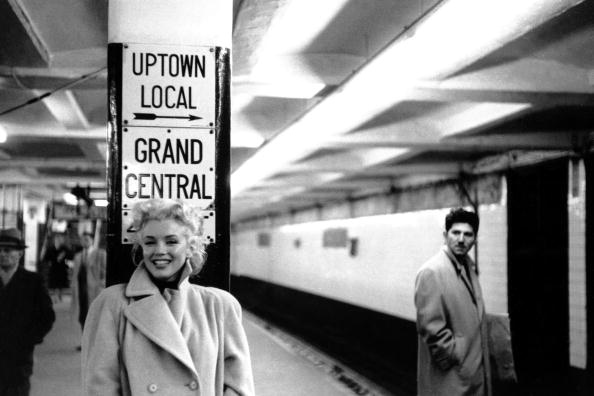 21.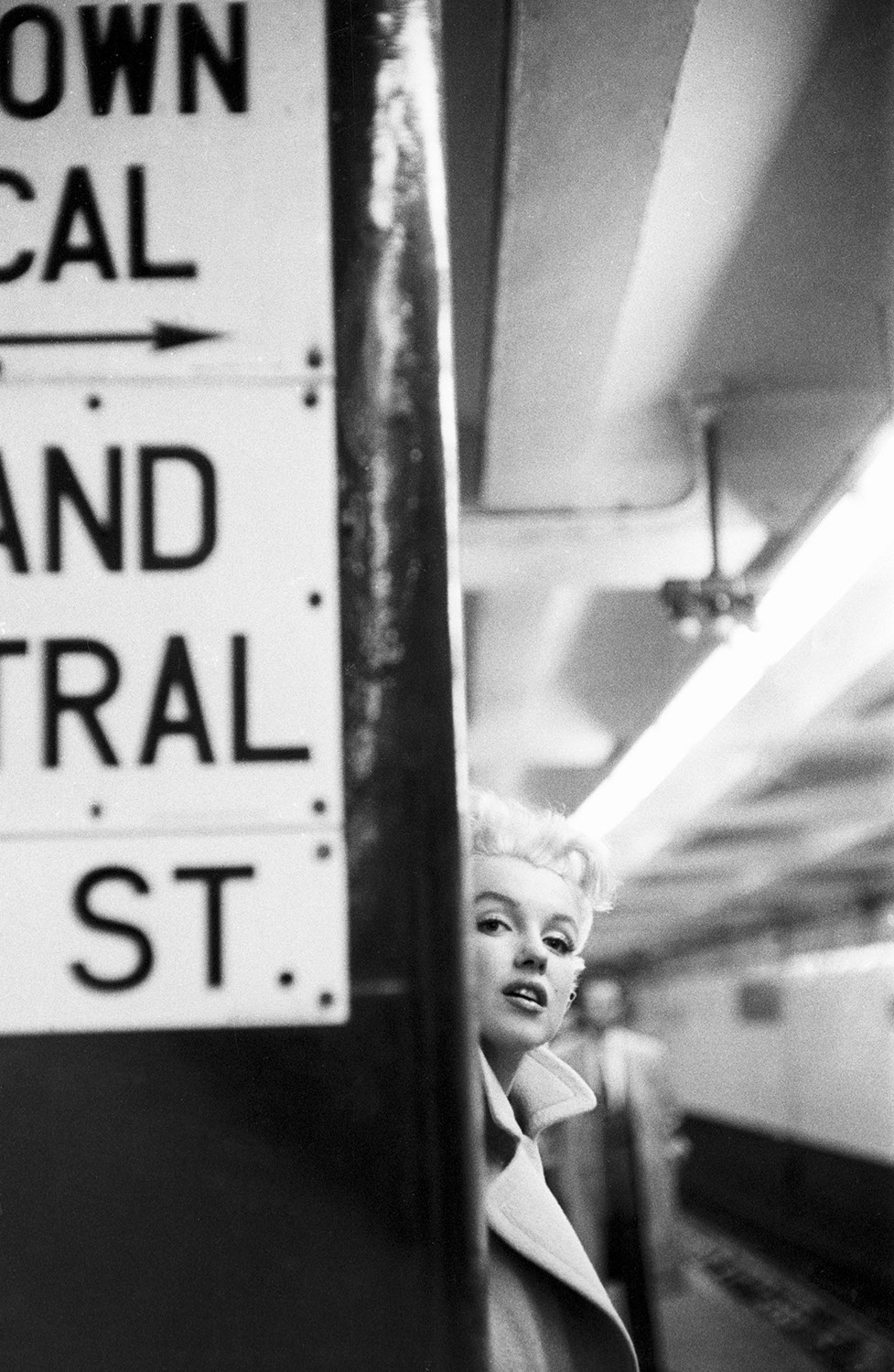 22.
Viajando de incógnito en el metro.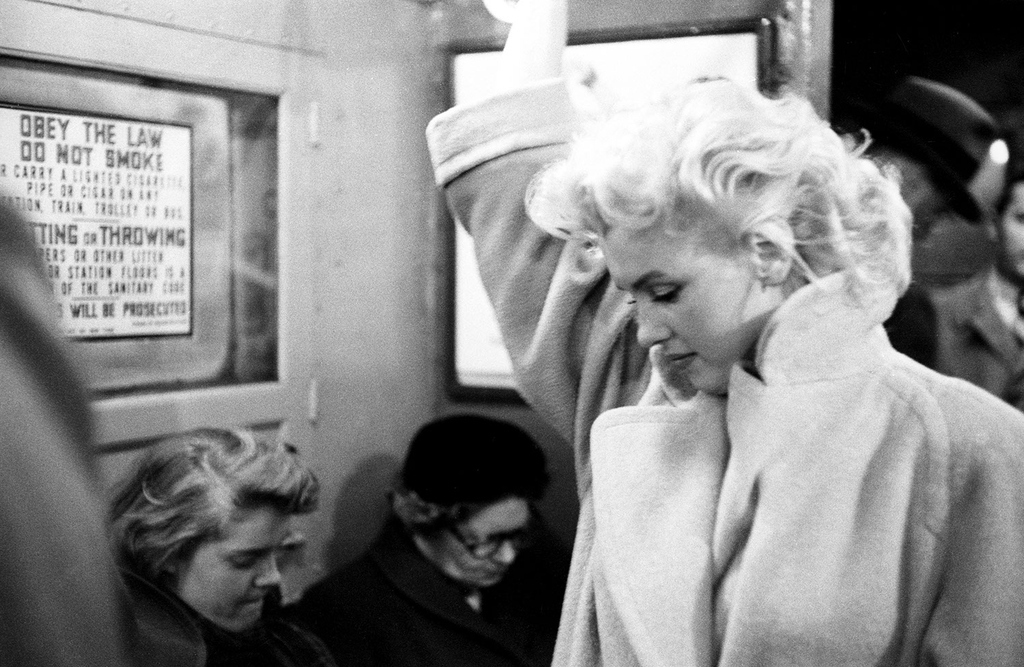 23.
Marilyn en compañía de Milton Greene.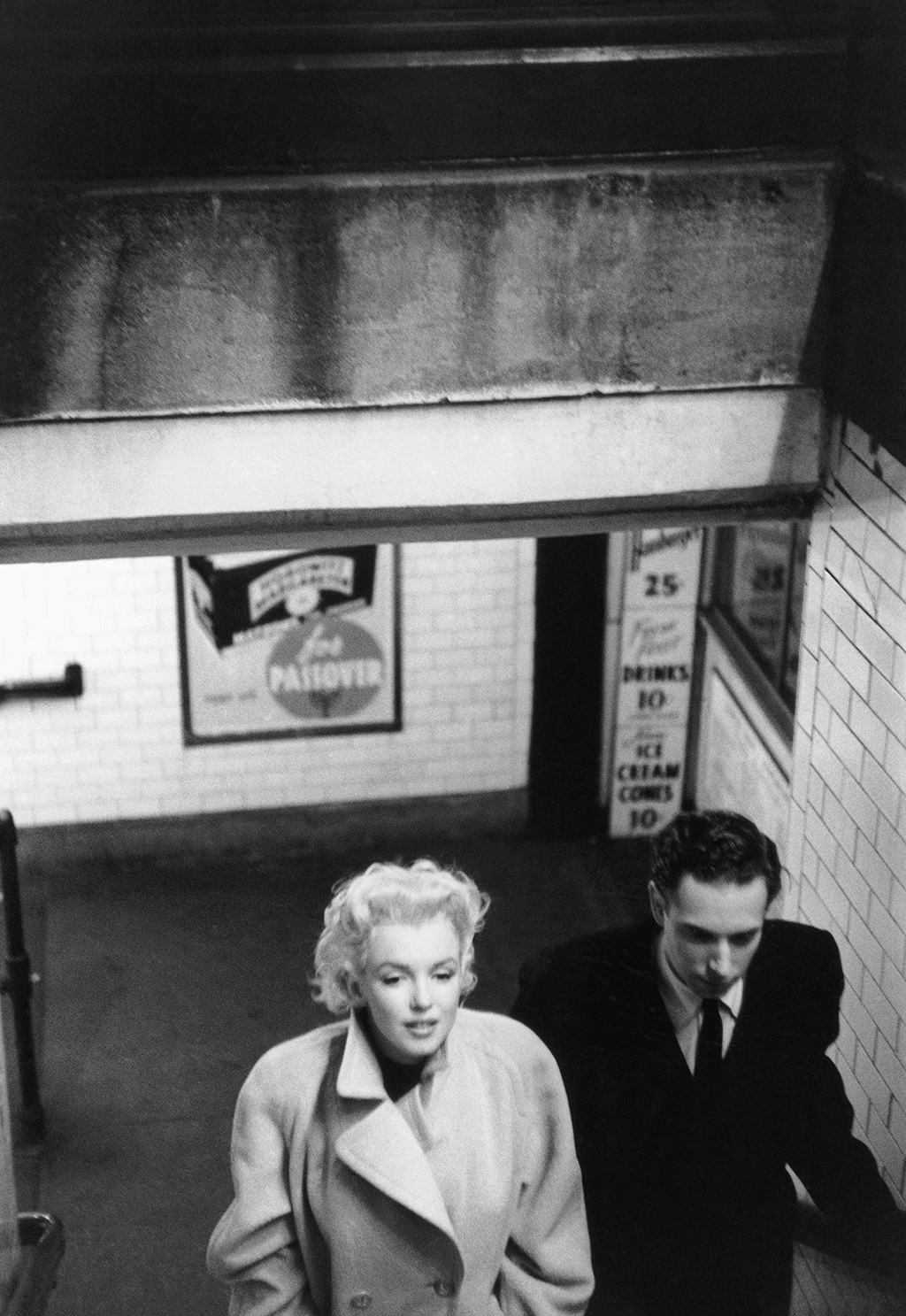 24.
Marilyn preparándose para asistir a una función benéfica de los hermanos Ringling y el circo Barnum & Bailey en el Madison Square Garden.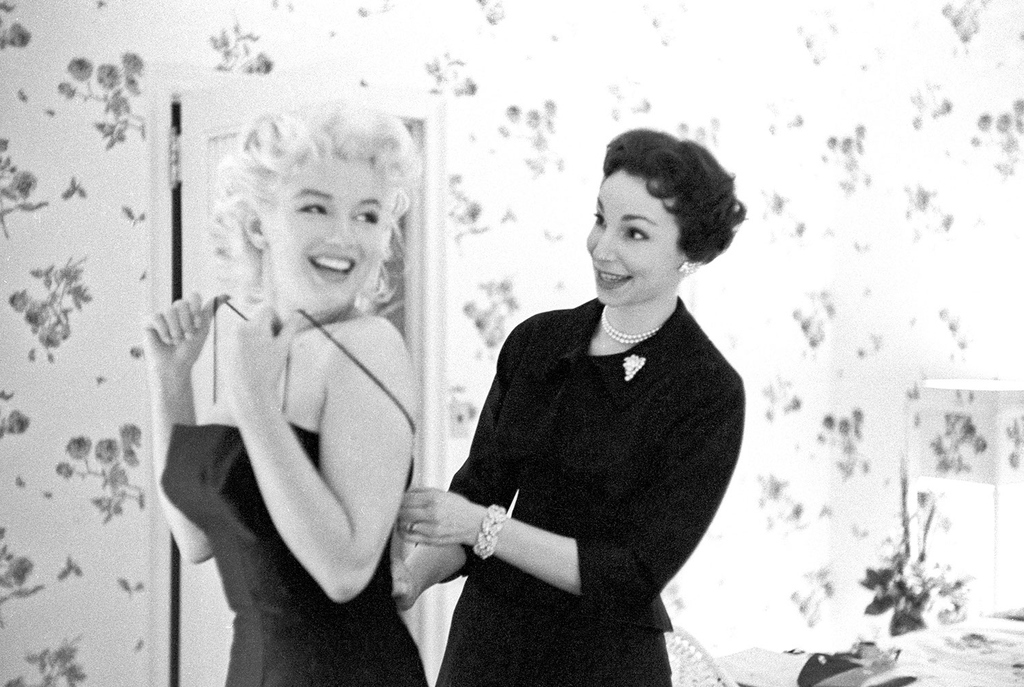 25.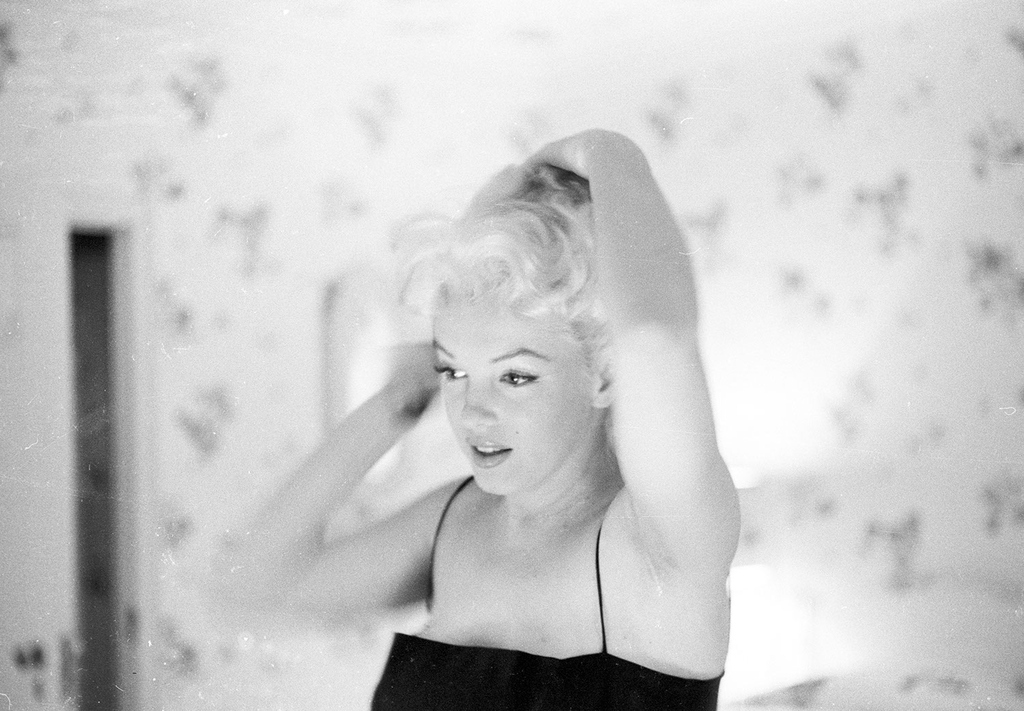 26.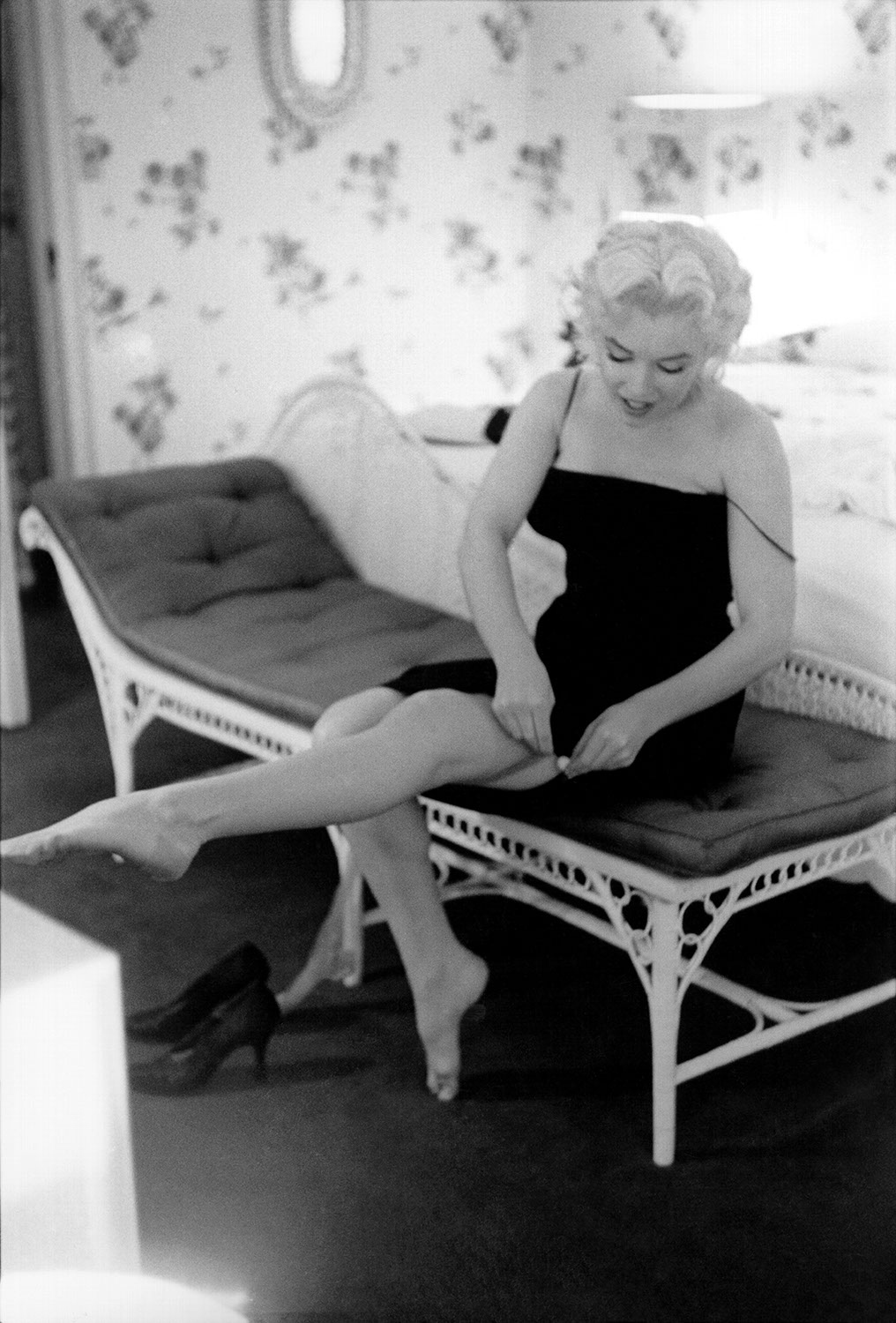 27.
Como parte de la presentación benéfica, Marilyn aceptó entrar montada en un elefante rosado al Madison Square Garden.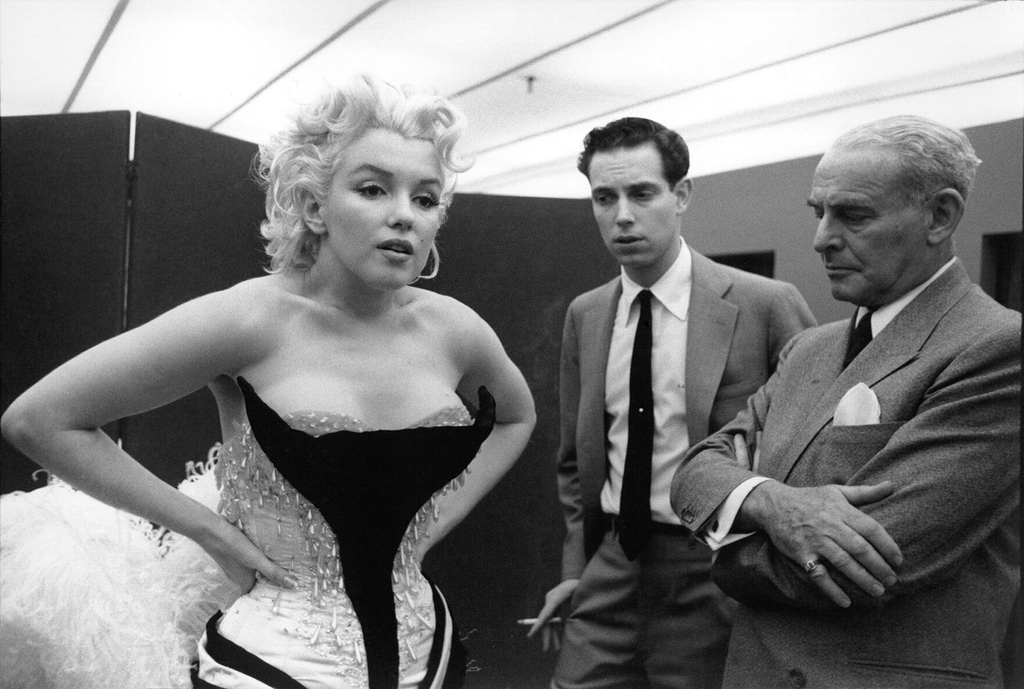 28.
Quedó frustrada cuando no le fue bien en la prueba de vestuario...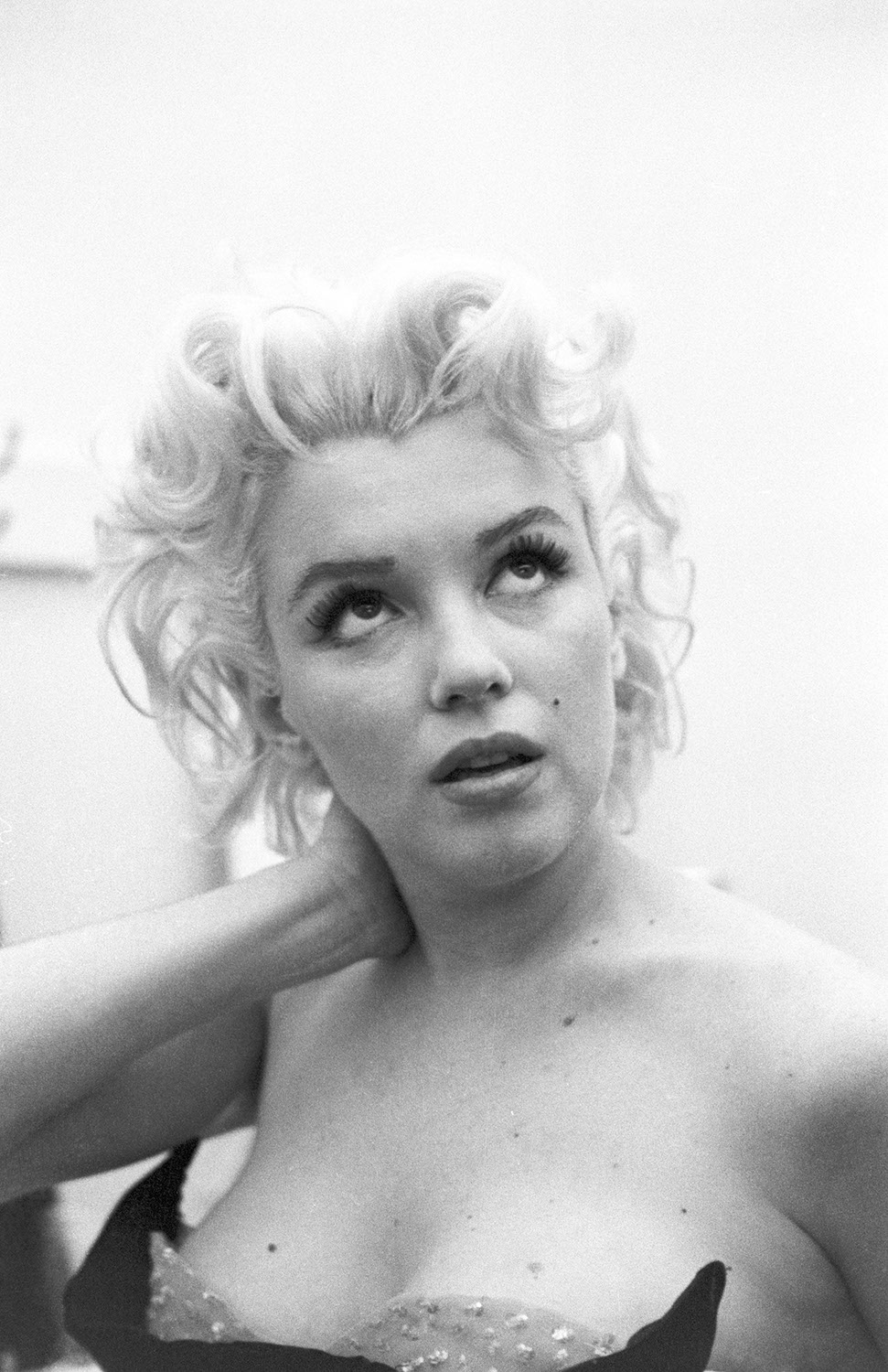 29.
Y rompió en llanto.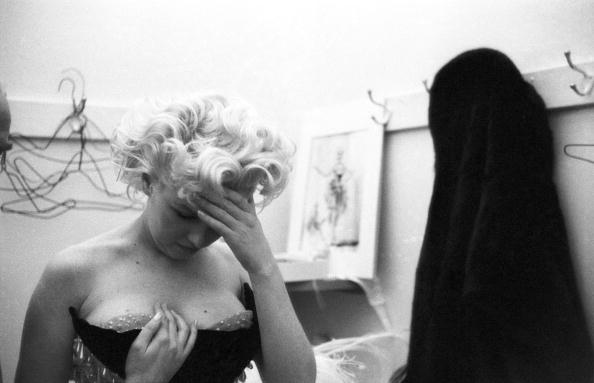 30.
Pero al final todo se arregló.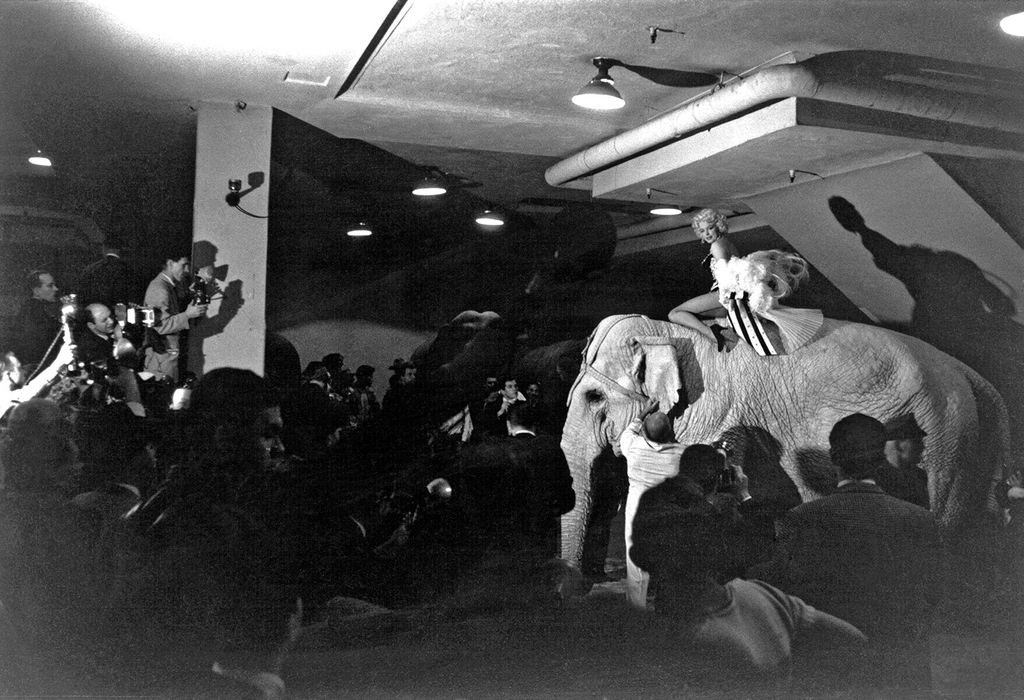 31.
Marilyn hizo su entrada triunfal sobre un elefante rosado.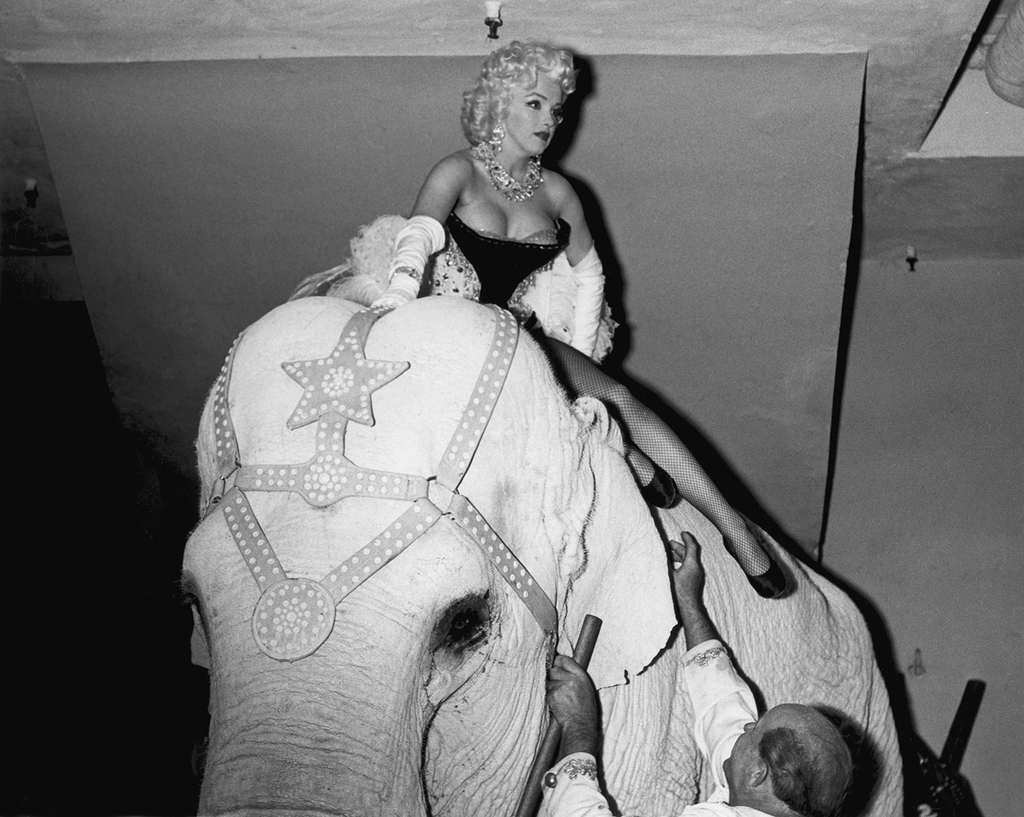 Las fotos de Ed Feingersh de Marilyn en Nueva York fueron publicadas en la edición de julio de 1955 de Redbook. Aunque fue el que tomó algunas de sus fotos más icónicas, ambos nunca volverían a trabajar juntos.