Dime si esto te suena: estás saliendo con alguien, son los inicios de la relación, vas a su apartamento por primera vez, vas al baño y te acuerdas de John Travolta confundido porque algo en su baño es raroraroraroraro.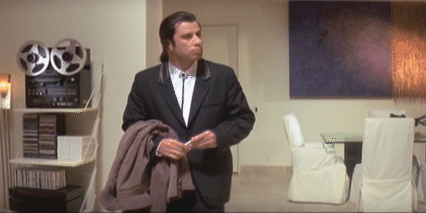 Pues bien, la usuaria de Twitter @jodieegrace pidió al personal que compartiera las cosas más raras que hubieran encontrado en los baños de los chicos. Y las respuestas te impresionarán... o quizá no. Depende de cuántos baños de hombres hayas visto.
Algunas respuestas incluyen modificaciones de la ducha un tanto creativas.
Otras se centran en problemas de decoración.
Más de una nos cuenta asuntos relacionados con el papel higiénico.
(¿¿De verdad??)
Compra un recipiente para el cepillo, tío. Cuesta como 3 euros en un todo a cien.
Esta fue en una cuarto corriente, no en un baño, pero...
Lo único más espeluznante que un esqueleto de baño...
... es un baño con un cuadro de un payaso.
Y también está lo de la langosta en el baño, claro:
Hecha un ojo al hilo para ver más. Y deja de guardar cosas raras en el baño.
Este artículo ha sido traducido del inglés.
Looks like there are no comments yet.
Be the first to comment!